In general, green 1 gauge freight cars are earlier than white, but probably overlapped. We believe that between 1910-1912 only the white ones were produced. The trucks on early cars are held on by screws where later cars use rivets.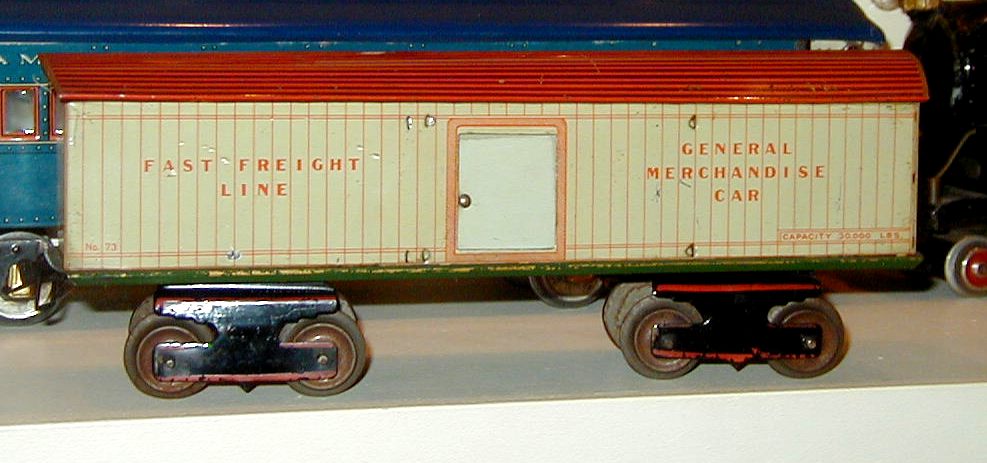 Two white No. 73 boxcars the one above with it's stripped roof and brake wheel appears to be earlier than the one below with a solid painted roof and no brakewheel.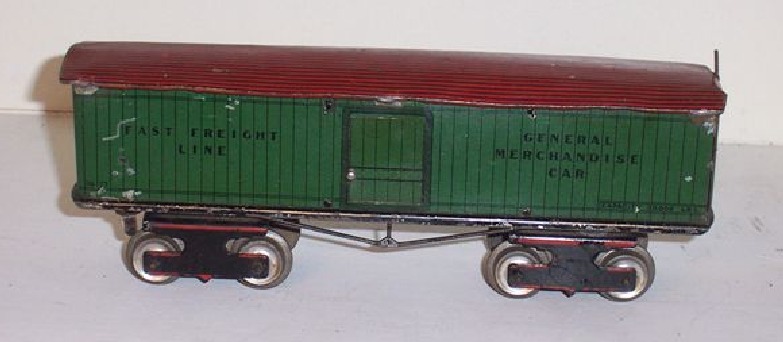 Probably one of the harder to find cars in this series is the green box car.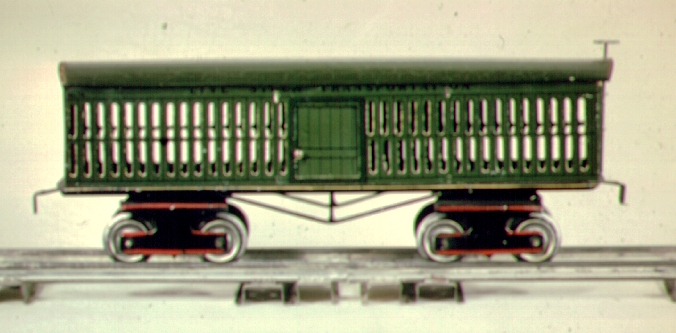 A pair of green stock cars the one above has the brakewheel.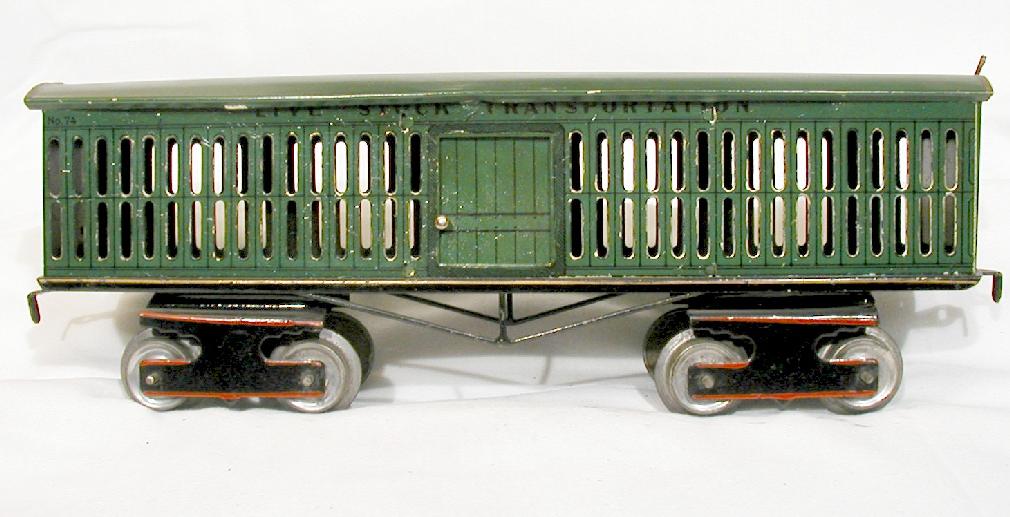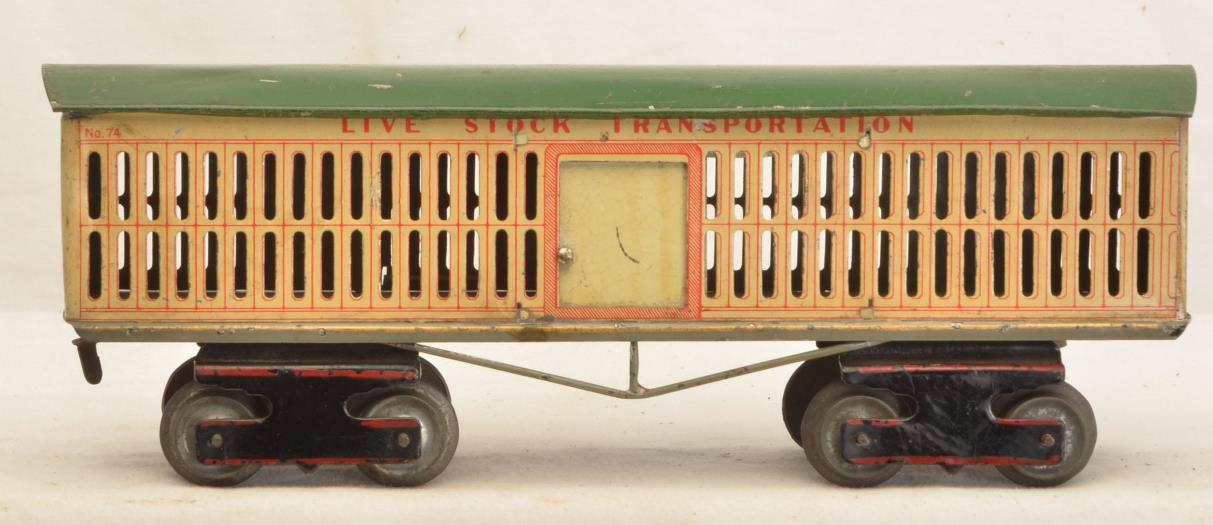 White stock car with green roof.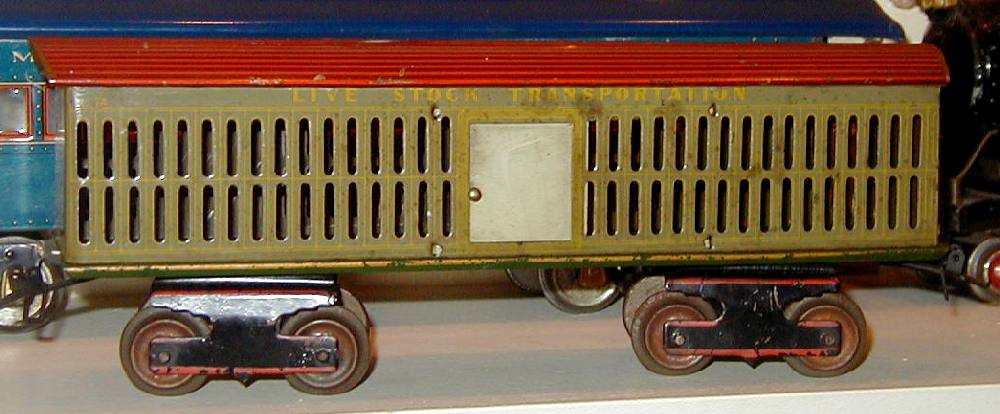 Circa 1910-14 - This car appears to be late (for litho). I call this color pale green, everyone calls it rare.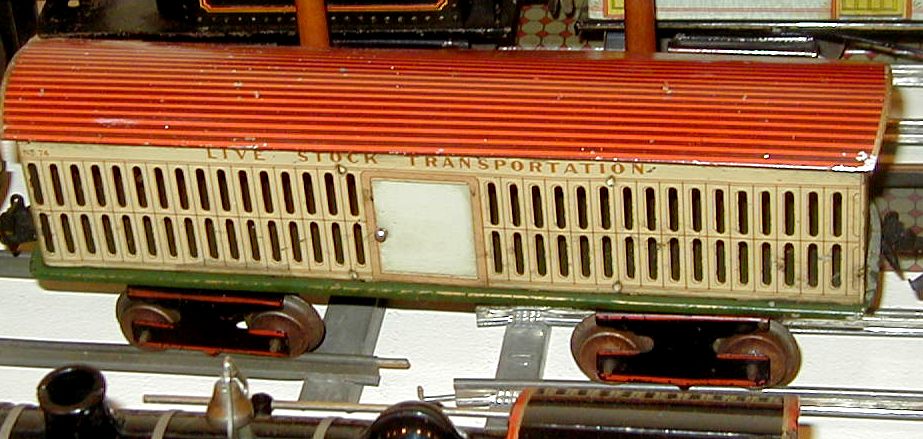 What makes this car unusual is that it is late with an automatic coupler and a floor train base (no truss rods) but has a cherry striped litho roof.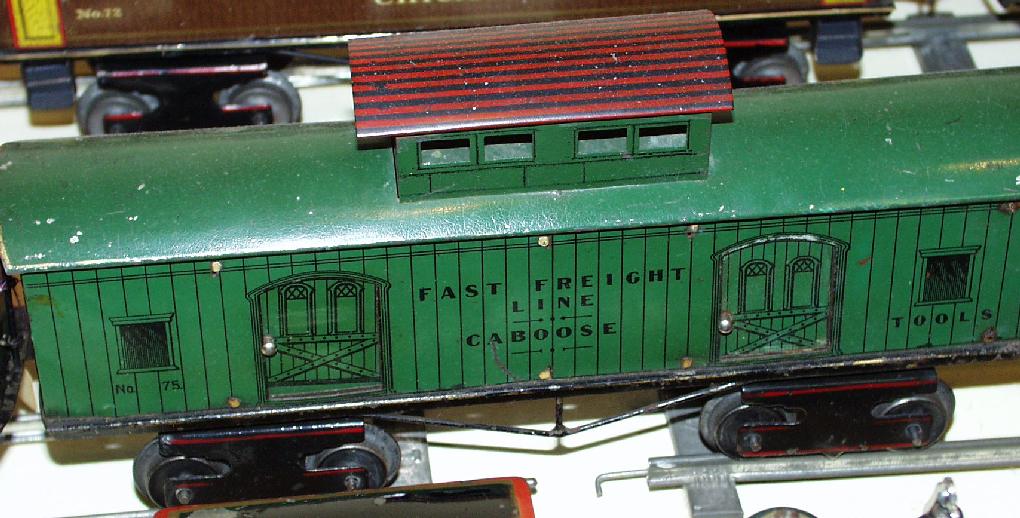 The green caboose above is similar to one below, except it has no number on the cupola.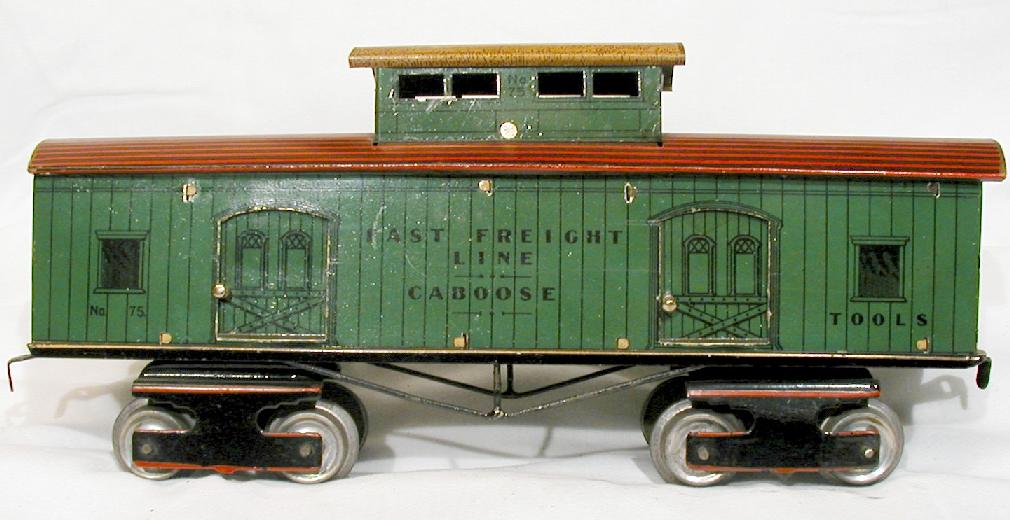 The green caboose above has litho roofs and the number lithographed on the side of the cupola. The white caboose below is later with red painted roofs and a while cupola.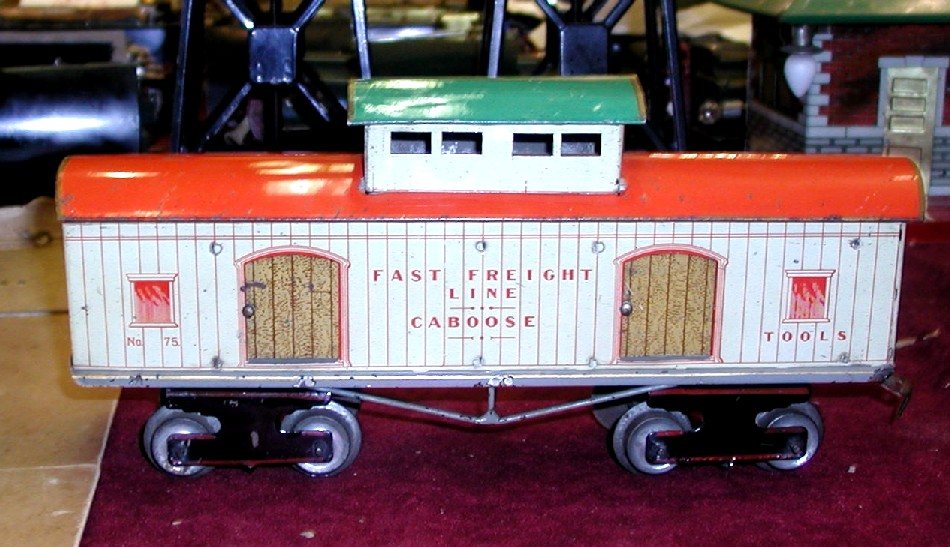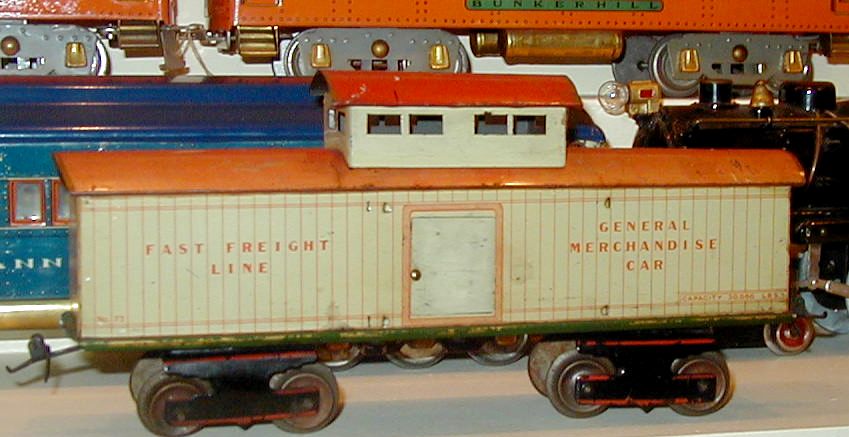 One of the last No. 75s out the door - they ran out of caboose bodies, so they made some up with box car bodies. A rare car and easily overlooked by some collectors.

The green gondola above is early as it came in it's original set from 1908. The white one below would appear to be latter as it has a floor train frame with slots.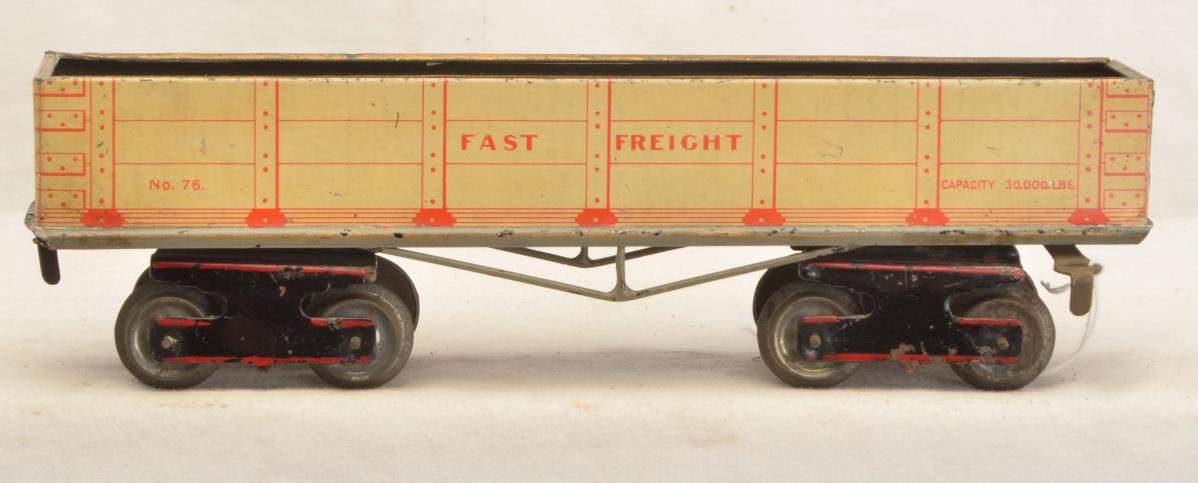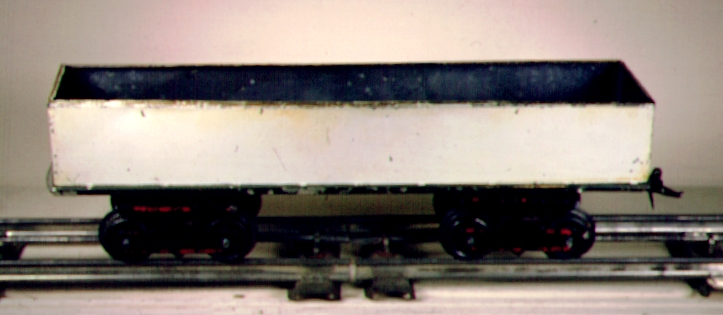 We're not sure what to say about the white gondola above, we think it was originally a floor piece that was converted to track version. It has an automatic coupler that would put it at 1912-1913 and we've also seen this same body on an O gauge frame.

Green in the lumber car is the only variation, it was cataloged from 1909 to 1914.