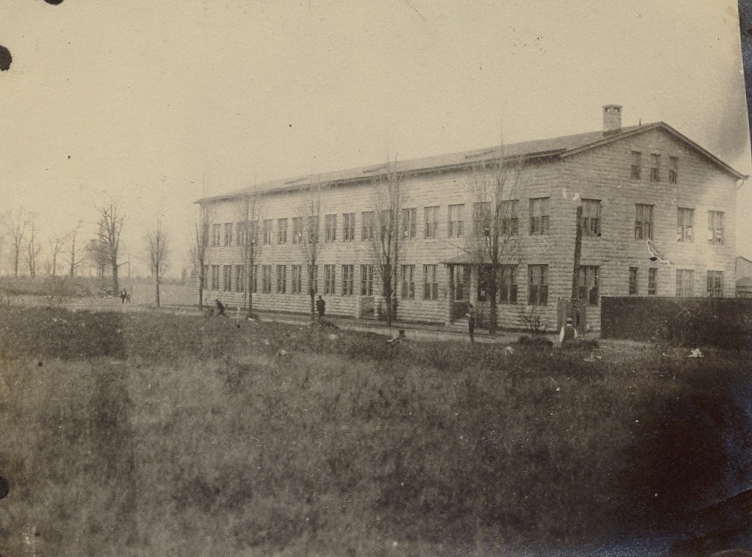 The Ives Factory as it looked in 1916. The pictures below are circa 1958 - not much change in the factory, just the neighborhood.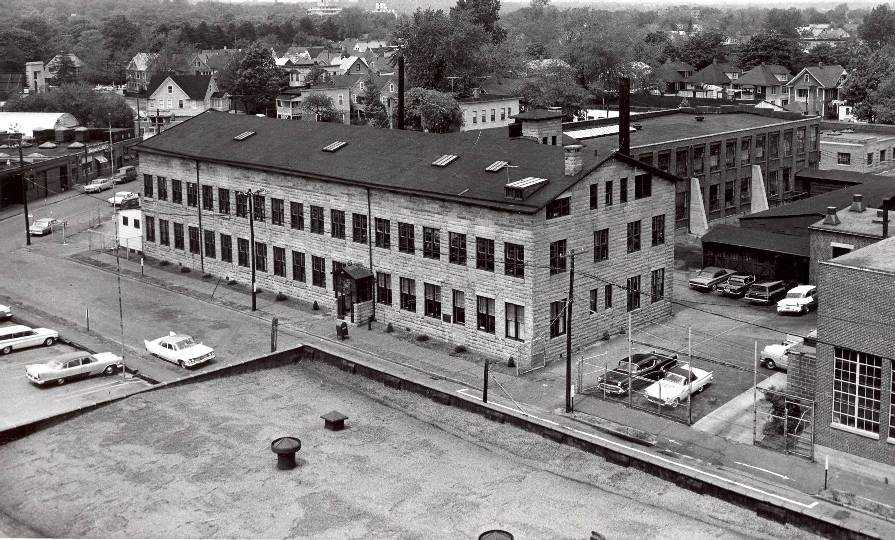 Anyone who has ever looked at some of the old catalogs will recognize this picture. The IVES factory as it looked in the late 1950s, early 1960s was really not much different than it did in 1916.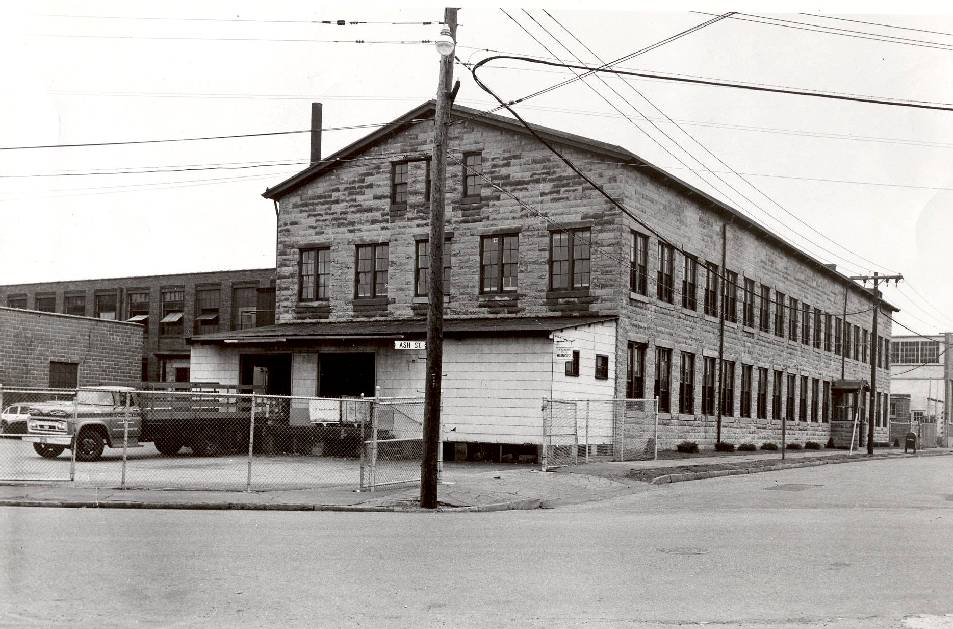 The not-so-often seen rear loading dock of the factory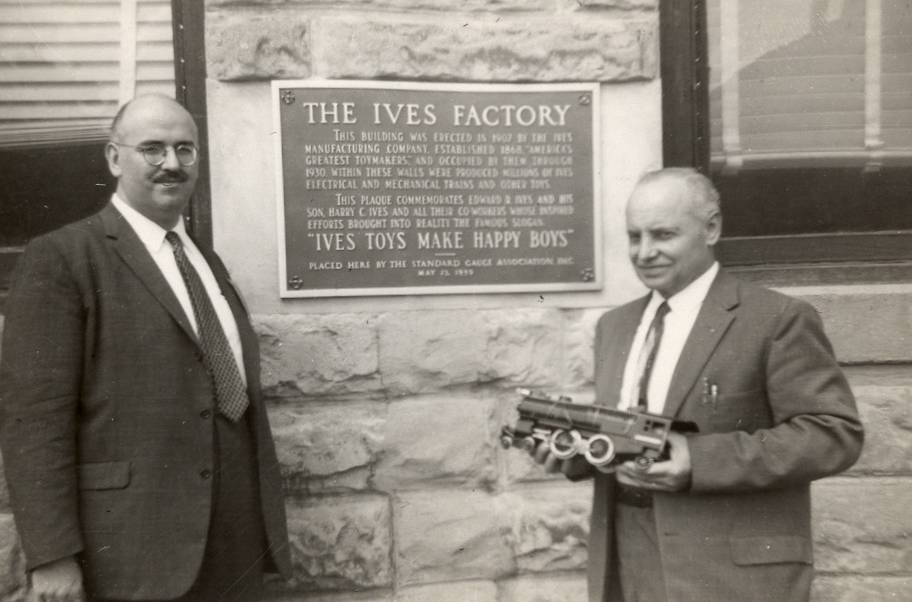 Lou Hertz and Arthur Hudson standing in front of the Ives Factory in 1959 when the SGA placed a plaque on the factory commemorating Edward and Harry Ives for their efforts in the Toy Train industry. Below is another picture with a yet un-identified person.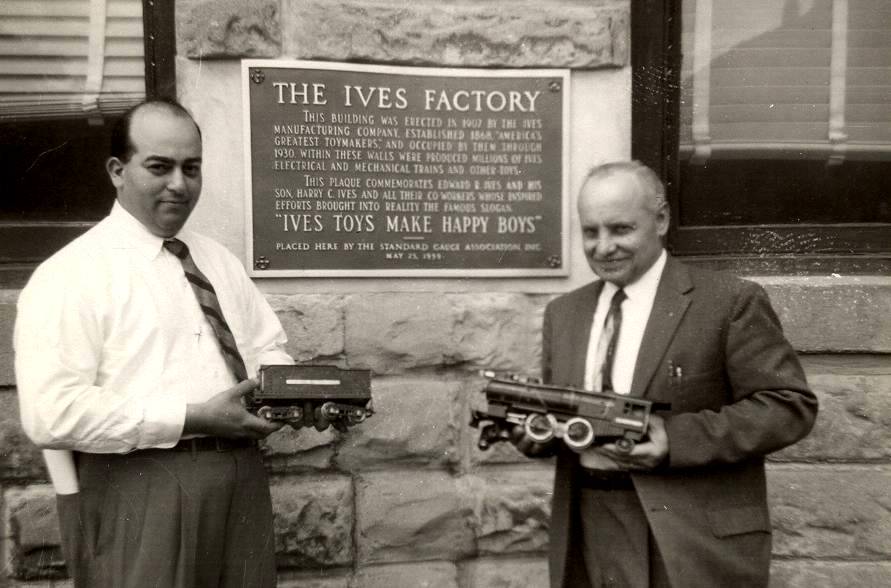 The Ives Factory Plaque was recently purchased from John MacAdams by The Ives Train Society. John MacAdams was the last owner of the factory in 1997 when it became part of the City of Bridgeport 'West Side Renewal Project'. The plaque was made of bronze and at approximately 75 pounds is 20" by 30" in size. The plaque is currently on loan to the TCA museum in Strasburg PA.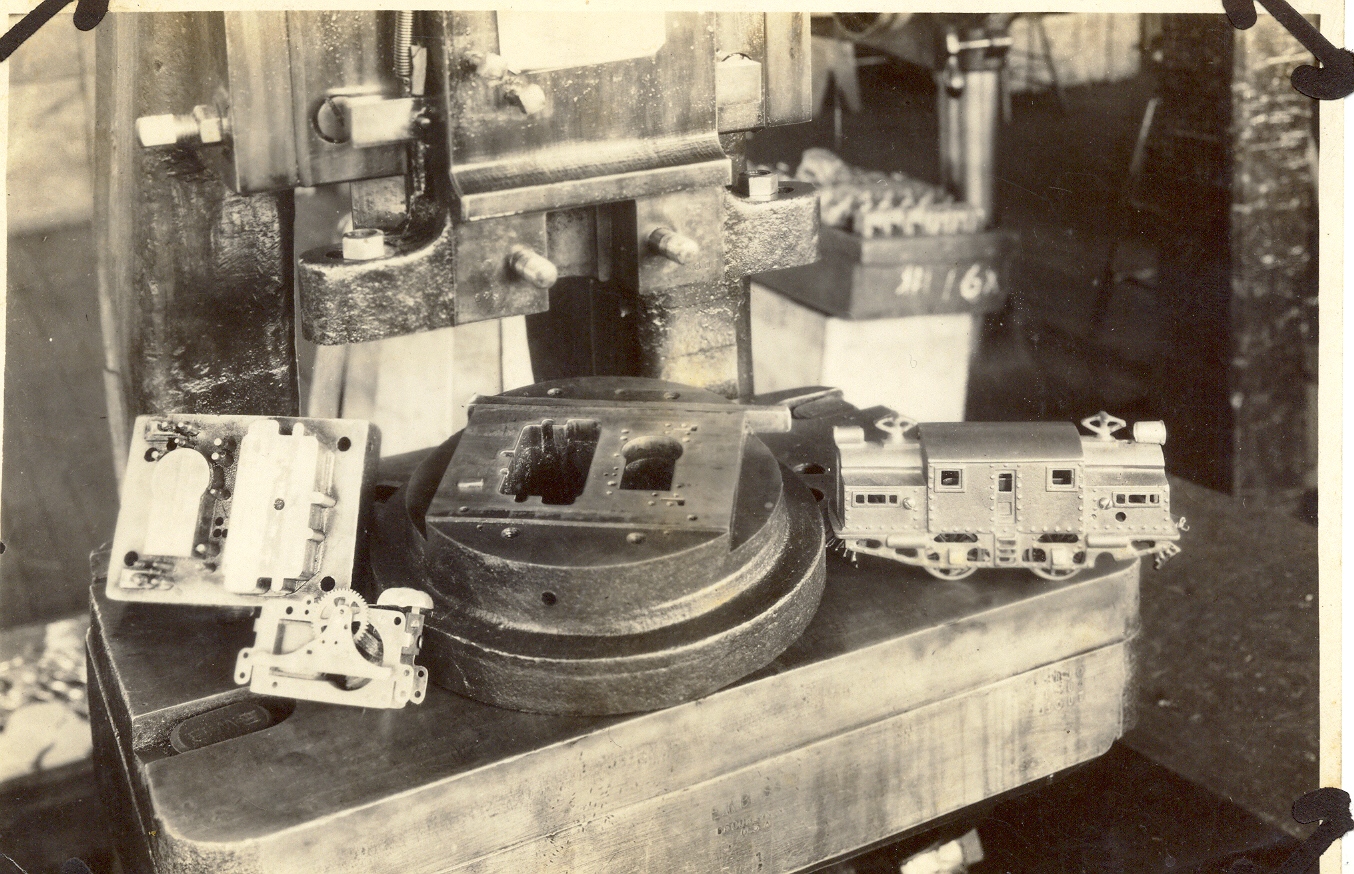 This picture was taken inside the factory in 1916 - it shows the tooling for the side-plates that were used to make the electric motors that went into the 3217/3218 from that year. On the bench next to it is a newly cast 3218 which hasn't been painted or lettered yet.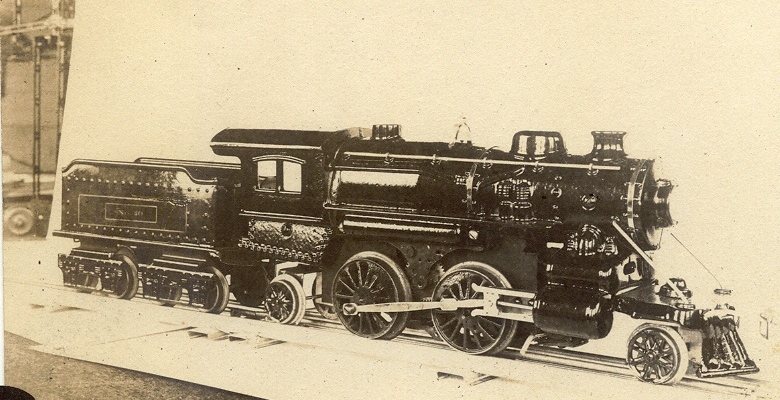 The word Mint would apply here. A One gauge 1129 poses for picture at the Ives Factory in 1916.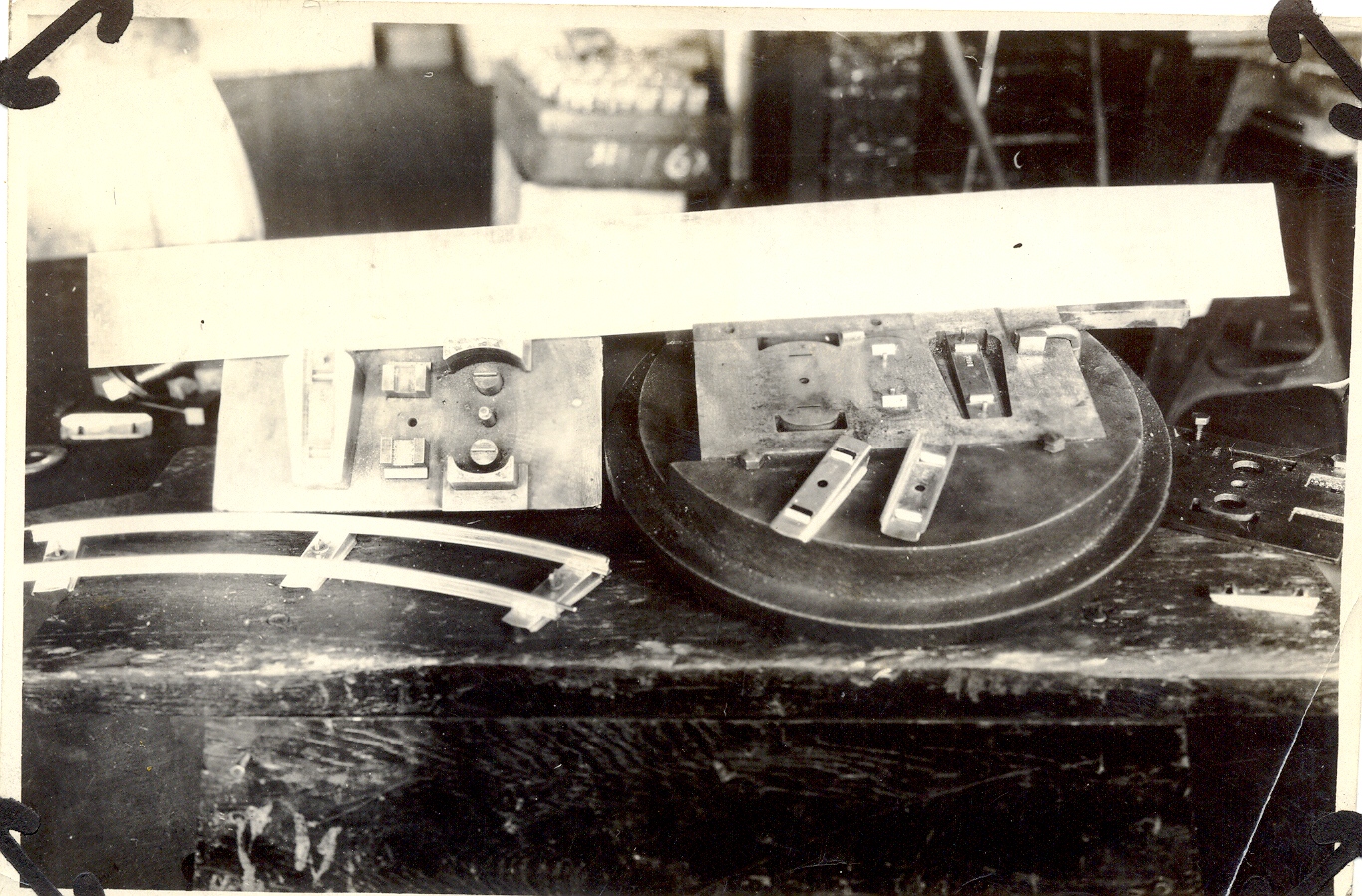 The notes on the back of this picture taken in the factory in 1916 said "Dies for Sleepers (R.R. Ties)"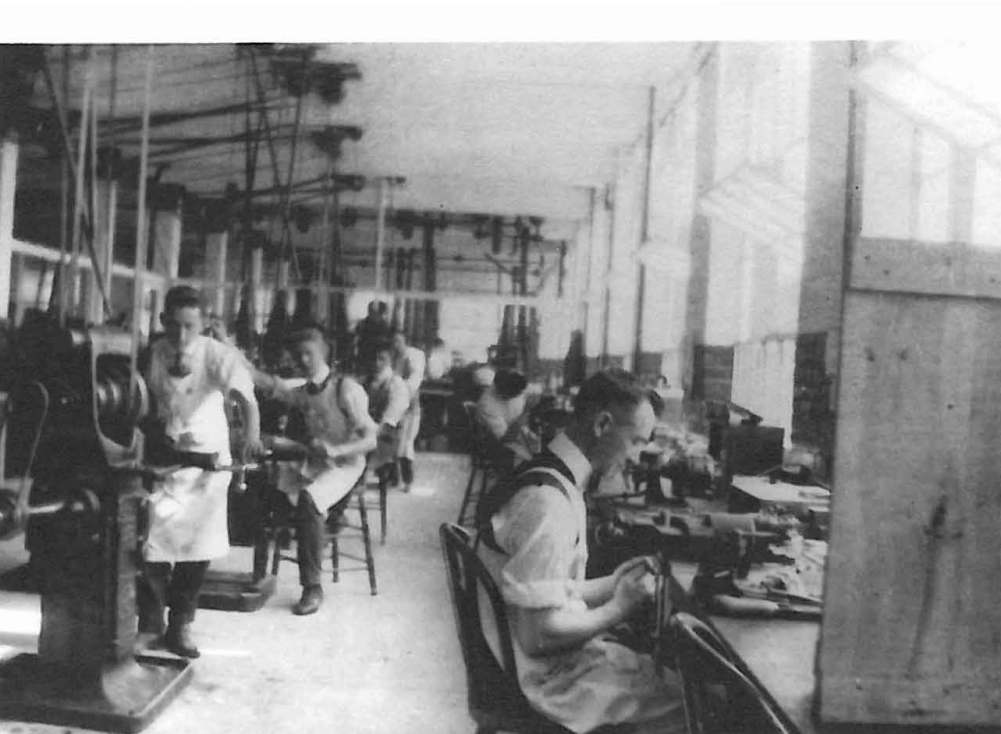 Circa 1916 - Factory workers assembling Ives trains.