Shown in the 1930 catalog only. This would appear to be a Lionel idea as it was similar to their "Complete Railways". The catalog listed both 0 Gauge and Standard gauge versions. The 0 gauge version below is the only known surviving example.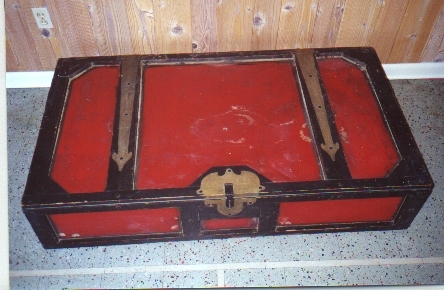 Closed up in it's wooden box it does look like a treasure chest.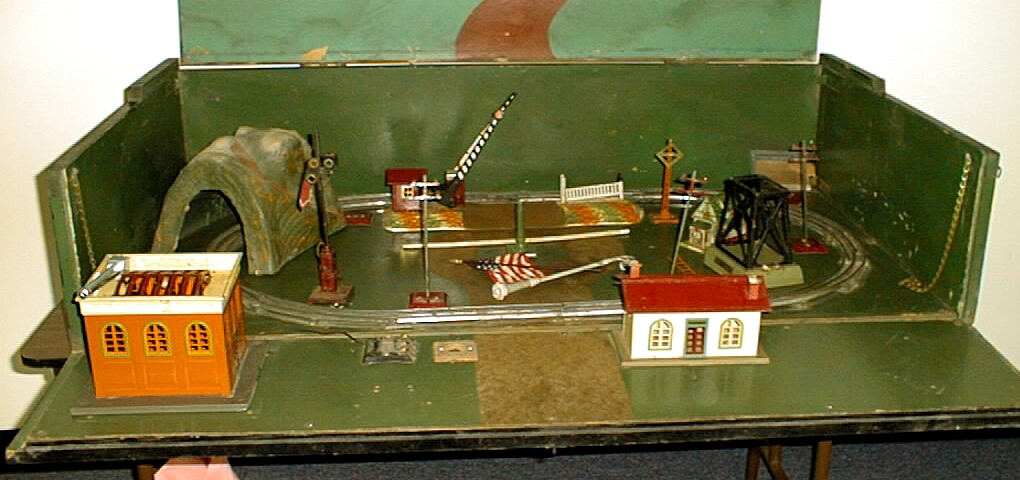 Open it up and just look at all the 1930 accessories - the No. 89 water tower is missing it's top and the flagpole which goes right in the middle is busted, but you get the idea.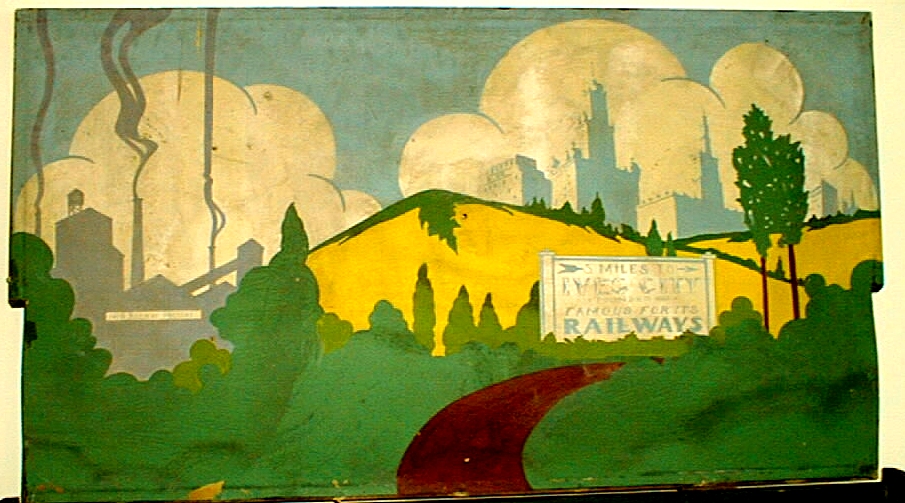 The backdrop and inside top of the wooden box is a huge painting.