Everything on this page was sort of lumped together in that they were originally Lionel items that were added to the IVES line in 1929. Either Lionel felt that IVES had nothing equivalent or that the Lionel piece was superior and/or easier to produce.
These were modified Lionel No. 79 flashing signals. The red base version on the left is a No. 1880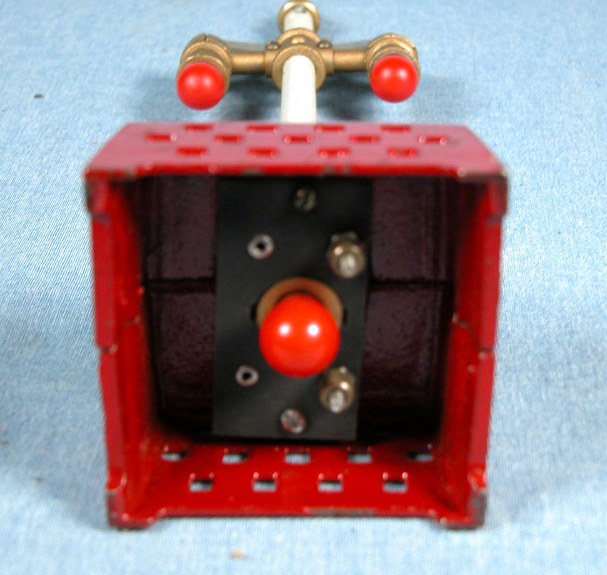 A modified Lionel No.83, but shorter, this example is a No. 350 circa 1929-1930.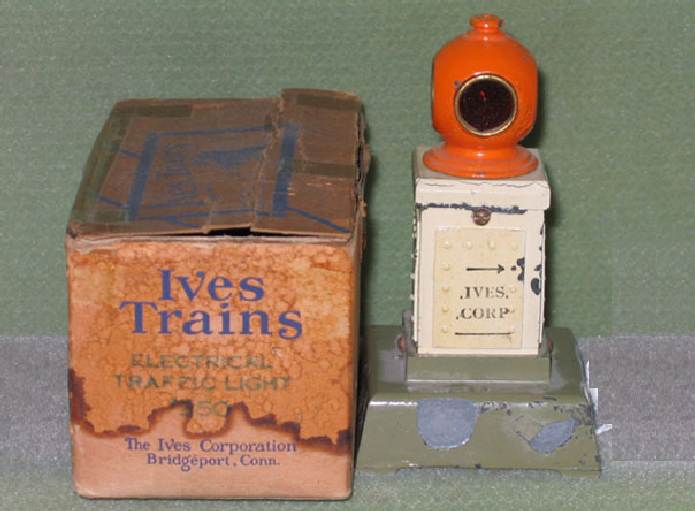 Circa 1931-1932 - Cataloged as a No. 1881, it was the same as a Lionel 83. Note below all Lionel did was file off their name and rubber stamp IVES in it's place.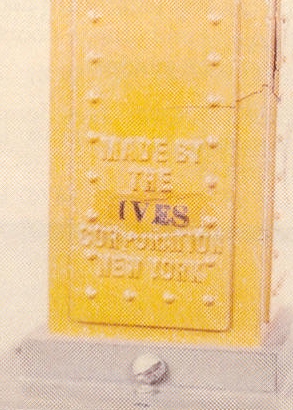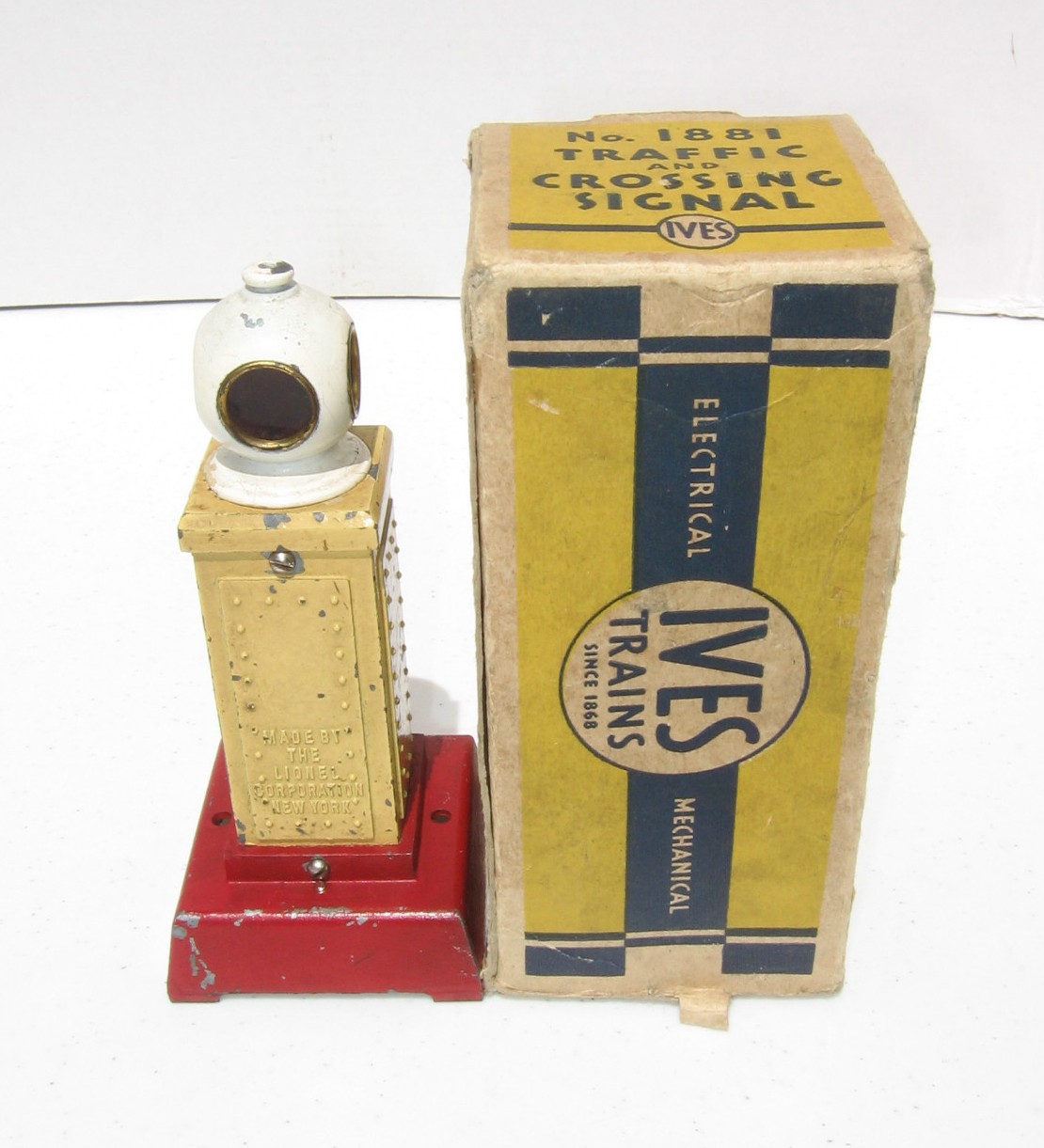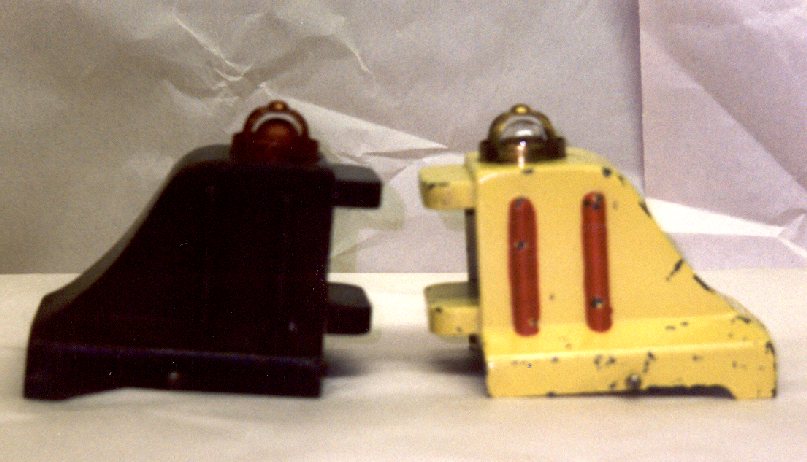 339 Bumpers - Identical to a Lionel No. 25 bumper, the only difference was the IVES stamping on the bottom.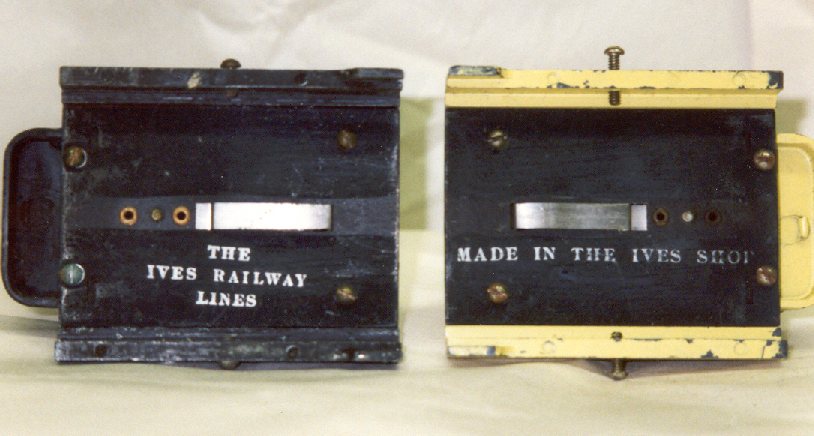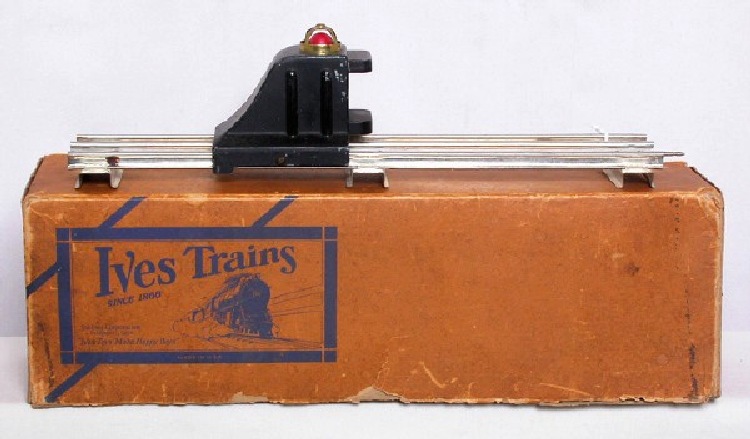 Boxed 349 bumper as it came with an original track section.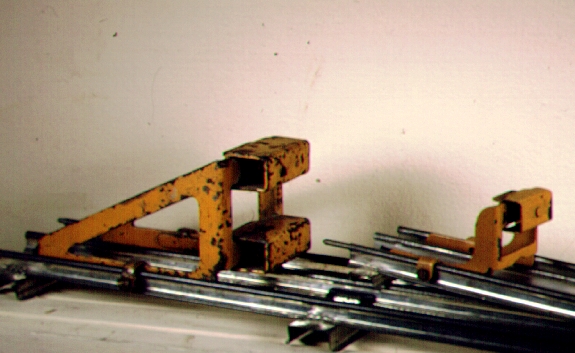 Circa 1929-1930 - No. 340 bumper (left) and 340-0 bumper (right) - Actually Lionel No. 23 spring bumpers.