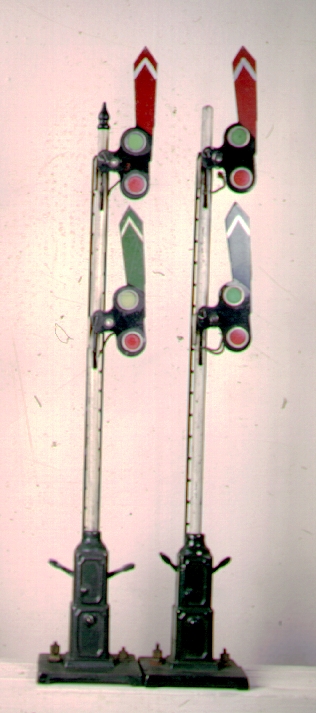 Circa 1922-1928 - Above are two No. 301 Semaphores - they are manually operated but have a light behind the lens. From 1922 to 1925 IVES also cataloged a 311 which was identical but had no lights.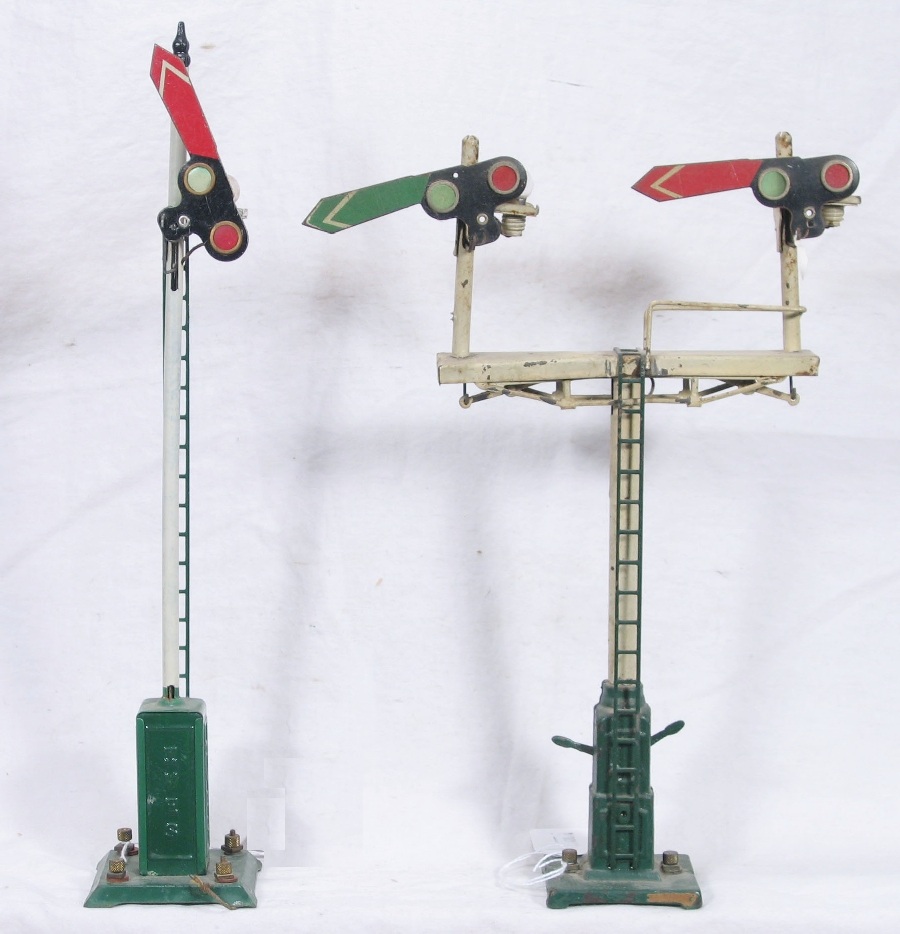 Circa 1922-1928 - A No. 300 on the left and a No. 302 on the right, both were manually operated but had lights behind the lens. From 1923 to 1925 IVES also cataloged a No. 310 and a No. 312 which were identical to the above except they had no lights. Below is the 310 & 312 the unlighted versions of these semaphores.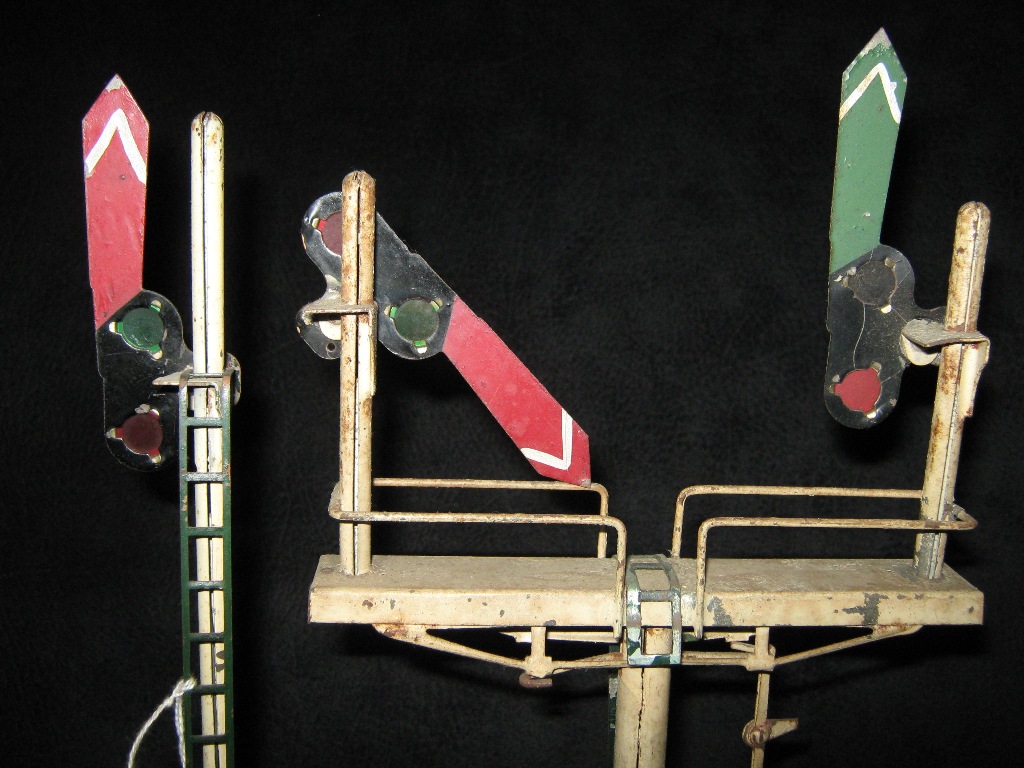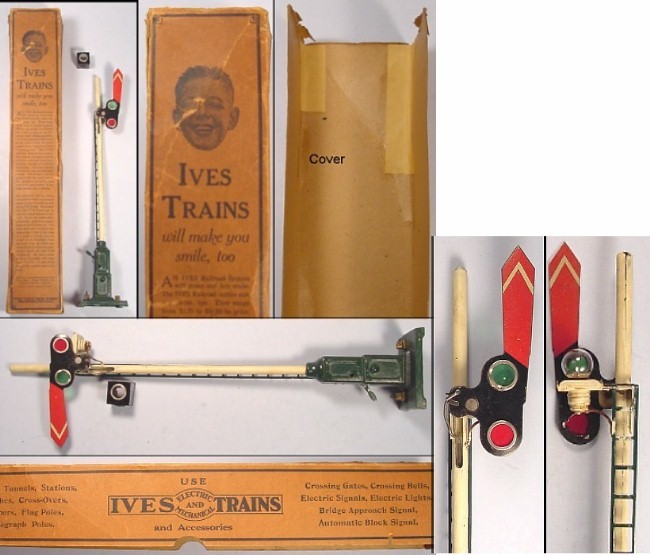 A boxed No. 300 with it's original box and packaging from the mid 1920s.
A No. 300 Semaphore with box, both of the above semaphores are orange.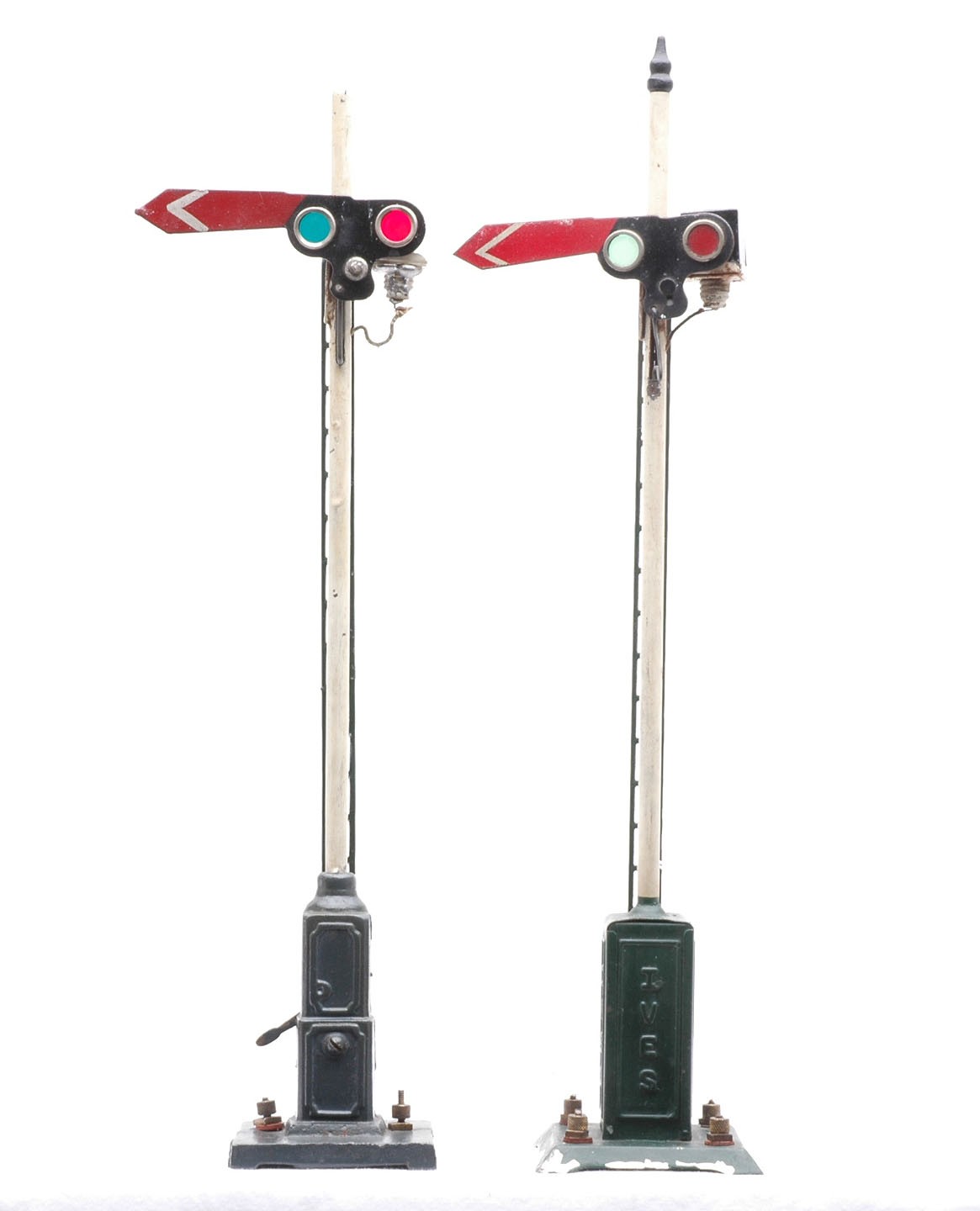 Circa 1924-1928 - First shown in the 1924 catalog was this No.330 Electric Semaphore. It has four binding posts on the bottom and attached to a special insulated track that came with it so that the train would activate the signal. The only difference between the 330-0 and 330 was the piece of track that came with it. The No. 330 was cataloged right up until 1931, the example pictured below is an unusual 'transition piece with an Ives base and Lionel top. Lionel changed it's number in 1932 to No. 1903 (330) and No. 1904 (330-0).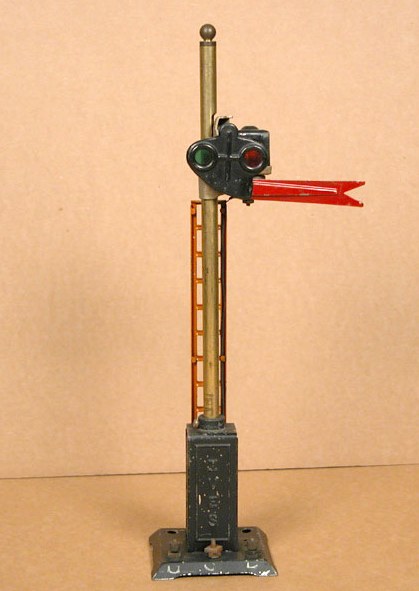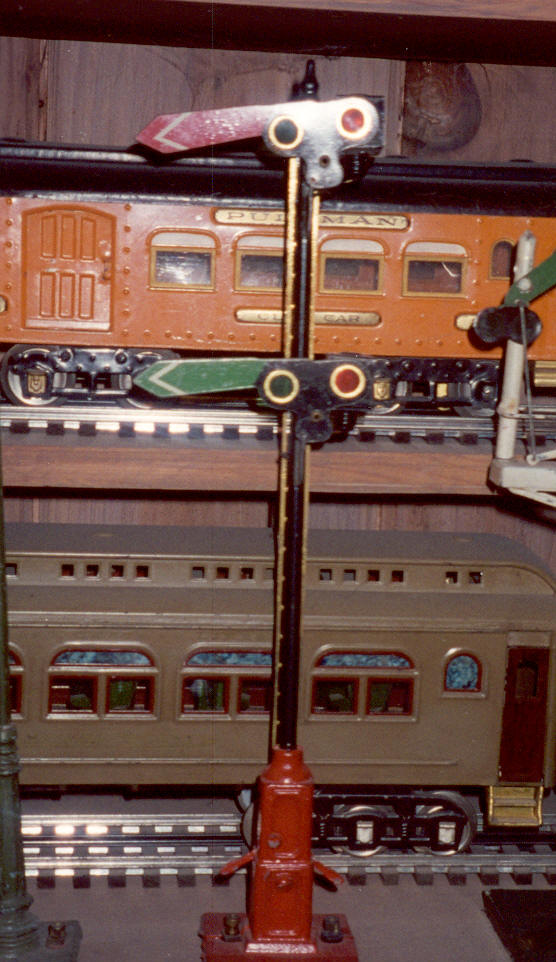 Circa 1929-1932 - Either a late No. 301 (29-30) or No. 1865 (31-32), note the red base and black pole, all of the above semaphores can be found in this late color variation about the only way to tell is find one in a box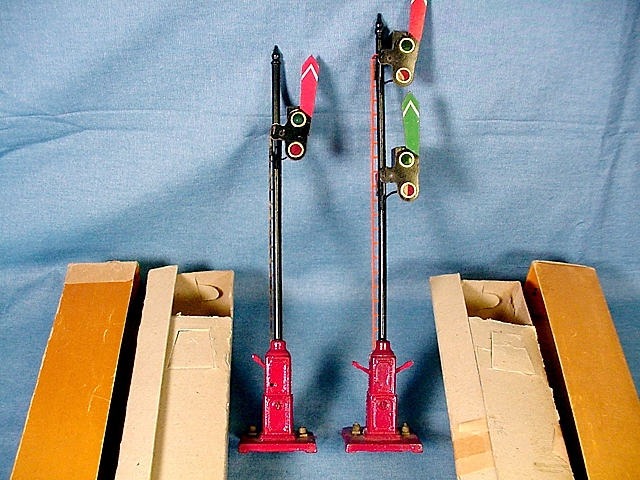 Circa 1931-1932 - Pictured are the 1864 left and the 1865 right. We know these are 1800 series semaphores because that's what the boxes say.