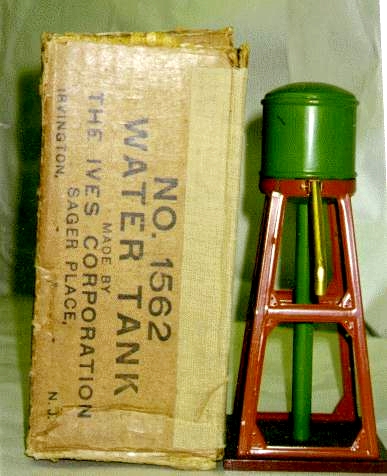 1931-1932 - Same as a Lionel 93, colors are terra cotta and green.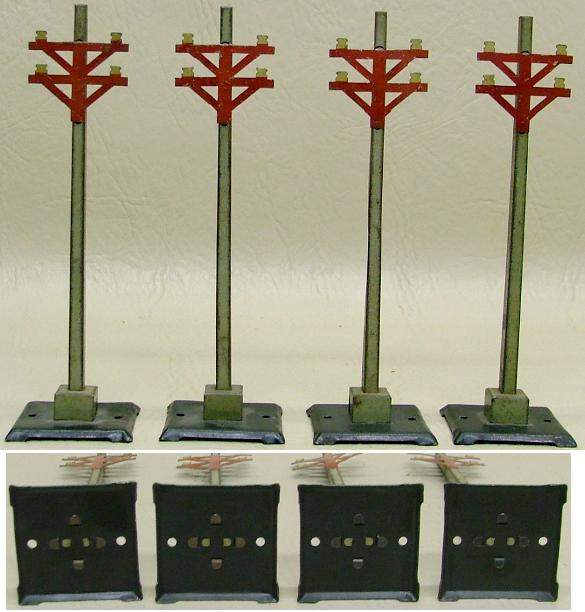 1932 - IVES No. 1571 Telephone Poles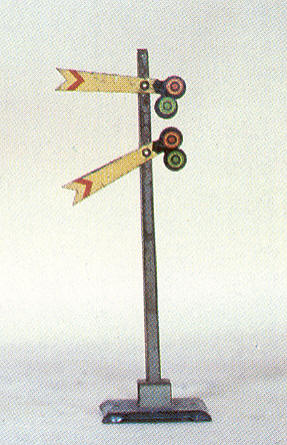 Circa 1932 - No. 1572, pure Lionel.
1931-1932 - Same as a Lionel 155 Freight Shed, the IVES version always has a maroon roof, green posts, terra cotta floor, cream base and of course an IVES plate.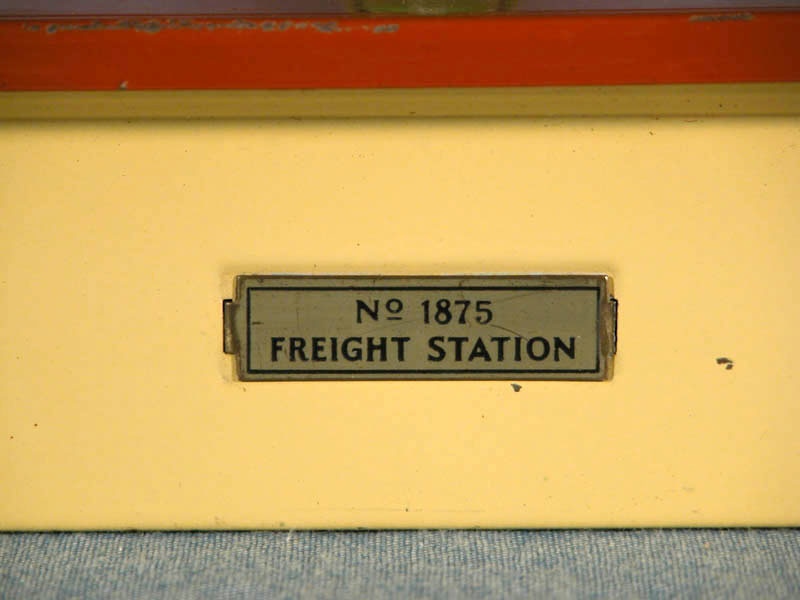 All of the plates above and below were photographed from a single 1875 freight station.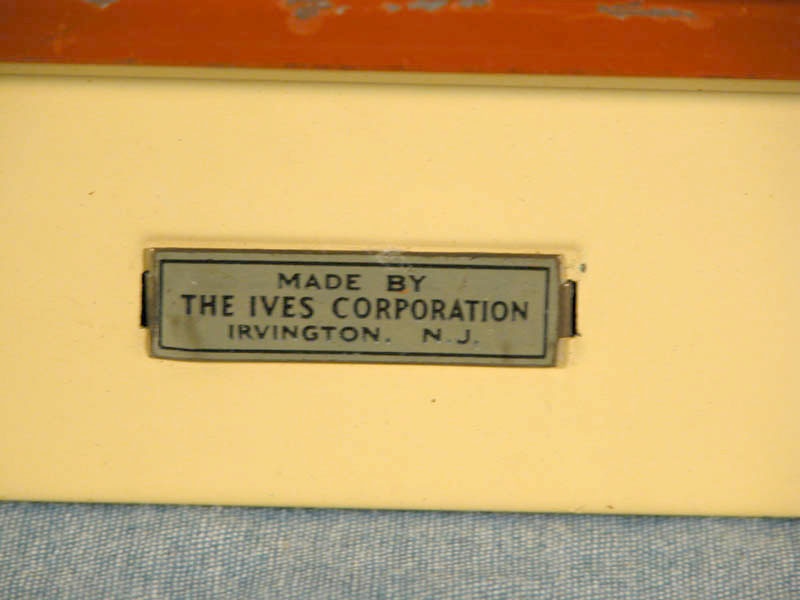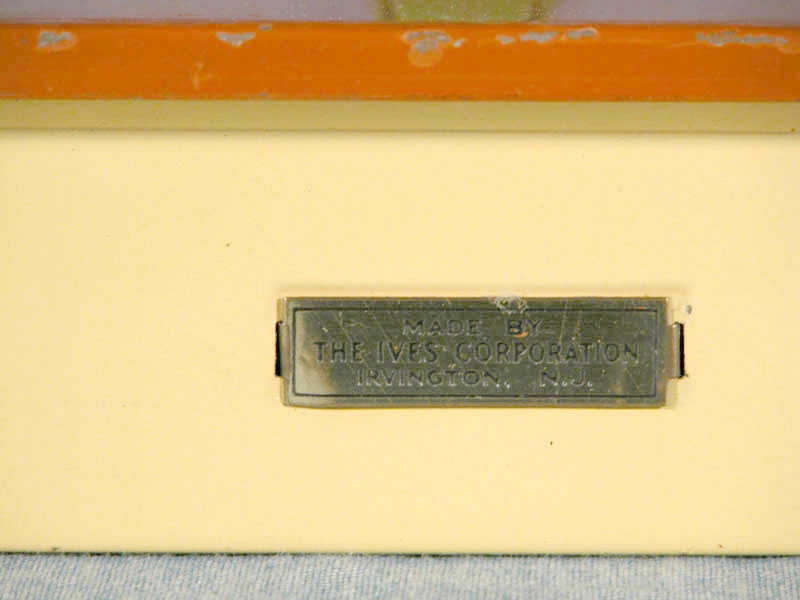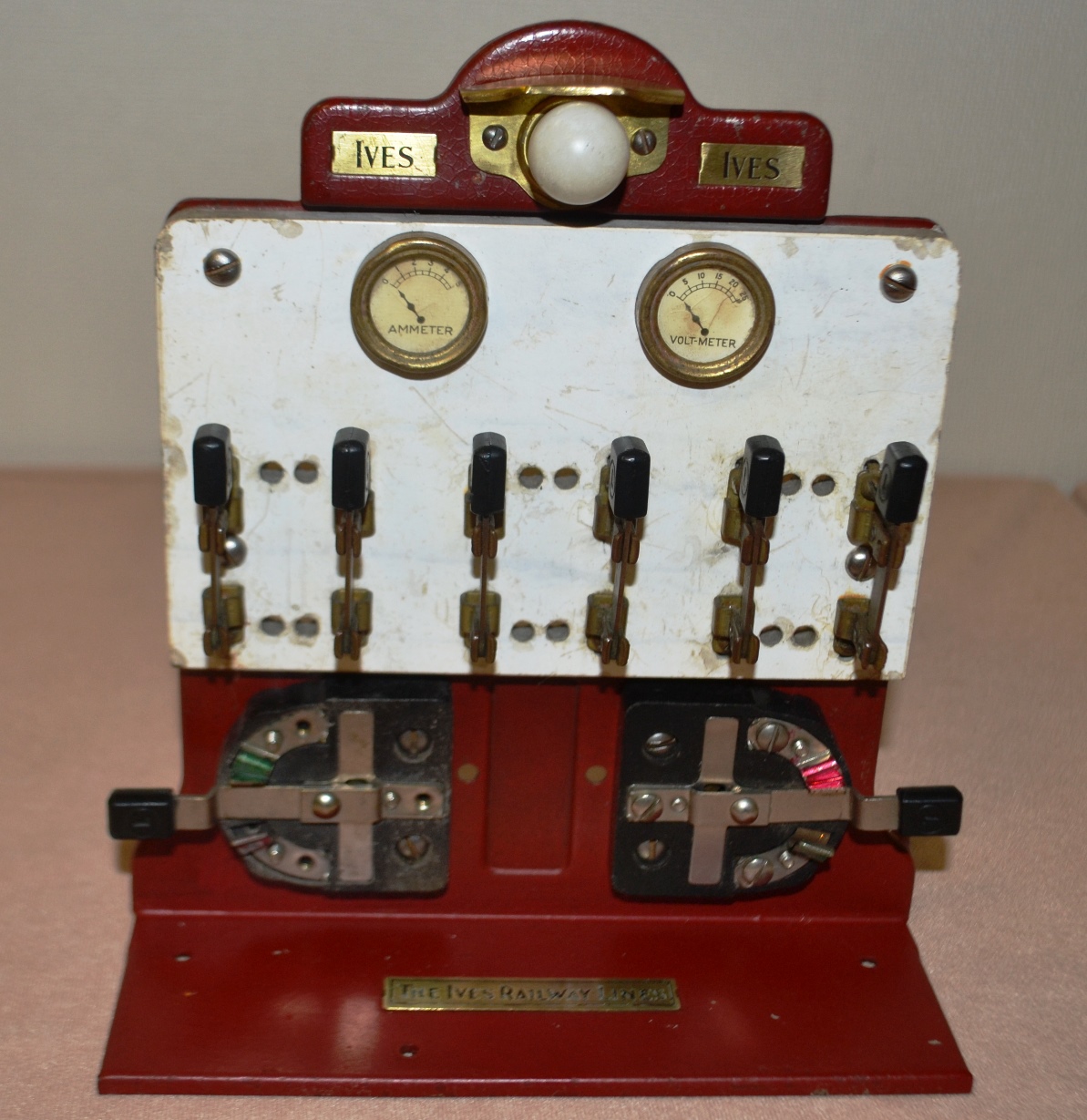 1932 - A Lionel 439 Panel Board with IVES plates on top and base. Lionel did make one with their name on it that had the white board on maroon bottom, but this is the only one we've seen with the tan base. The IVES number was 1901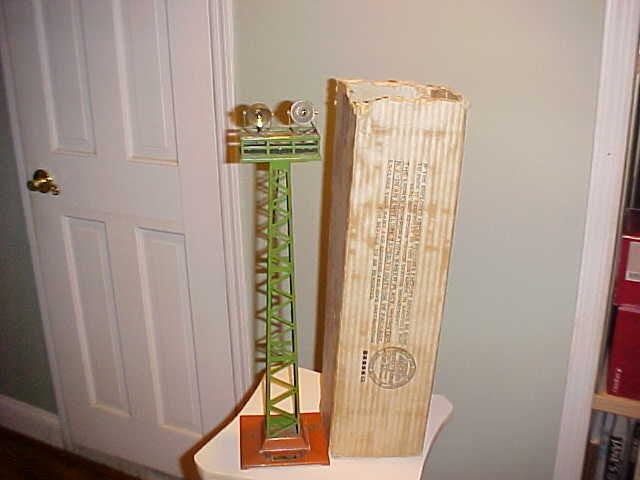 1932 - Green town with terra cotta base, same as Lionel 92 except for plate. IVES 1902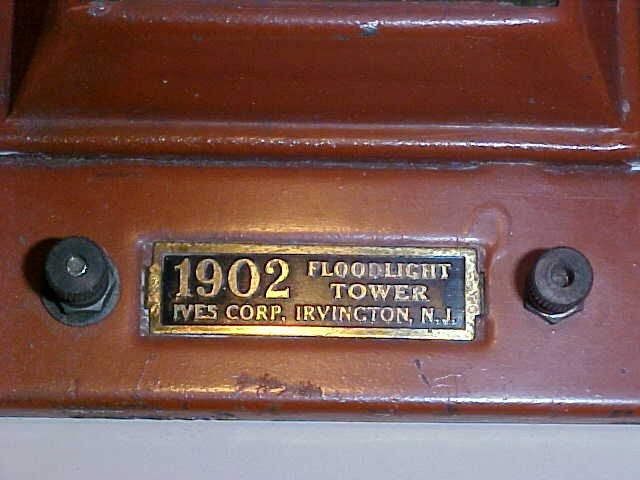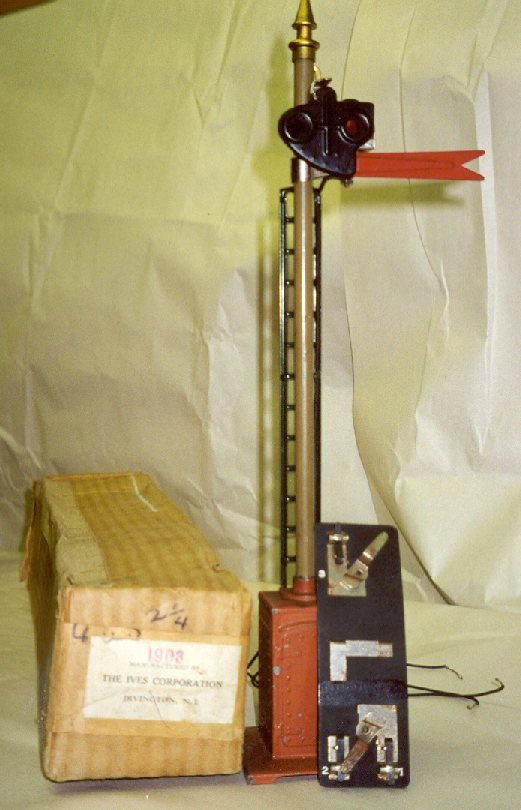 The No. 1903 above had the die cast base, the No. 330 below had the regular base but was 100% Lionel.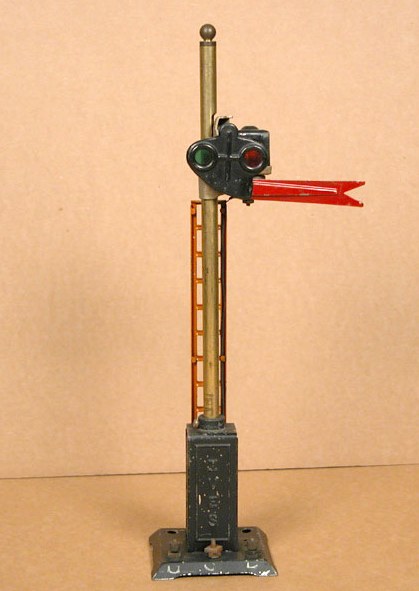 Circa 1931 - unusual 'transition' piece from 1931 only with Lionel top and Ives base (below)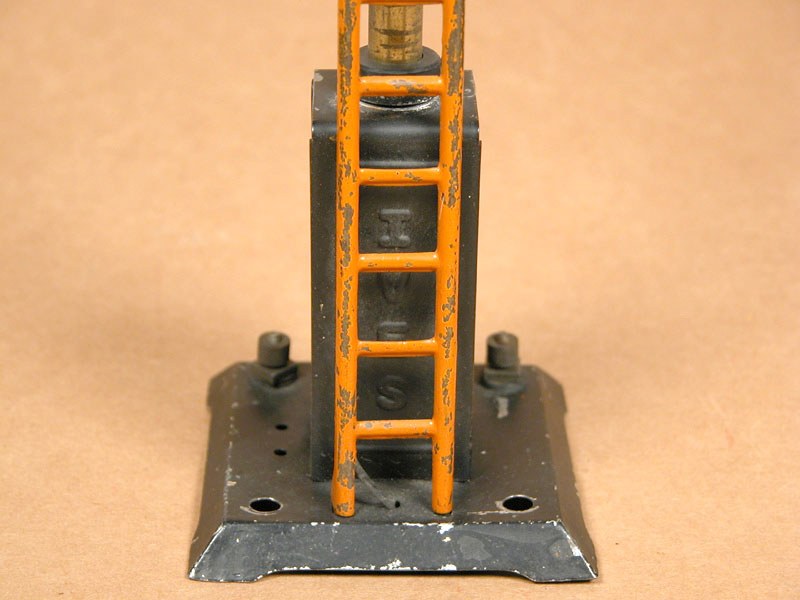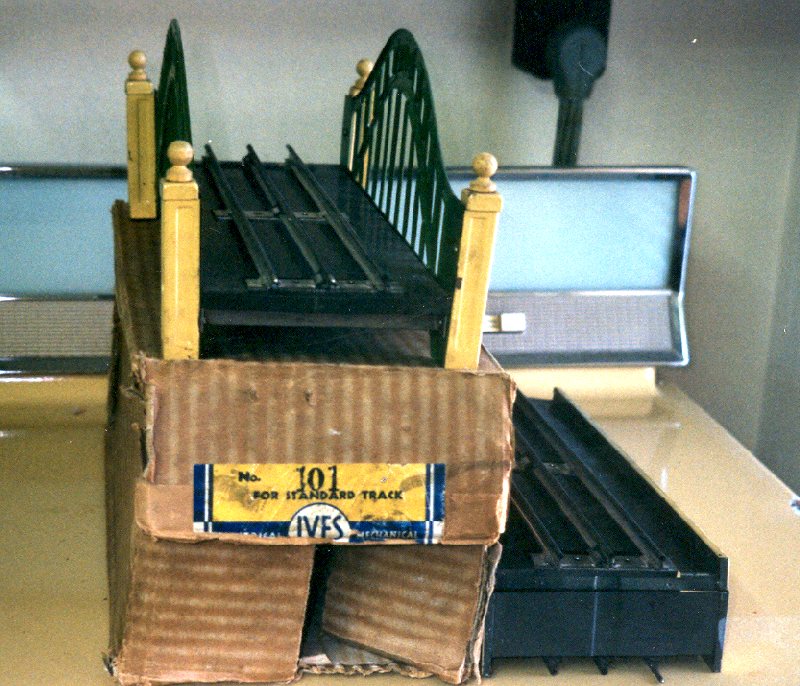 1931-1932 - No. 101 Bridge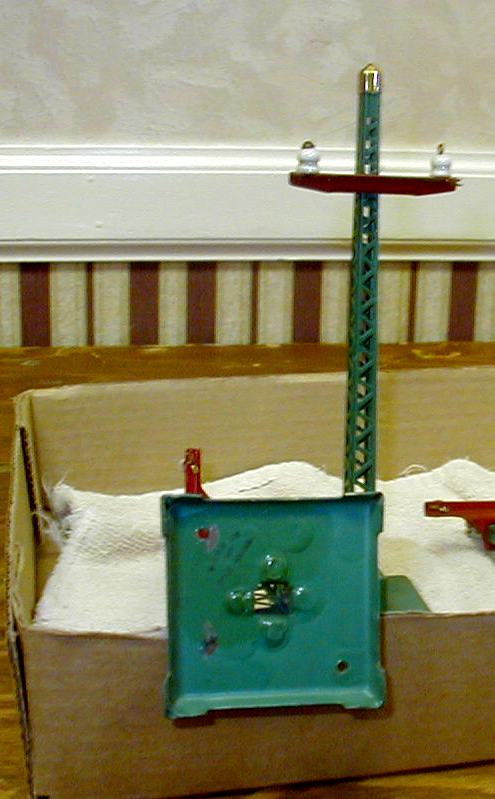 Circa 1931 - This all Lionel Telegraph post had the Lionel number on the bottom which had been painted over and then rubber stamped with "Made in The IVES Shops"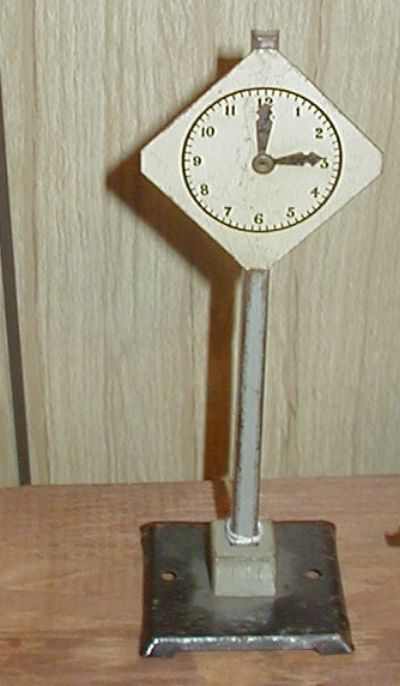 Circa 1932 - IVES No. 1574 Railroad Clock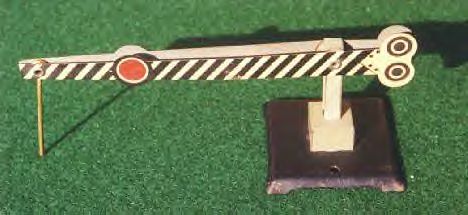 Circa 1931-1932 - No. 1559 Crossing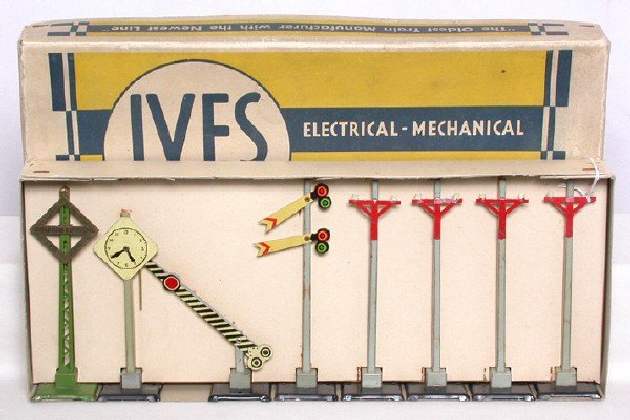 Circa 1932 - No. 1569 Accessory Set