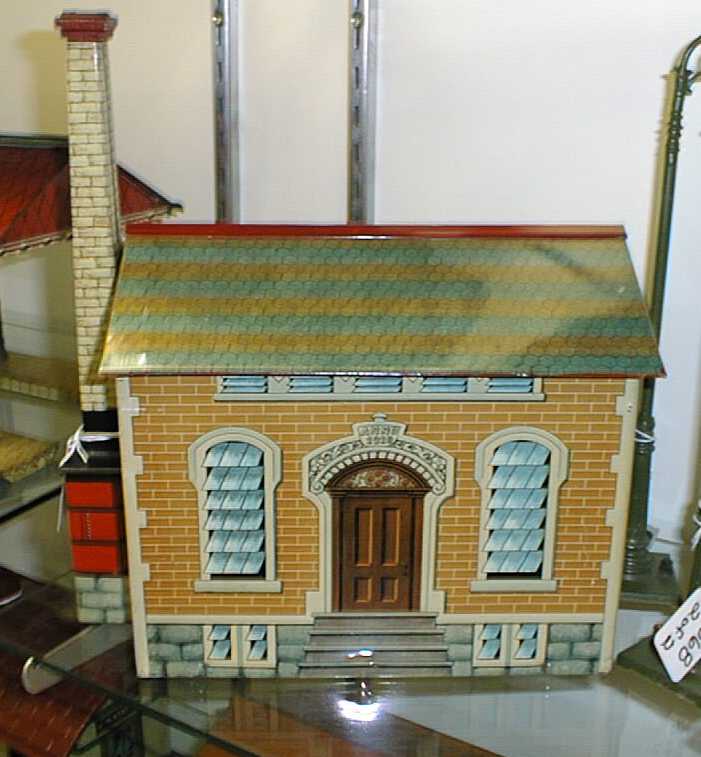 No. 200 Power House - The No. 200 was just an empty building that would fit on the layout and conceal whatever battery or power unit you were using.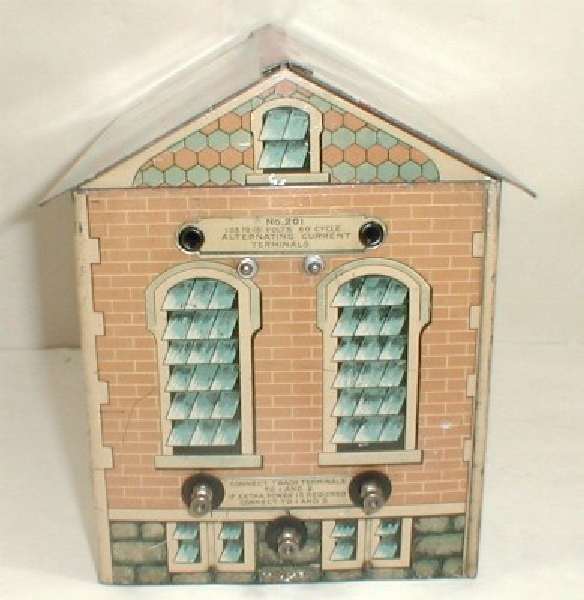 No. 201 Power House - This looked the same as the No. 200 Power House, except it contained an Alternating Current transformer. These stations had the binding screws on the end to hook the wire into.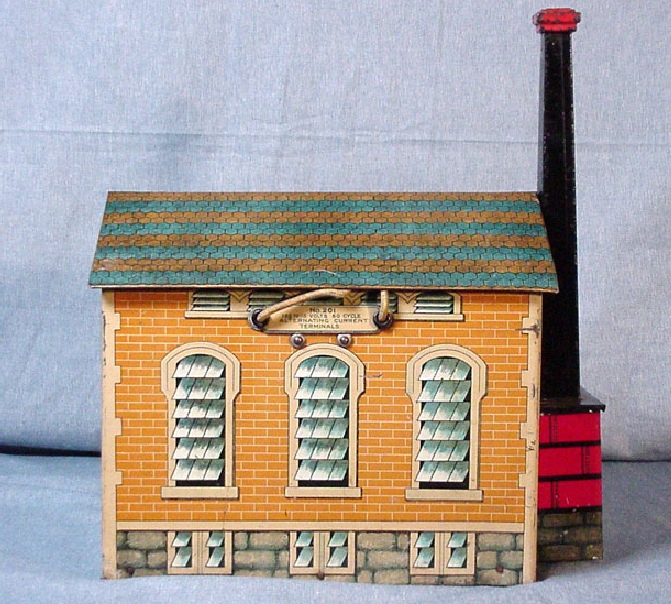 Circa 1913 - we think that because of the painted stack.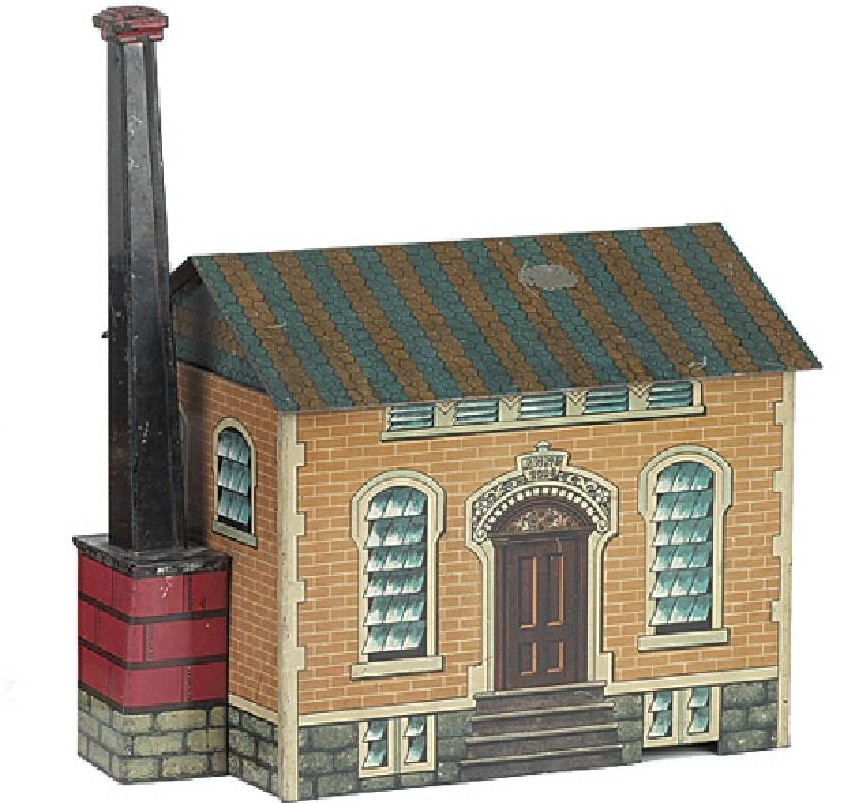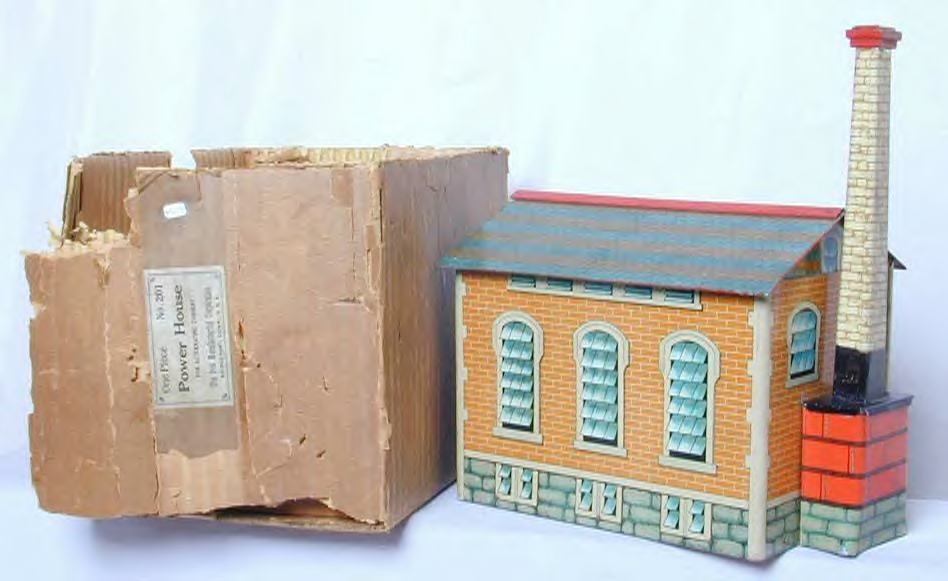 Here's the back of a No. 201 powerhouse and the original box it came in.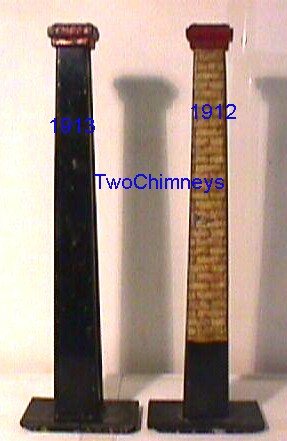 Ignore the lettering over the Chimneys - I believe the black chimney is later as it usually is found with the power station that has the one piece roof. The brick litho chimney is normally found with the 2 piece roof, although the example pictured below breaks that rule and this one is still in the hands of the original owners family, who claim it was purchased in 1912.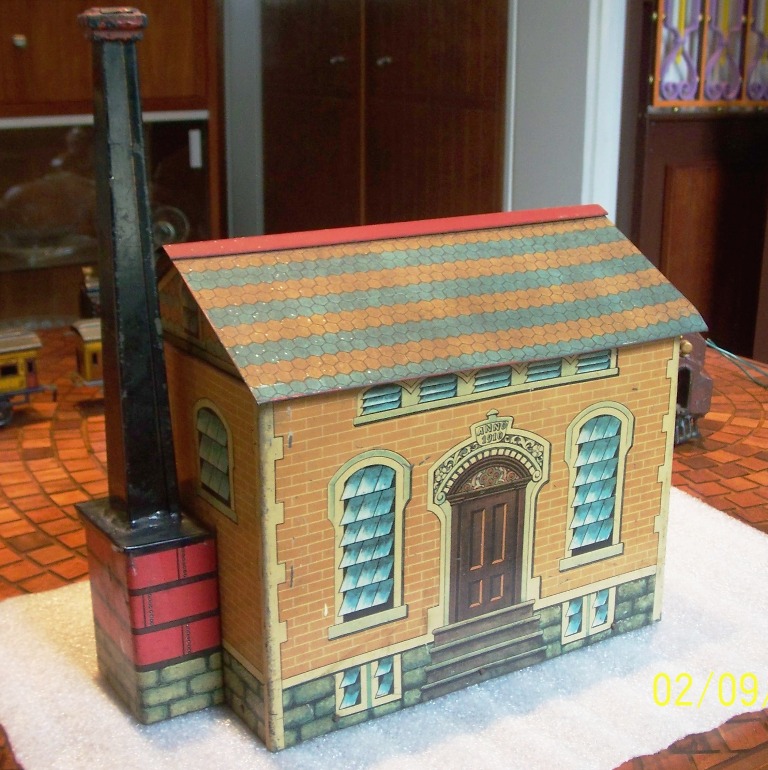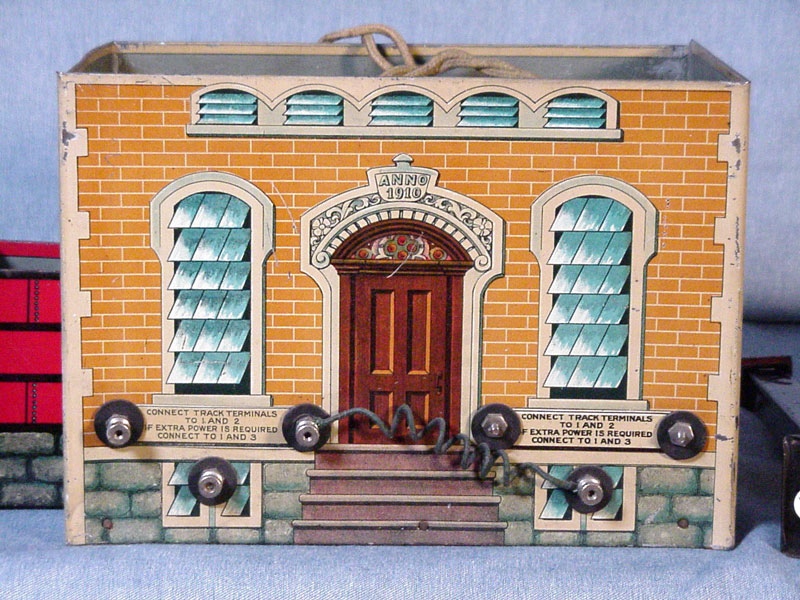 No. 203 Power House - This version actually had two transformers contained in it, to allow for operation of two trains at the same time - See picture below.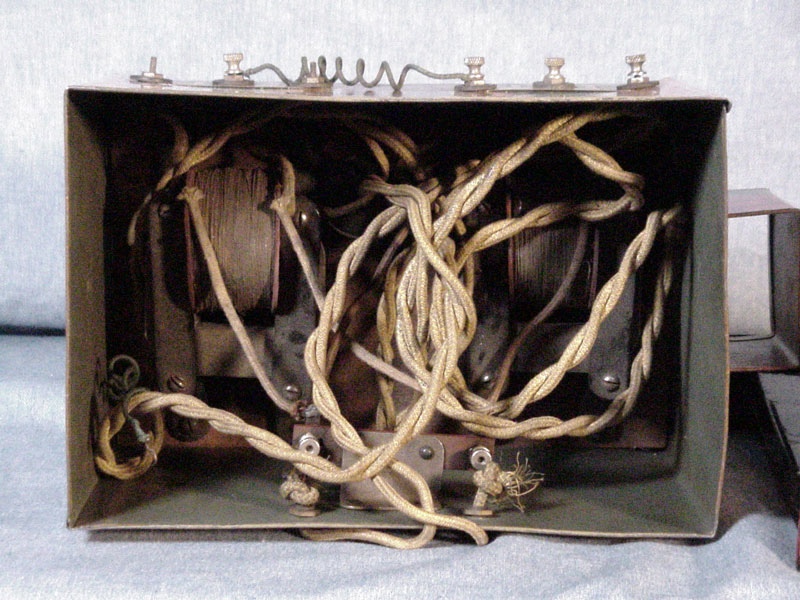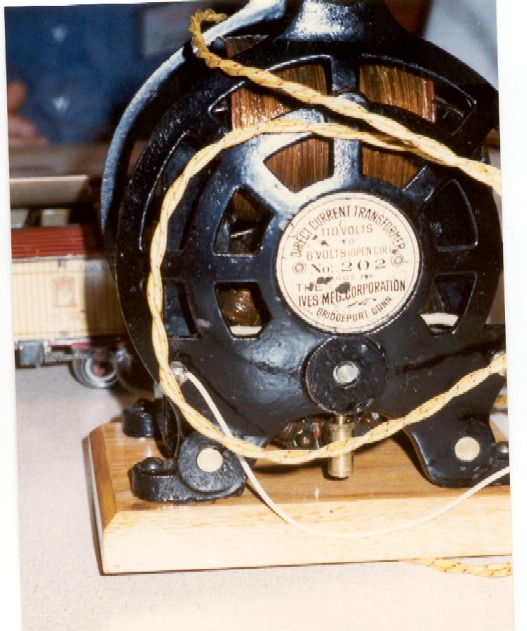 Starting in 1912, Ives cataloged the above No. 202 Rotary Transformer in place of the No. 202 Power House (which as far as we can tell was never made. It would have taken quite a large structure to hold this powerhouse, note comparison in size with No. 126 caboose in background.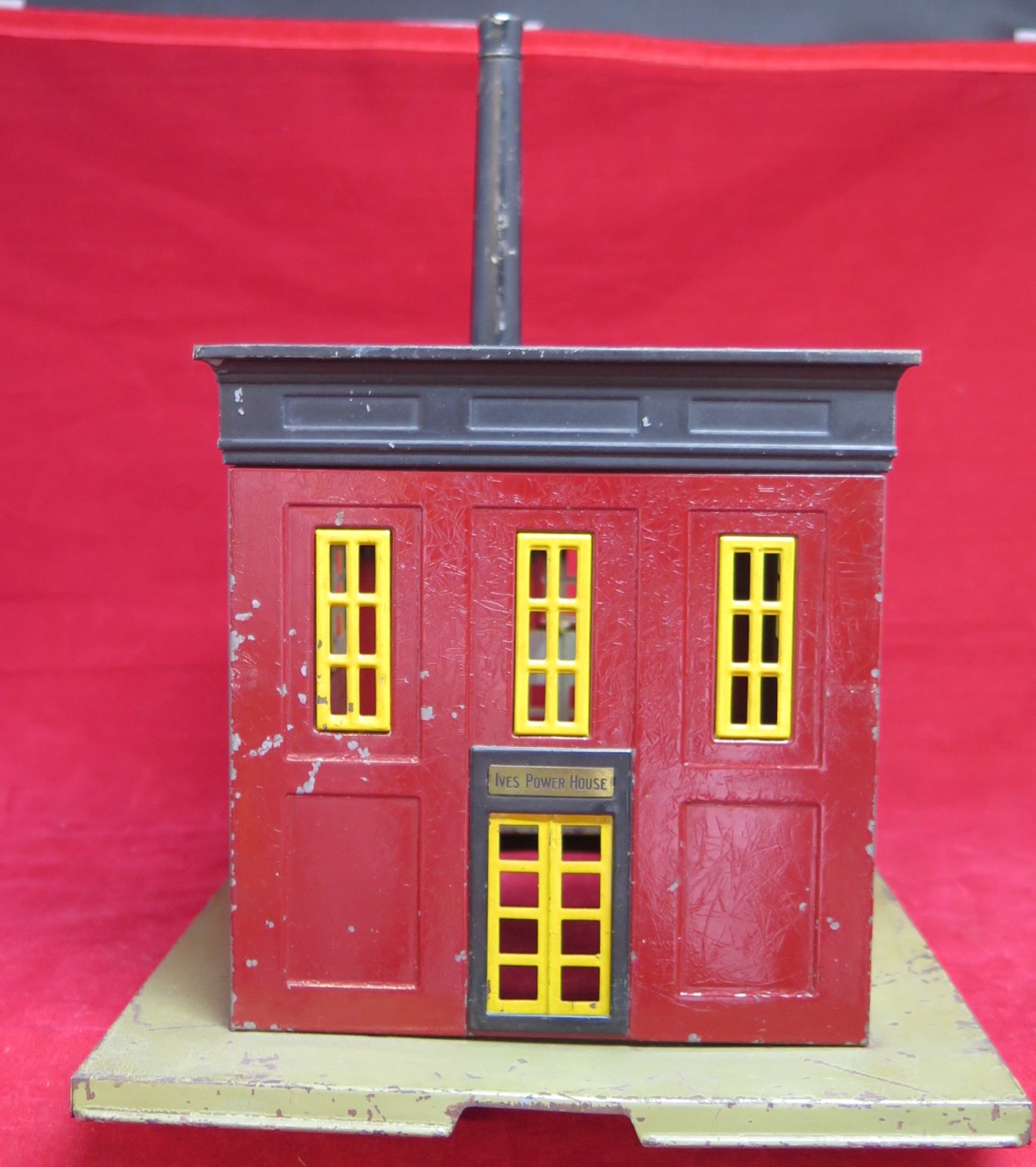 Circa 1928-30 - No. 253/254 Power House, similar to a Lionel 435/436, this was made to hold a No. 203/205 transformers.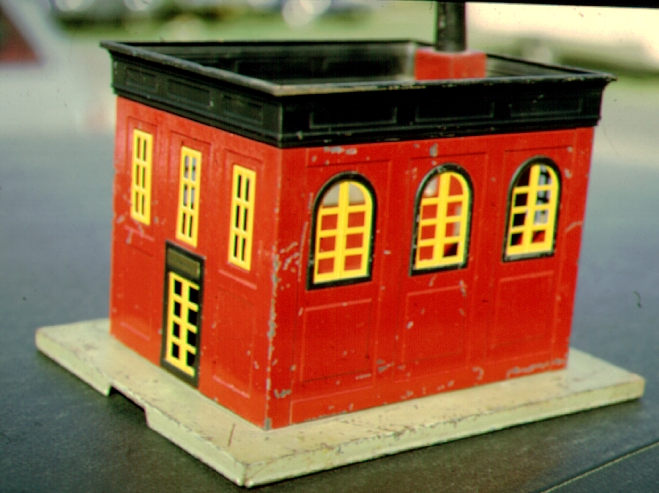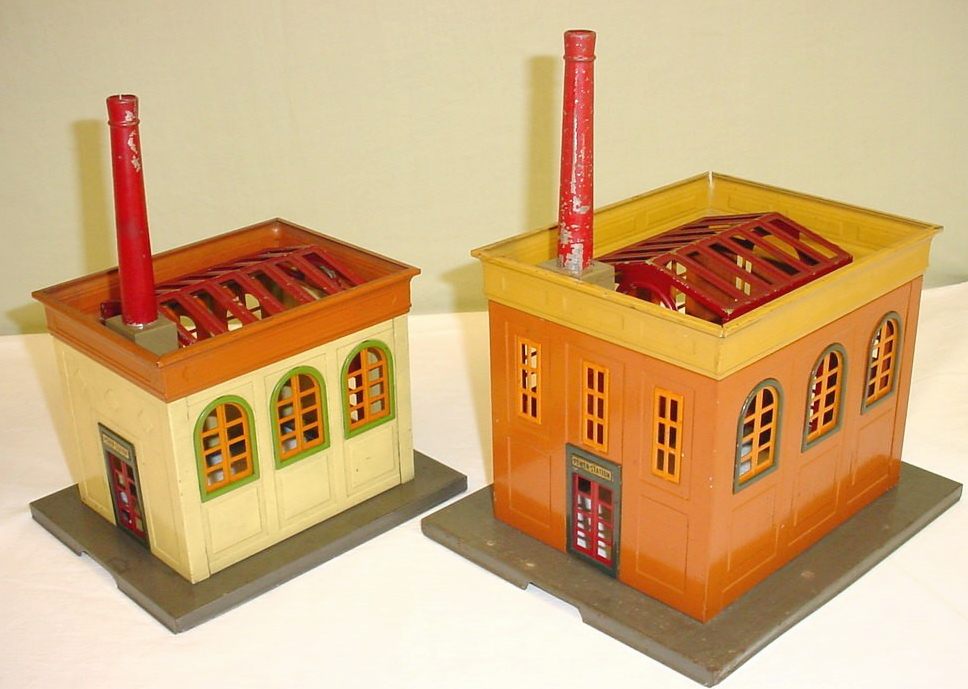 Picture of 253(left) and 254(right) side by side to show different size, note the cardinal red skylight.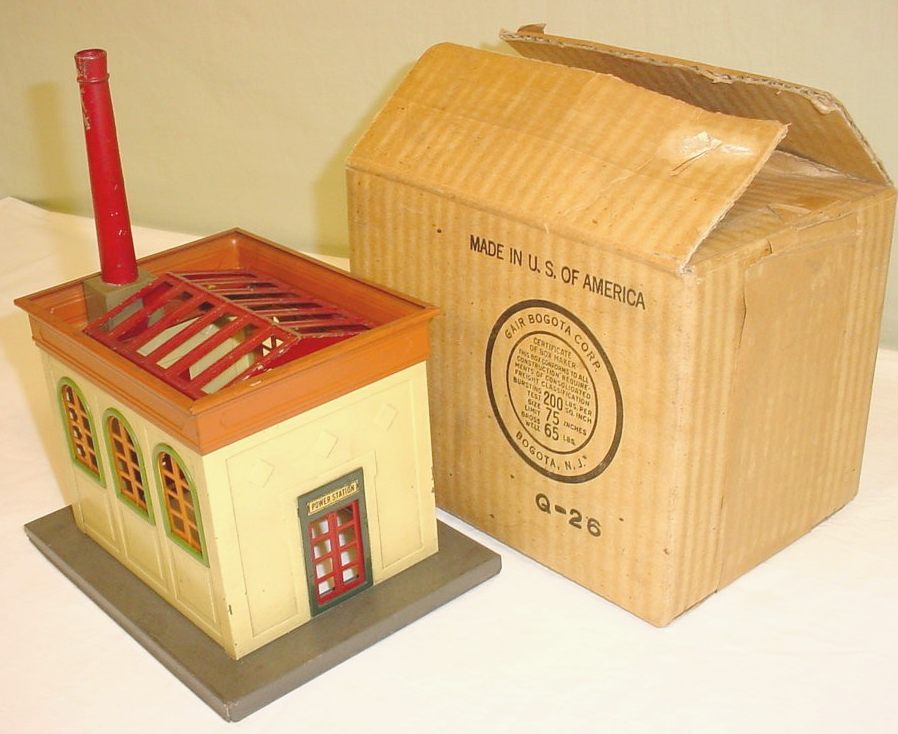 Photo of a 253 in the cream color variation shown in the 1930 catalog with it's original box.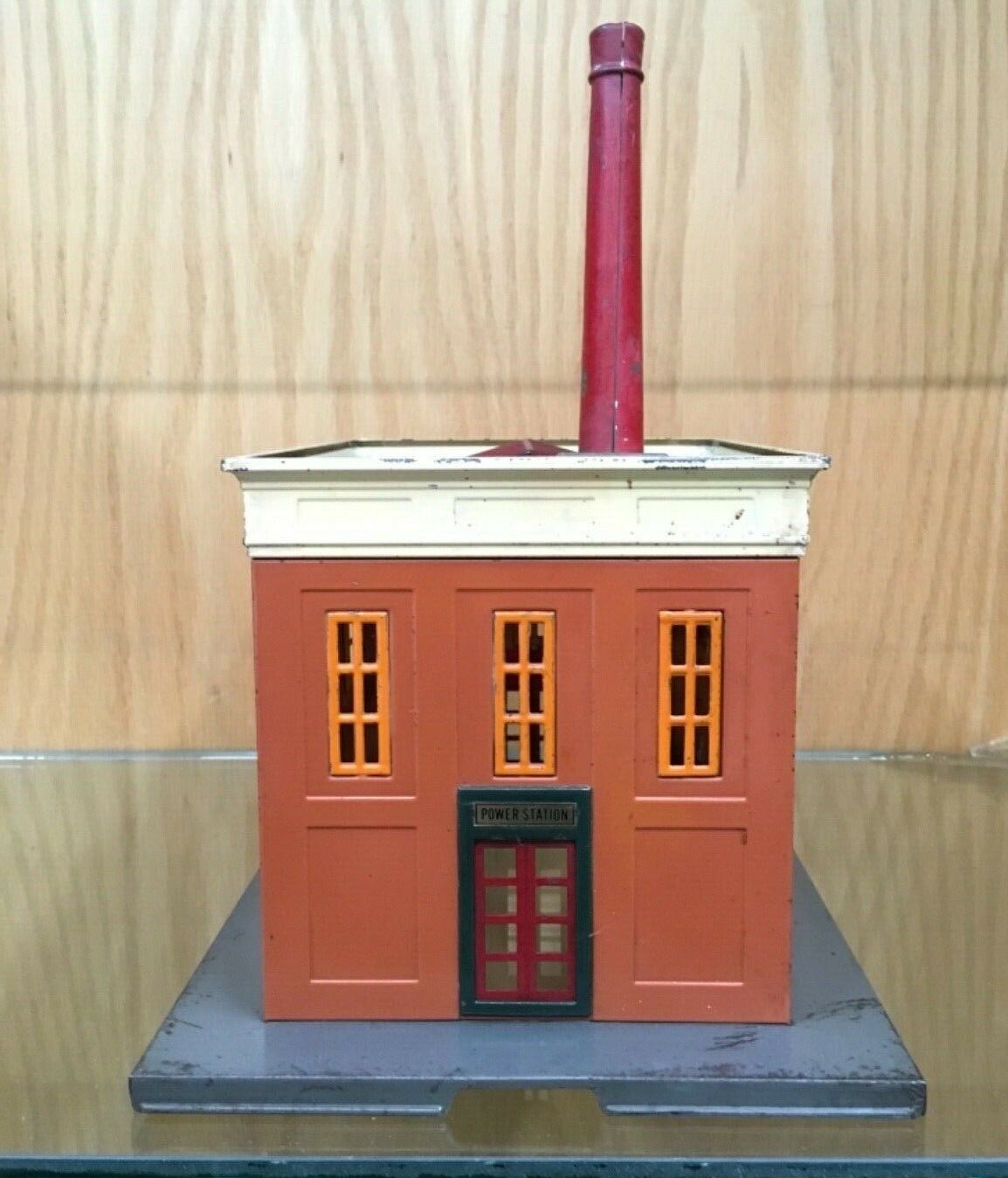 Circa 1931-1932 - Ives No. 1876 Power House, same as the earlier 253. Used to hold Transformers No. 1887, 1888, Y or W. Note below that this powerhouse was found with a factory over paint of the IVES Irvington label.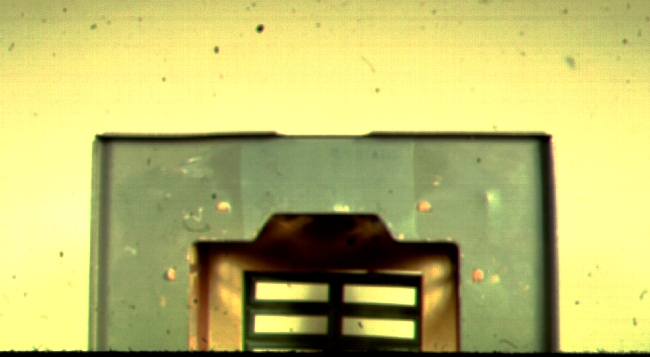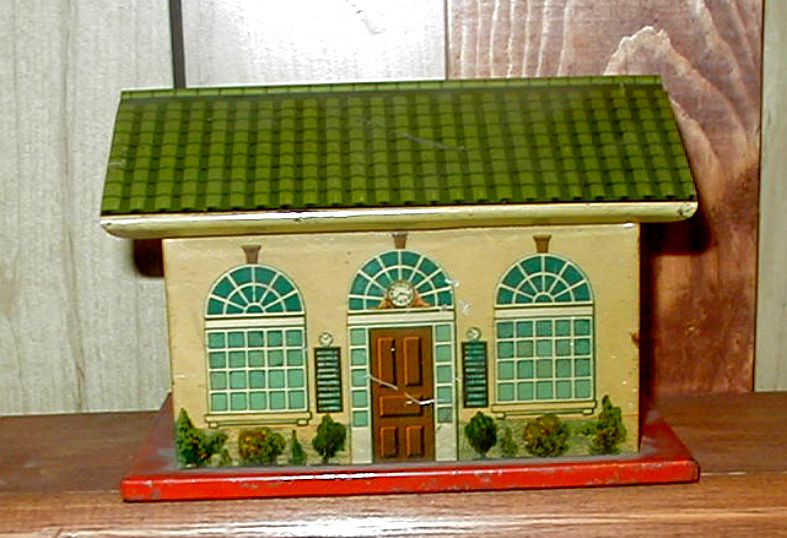 Circa 1931-32 - Above and below are examples of the IVES No. 1560 Station / Transformer house.