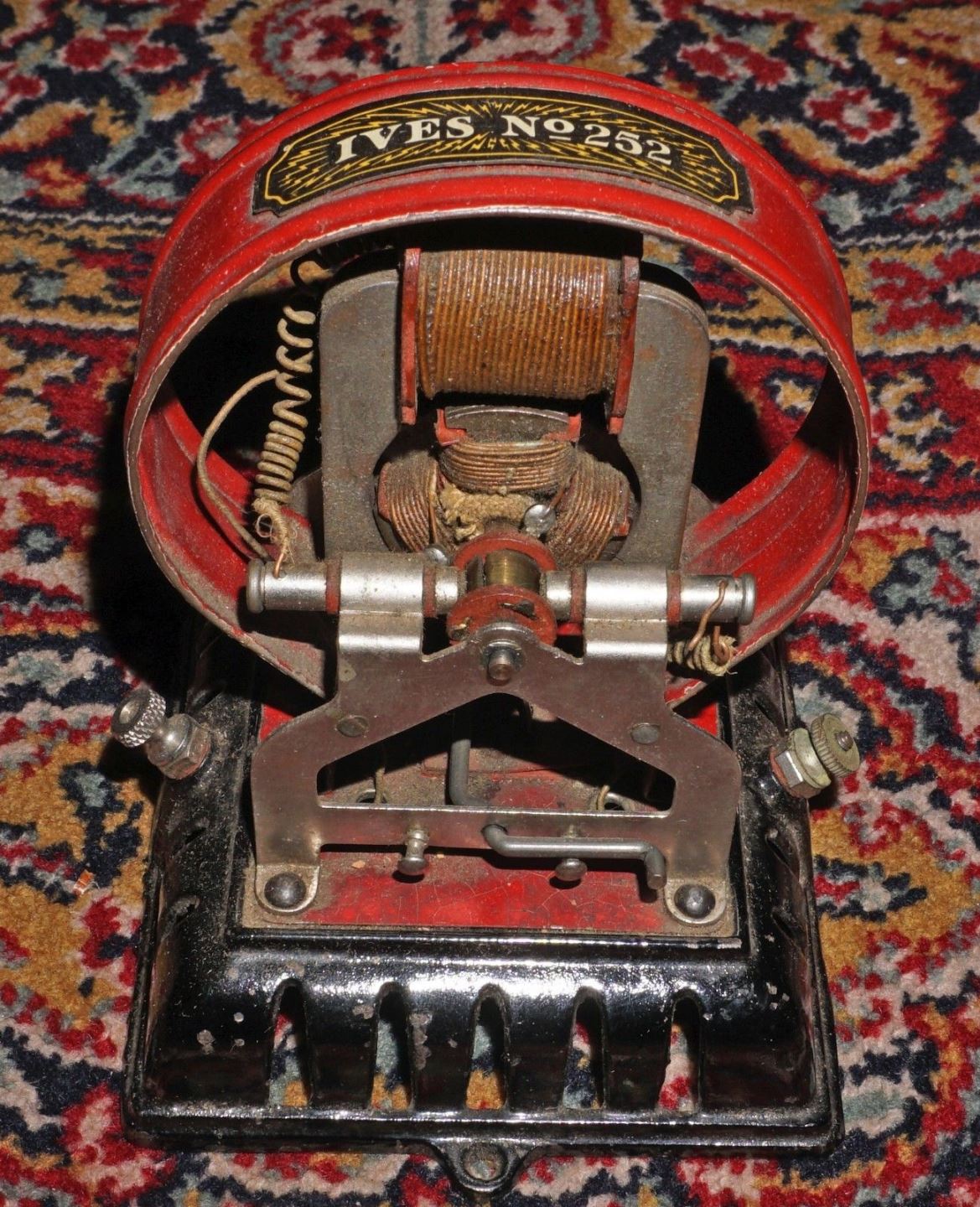 Stationary Electric Motor No. 252, below a picture of an original box.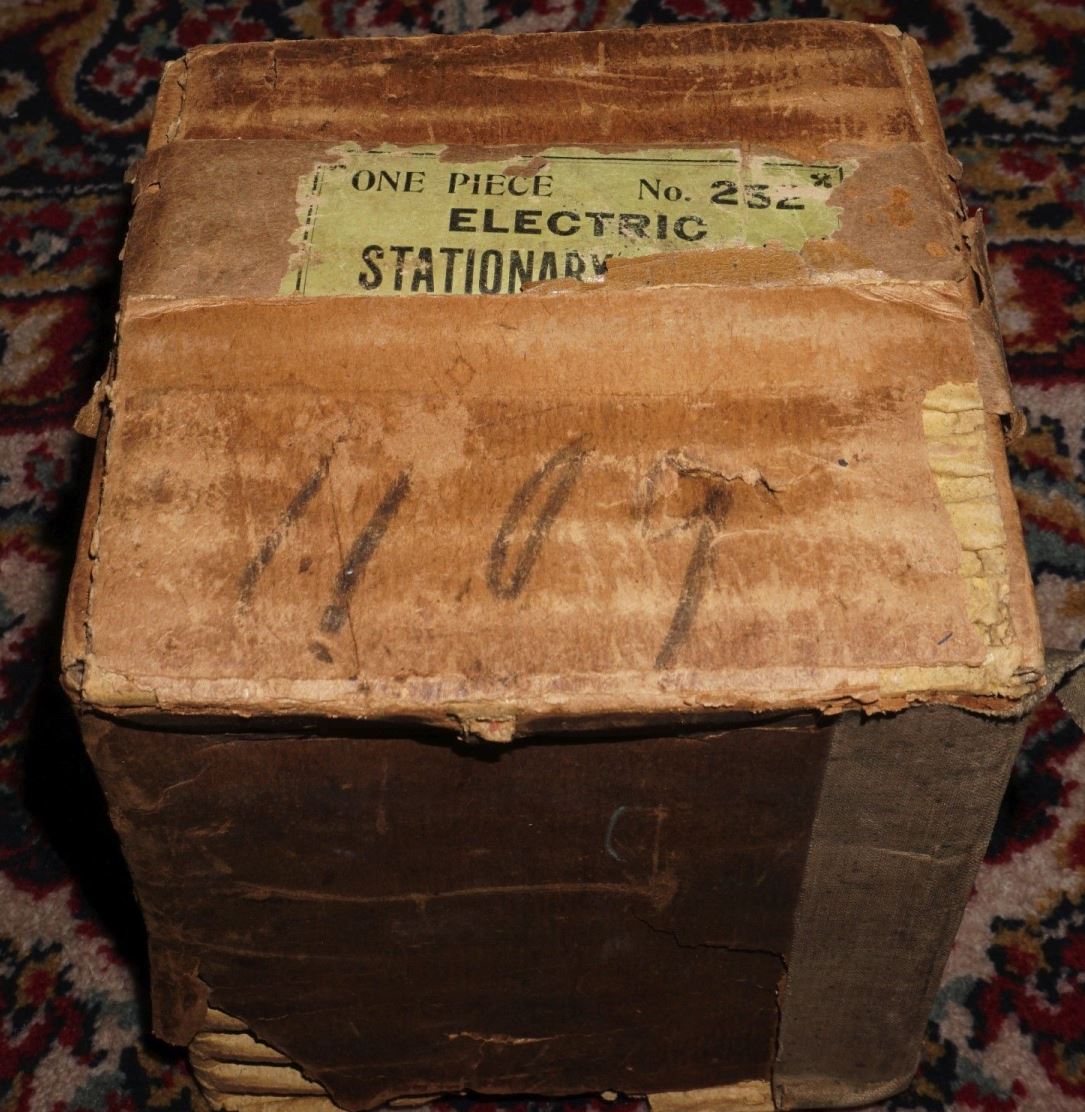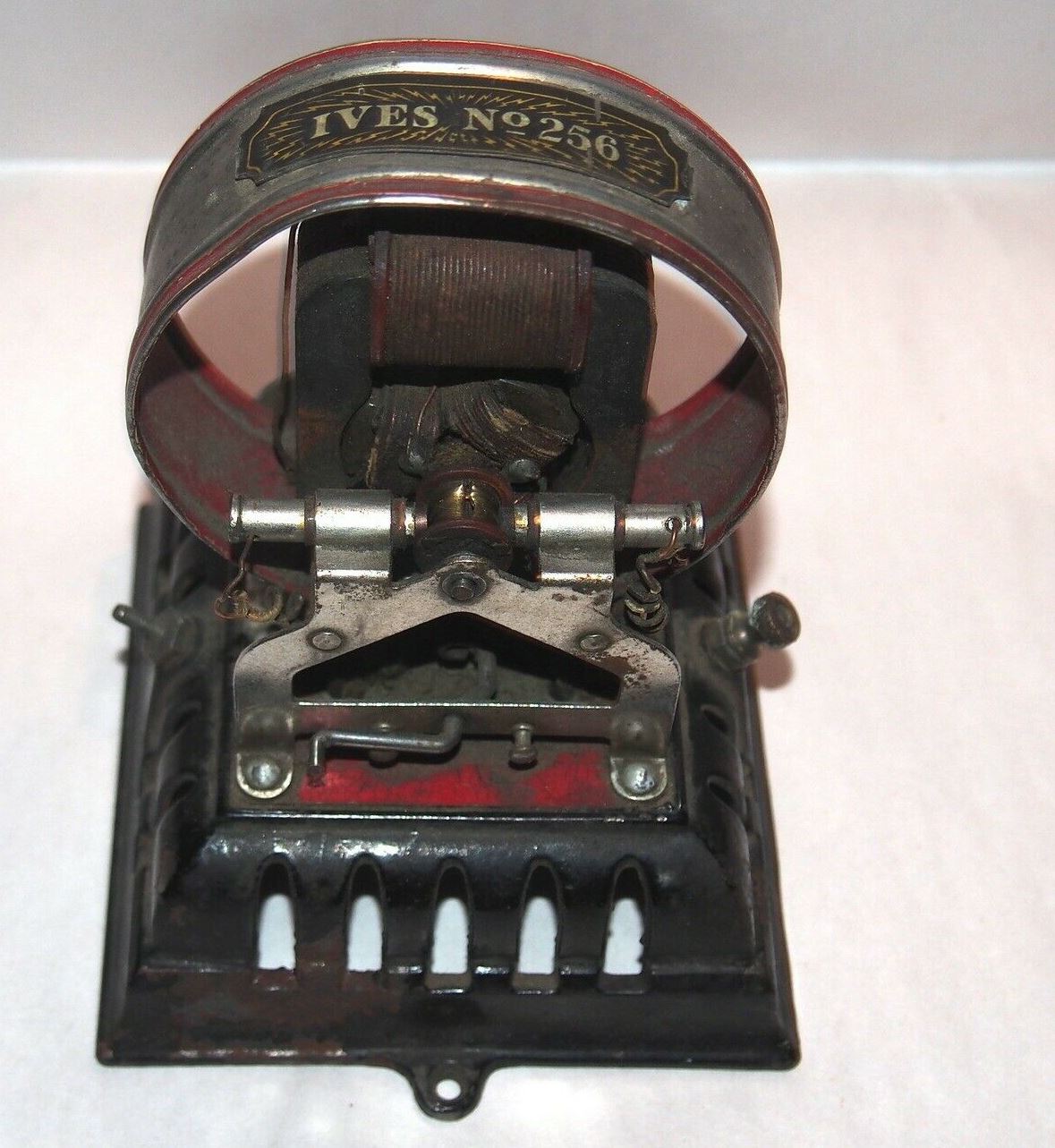 Circa 1912-1916 - Stationary Electric motor No. 256 (above) and No. 254 (below).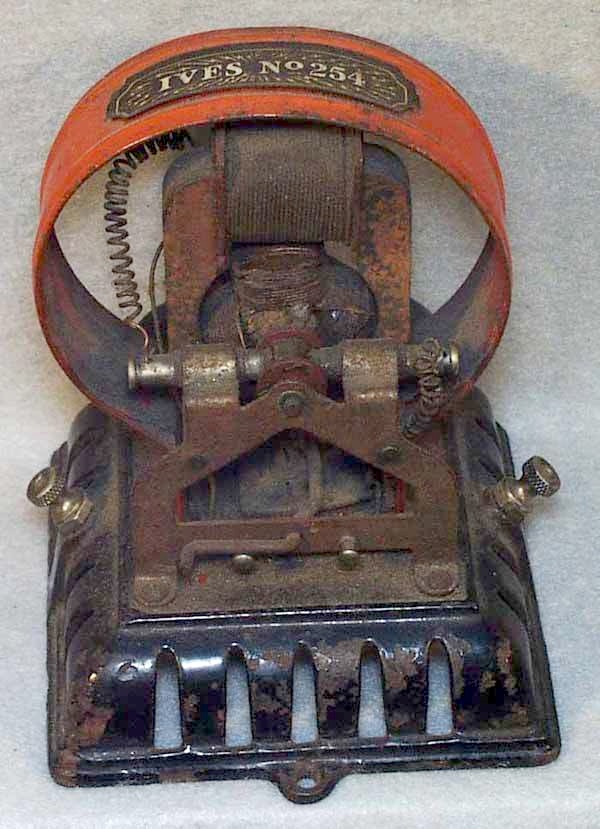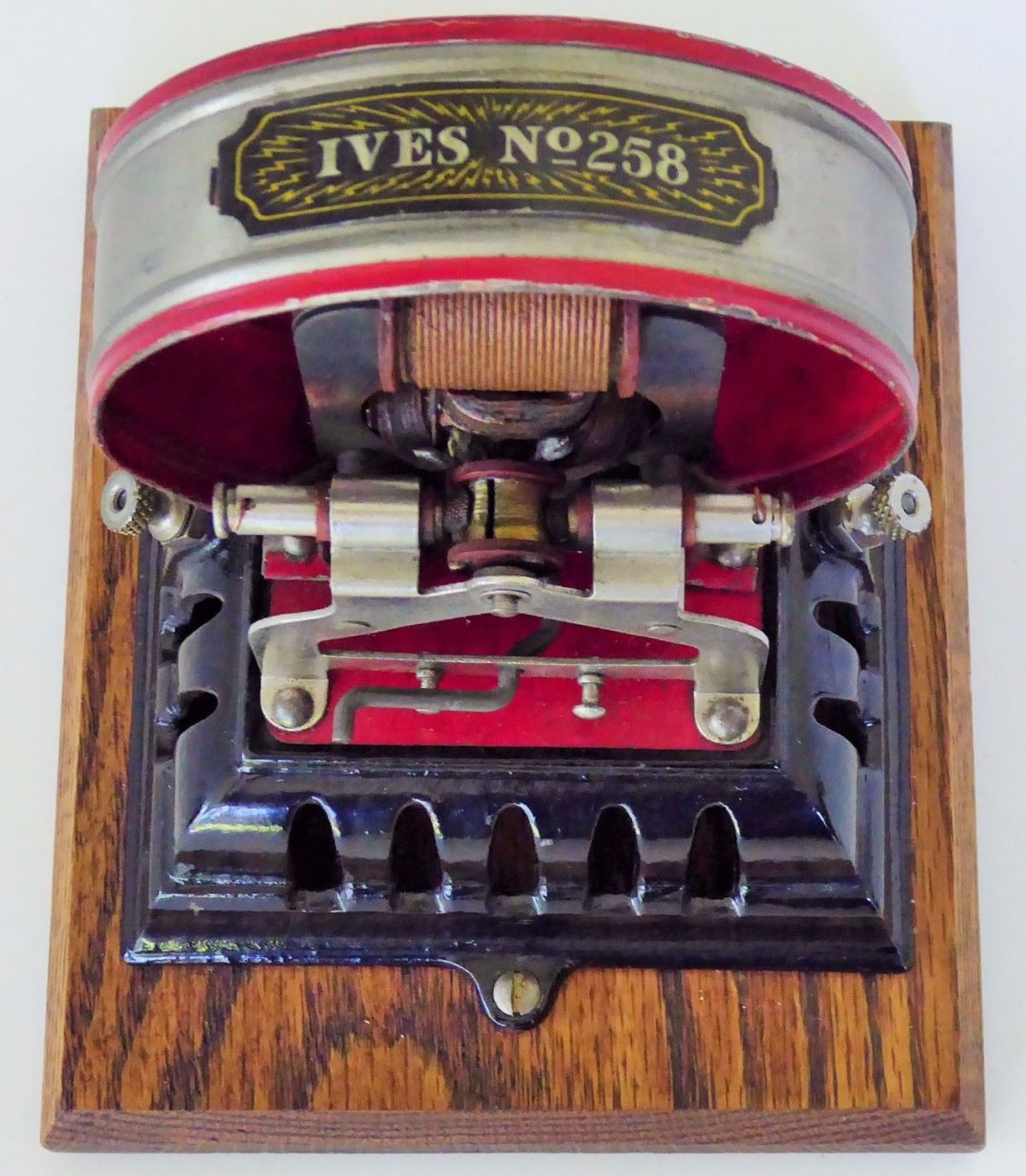 Circa 1911-1912 - The largest of the Ives stationary motors this one had two pulleys and two speeds for each one.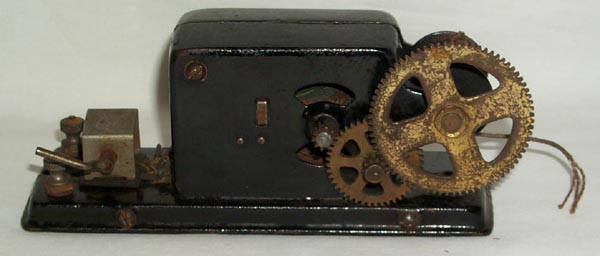 Above is the No. 262 stationary motor that was used with the Struktiron Sets. The example below is from a No. 260 stationary motor.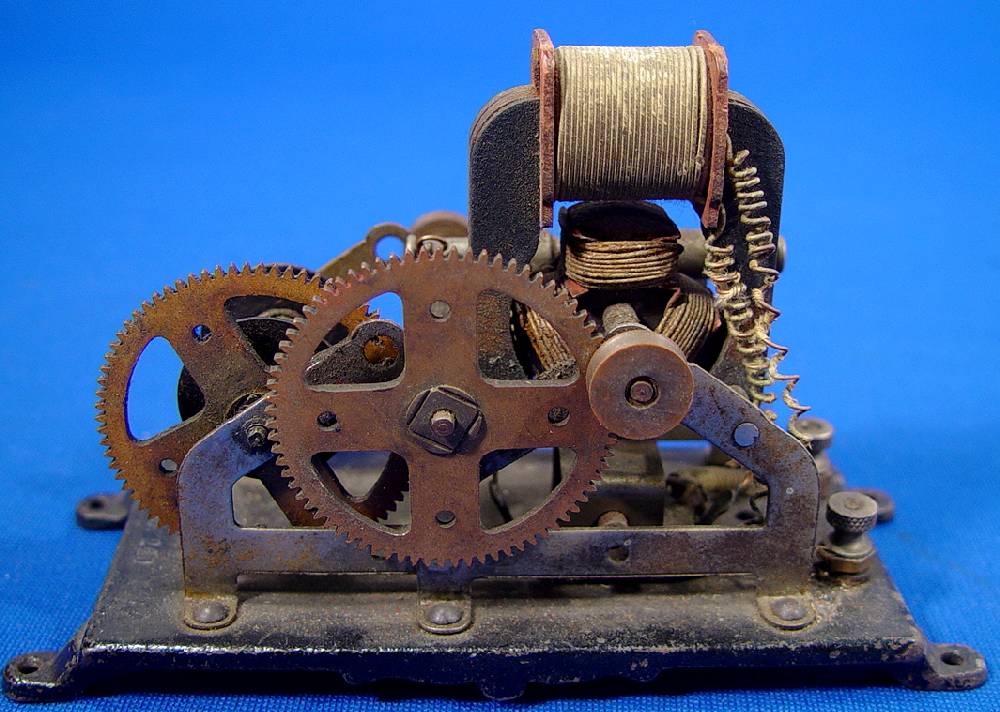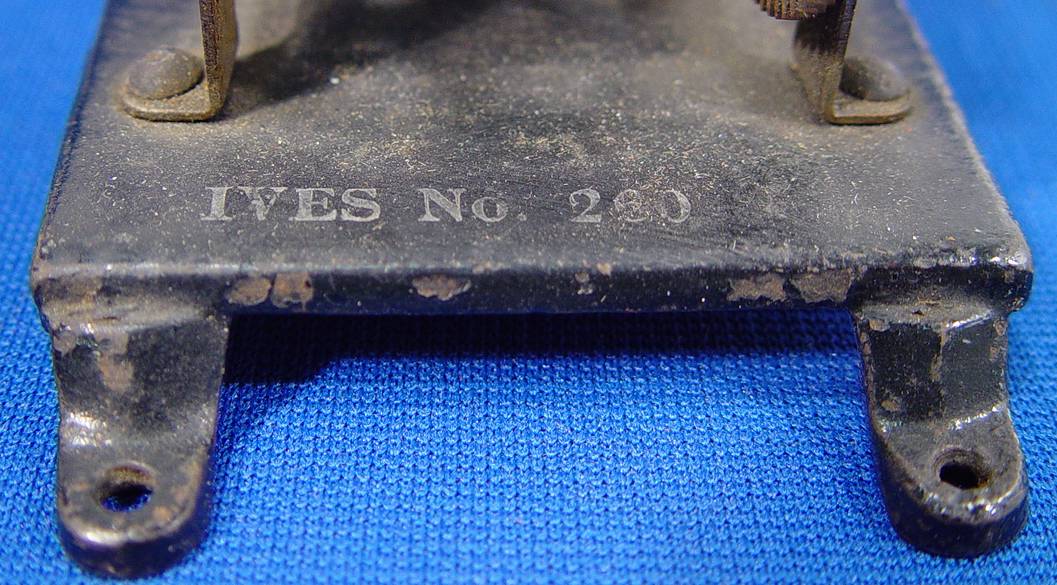 Early 210 DC reducer.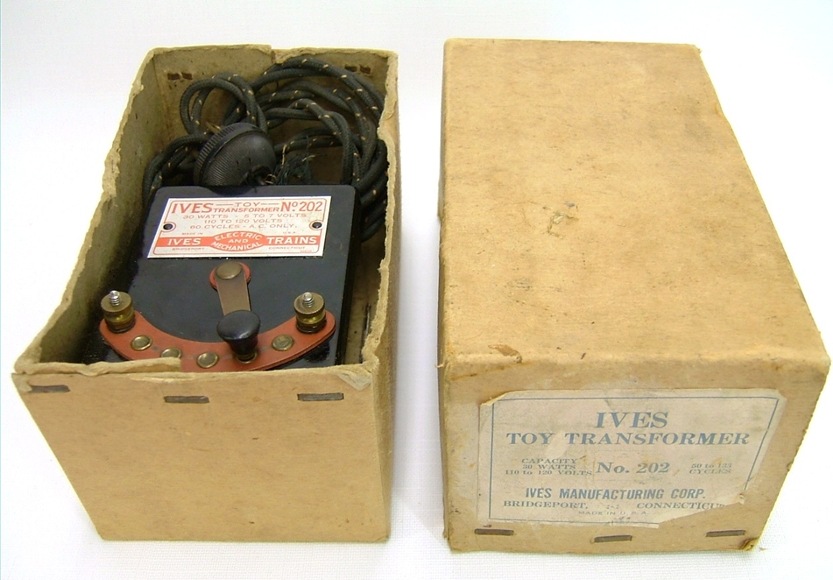 No. 203 transformer
Early and late versions of No. 204 Transformer above and a boxed example (below) from the early 1920s.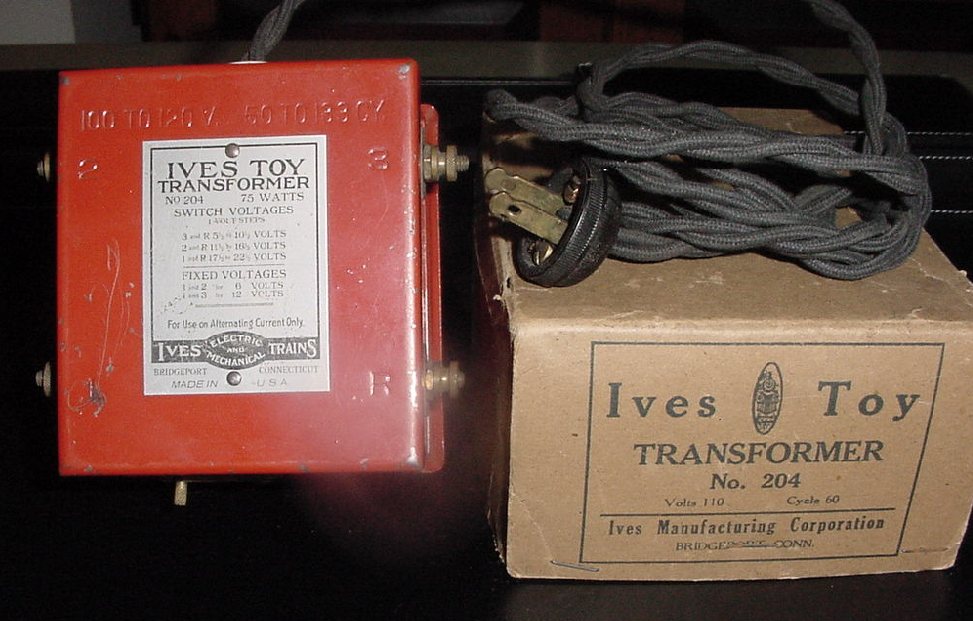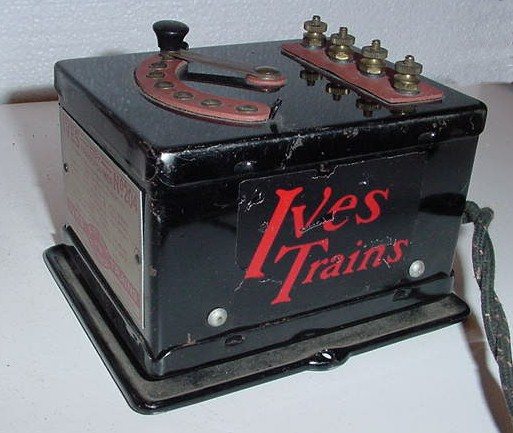 Side view of later No. 204 circa 1928-30
Circa 1925 - IVES No. 205 Transformer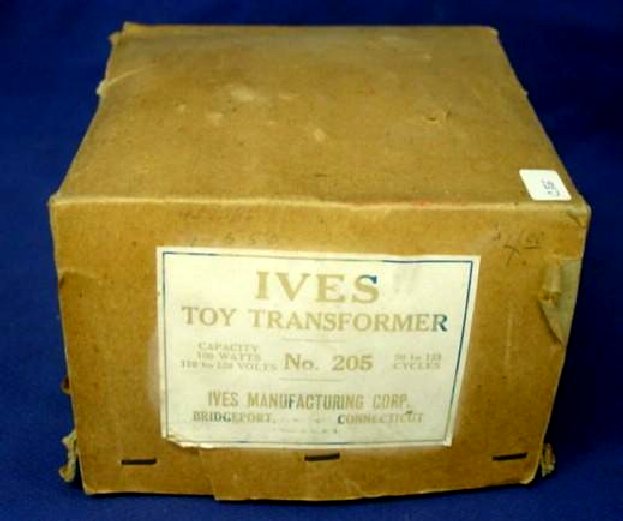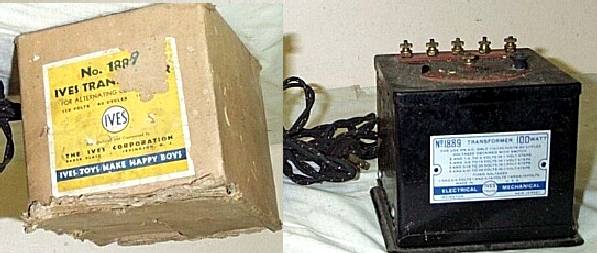 Circa 1931-1932 Lionel production - 1889 transformer above, 1887 below.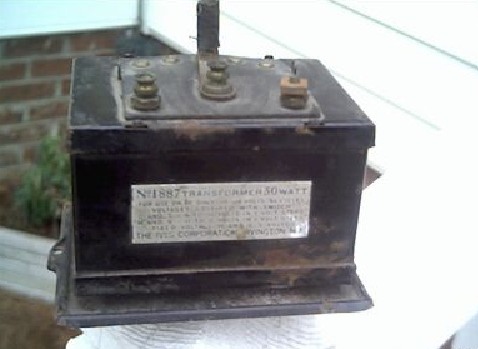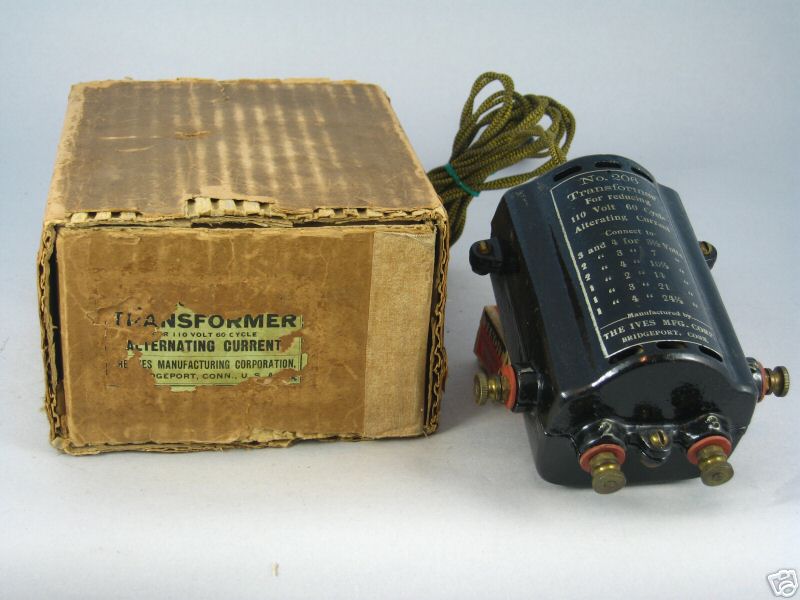 Circa 1915-17 - No. 206 Transformer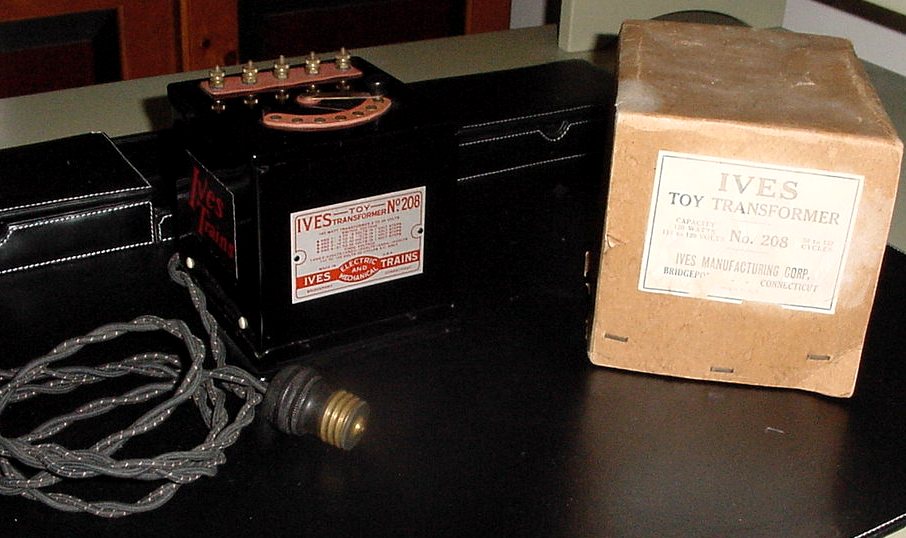 Here's a boxed No. 208 that has the screw in end probably early 1920s.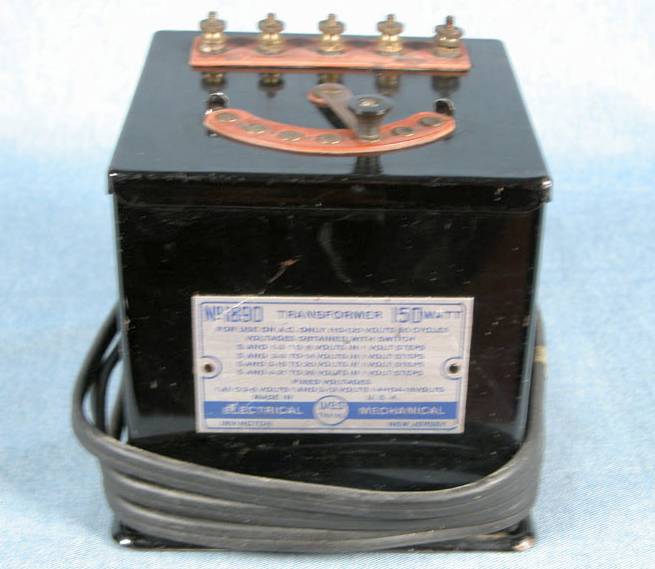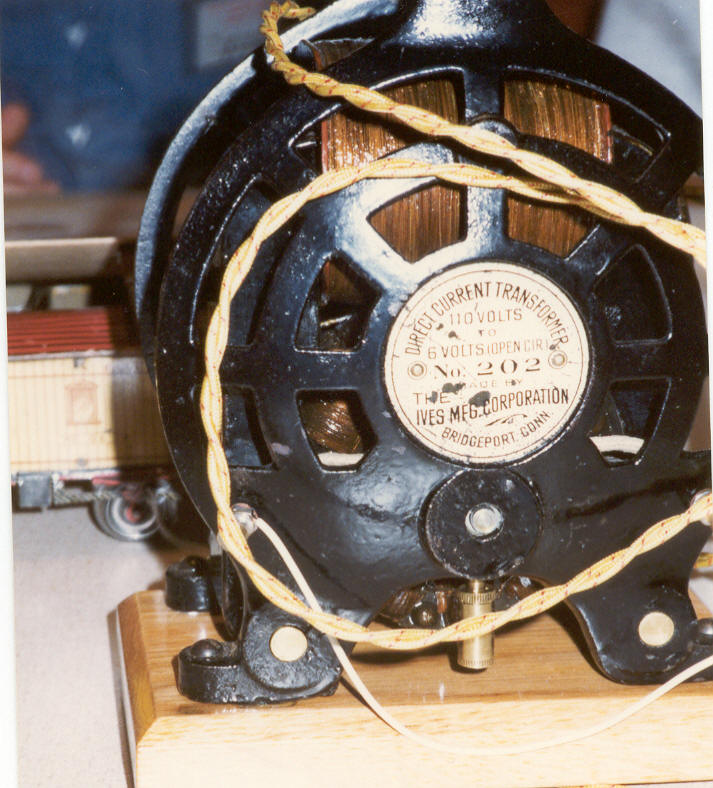 Circa 1912 - No 202 DC transformer - note size of No. 126 caboose in background.