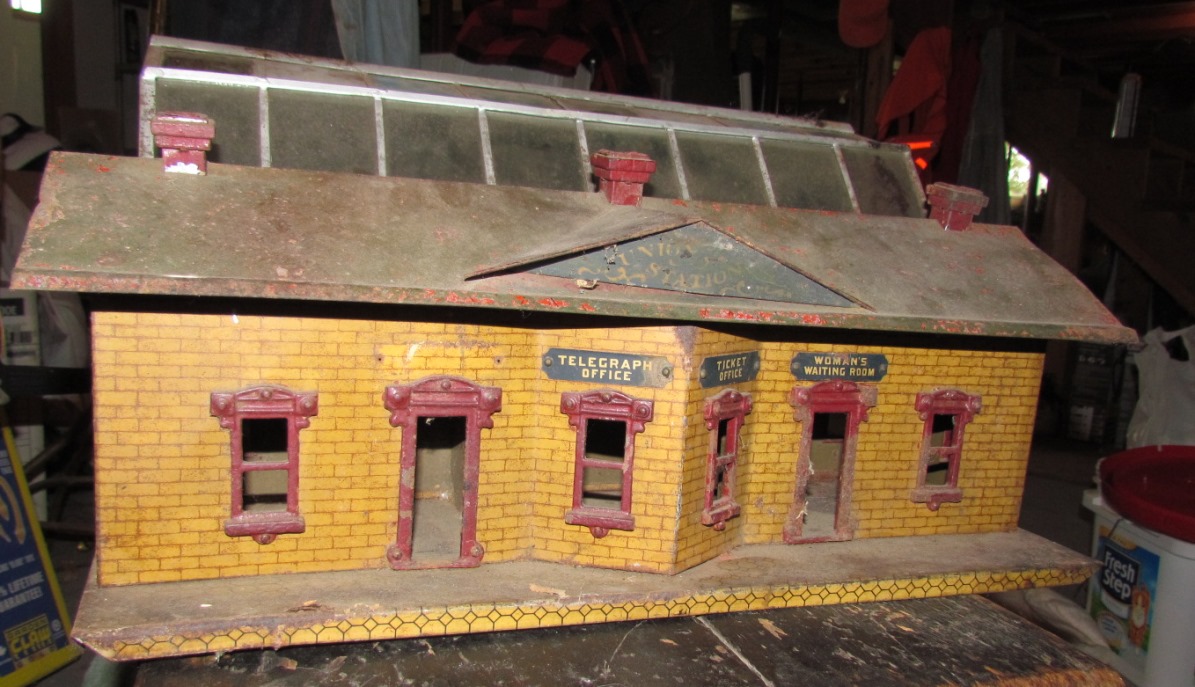 The double dome station shown above and below is not in great shape, but it is the only example of the first series glass dome with two stations that I've ever seen.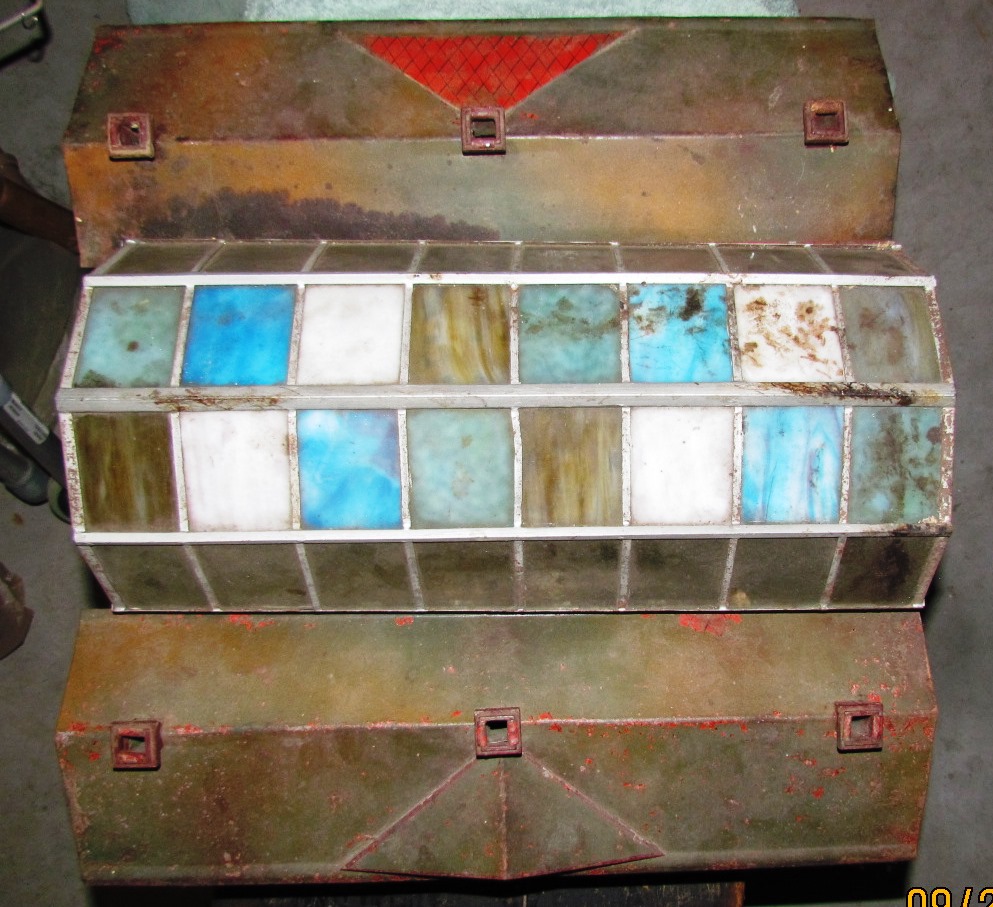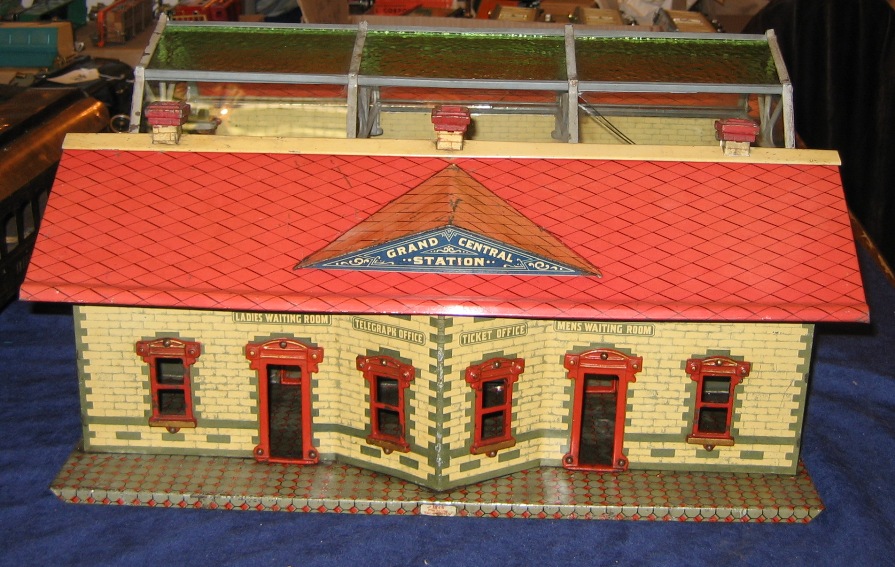 Circa 1908-1909 - This one has the later two color brick litho with lithographed signs and the dome has the unusual 12 panes of glass. Note also that this one has a small etched plated on the very front of the base which reads "THE IVES MINATURE RAILWAY LINES" these plates are common on items manufactured around the 1908 time frame. Below is the same station pictured from the side.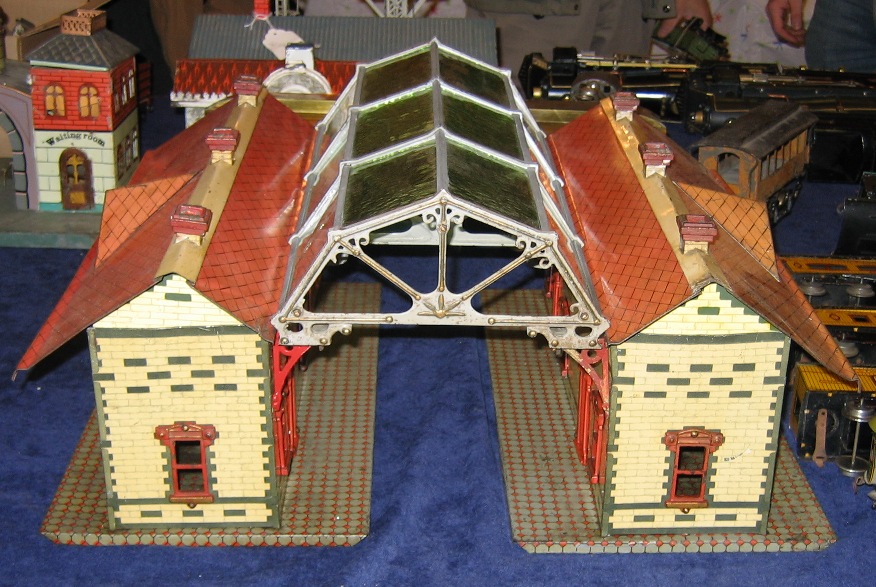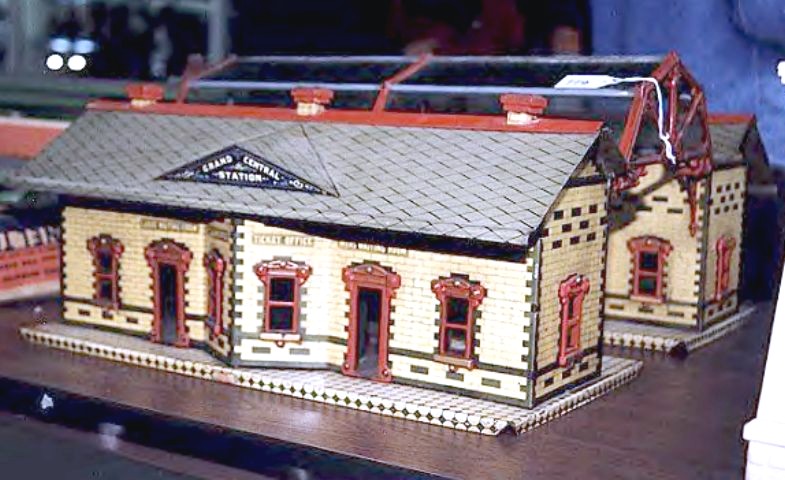 Circa 1908-1909 - Front view above and side view below, note that there are NO posts on these stations.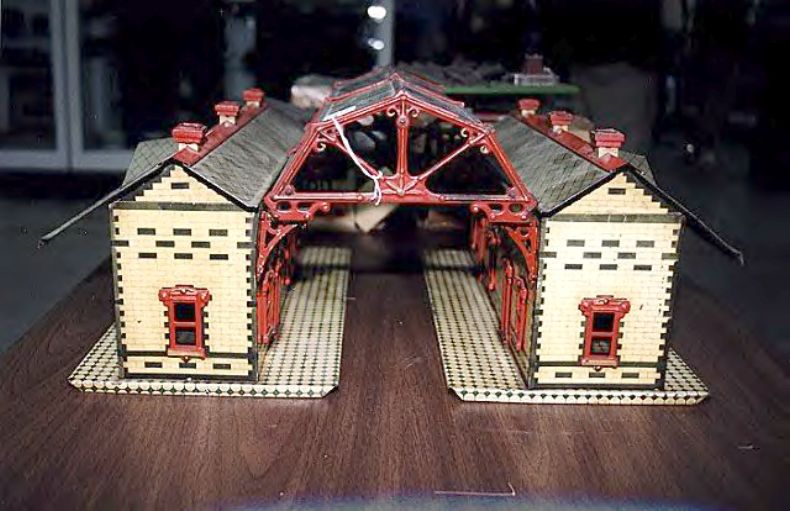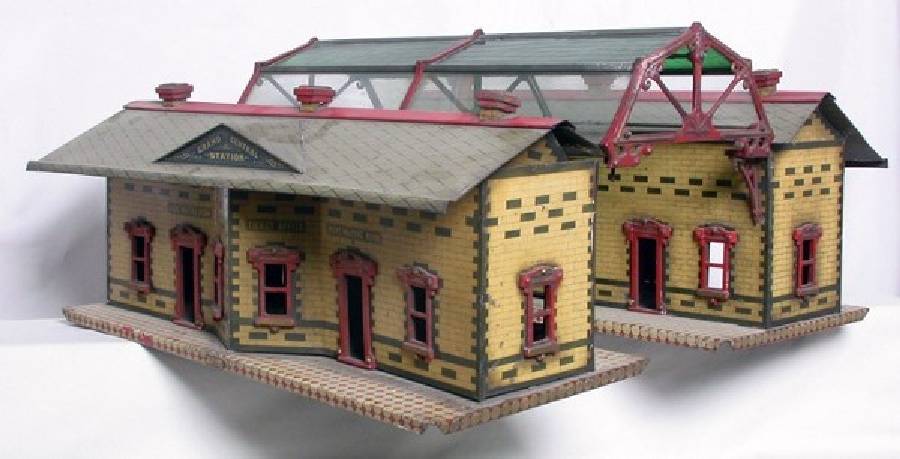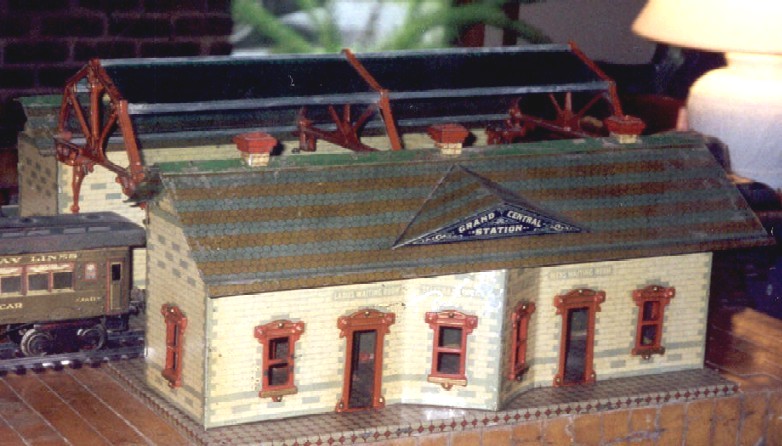 Circa 1910-1911 - We have dated this double station a couple years later than the one above it due to the double hex striped roof, a litho pattern first used on the new powerhouses in 1910. Take particular notice that the dome is still supported by special brackets attached to each station and that there are actually no posts. The example below has the dome removed to show you the brackets and the shorter length on the insides of the roof.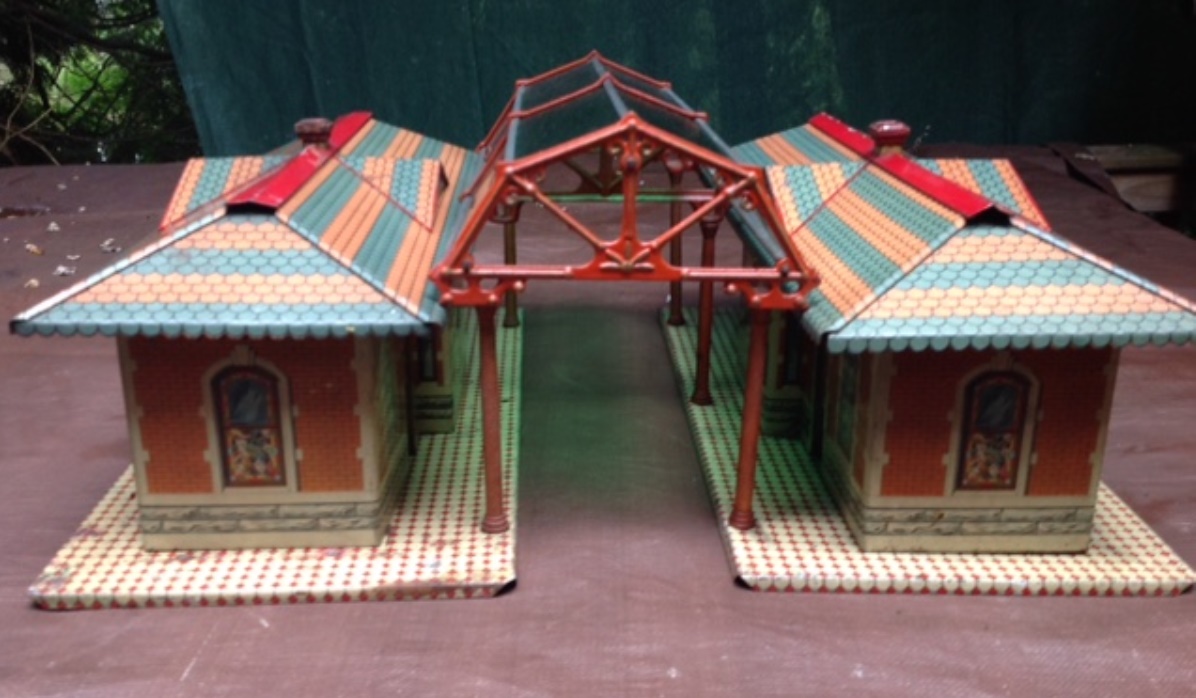 Circa 1910-1913 - This double station has the newer post 1910 litho, but is still using the triple-hex striping on the roof. We're not too sure about the baby blue base, but the clear wood posts would also date this piece to between 1910 and 1913. Compare this one with the one above, the Dome is actually supported by 6 posts that are supported directly into the base of the station.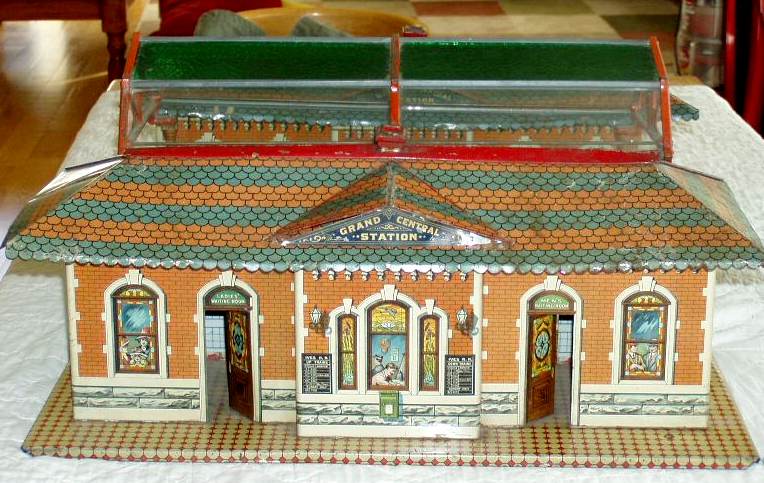 Circa 1910-11 - This is the earliest version of the 'late' brick litho. Compare this to the orange roof one pictured at the bottom of this page - The ticket taker is facing the opposite direction?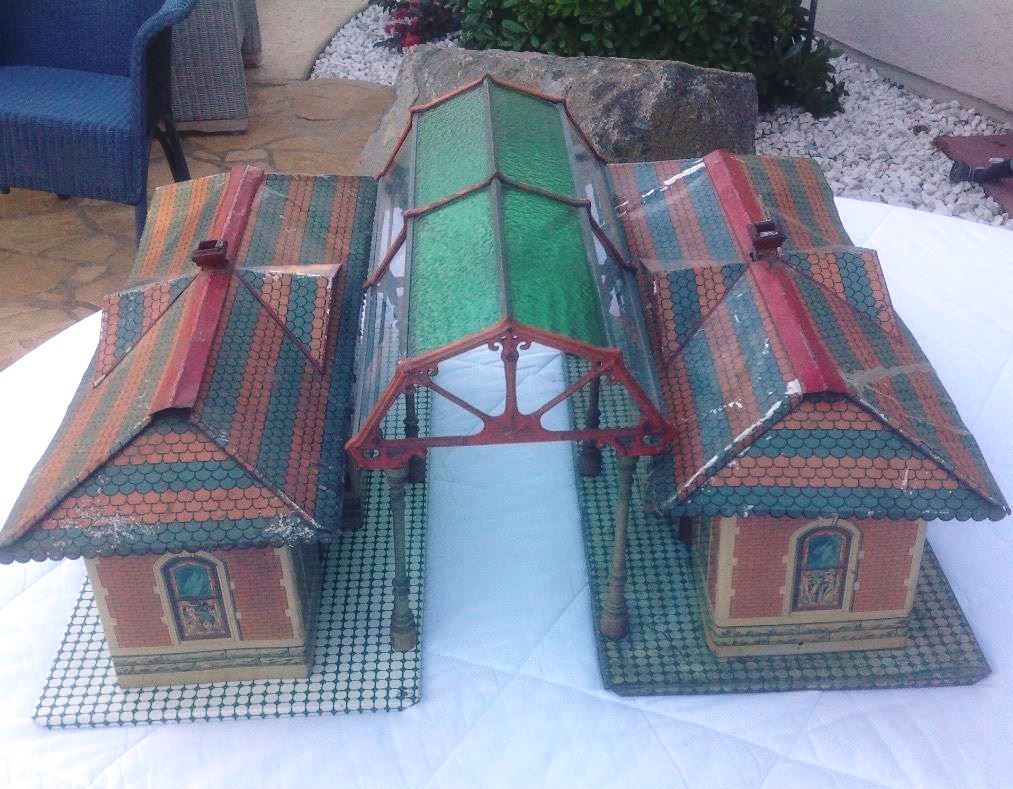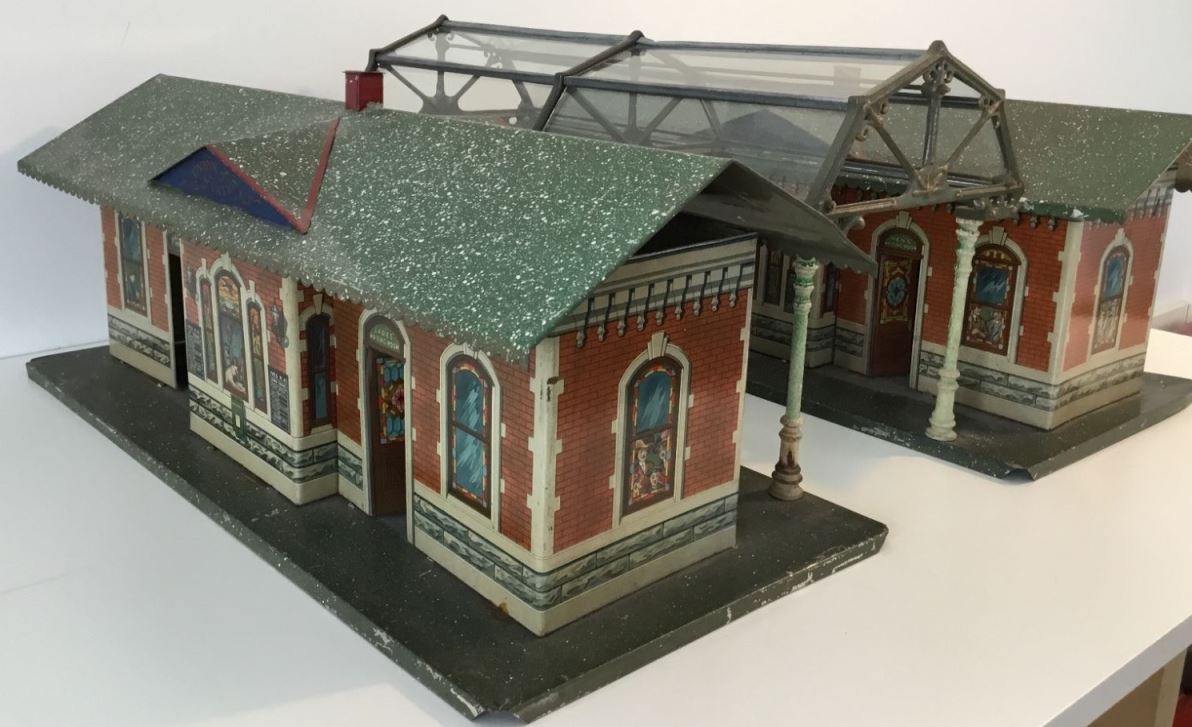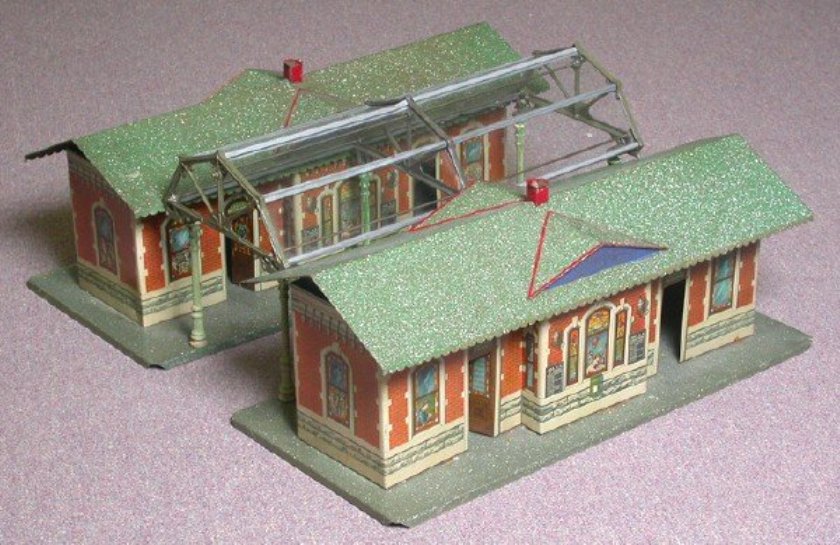 Hard to date exactly but this one is probably from early 1920s. Note the man in the window is facing right as opposed to below where he is facing left.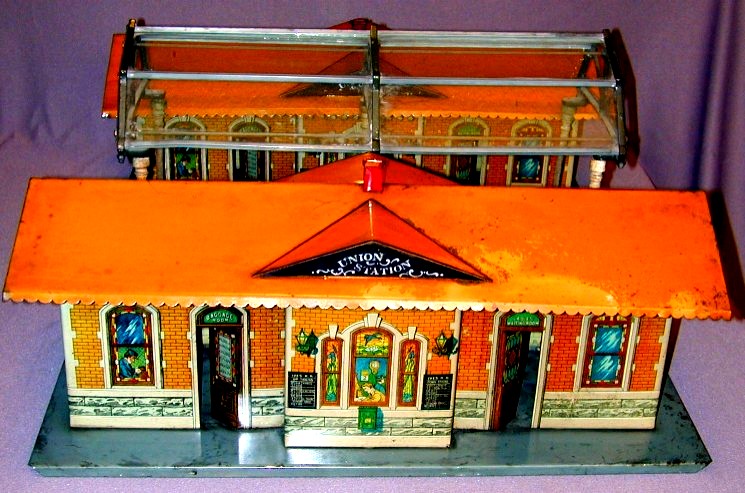 Circa 1920-1923 - Probably one of the last double dome stations IVES ever made. This one is very late as evident from it's orange roof and the litho in the front window where the station master is facing the wrong or at least the opposite direction he had been in earlier stations.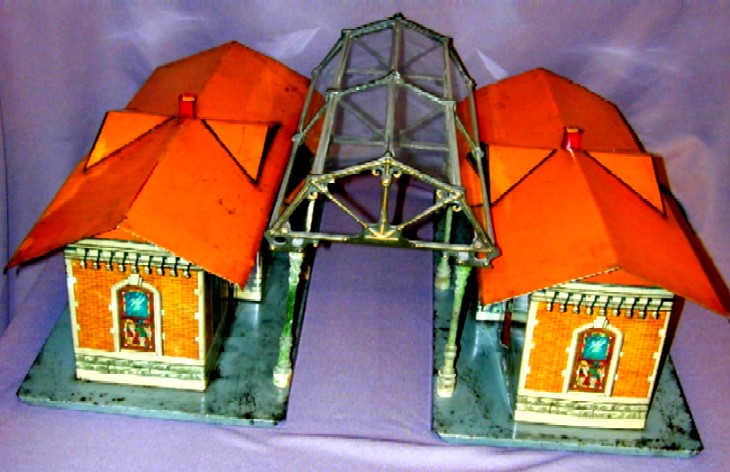 End view of same No. 123 double Dome station.