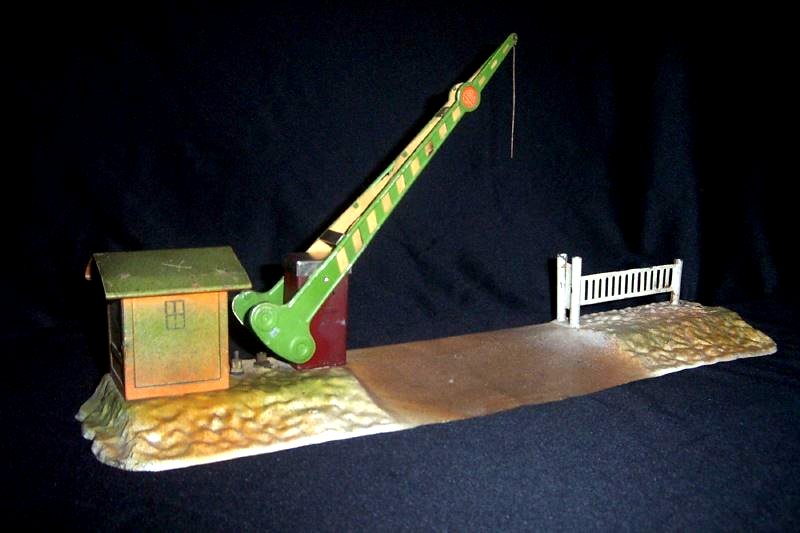 Circa 1928-1930 - We believe the variation of the 334 crossing gate above is early but there are conflicting opinions this one has the green/orange shack and the painted windows. The crossing arm is green. Below is a picture of the same crossing gate from the back.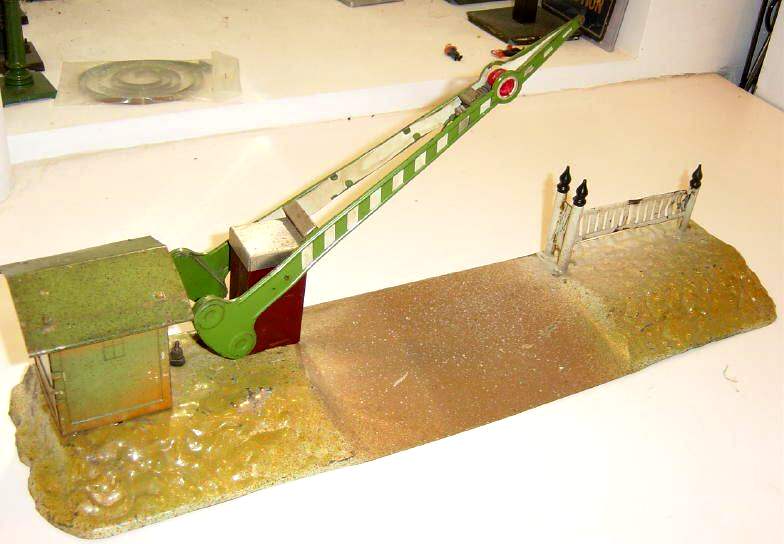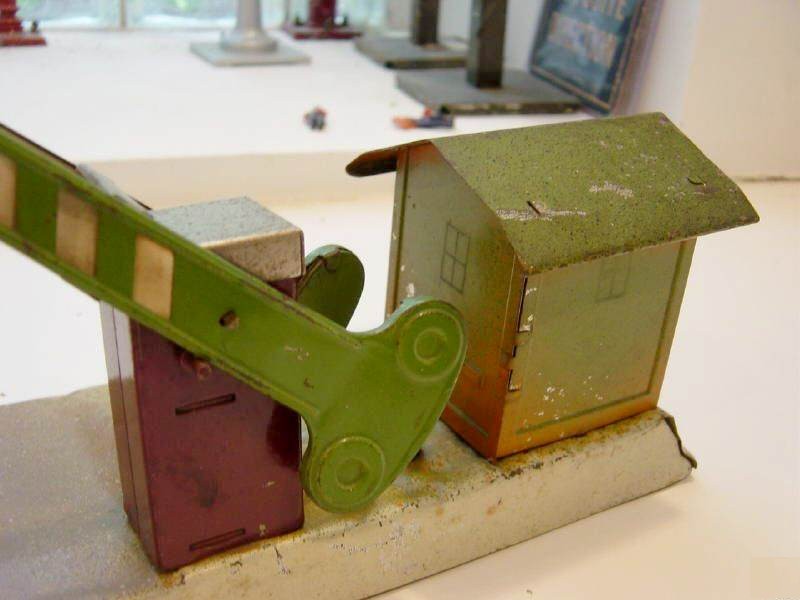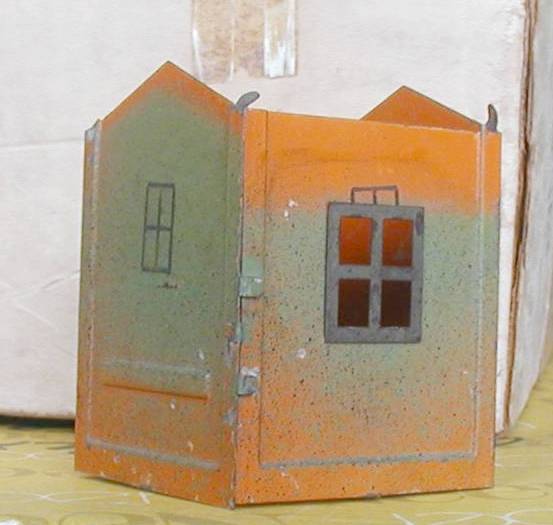 The Missing Link?? Appears to prove that the painted variation came first.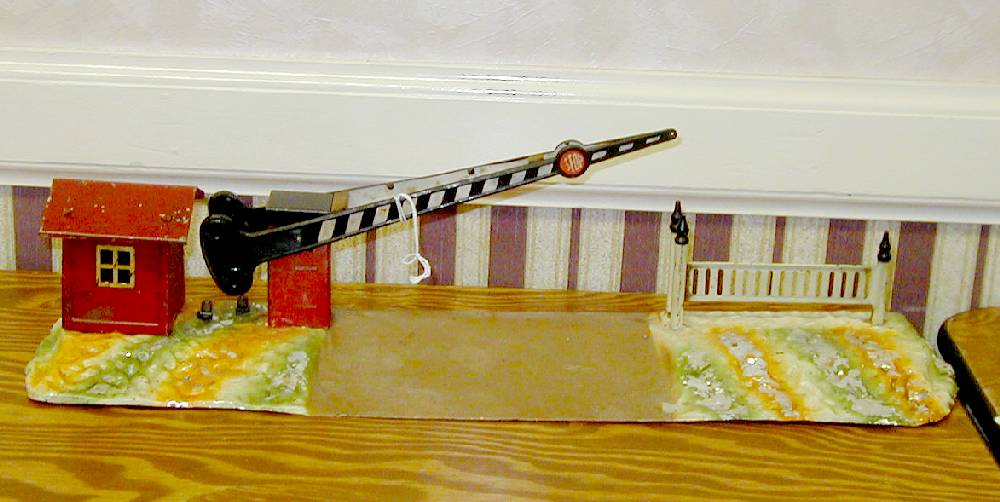 Circa 1929-1930 - We think this is the later variation as it is pictured this way in the 1930 catalog, it has a maroon shack with a 4 paned brass window. The example above has the black crossing gate the one below has the green crossing gate.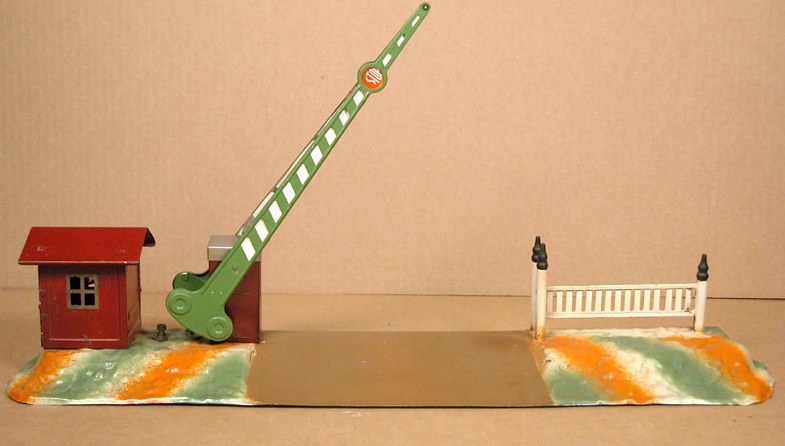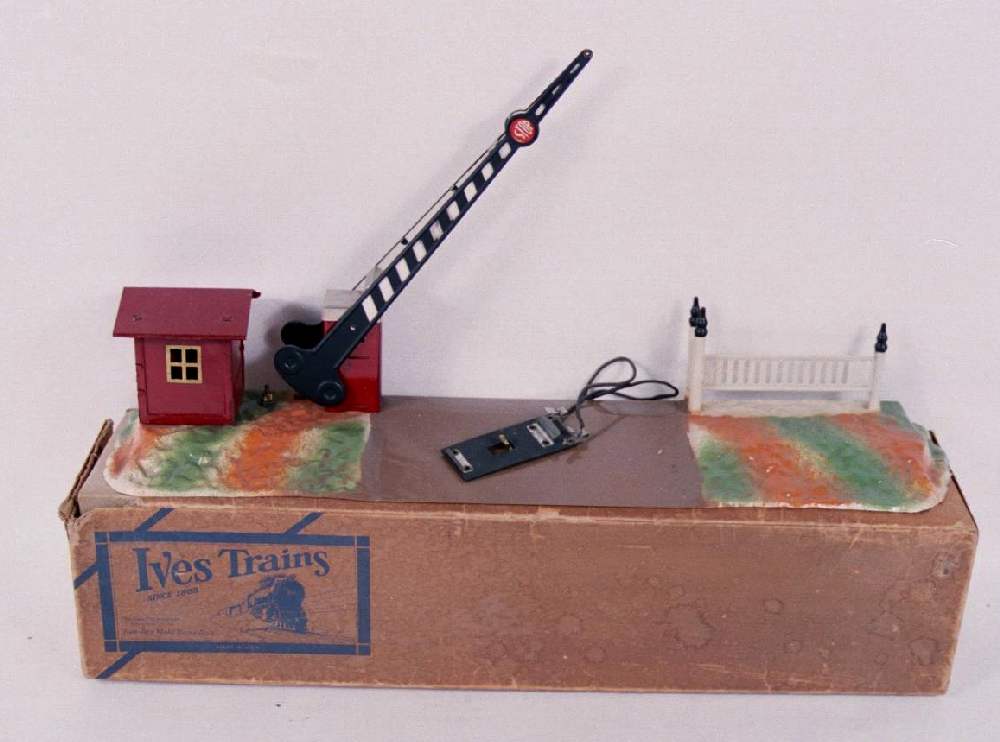 Here's one still in it's original box from 1929-30.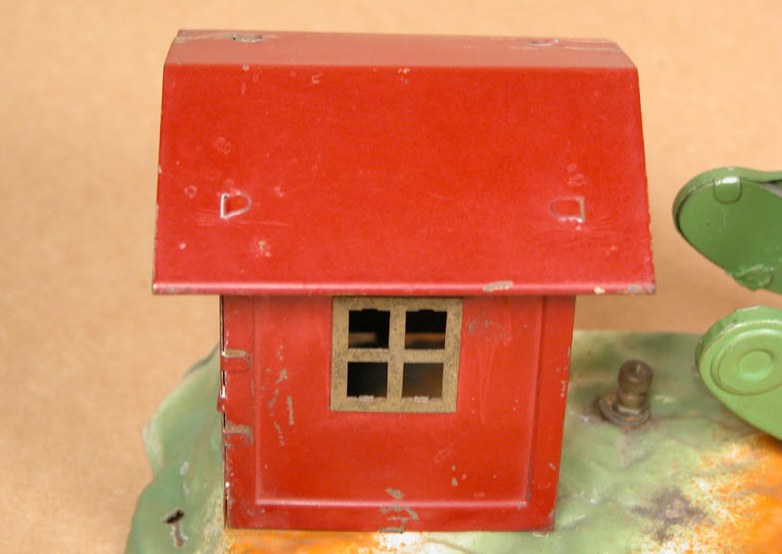 Close up of house with brass window frame.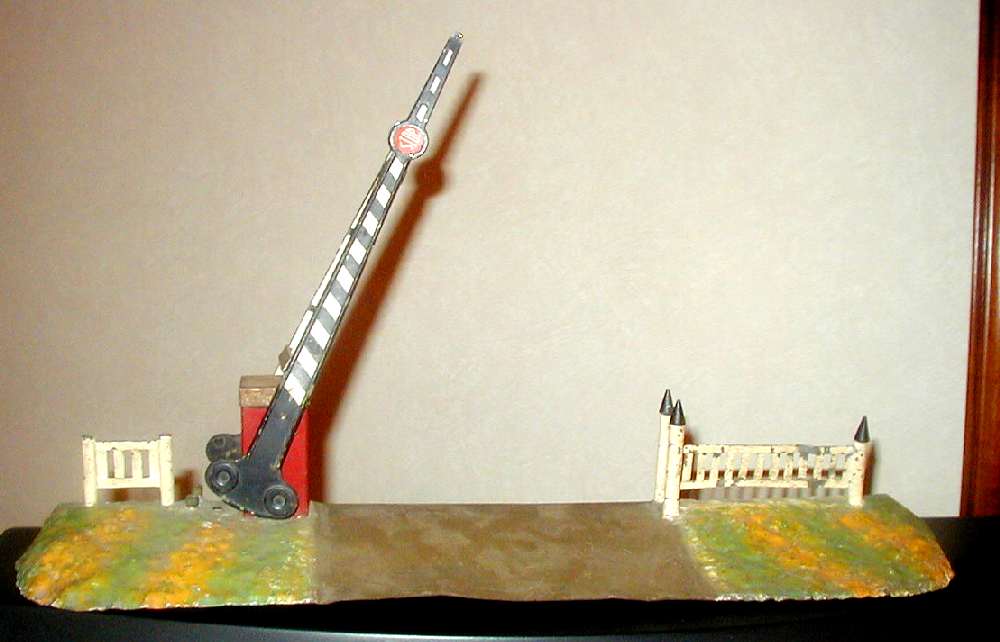 ?? - We don't know, may be an early prototype. This one has no house and never did. Also note differences in fence.