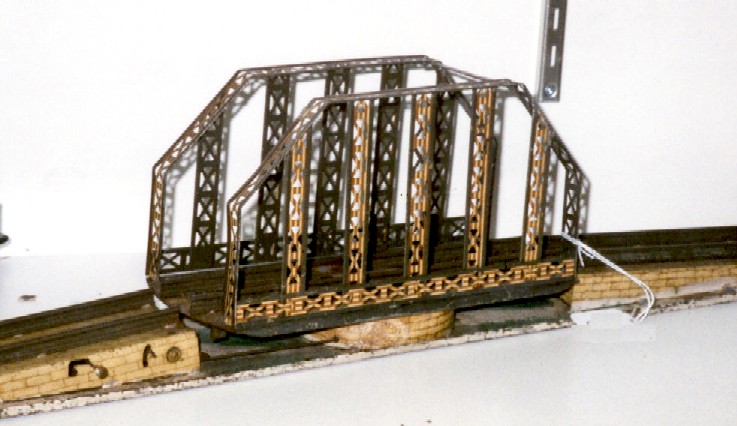 Only made for a few years and only a handful are known to have survived, but just to prove that no matter how rare a piece is there can be variations. The example above has a round base on which it swivels. The one below has a square base to swivel on. Also note the the swing bridges only have 5 girders across, while the standard 98 bridge from that period had 6 girders across.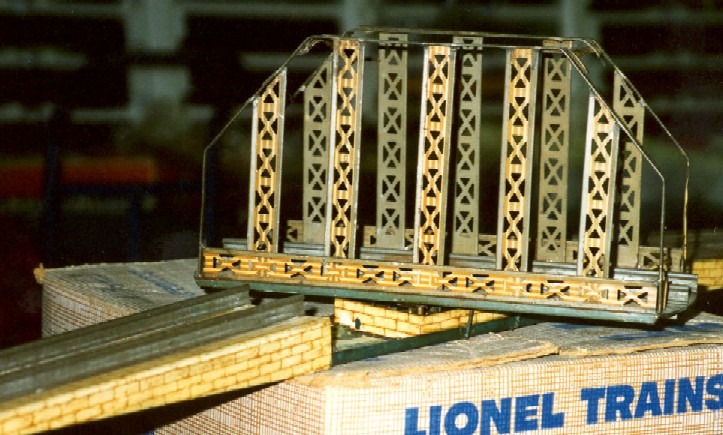 View from the top showing simulated water.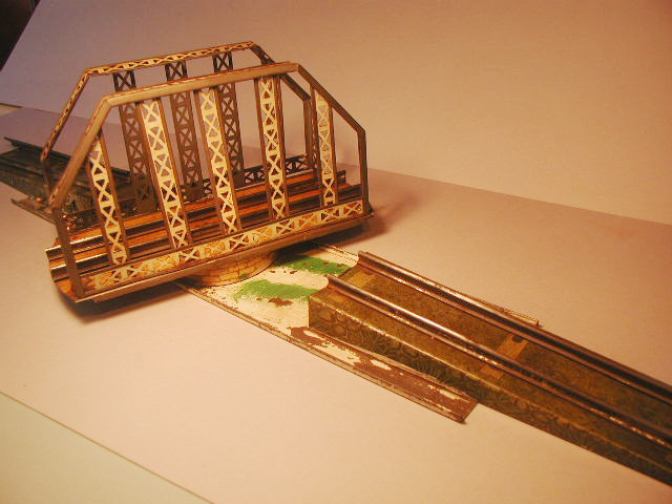 The No. 97 'Lift Bridge' was listed in the Ives catalog right up until 1913, although it was never pictured after 1910. The example above would probably be from the 1910 to 1912 era, The girders on this bridge are painted cream on the outside and gray on the inside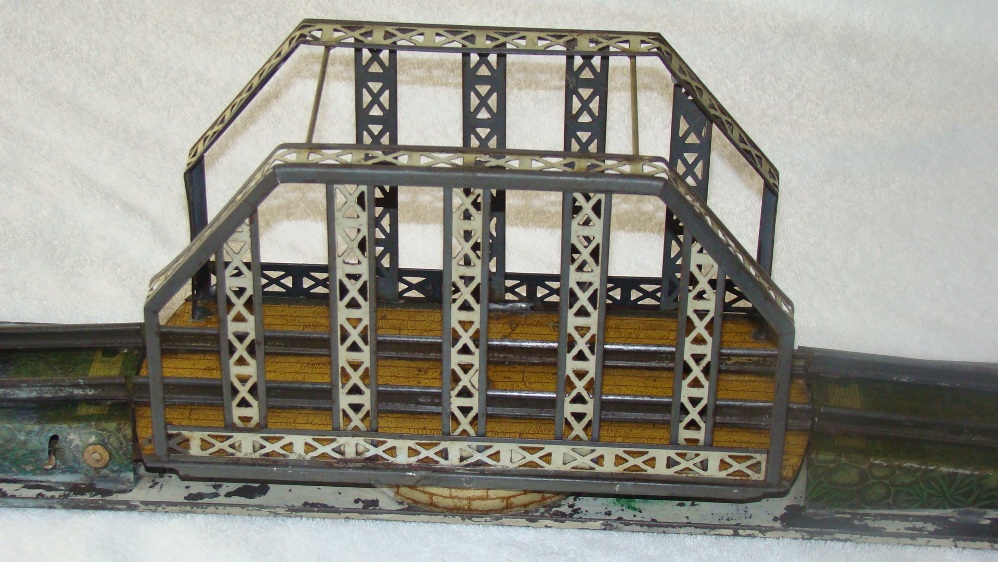 The base on this late bridge is wood grained litho and has the lake effect underneath.