The early 90 - 91 - 92 bridges were originally called "Rustic" bridges and came with paper machie mountains as backdrops. These mountains were fairly fragile and often broke off or disintegrated over years and are difficult to find today. These bridges were only made for 0 gauge track, although they came in three different lengths. The No 90 was just the two approaches, the No. 91 had a single center section and was 31 inches long, No. 92 had two center sections and was 42 inches long. The same numbering system applied as with other bridges; a No. 90-3 was for electric track. A No. 91 had one center section and was for mechanical track. Remember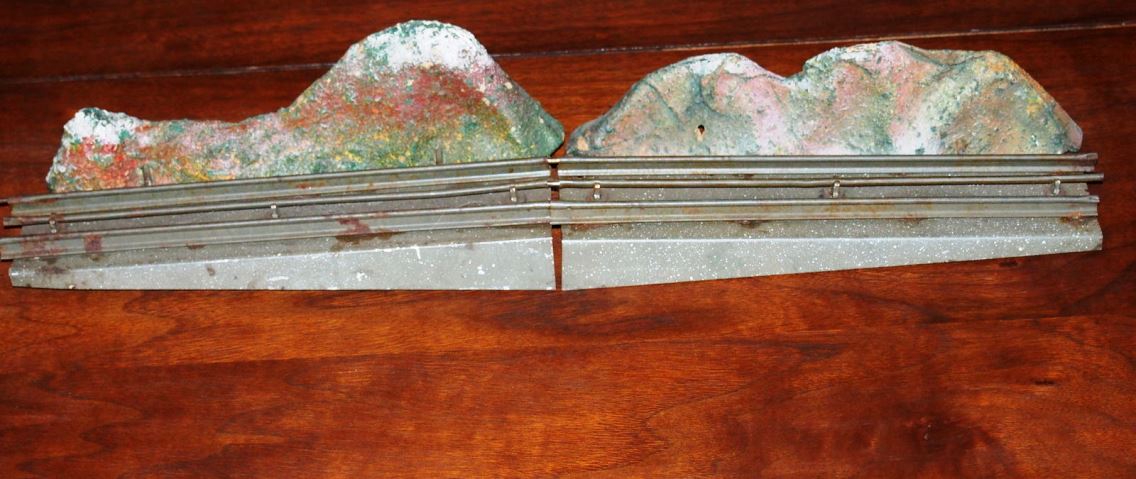 Circa 1912-1919 - A No. 90-3 Rustic bridge with just two approached and mountains attached.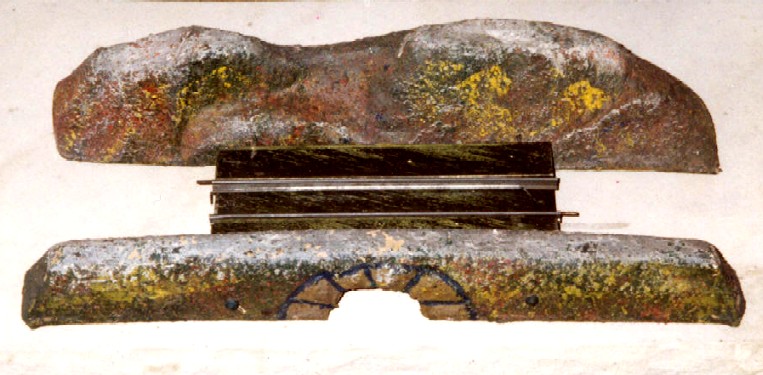 Circa 1912-1919 - The center section only for a No. 91 Rustic bridge. Electric above - clockwork below.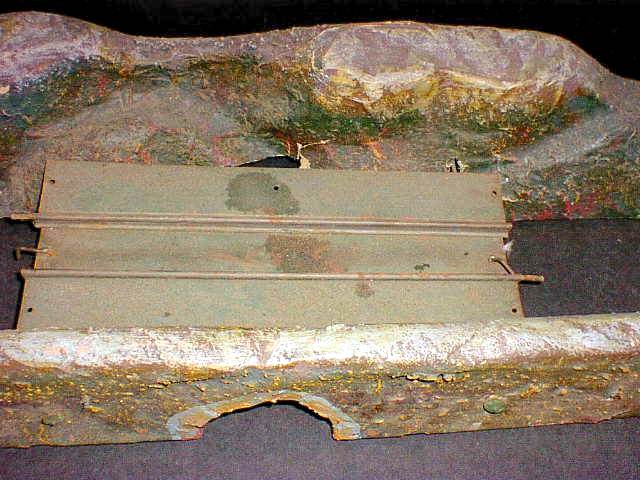 No. 91 Bridge complete - this is the windup version see top-down view below.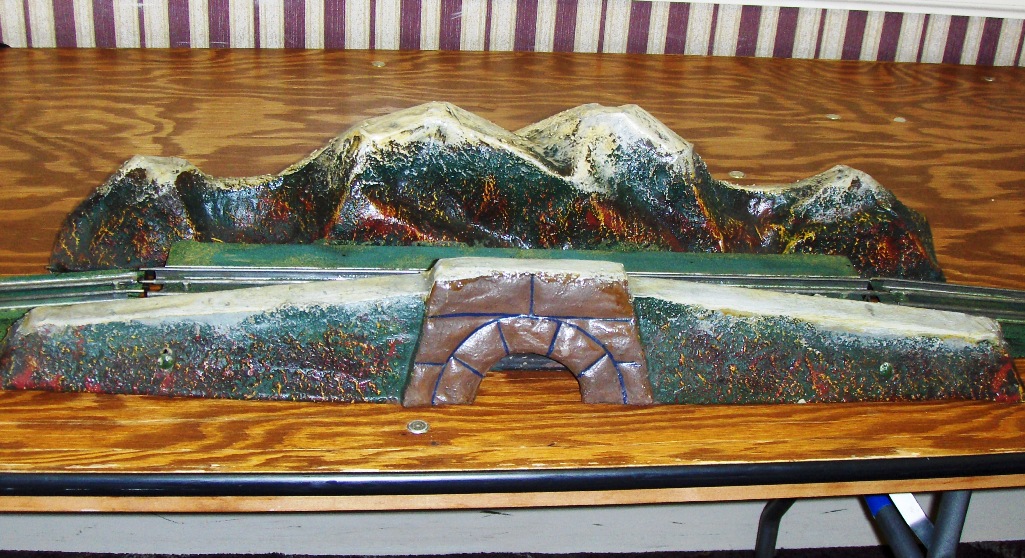 The largest of the rustic bridges was No. 92 above - 42 inches long.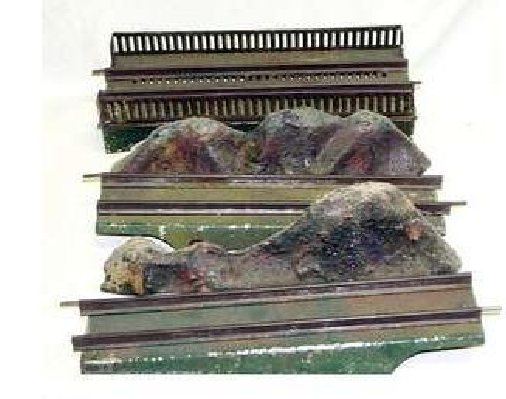 Unusual One gauge clockwork Rustic Bridge. The center section is actually not part of this bridge, but that's the way the picture was sent to us.

Circa 1923-1930 - No. 92 Bridge, double-arch with viaduct and electric track, this one is missing the signal. The example below is a 92-3, same bridge in Wide Gauge.