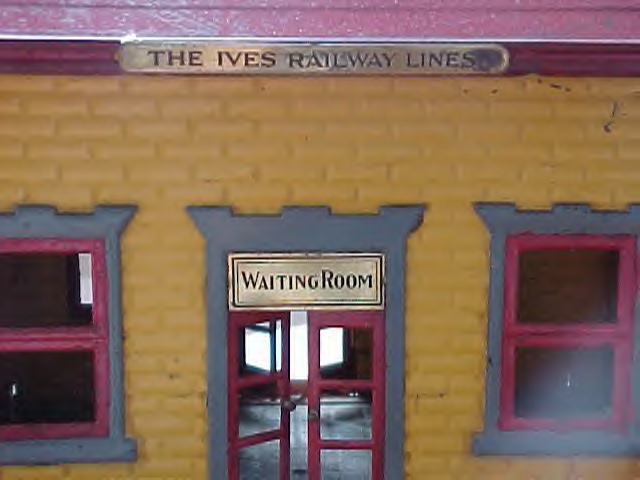 Circa 1930 - This is actually a Lionel 122 station, but the colors on this one are yellow (mustard) with red roof. This station is also known to come in white and red.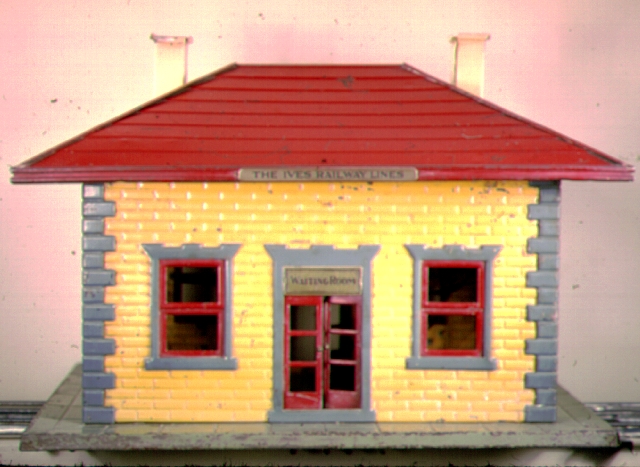 Variation above has white chimneys, one below has red chimneys.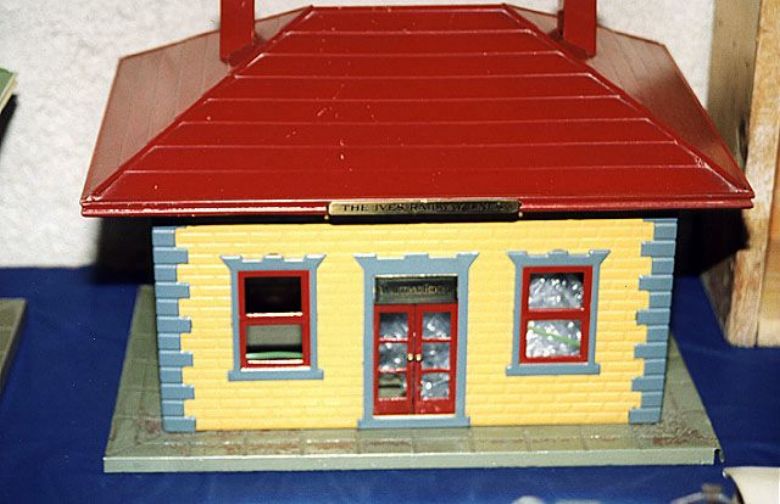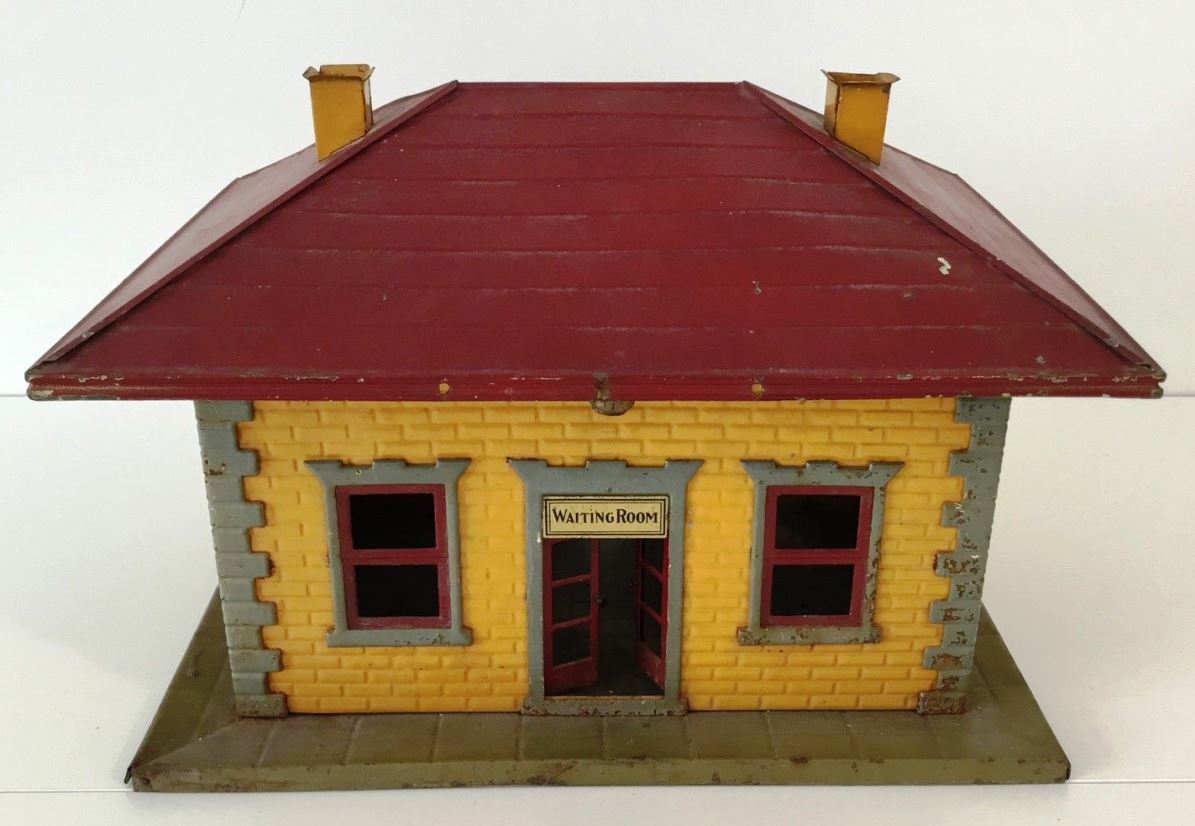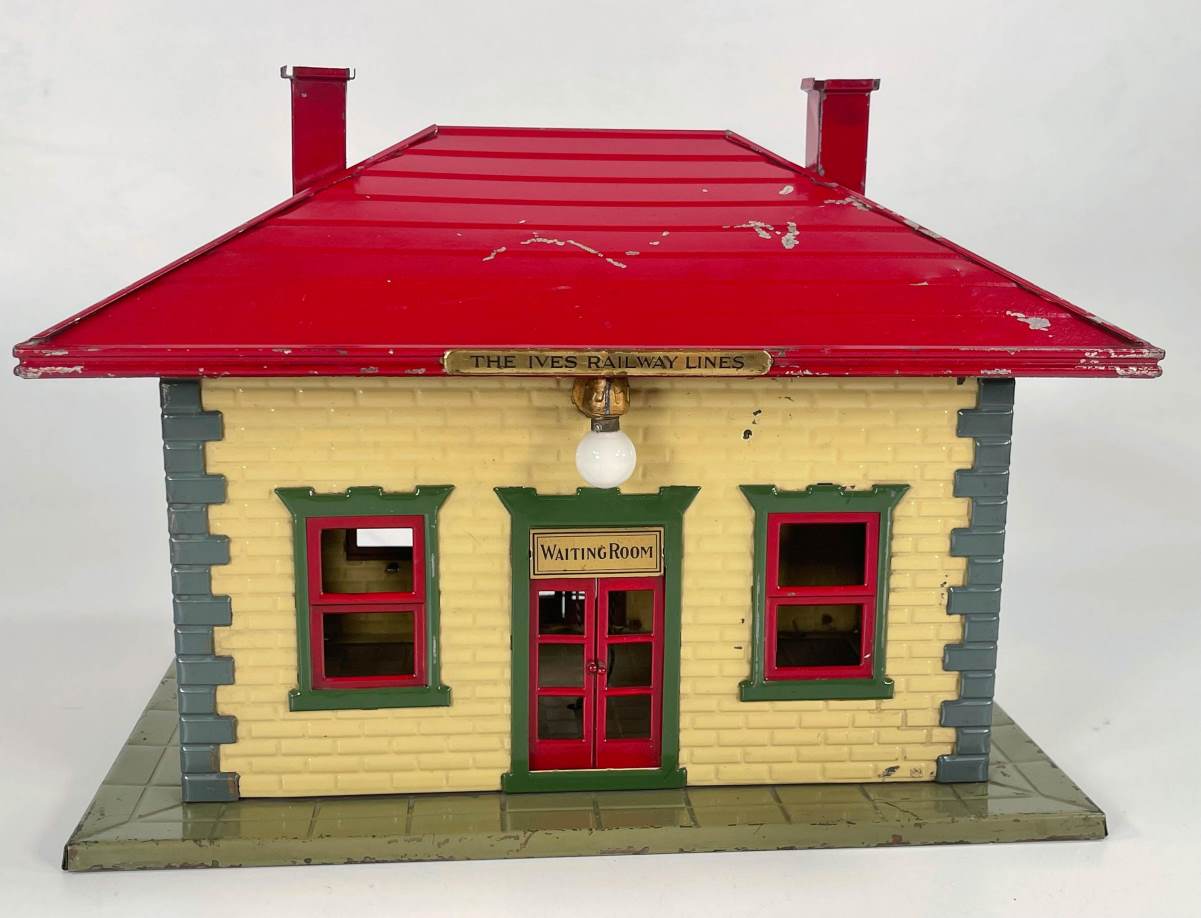 White or cream variation.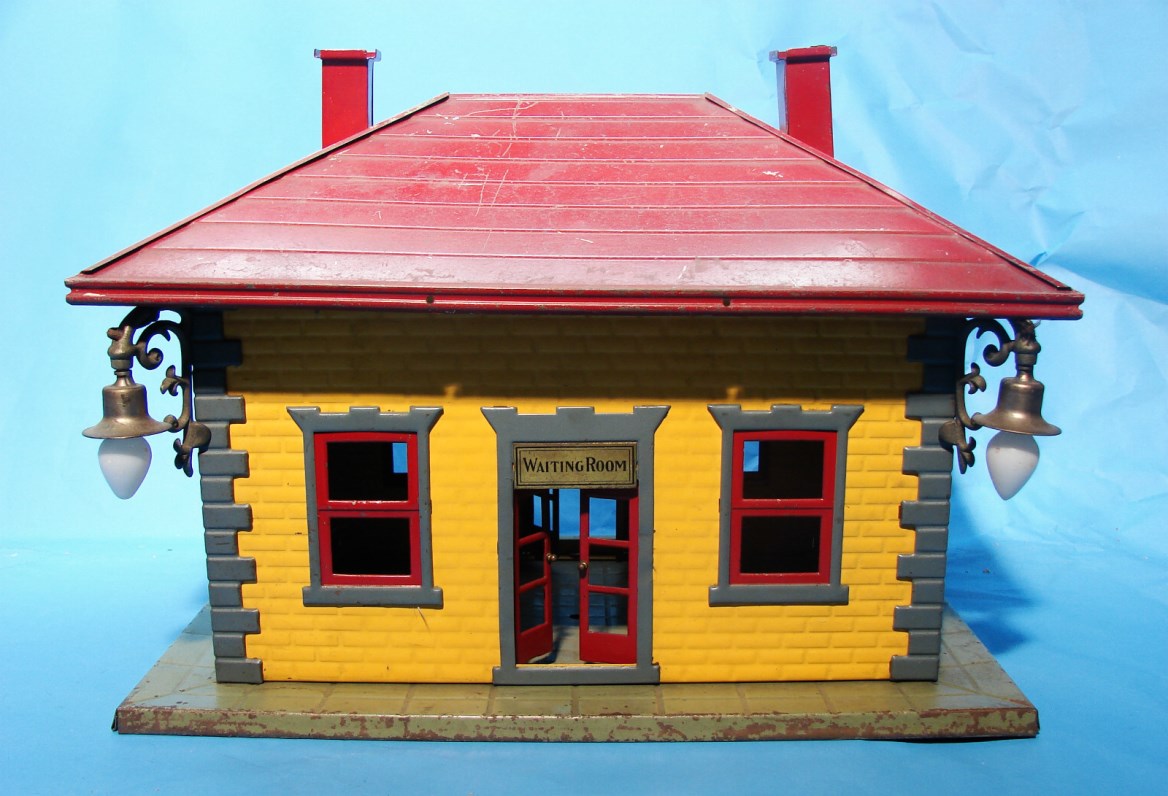 No 230 - 3 with the light fixtures on each side. Note the No. 230-3x station below, it came with a No. 228 platform (Late 117). To the best of our knowledge these 230 station / 228 platform combinations weren't actually attached like the earlier glass domes, but came as separate pieces. Also of interest in the picture below is that it has a single light attached to the roof support.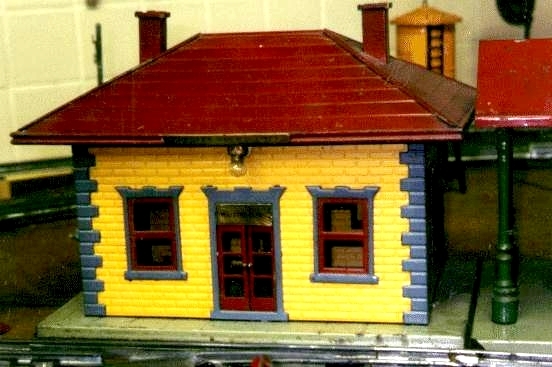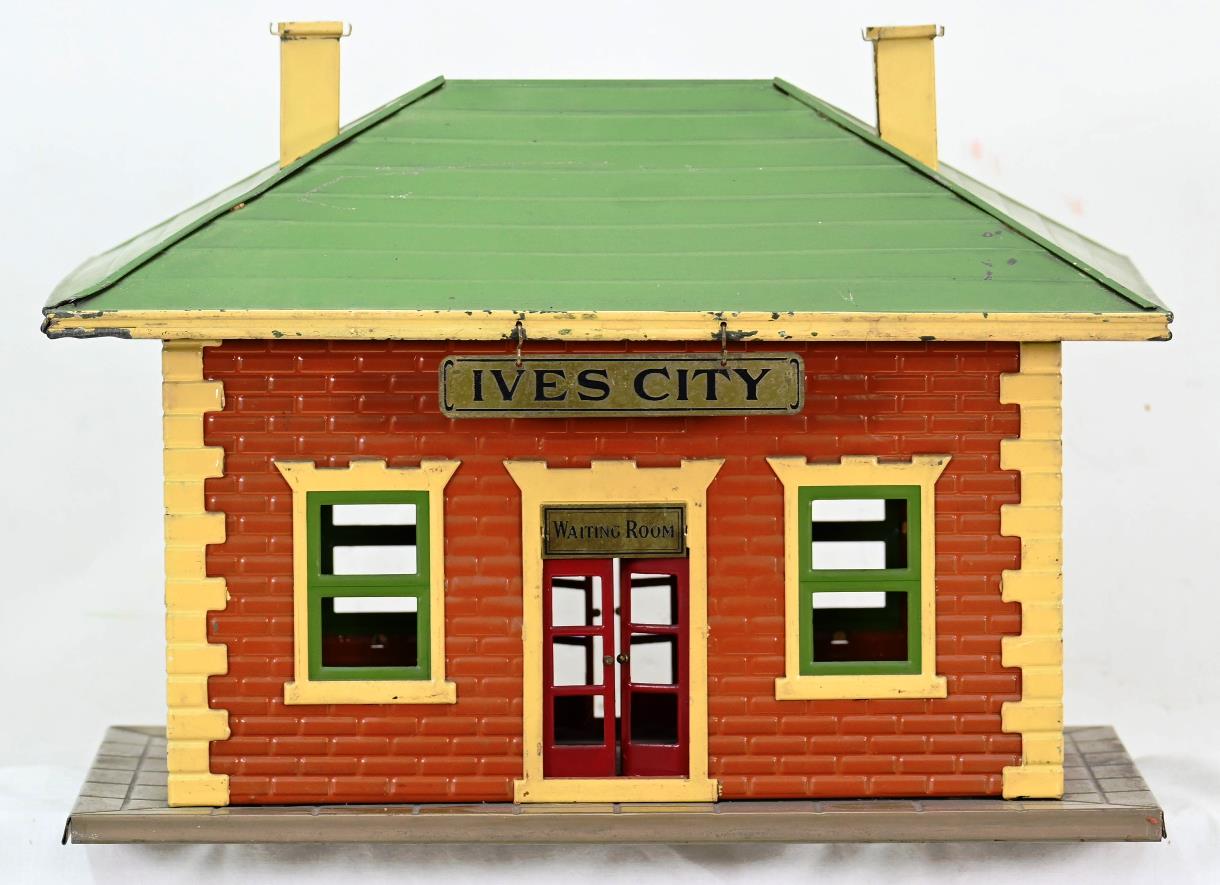 In 1931 and 1932 this station was cataloged as a No. 1874 with the two outside lights. It was also cataloged as a No. 1873 without the outside lights