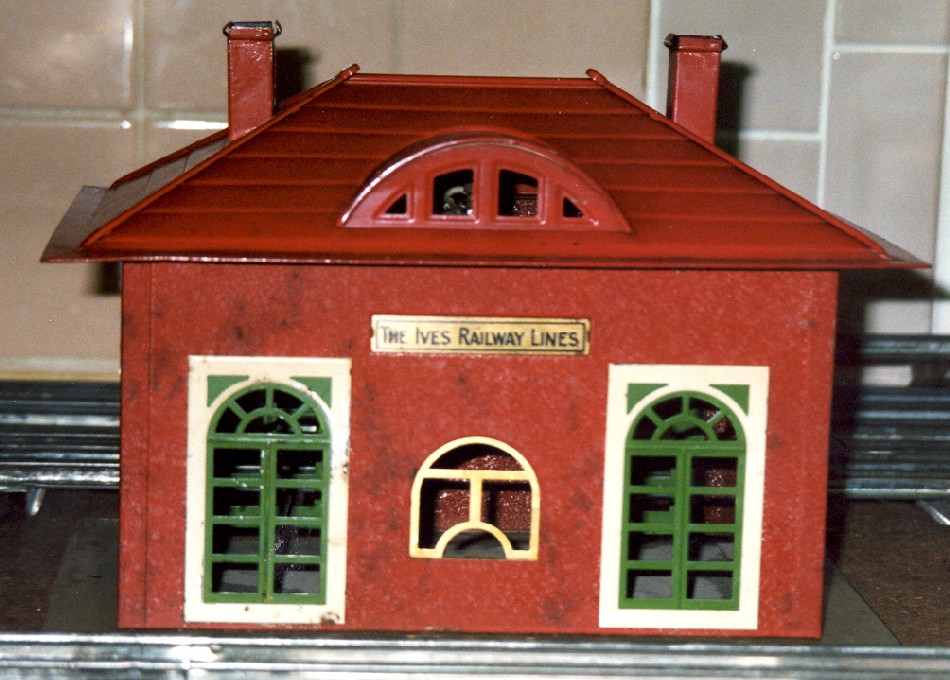 Circa 1929-1930 - Same as Lionel No. 126, except for the plates and the distinctive color. This station came in crackle red (above) and peach with a red roof.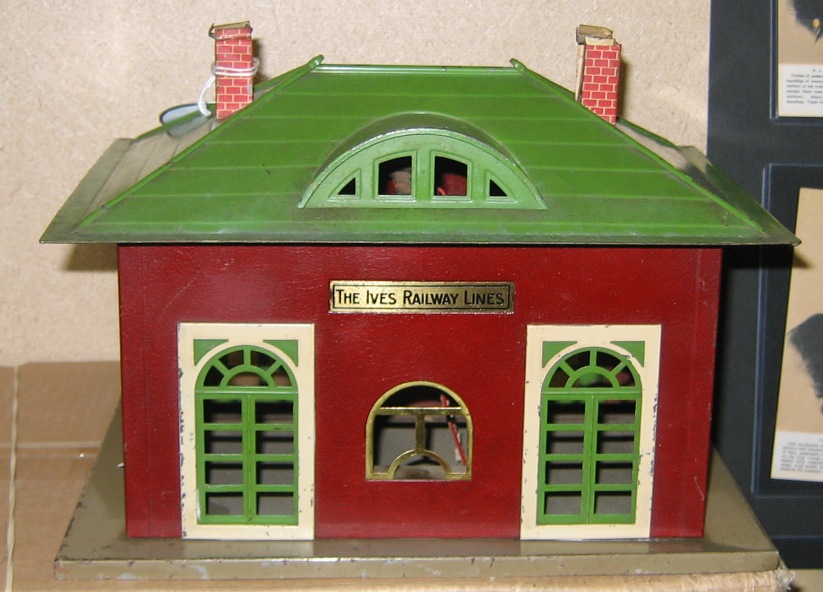 Circa 1931-1932 - this one is a No. 1871 as it has the white Irvington label on the bottom, note also that this one has the litho chimneys while the top one has painted chimneys. Although the catalog showed this station with a brass plate reading IVES TOWN, we've never seen any that had plates any different than the one above.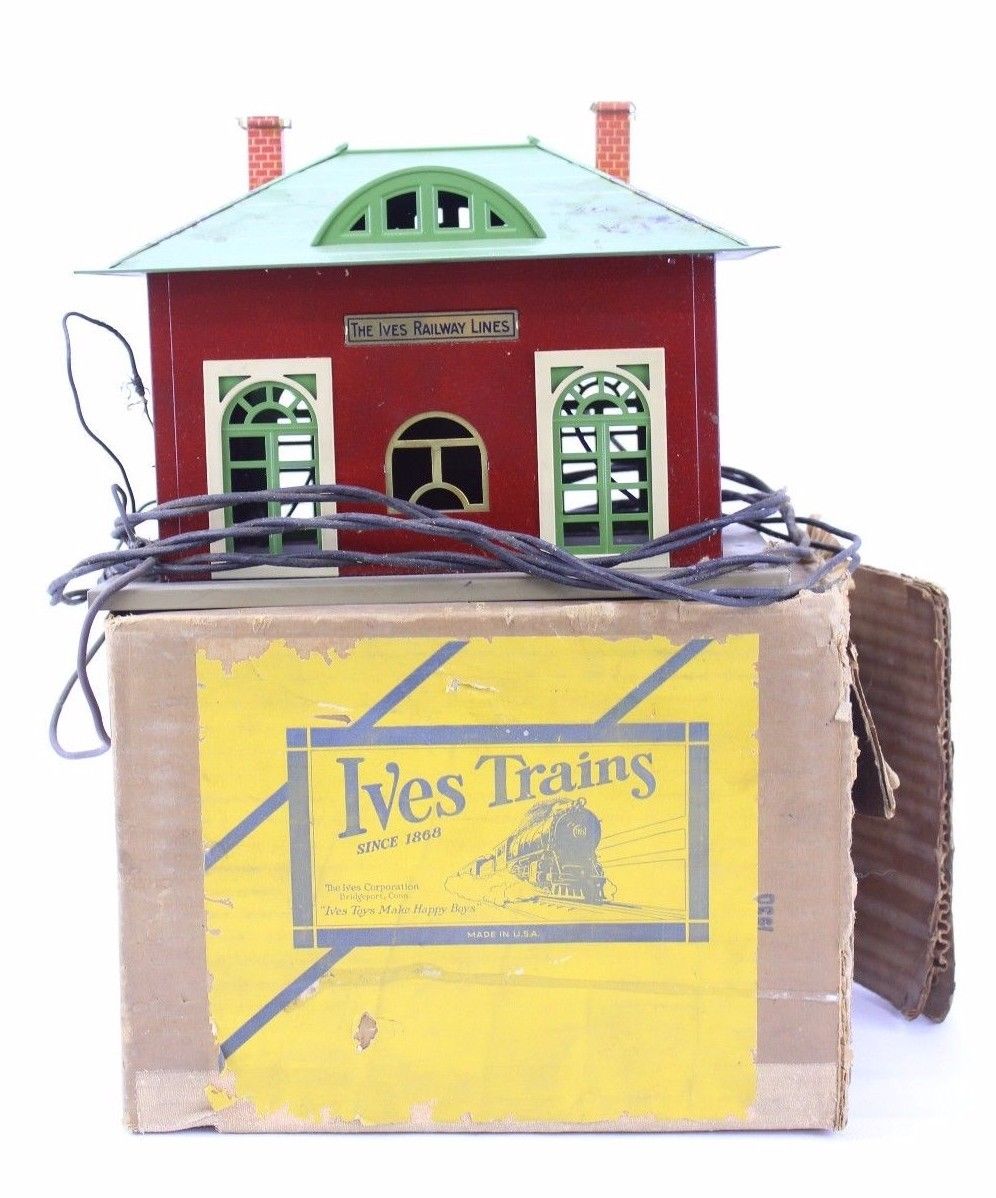 This has the litho Chimneys but it came in it's original box which is marked 226.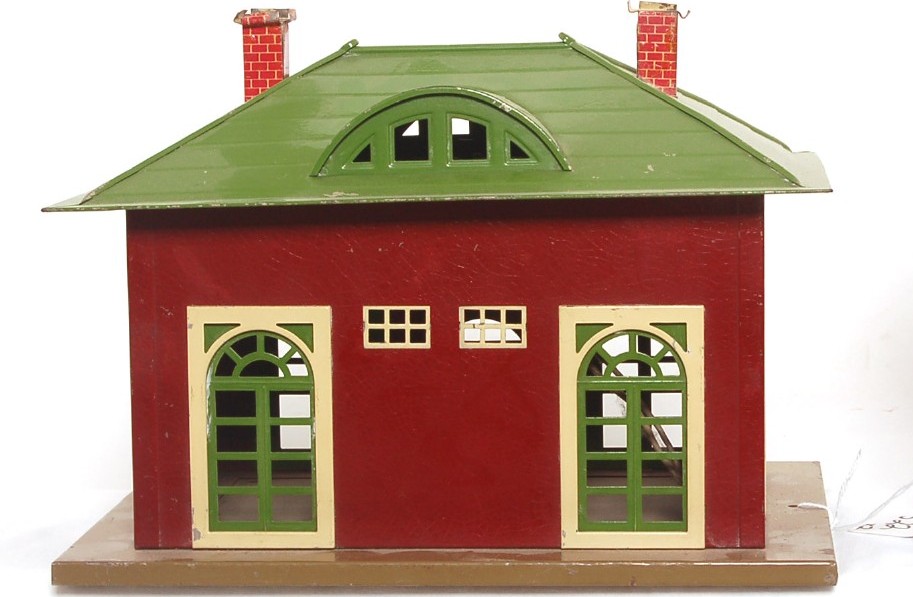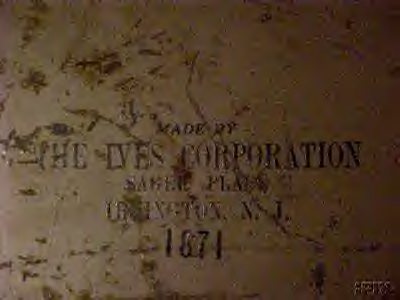 1871 looks the same except for Bottom of base (above). Below is a side view of late station.