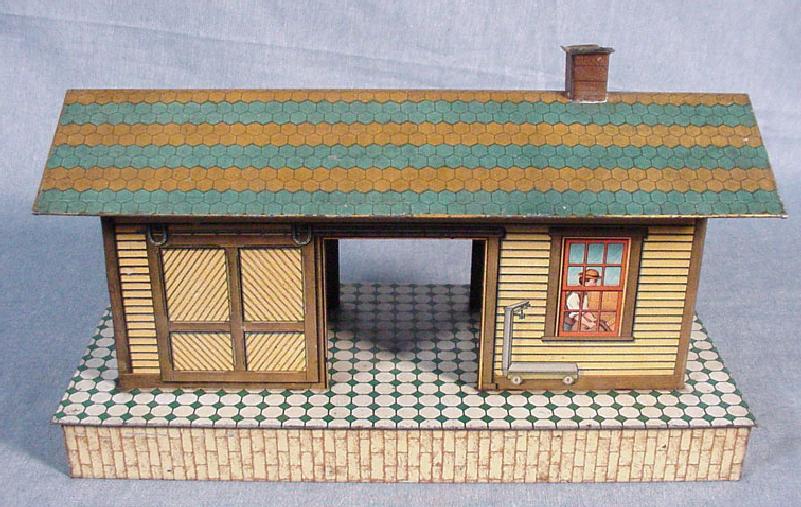 Circa 1910-1913 - New lithography used on body starting in 1910. The roof always came with the double hexagon striped litho. The raised base had a yellow brick litho with green diamonds on the surface.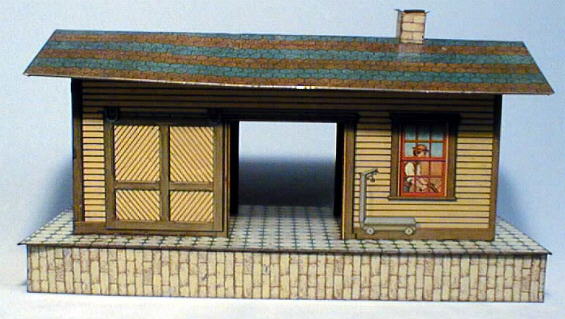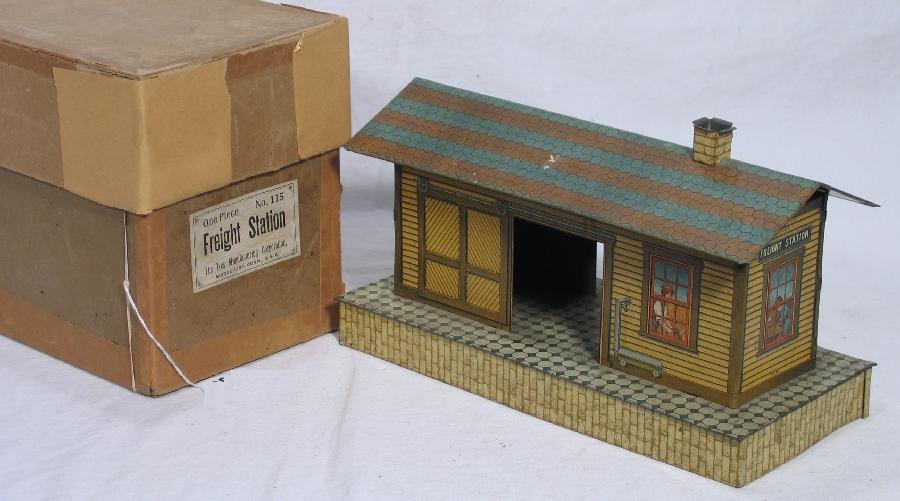 Same station as above in it's original box.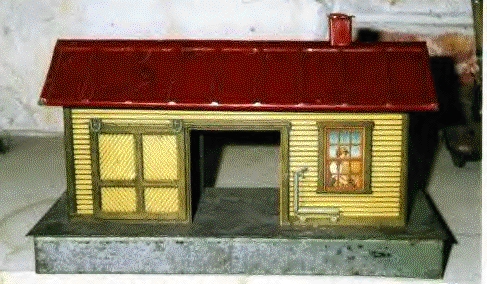 Circa 1914-1920 - This station may have a latter roof which is painted red here and embossed. The base is the raised (2 piece) type like the examples above but is painted instead of lithographed. Note that the example below has the same roof with the more commonly seen one piece base.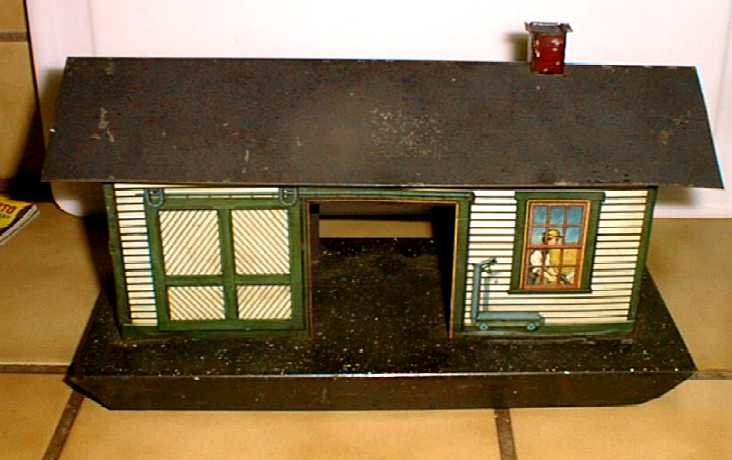 Circa 1920-1925 - The roof on this one is painted dark green, while the base is green with white speckles. The example below has a brown base. These late No. 115 stations can be found with numerous paint variations, although usually ones with red roofs are later.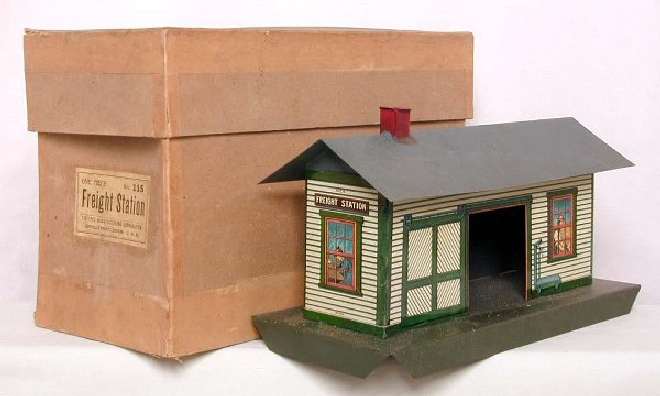 Circa 1916-22 - with original box.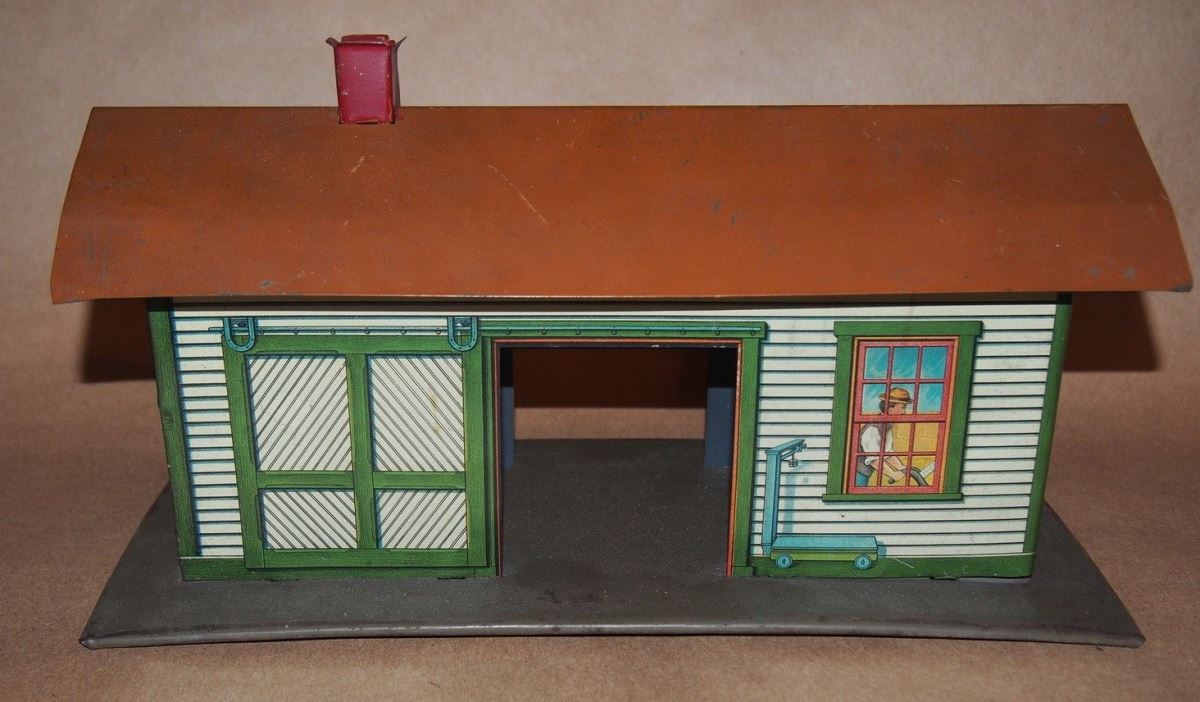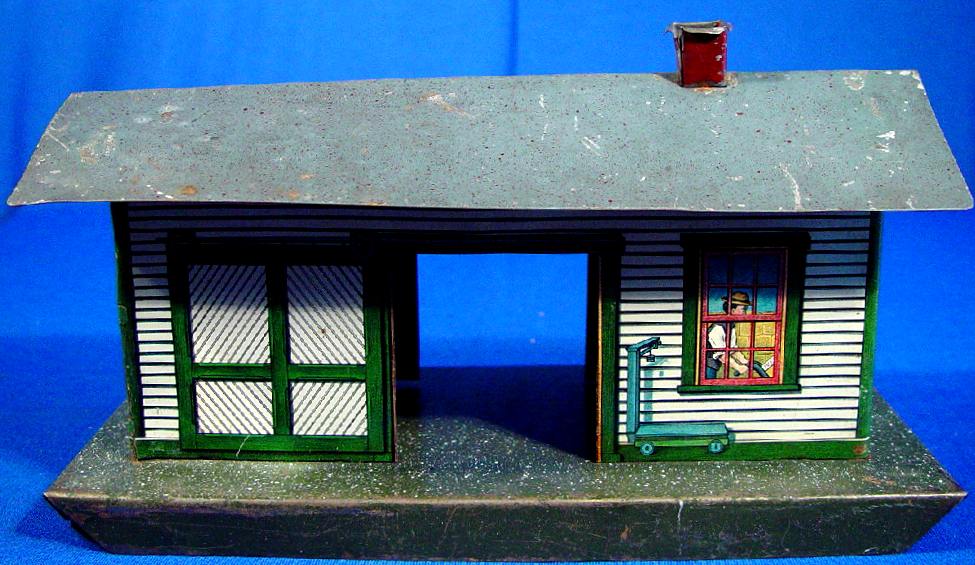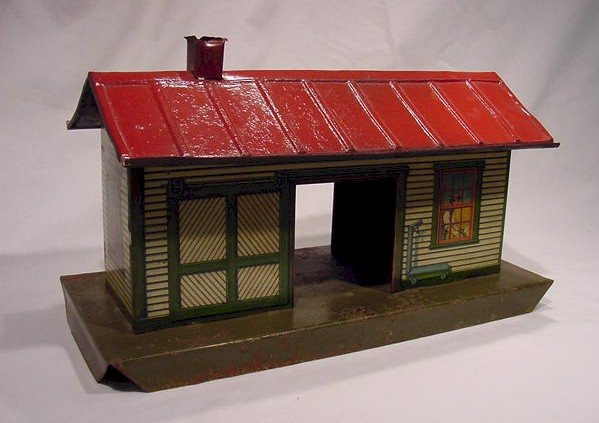 Circa 1925-28 - Red roof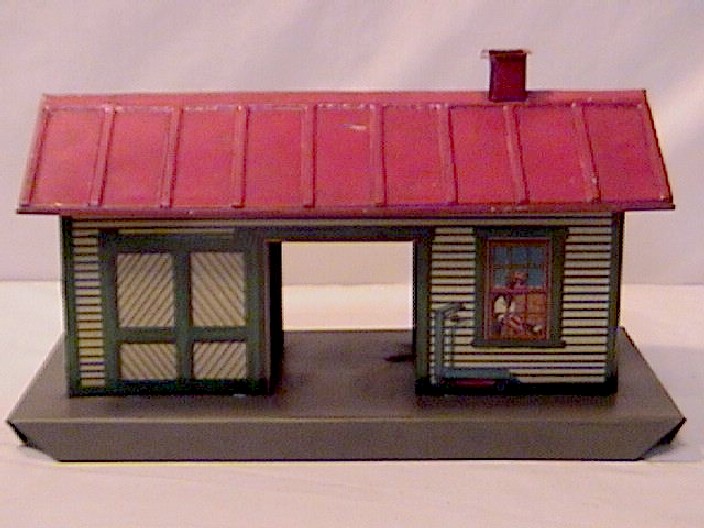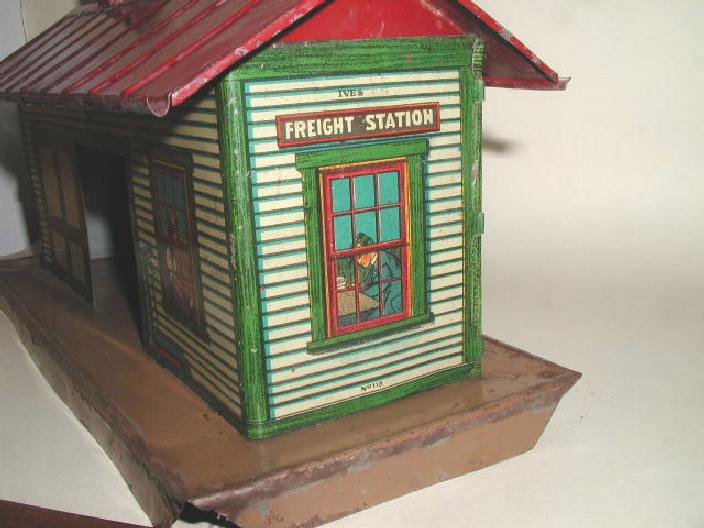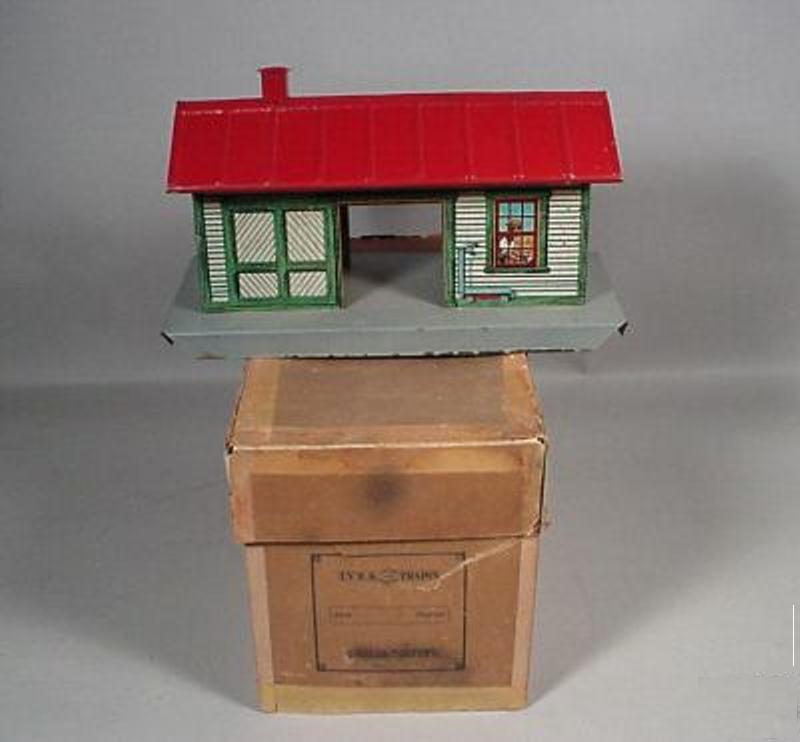 Late station in late box.