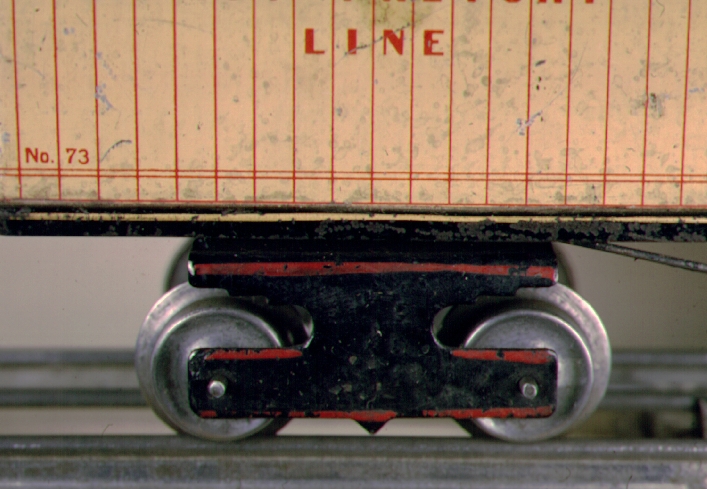 Circa 1904-1914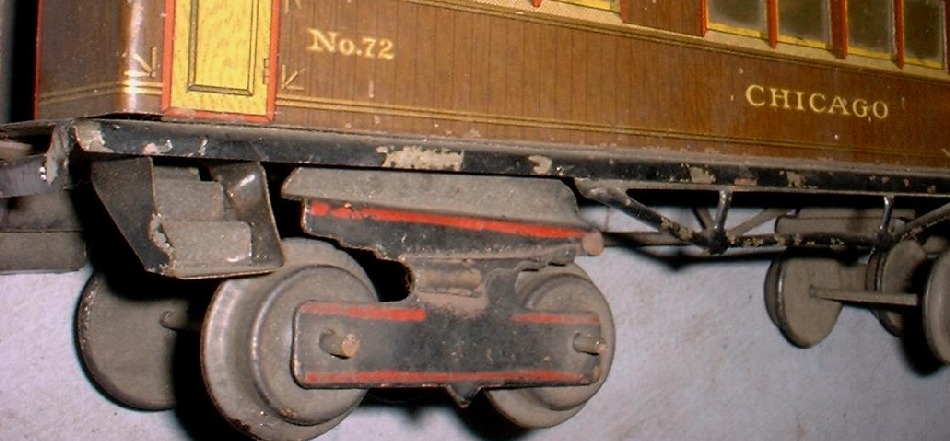 Close up of truck and frame from Chicago car Circa 1913-14.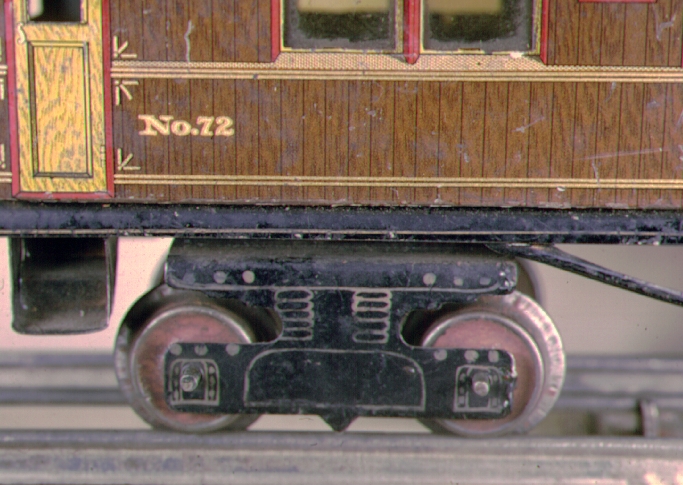 Circa 1915 -1916 - Gold litho springs, rivets and journals - unusual but both the 1915 and 1916 catalogs show this truck with the 70 series passenger cars. We believe it was done to make them match the later trucks (see below) that were used on the No. 40 tenders when these cars came with an 1129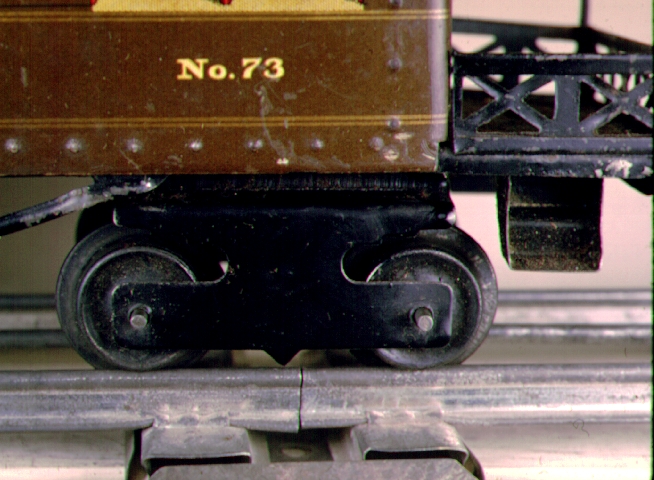 Circa 1915-1920 - plain black truck.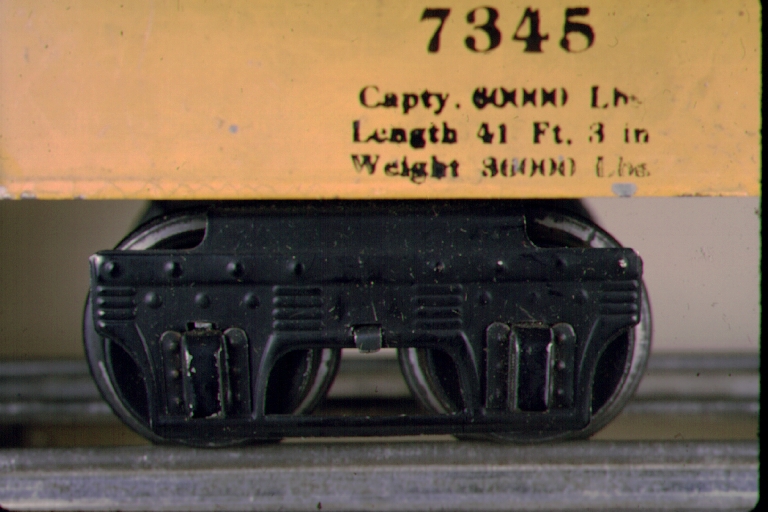 Circa 1915-1920 - also found on tenders