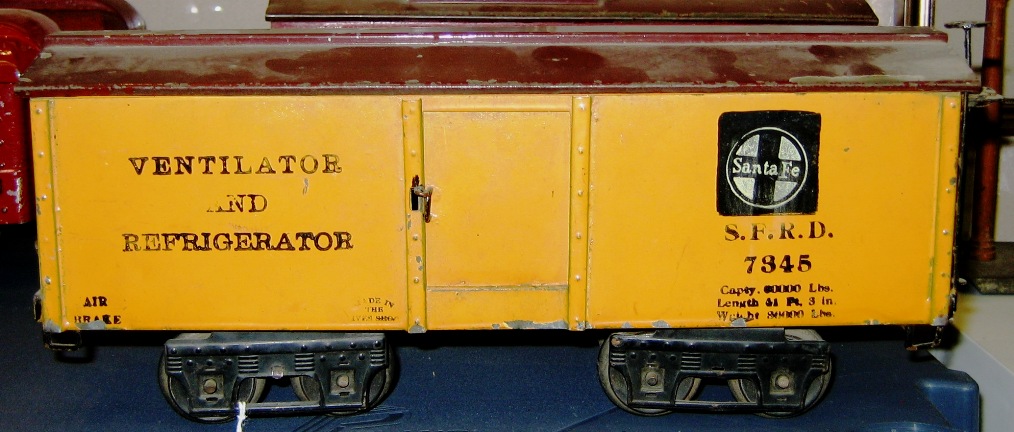 Circa 1915-20 - Yellow with brown roof. The example below is missing the brake wheel, but shows the color better. Also note the difference in the trucks.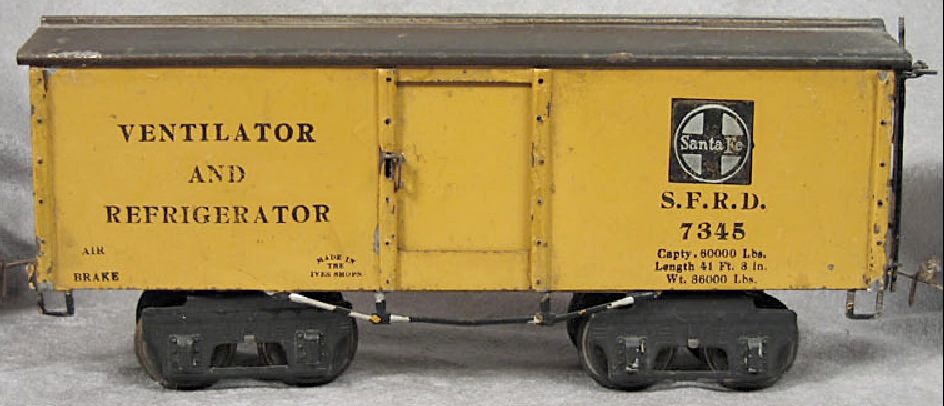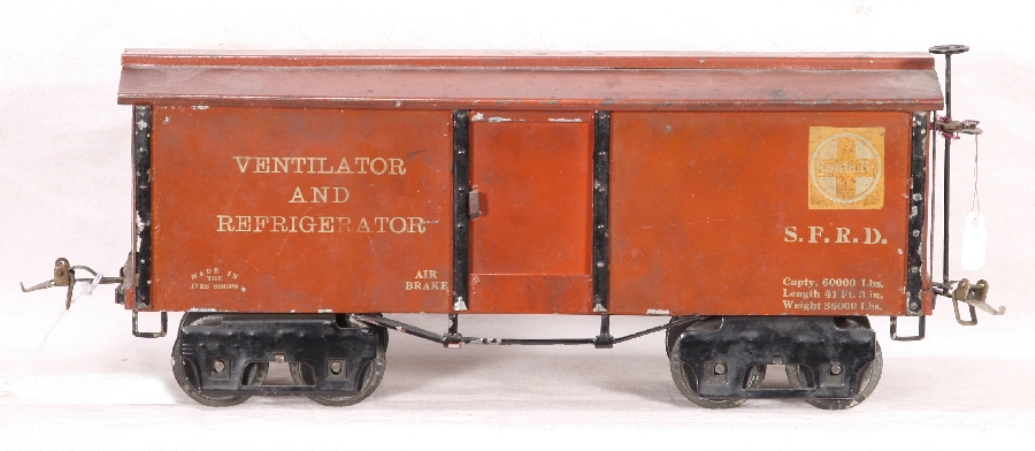 The example above has 1 gauge trucks, but may have been put together after the start of Wide gauge in 1921, the color is similar to the first wide gauge box cars and it doesn't have the number which was removed on the wide gauge version.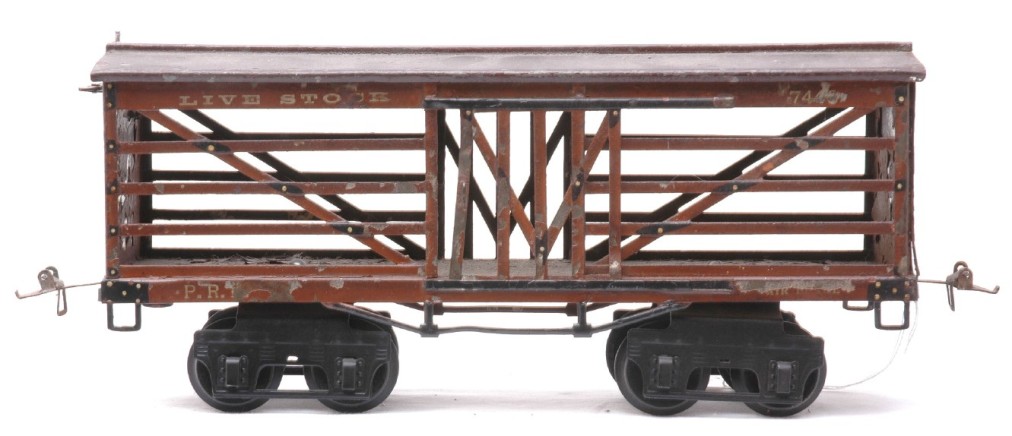 Circa 1917-20 - Brown body with embossed rivets.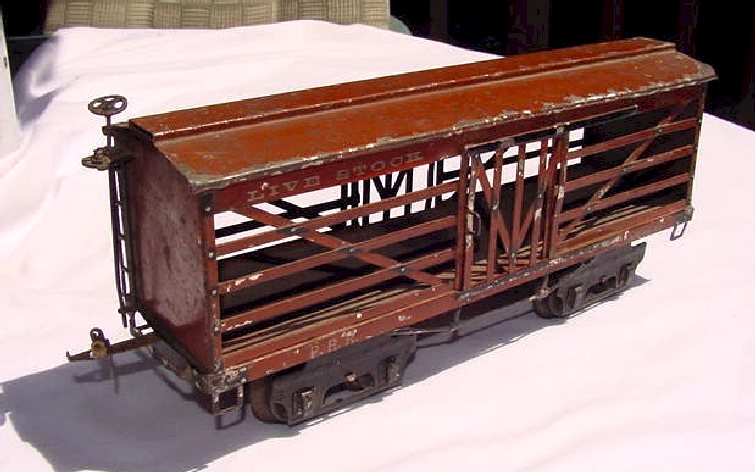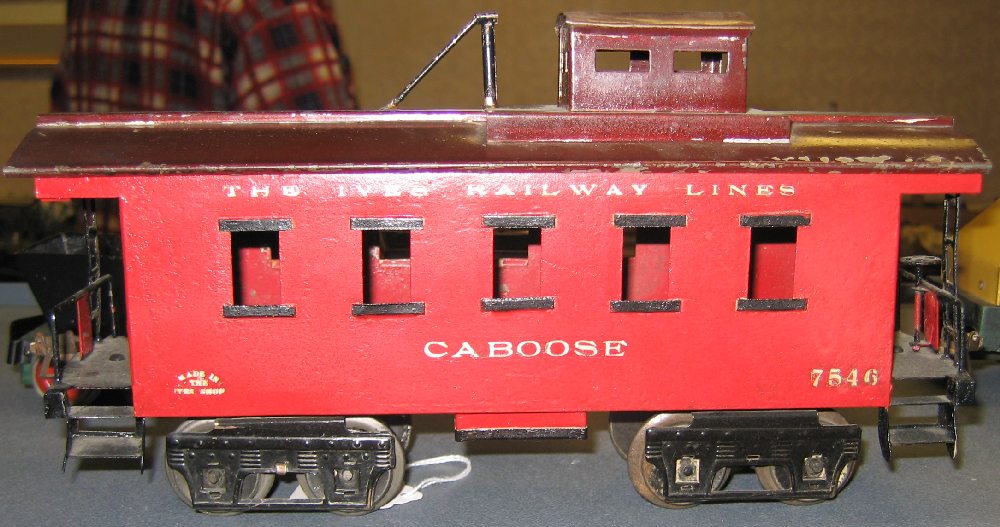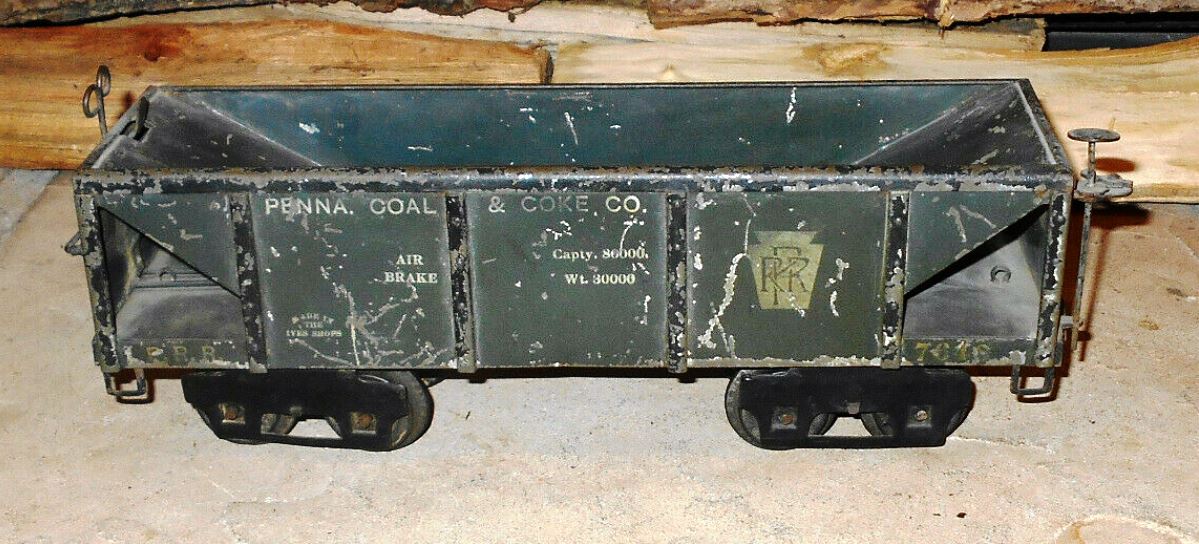 The hopper shown above appears to be later than the one below which still has the early style trucks.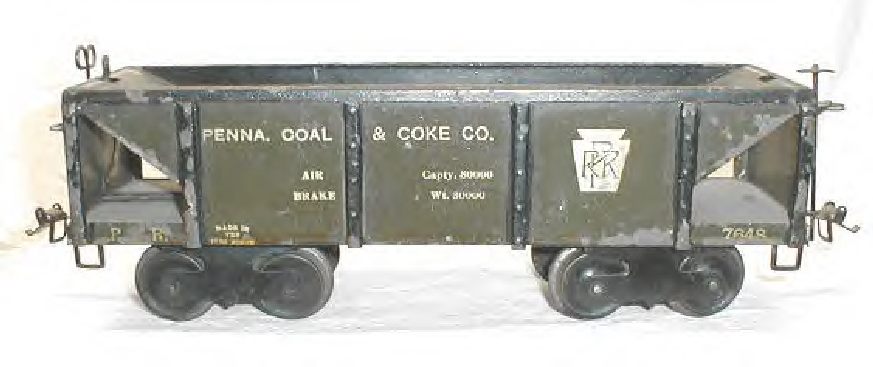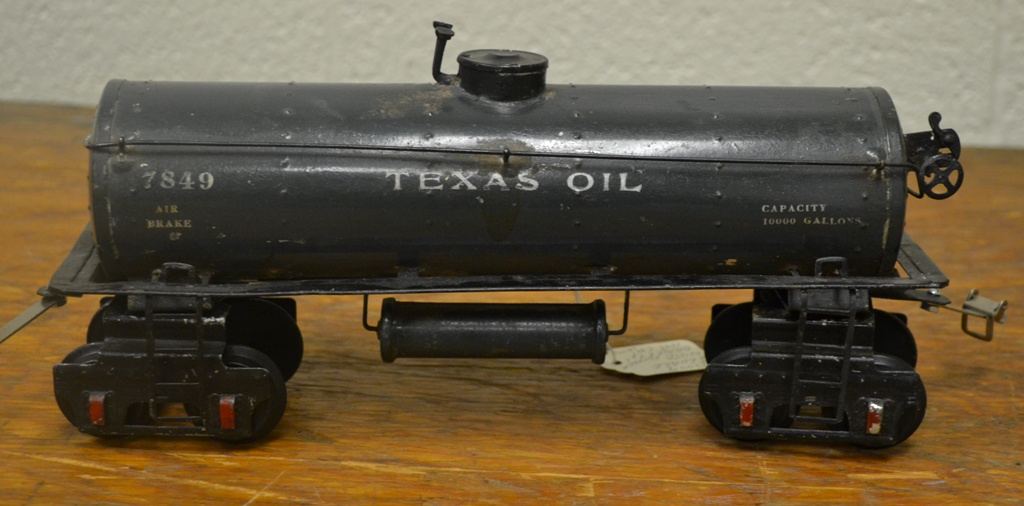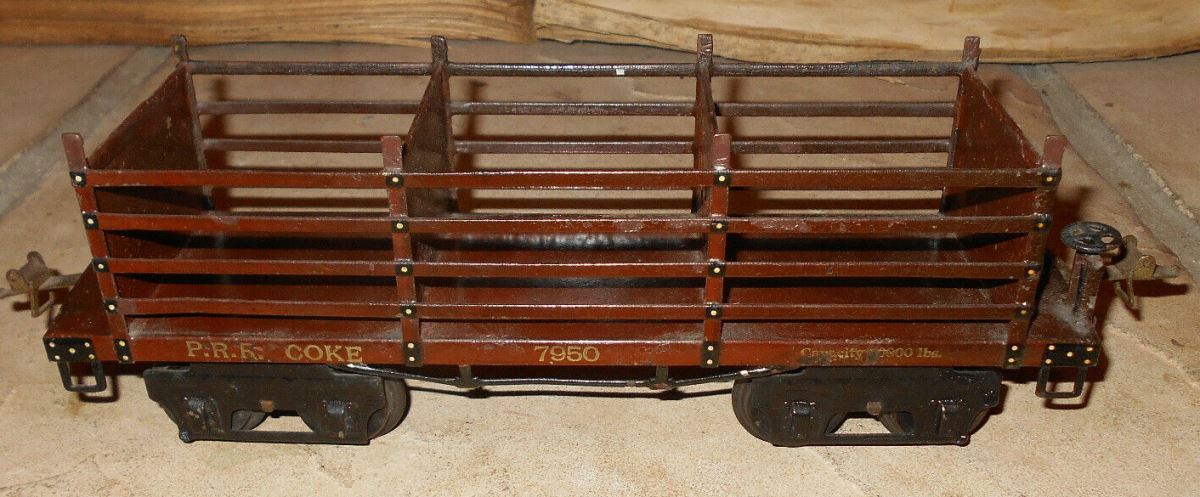 Wide Gauge Cars with One Gauge Trucks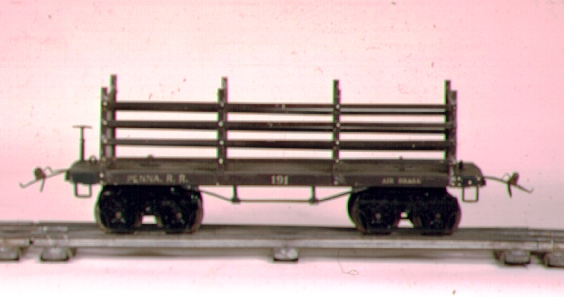 Circa 1921-1922 - These cars look no different than any other early wide gauge freight cars, except the trucks are set to One gauge. When IVES switched over to wide gauge, they didn't want to alienate all those kids that had bought One gauge equipment and wanted to add on, so for several years after the change IVES would make up wide gauge cars with one gauge trucks.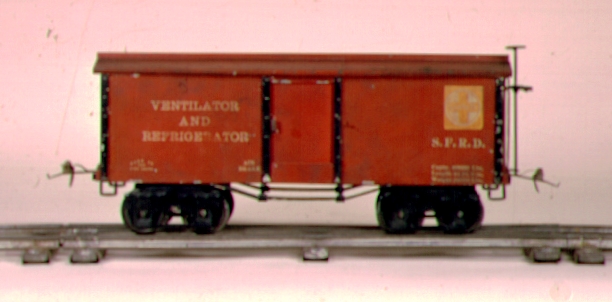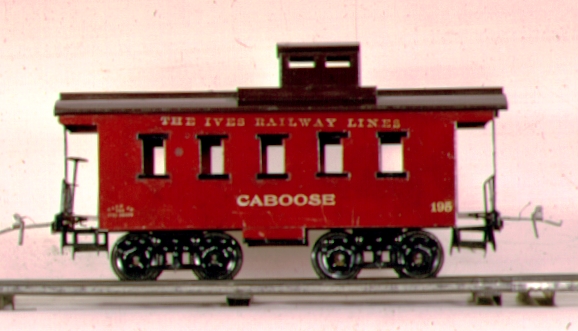 The box below for the caboose above shows this was no accident. IVES took a regular wide gauge box for the No. 195 and just stamped a big "1" over the W.