The early versions shown on this page were all 9" in length.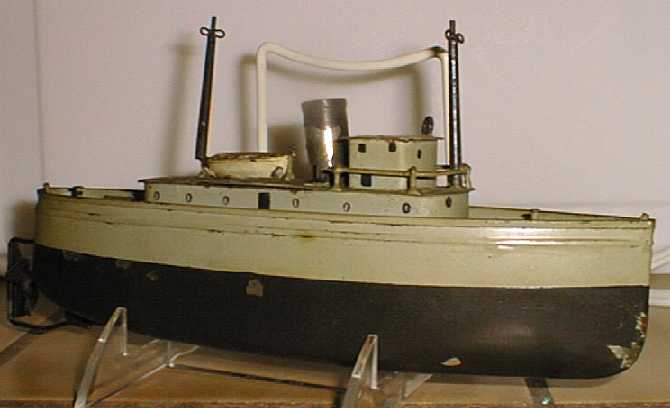 Circa 1918 - This was the very first Tug Boat sold by IVES, doesn't even look like one, but the words 'Tugboat' are stamped on the bottom in gold. It has rubber stamped '0' portholes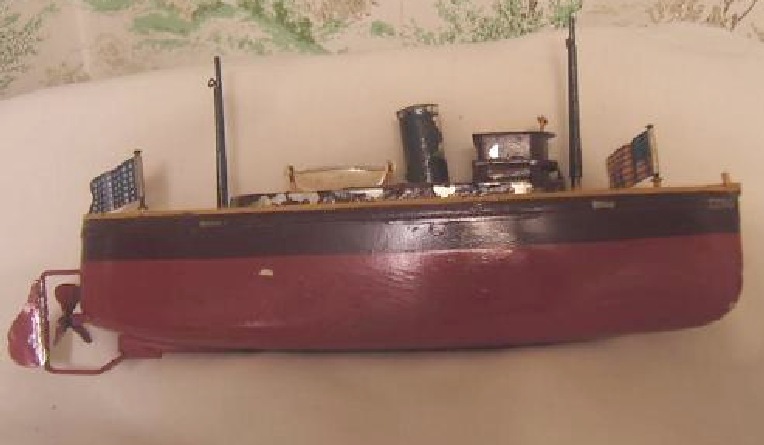 Above and below are later variations of the early 2009. As does any boat prior to 1922 they have the early hull, which is now painted red on the Tug. Note that the variation below is stamped KING as were the longer, late hull 2010s. The example below is missing it's lifeboat and other top trim.