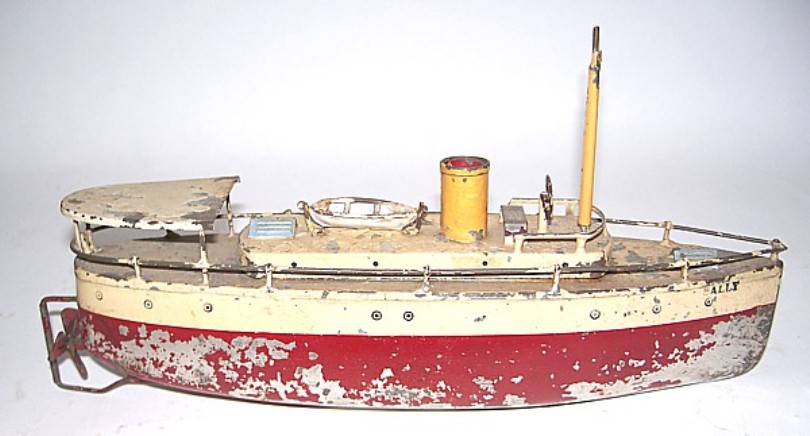 Early 10" Sally above, below is a picture of the bottom of this boat, which is marked Scout Patrol.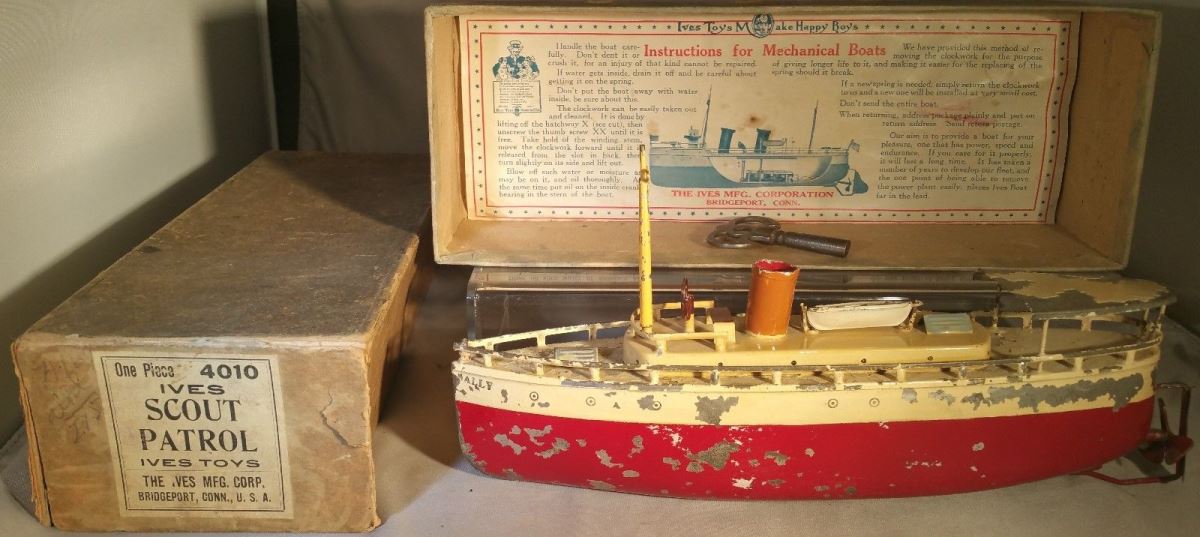 Early 9" version with box and instructions.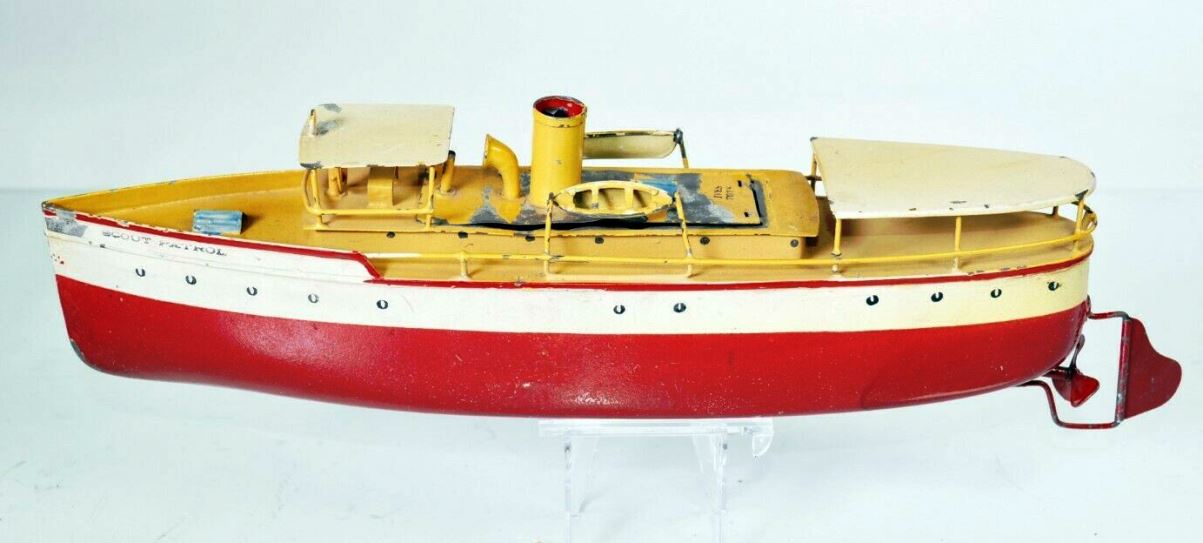 4013 Scout / Roamer from 1918 - note that this one has the early railing and plain portholes, also it is stamped SCOUT PATROL. Below is a somewhat later 13" No. 4013. Note that this one has the later railings and rubber stamped portholes, plus this one is rubber stamped "ROAMER"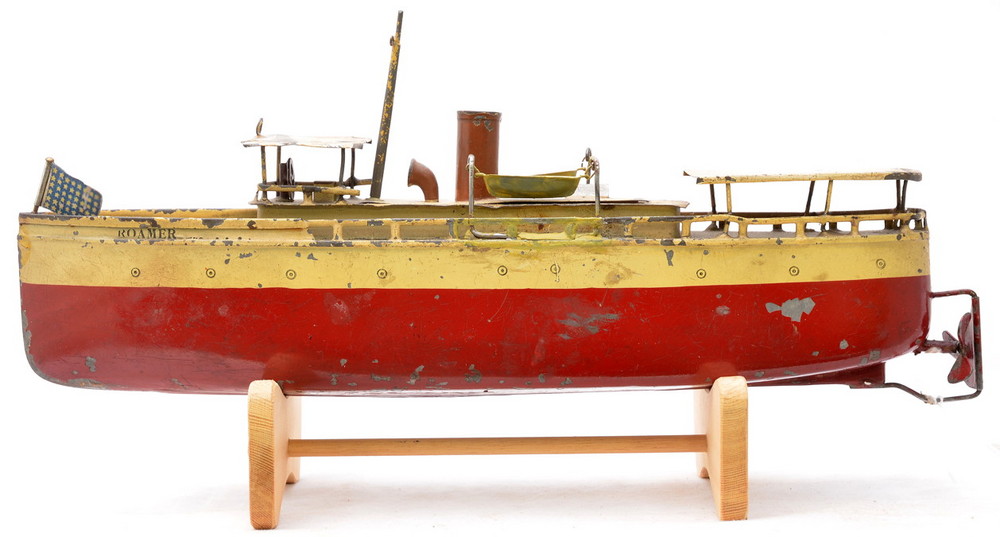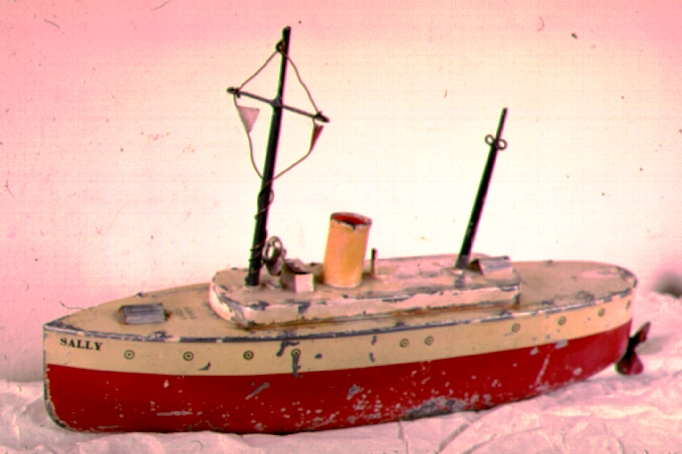 We're not sure what to say about this one except it's marked Sally, but has no railings or canopy. It also has masts that look suspiciously like those from a Destroyer.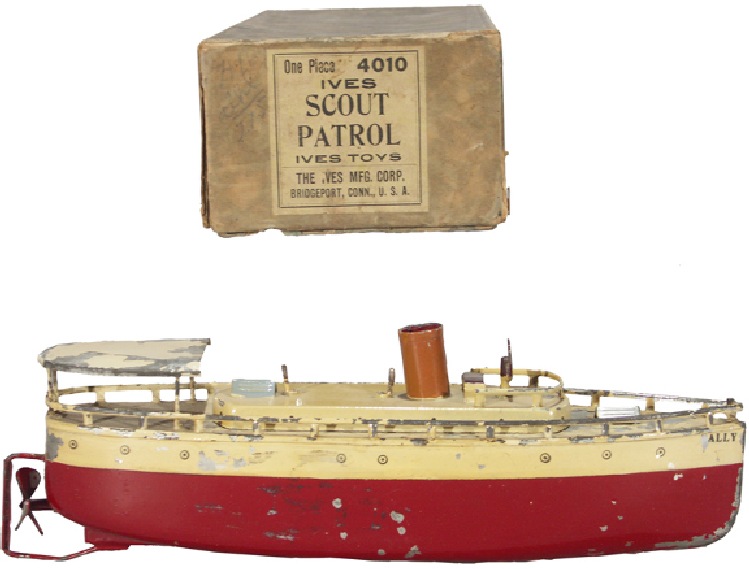 Original box is still marked Scout Patrol, boat is stamped 'SALLY'