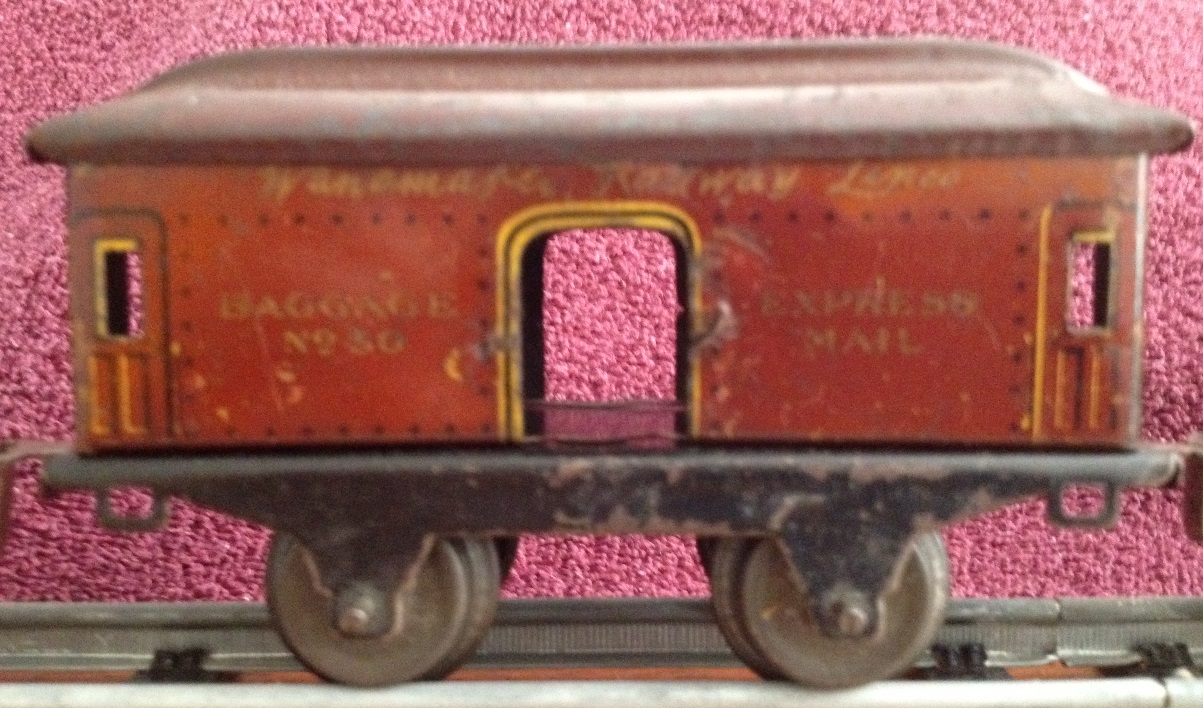 No 50 Baggage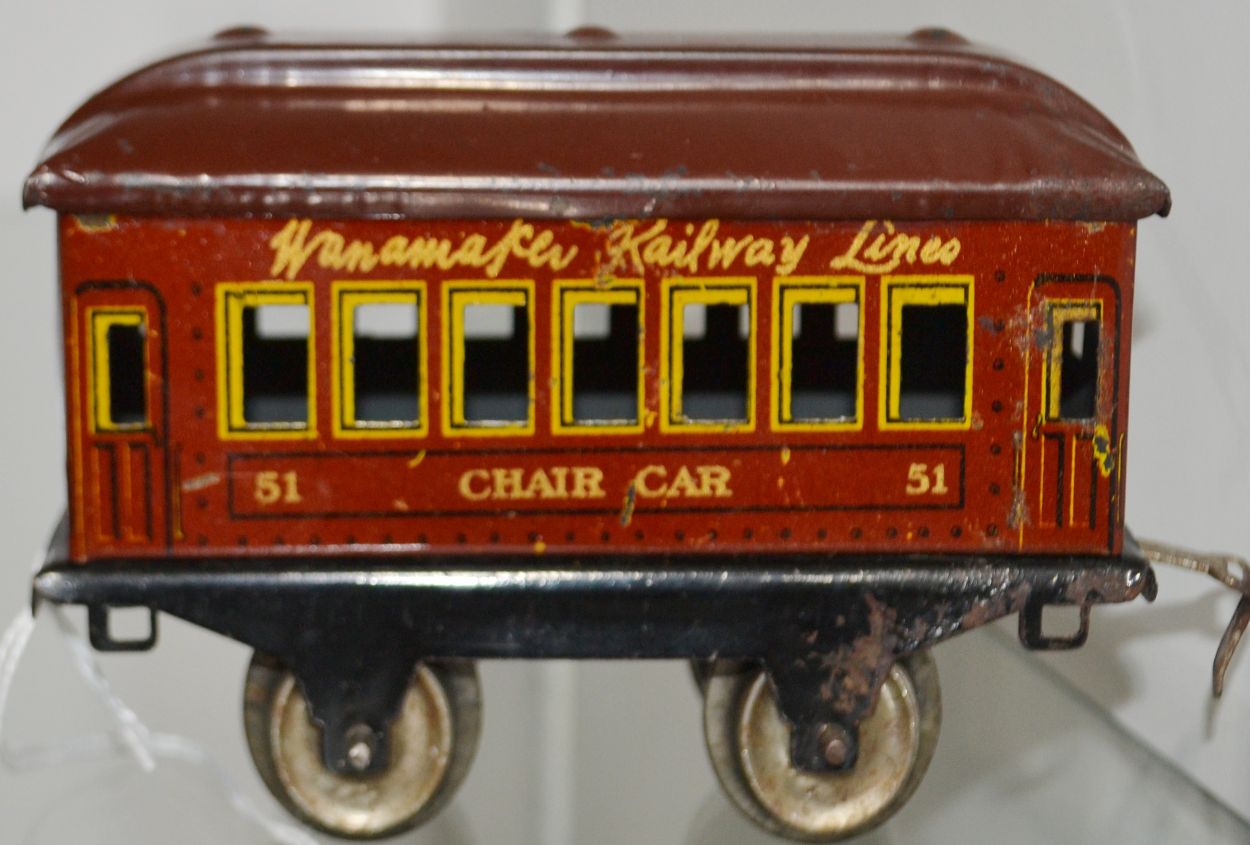 No 51 Chair Car
550 Series Passenger Cars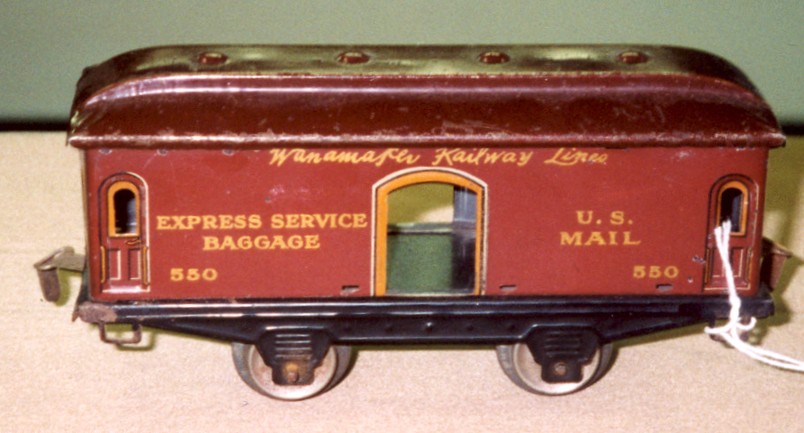 No. 550 baggage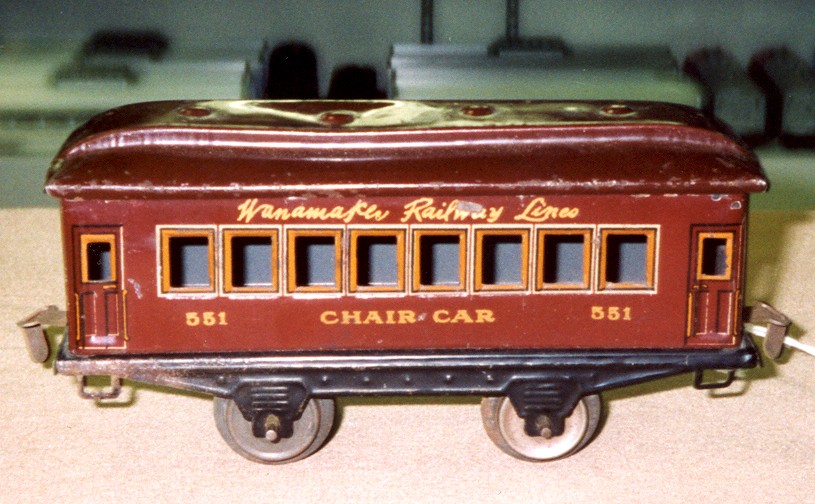 No 551 Chair Car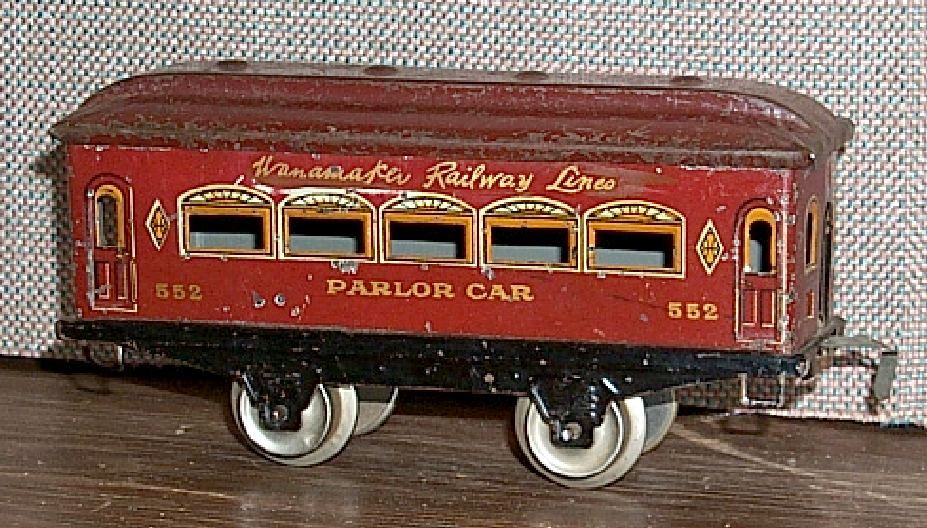 Much rarer than the other two cars in this series is the No. 552 Parlor Car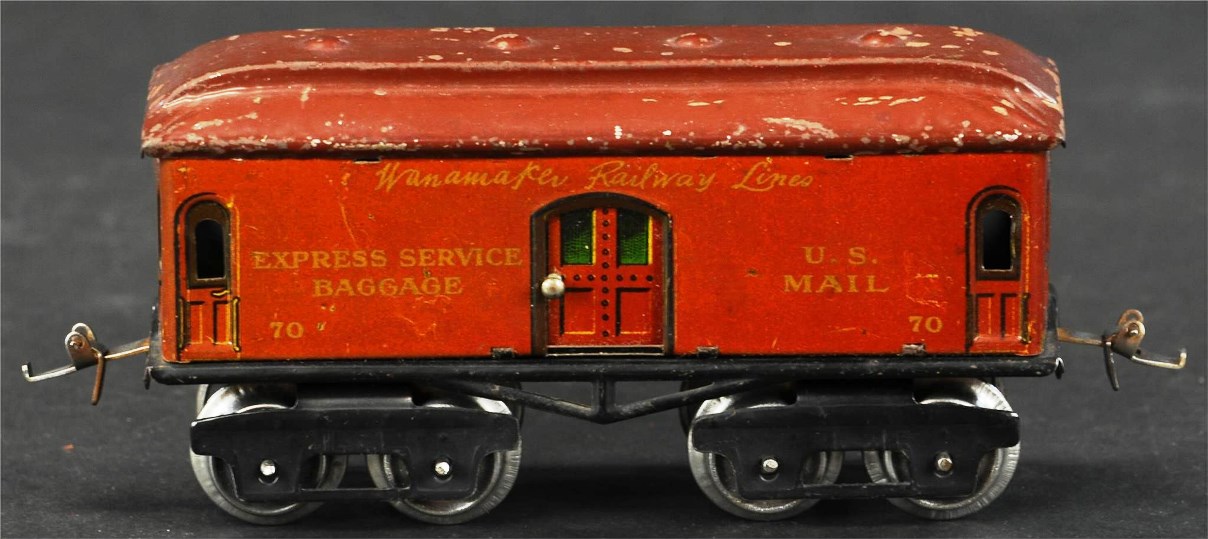 No 70 Baggage Car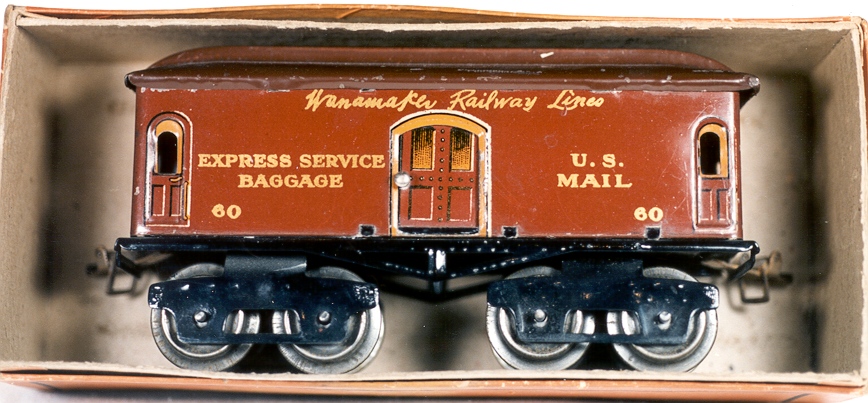 Any question that they made both 60 and 70 series cars in 1924 should be confirmed here. This is a No. 60 Wanamaker baggage in it's original box.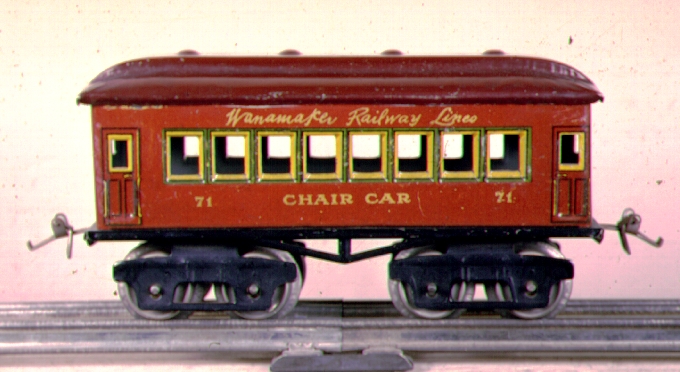 No. 71 Chair Car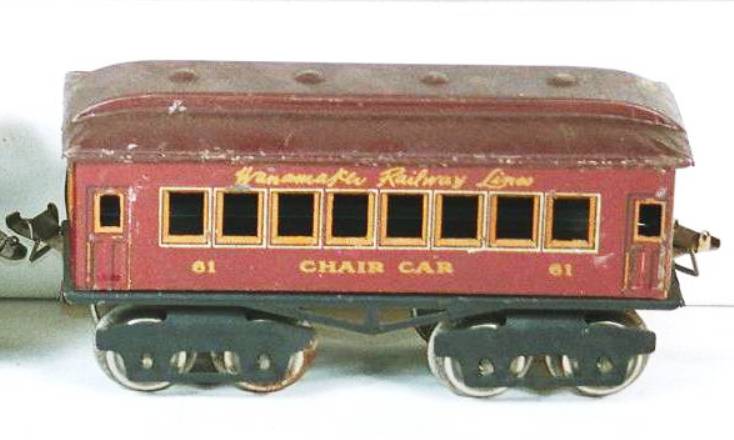 No. 61 Chair Car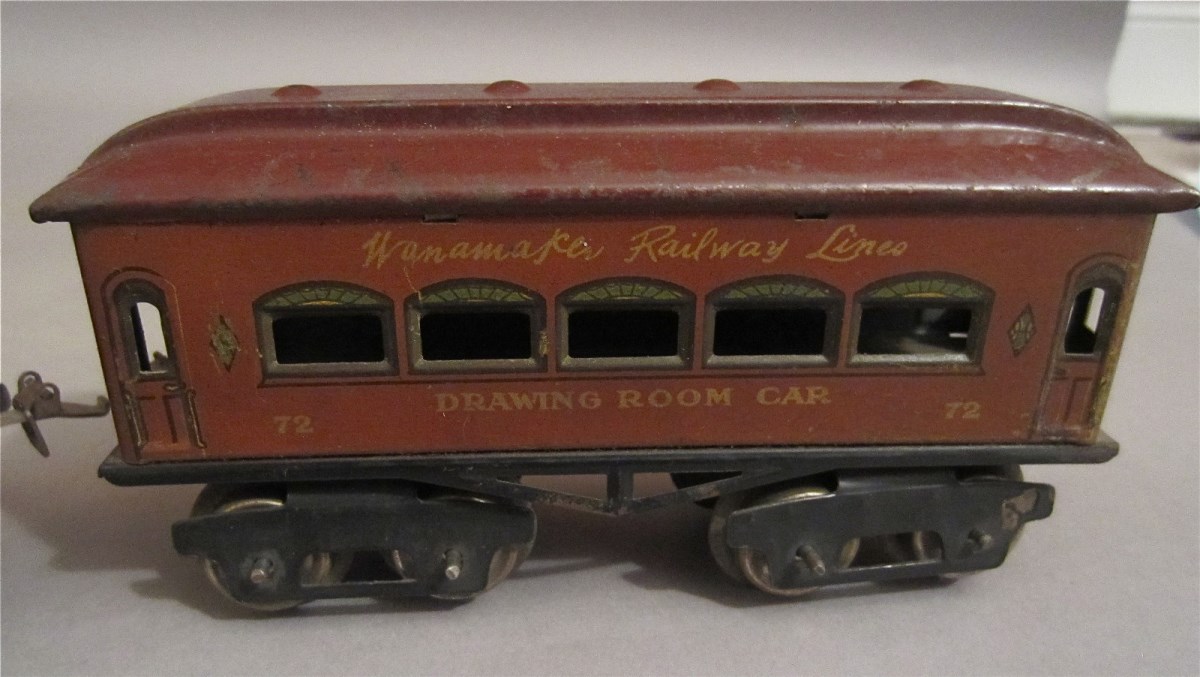 No. 72 Drawing Room Car
129-130 Series Passenger Cars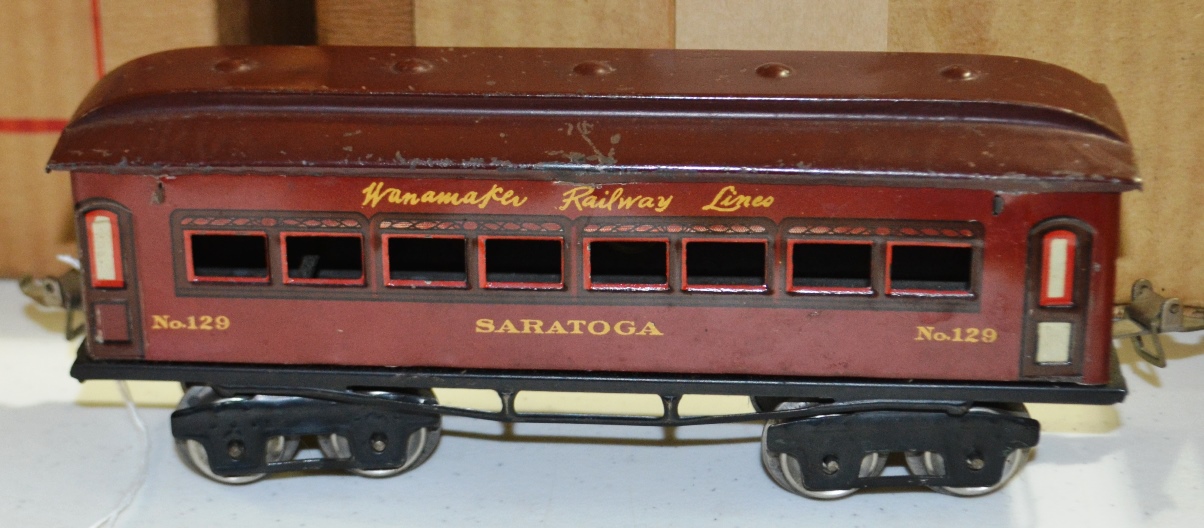 No. 129 Saratoga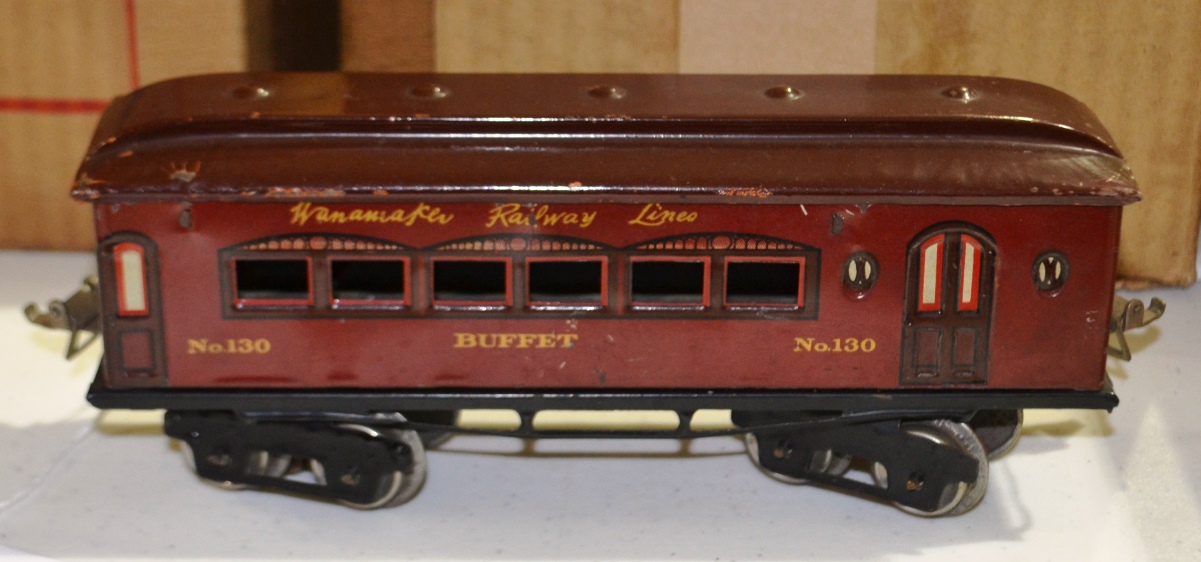 No. 130 Buffett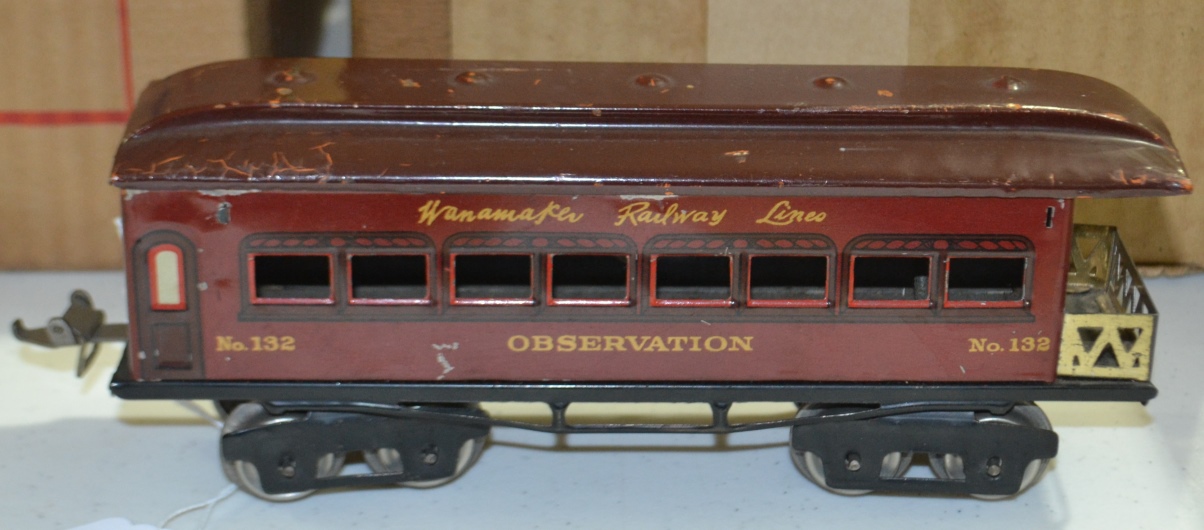 No. 132 Observation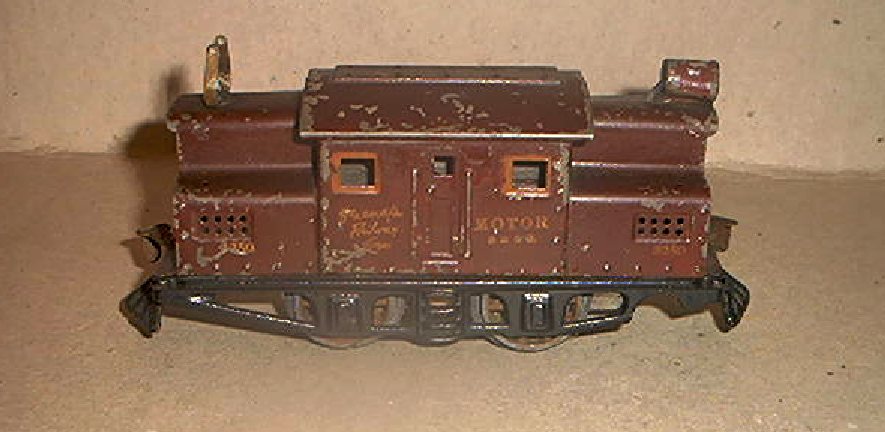 No. 3250 Electric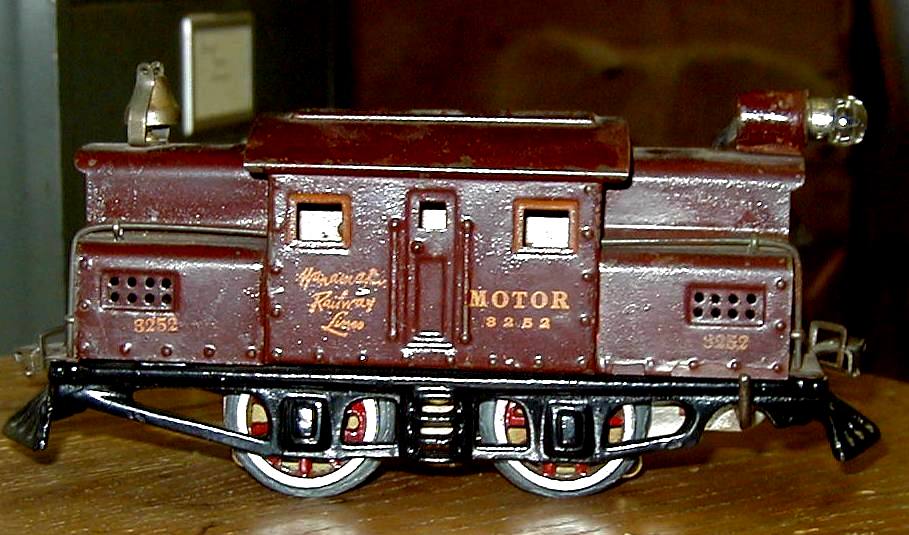 No. 3252 Electric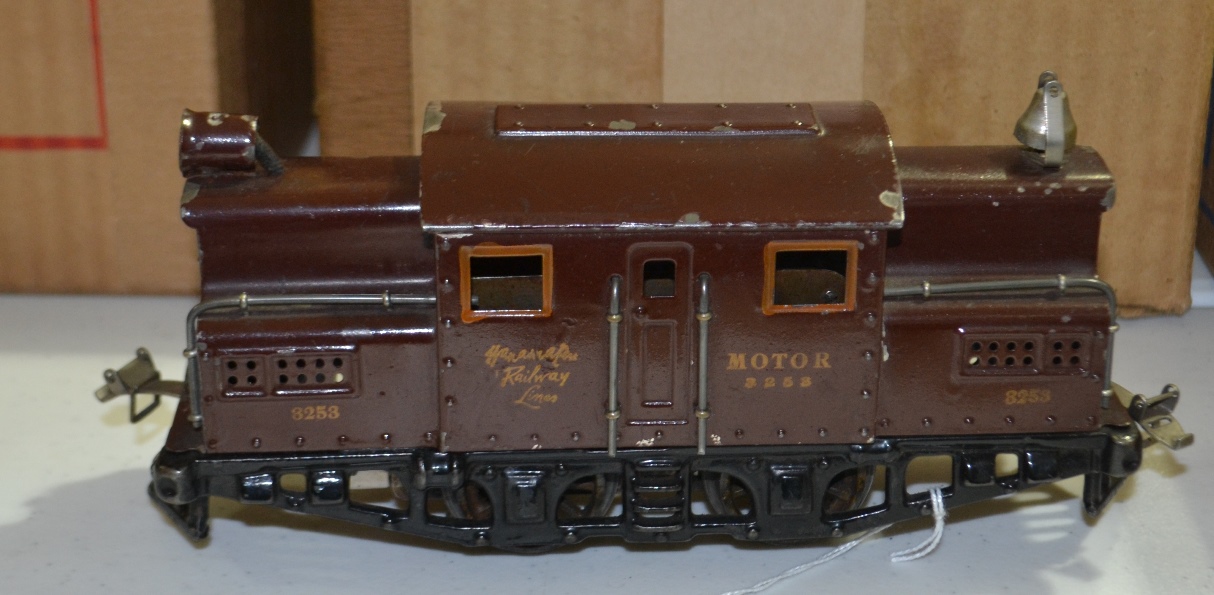 No. 3253 Electric

The actual clockwork steam engines sold by Wanamakers in 1924 looked identical to standard production, only the tenders were marked with the Wanamaker logo. This tender may have come with either a No. 1, No. 6 or No. 17 locomotive. Pictured below is a No. 1118 that was found without it's tender. This is the only Steam outline locomotive we've seen with Wanamaker markings.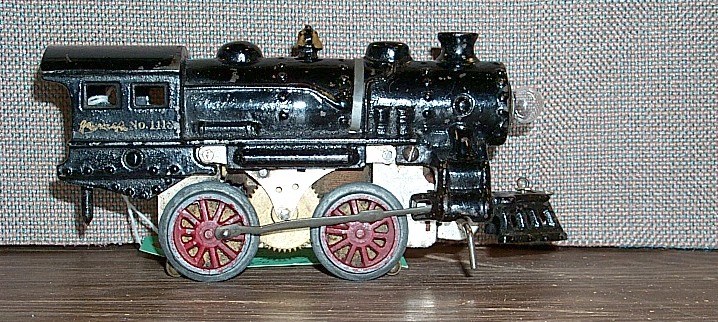 Wanamaker No. 17 tender

Wanamaker Railway Lines No. 690 Set box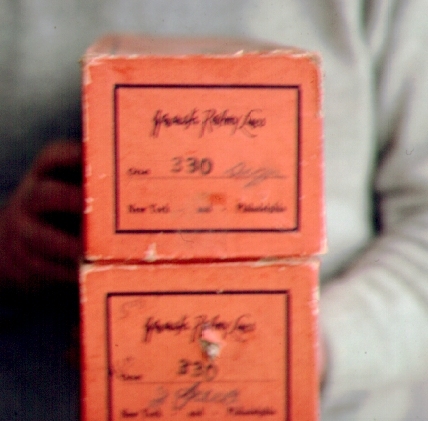 Two Wanamaker Signal boxes