According to Lou Hertz, only three of these were made. Circa 1924, they are painted white with black lettering and stamped with the unique sunburst. The three were sequentially numbered, the one below being the middle one.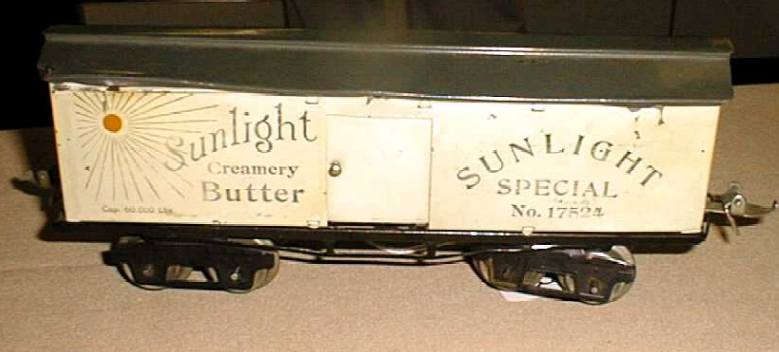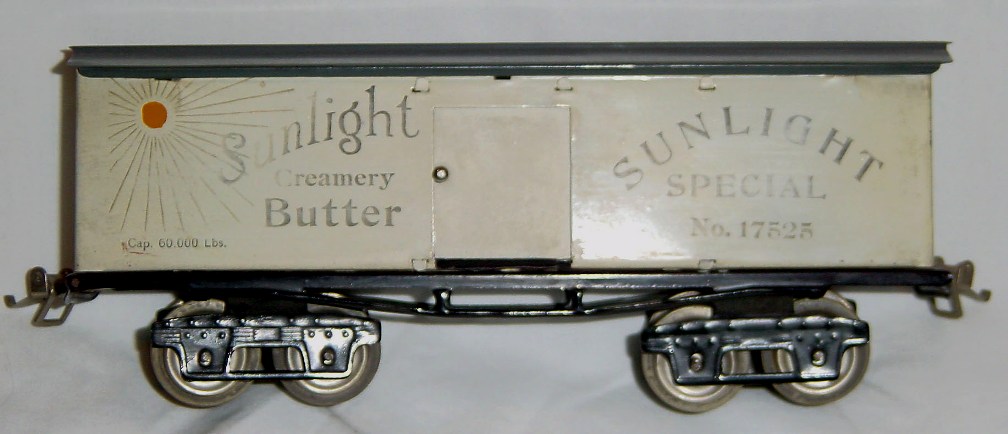 Here's a close up of No. 17525, we don't know the significance of the numbers, below are the only three of these cars in existence.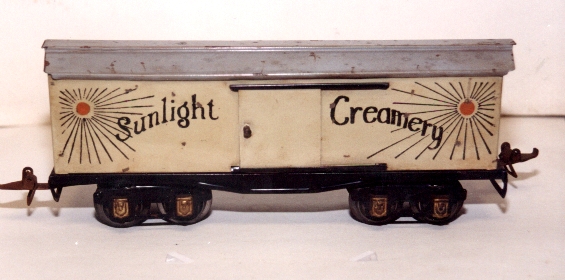 This one is a phony made up from a later Ives car about 25 years ago.