This set was all found together - the box looks like a 1930 era box (internal boxes only had number stamped on one flap). The locomotive appears to be from 1928 with it's 'light' orange color. The cars are a mixture only the buffet car has the solid frame with the snake pull couplers.
This one is marked "23 Special" on the box. Below is a completely different set marked #23 Special, maybe the freight version??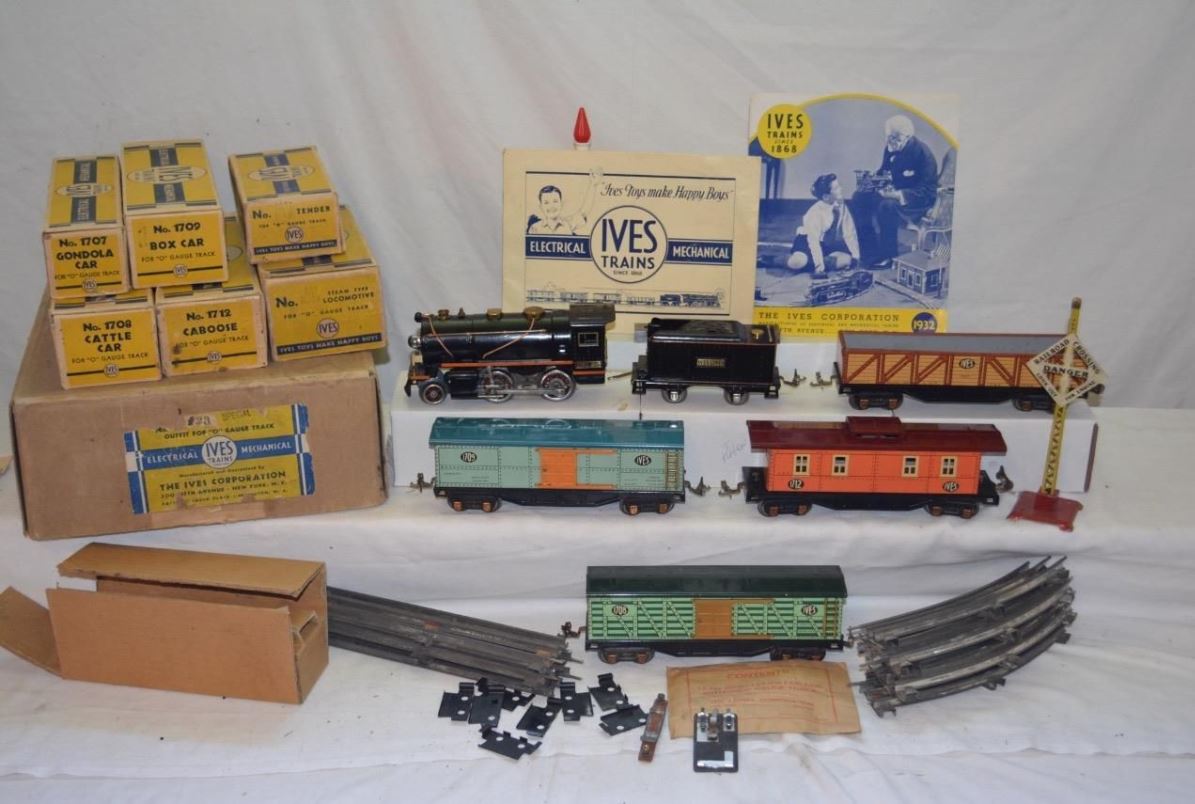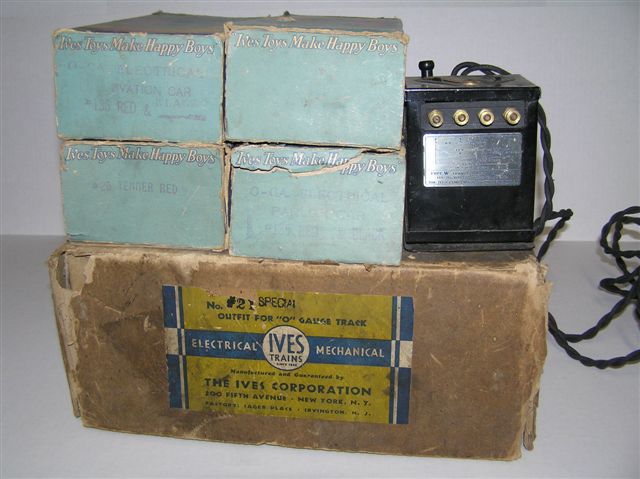 The pictures above and below are from an Ives No. 21 Special. Without the boxes you'd think this was a mis-matched set.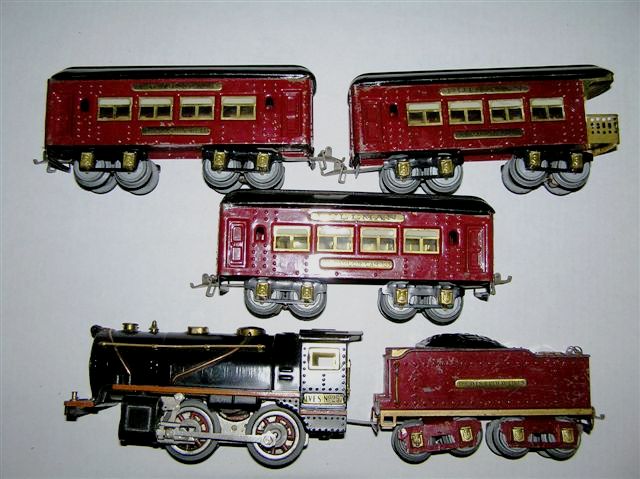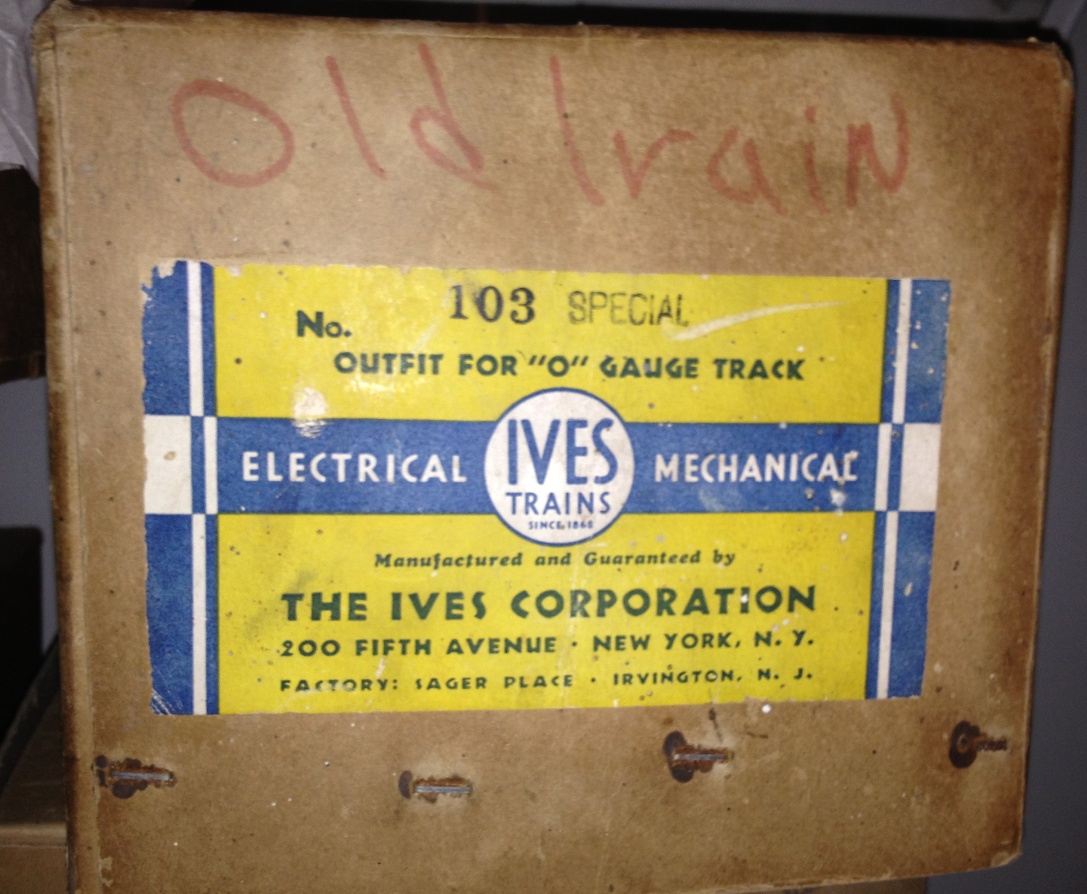 Don't know what came in this box, but another example of a Lionel-like special. We'd be glad to hear from anyone who may know what this set contained.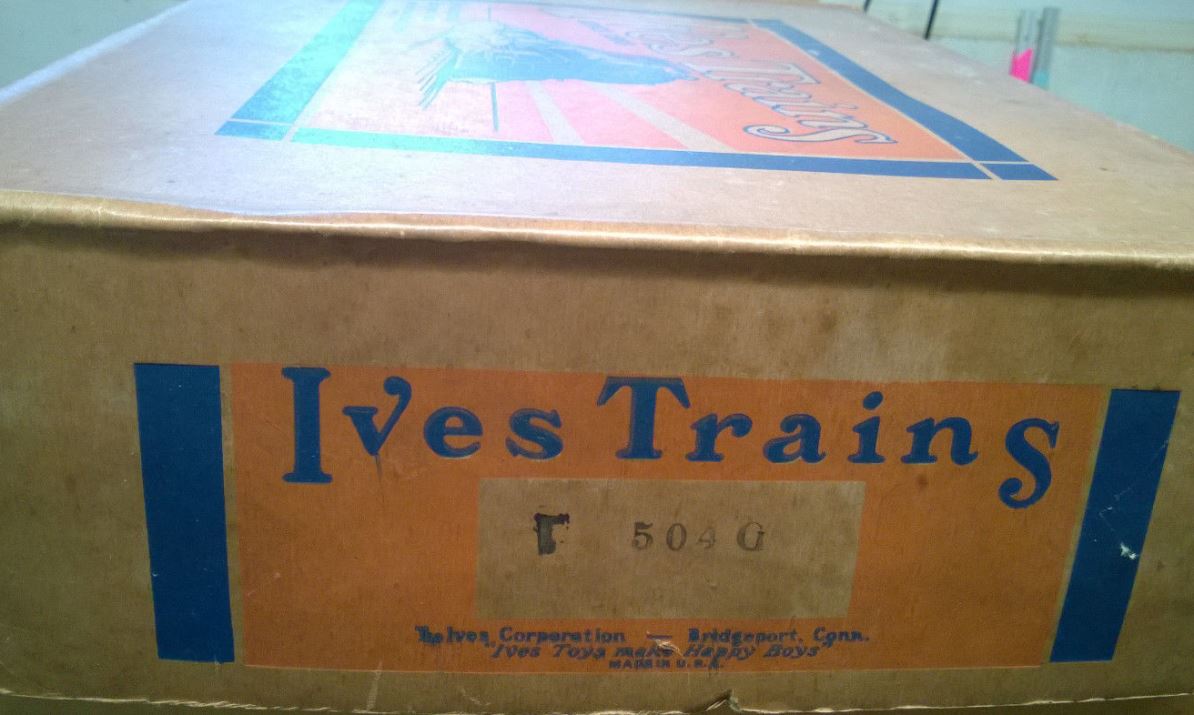 The 1929 set is marked as 504G. In 1927 this set was cataloged as 504, but that year the engine had a cast iron frame and the cars had the open truss rods. This set which wasn't cataloged in 1929 has die cast frame on the engine and Lionel frames on the passenger cars, plus a full complement of Ives scenic boxes.