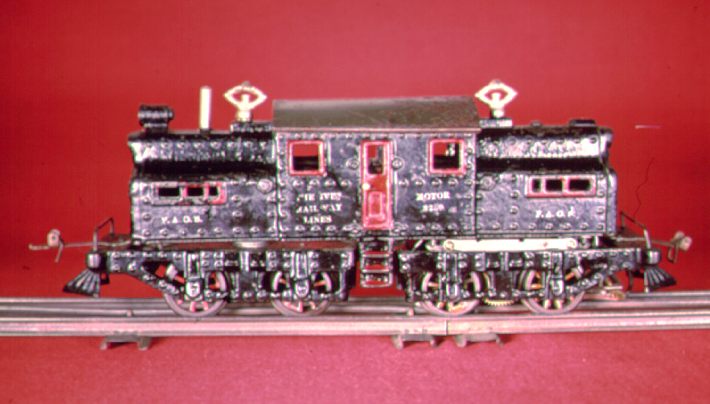 Circa 1915-1920 - 3239 One Gauge locomotive with 'F.A.O.S.' markings on each end.
Circa 1917-1919 - It would appear that sometime during this period Ives stamped several locomtives with the FAO Schwarz logo, we have found examples in both 0 gauge and 1 gauge with the F.A.O.S. stamped beneath the cab. Below are two examples that we've located; one an 1118 and the other . We don't know how the set box was marked as one has never surfaced.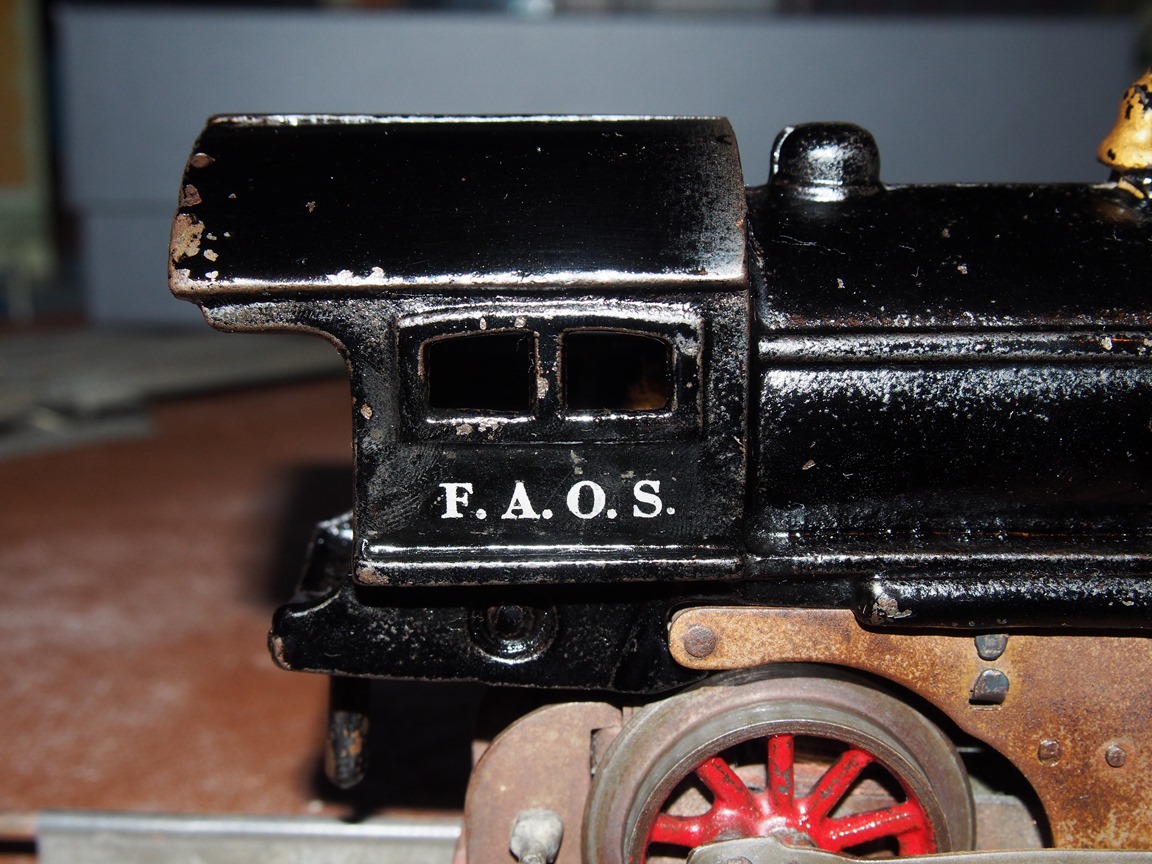 F.A.O.S Locomotive 1118 above and below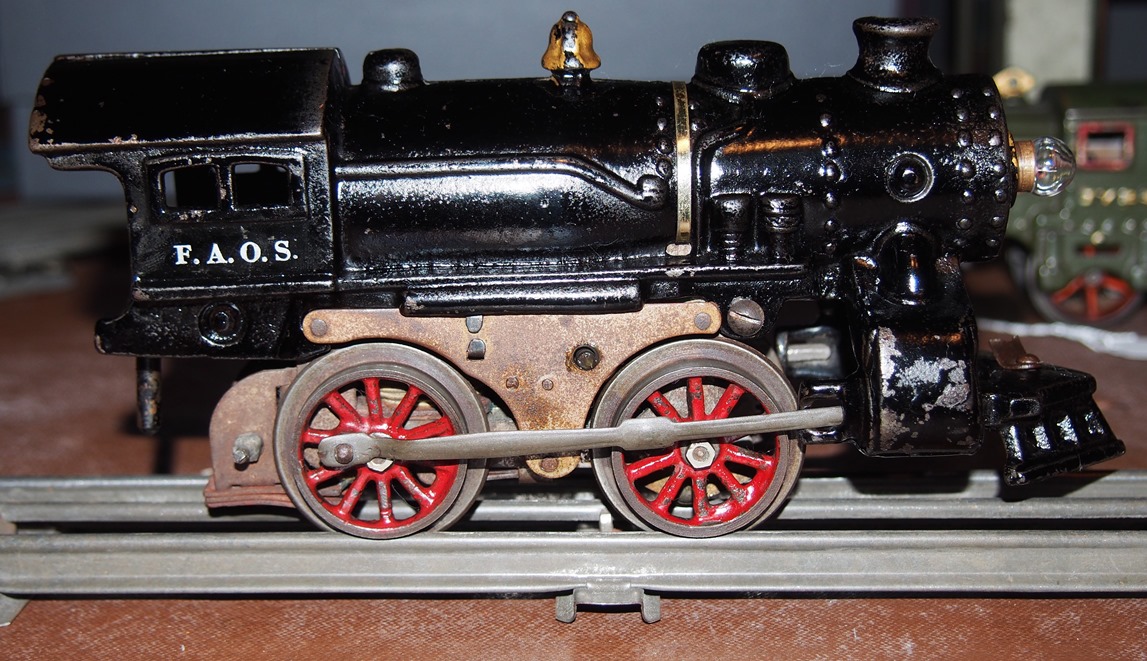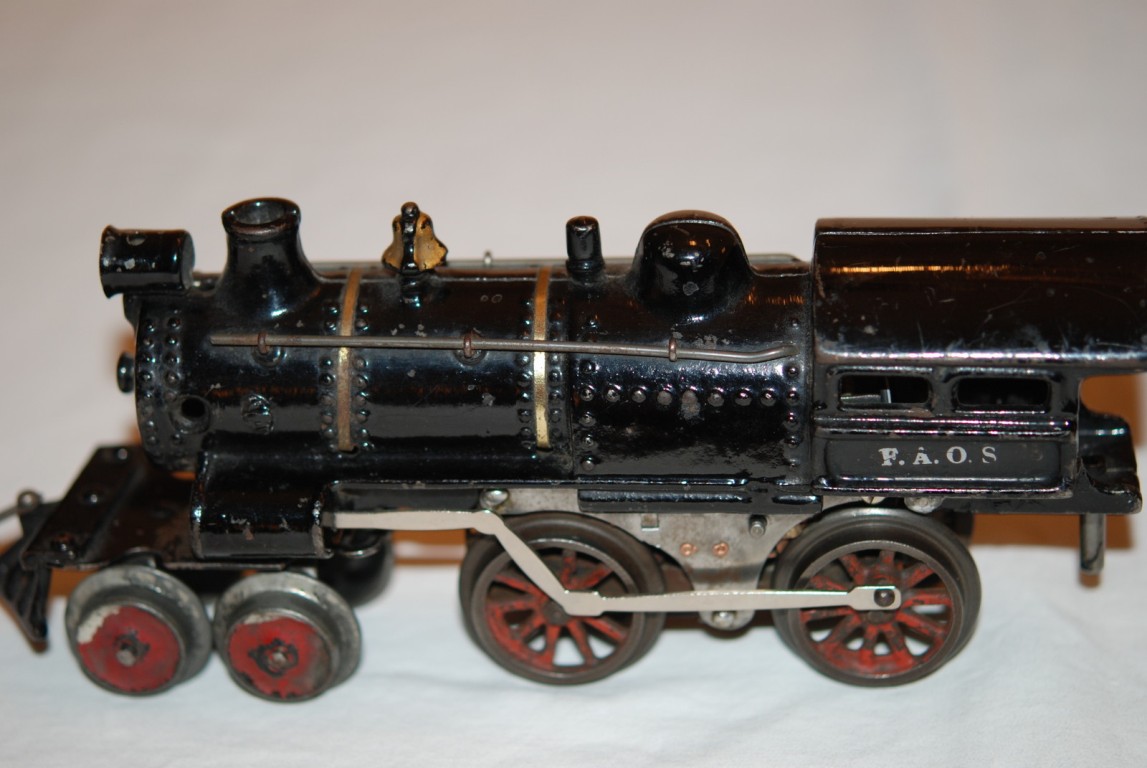 The pictures above and below show a No. 1125 with F.A.O.S. Markings.