Not much is known about these tenders - it has been theorized that they were made specially for a Mid West department store. Another theory is that they were timed and made to compete directly with the new American Flyer line in their home town of Chicago? Whatever the history, what we do know is that these tenders are very rare and based on the their characteristics they appear to have been made during the period from 1907-1910.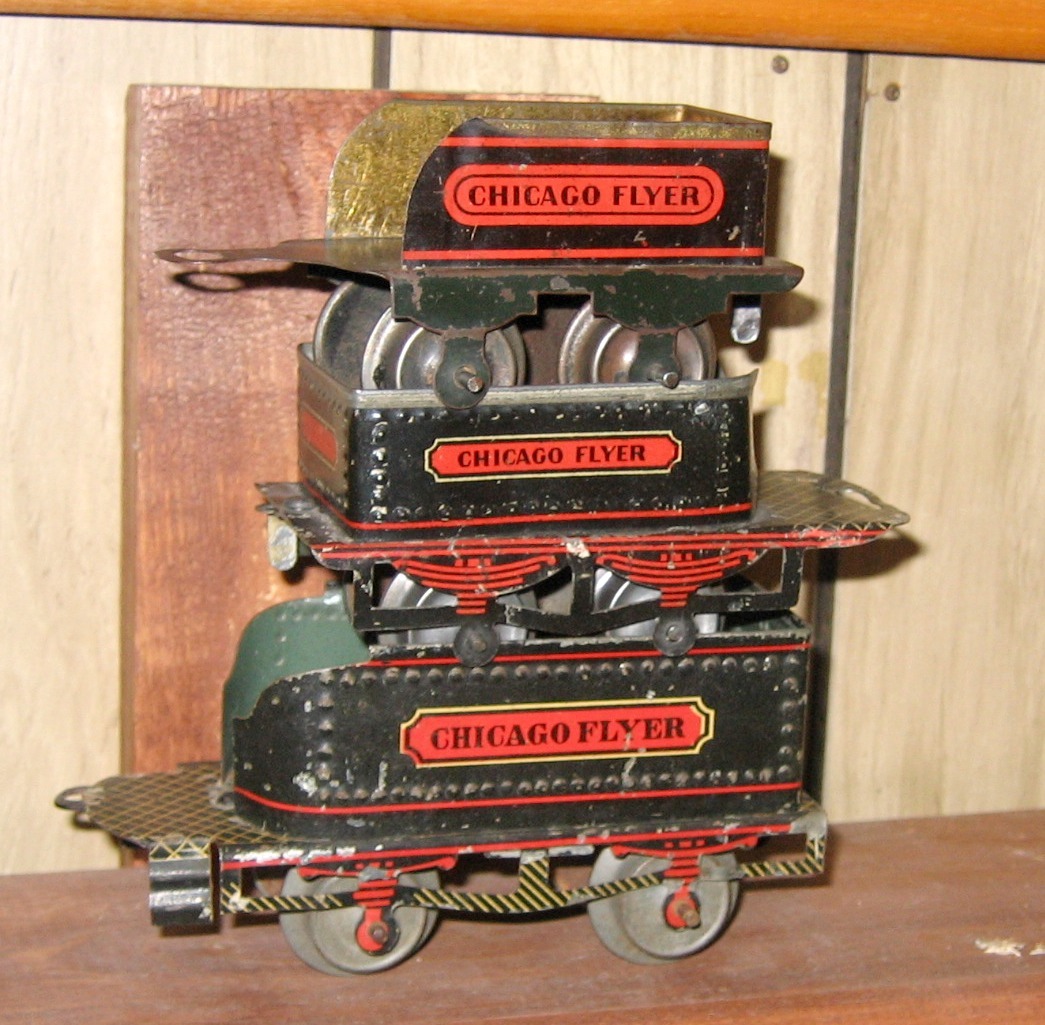 Rare Chicago Flyer tender reunion shows the probable time span of these tenders. The large 25 on the bottom has the cross hatching found on these tenders from 1906-1908. The LVE No. 11 example in the middle is fitted with a Brooklyn like coupler that didn't exist until 1908. The smaller No. 1 at the top has several features that would date it to 1909-1910. This picture also clearly shows that each of the above letters have a different style of lettering from each other and the regular lettered tenders from this period.

Above is a side by side comparison of the standard LVE No. 25 tender and the Chicago Flyer Tender from approximately 1907. The two tenders are identical except for the lettering.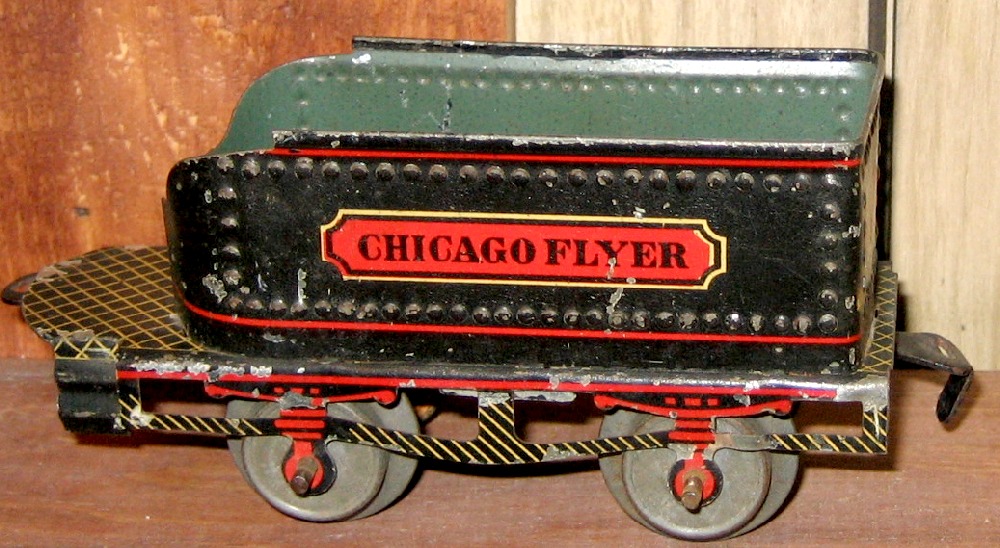 Close up of the large No. 25 that would have come with a similarly dated 4 band No. 25 locomotive and large inboard passenger cars.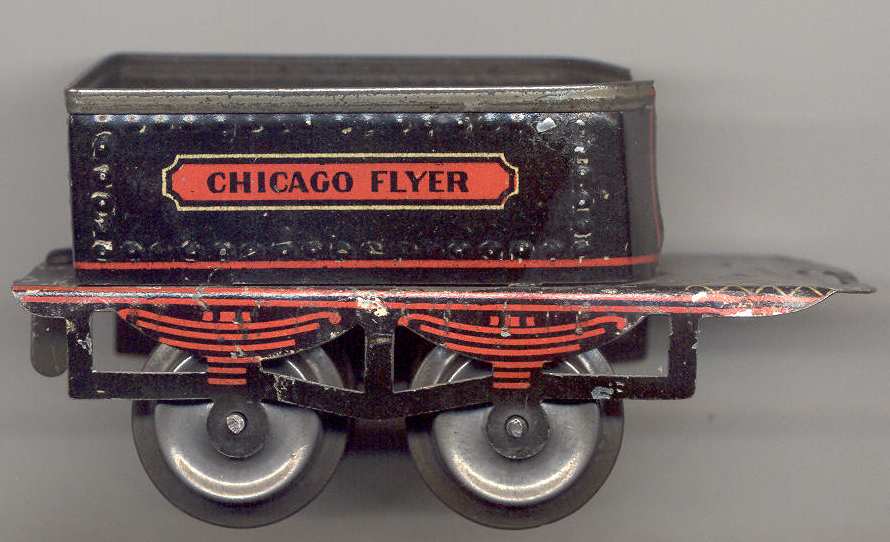 LVE No. 11 tender with Chicago Flyer lettering - Circa 1908. The example below would have similar dating but is smooth sided as opposed to the rivet version above.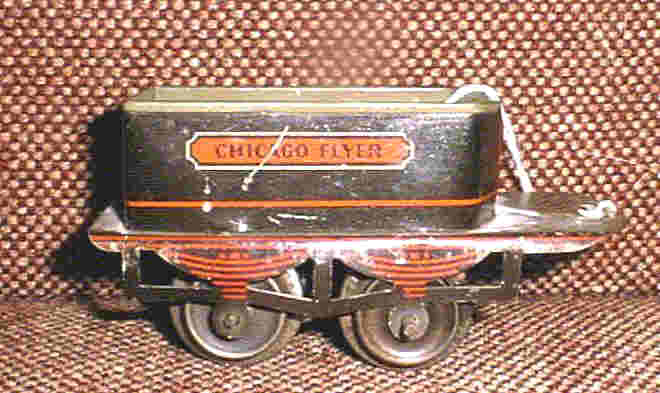 Side by side comparison of the two smaller Chicago Flyer tenders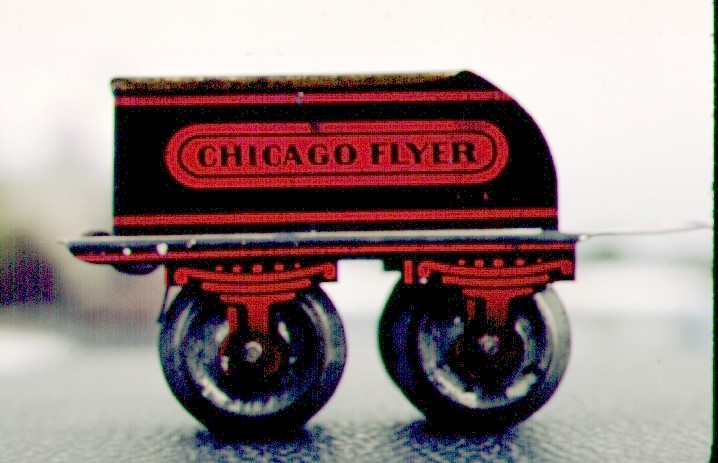 The Chicago Flyer tender above could date to as early as 1906-1907 as it has a loop coupler. The tender below could date as late as 1909-1910 as it has the long rivet coupler with two holes in it (see picture below)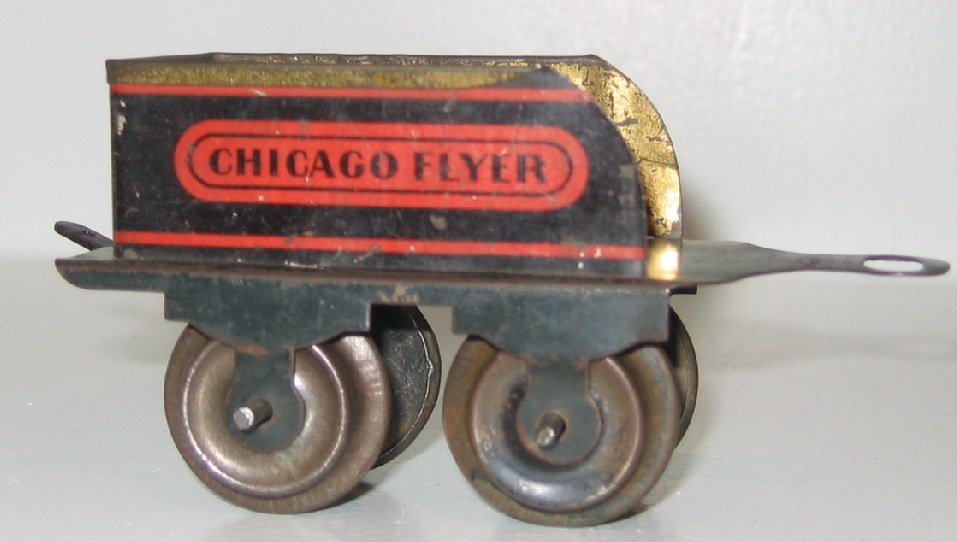 The bottom of two Chicago Flyer Tenders the small No. 1 on the left has a very late riveted coupler with the extra hole that could be used on larger cars. The No. 11 tender on the right has the very small 'tin' hook coupler that was pretty much only used in 1908.