Lionel Production Passenger Cars
1931-1932


Circa 1931-1932 - These were identical to Lionel 610 series cars except for the Ives decal over the windows. As can be seen below the cars came in two different variations one with red window trim and one with orange window trim. The green on the car below is a more pea green while the car above is more olive green.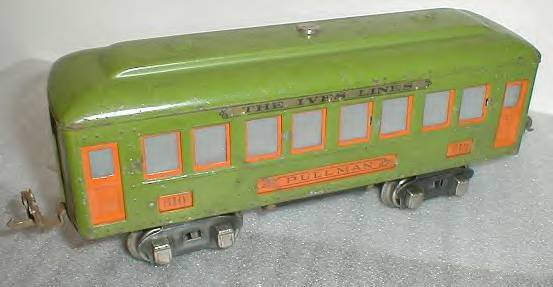 Light green car with orange inserts, we believe this car was included in a department store special sold with a 1663 in 1931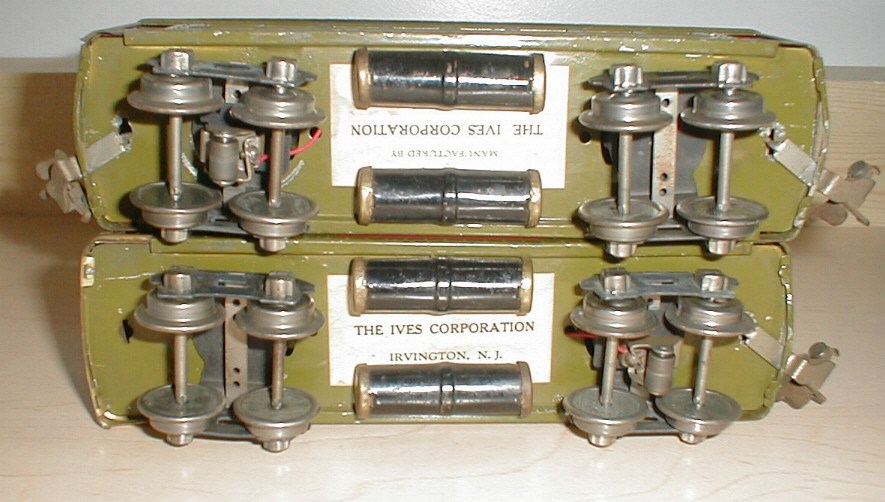 Bottom of Ives 610 cars showing paper label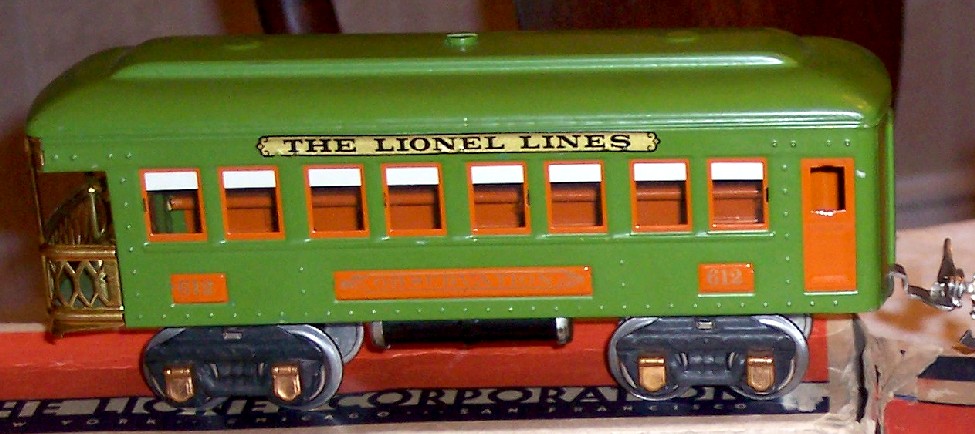 This car was originally stamped Lionel, then had an IVES decal placed over the lettering and finally a Lionel Decal placed over it.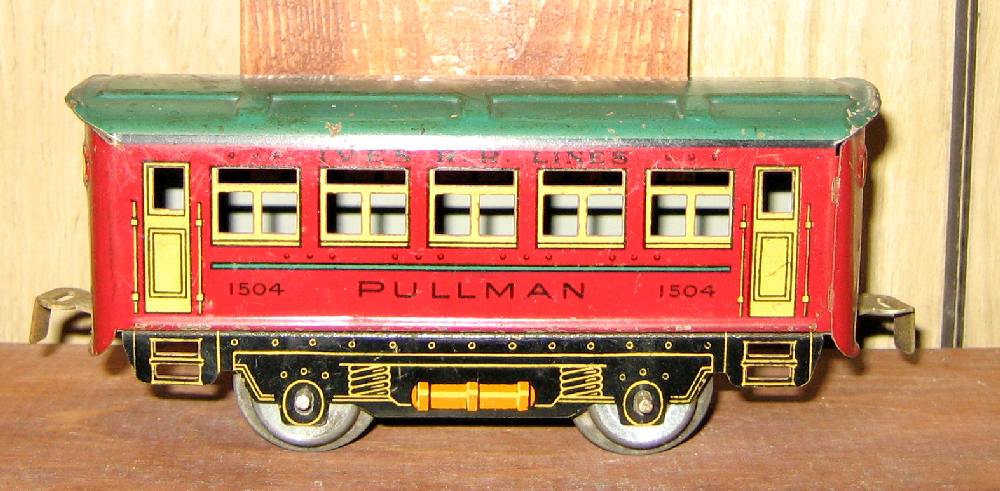 Circa 1931-1932 - The 1504 was the smallest passenger car made during this period, it is red / yellow litho with blue roof and black frame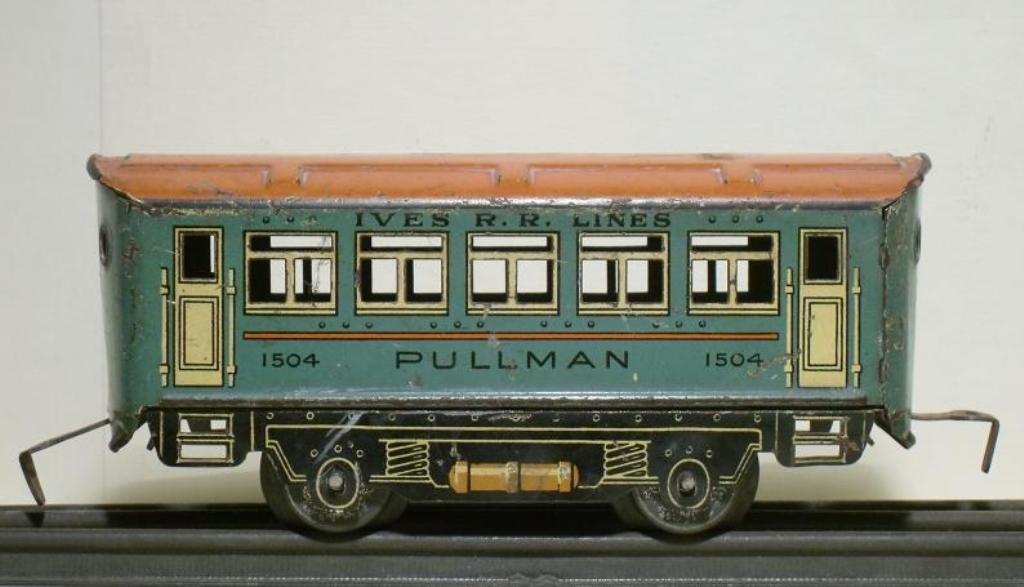 Unusual variation to this car in green.
.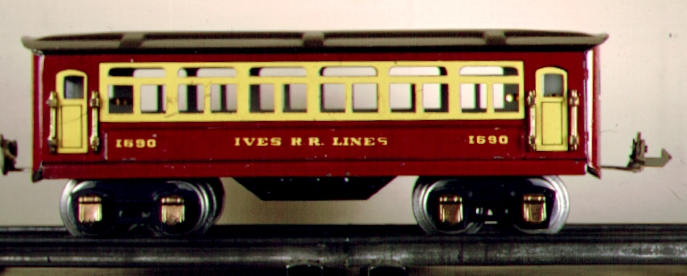 Circa 1931-1932, No 1690-1691 cars came in both the red litho with maroon roof (above) and the yellow litho with blue roof (below)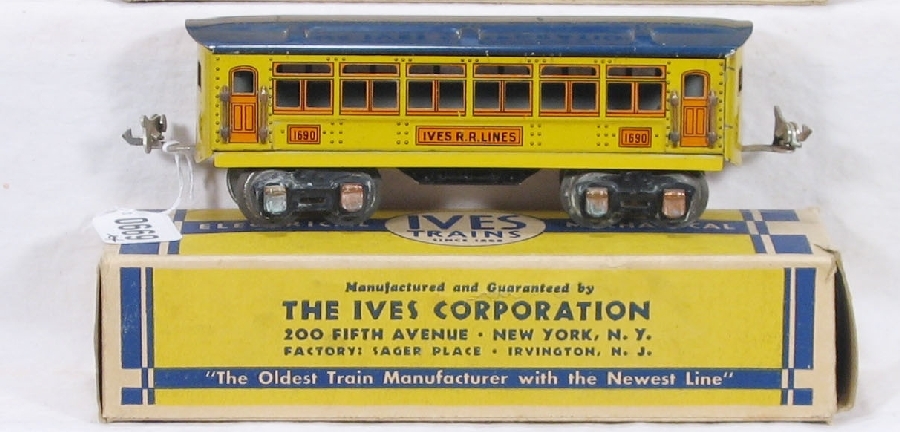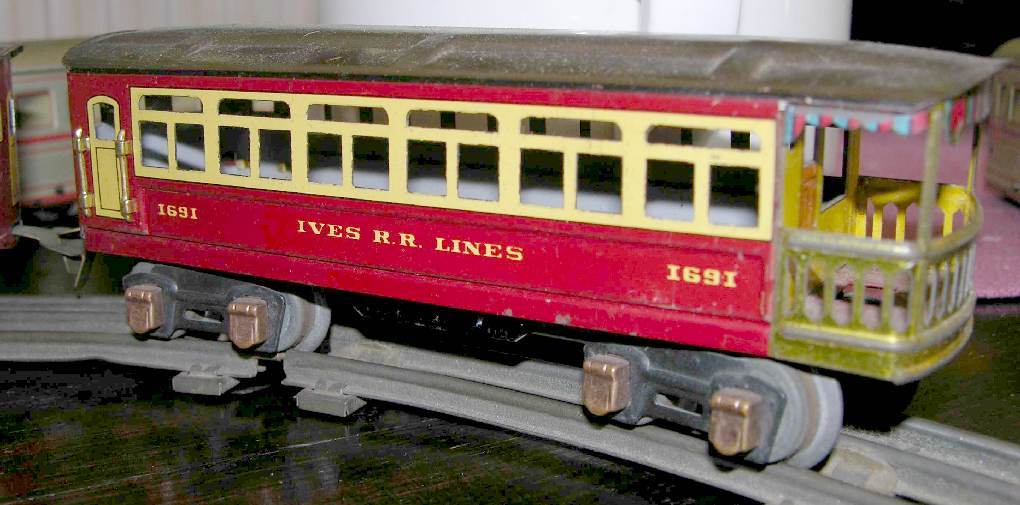 The picture of this 1691 observation from the rear shows the beautiful litho awning. The 1691 below is in the scarcer yellow color.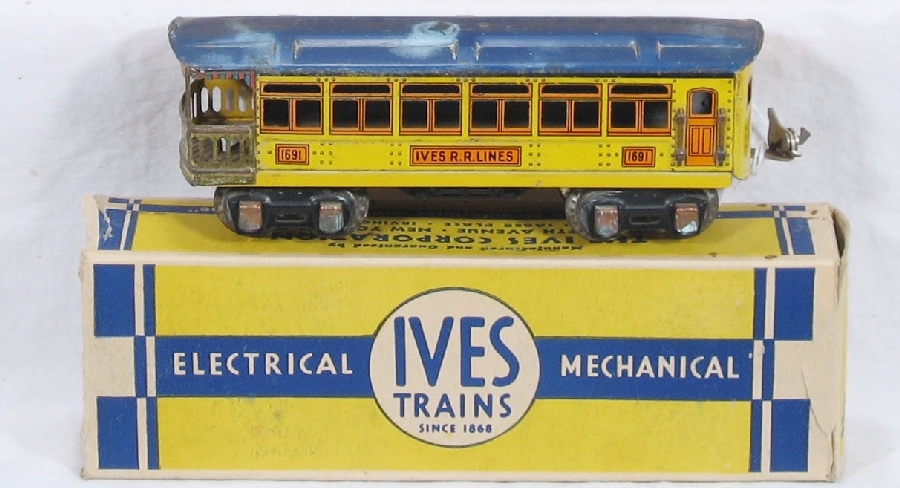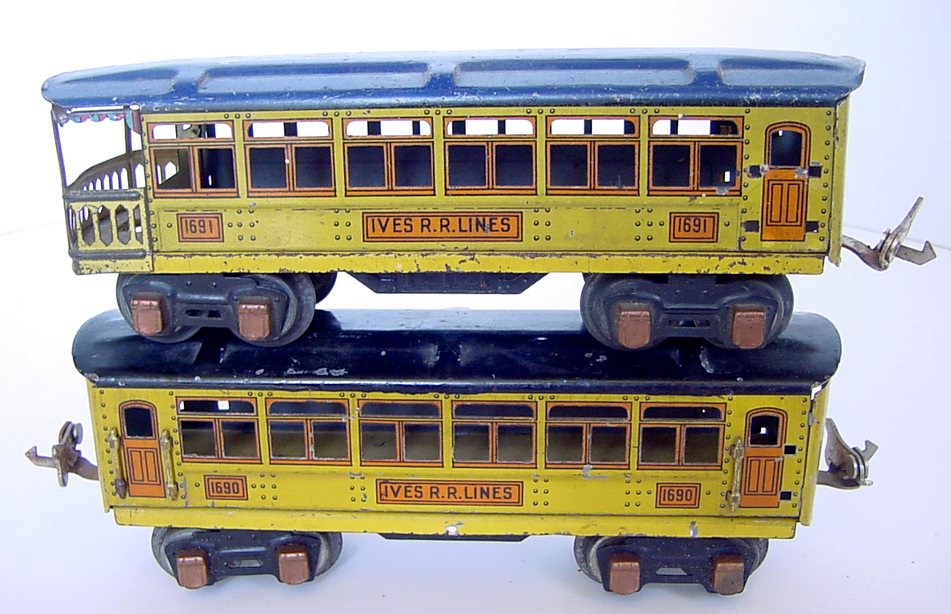 Every one of these cars that we've seen had a blue roof, there are reports that some have a black roof. The roof on the 1690 above appears black in the picture.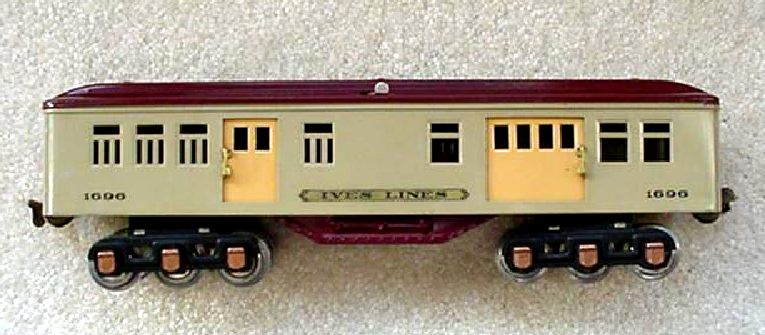 The example above is original, the one below was made by Williams - can you tell the difference?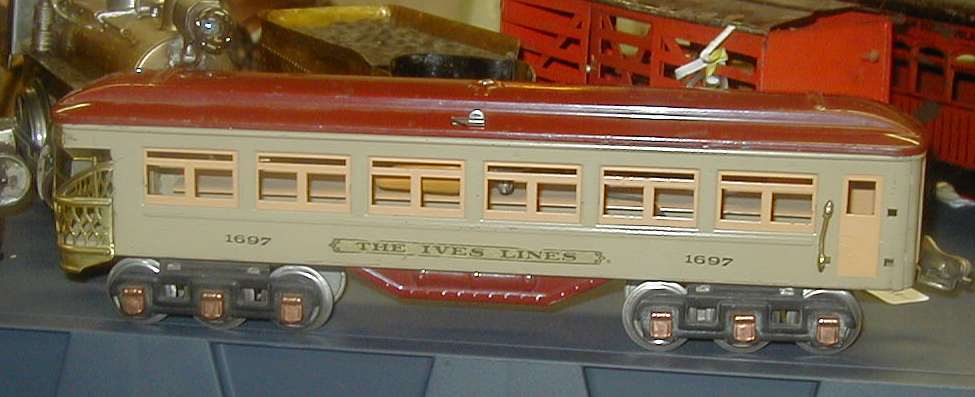 Circa 1932 - These cars represented the top of the 0 gauge line in 1932, they were cataloged with the 1694 electric and also came in sets with the 258 steam locomotive.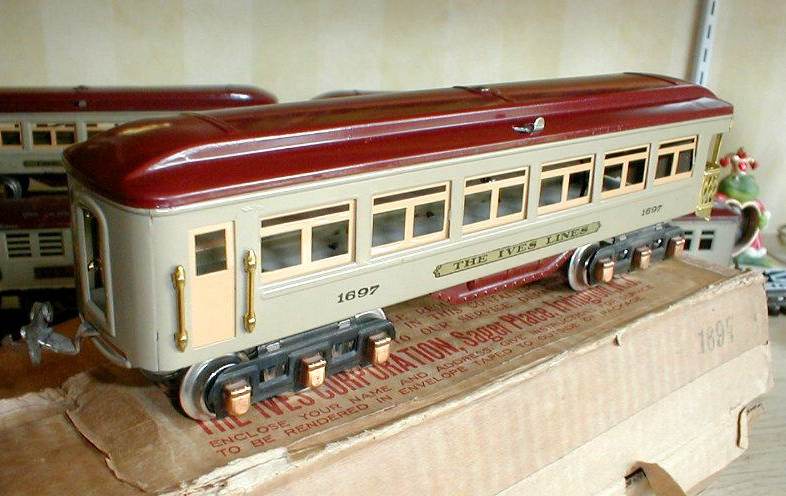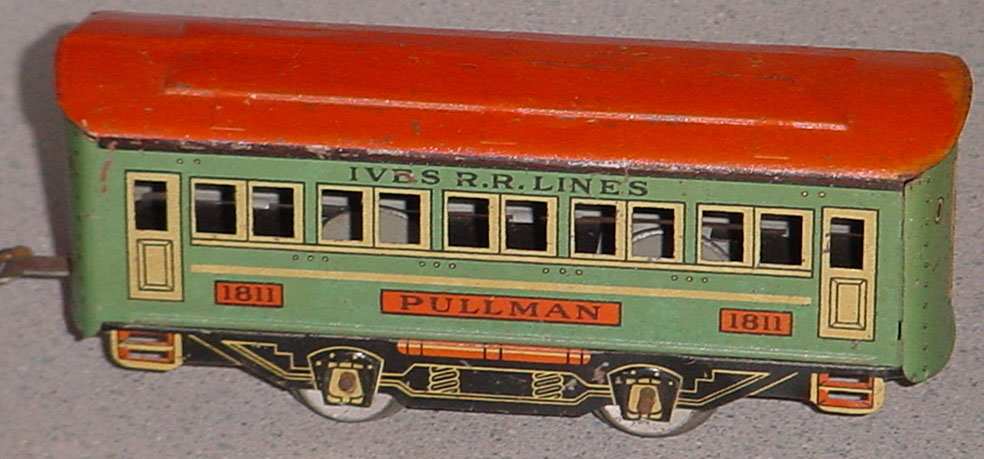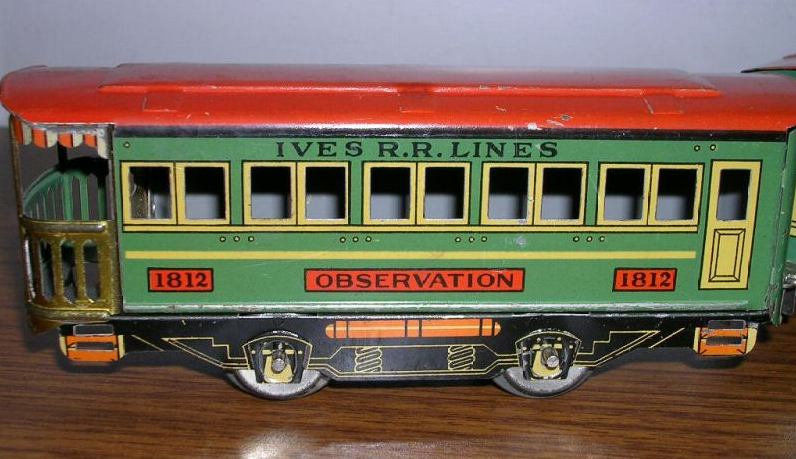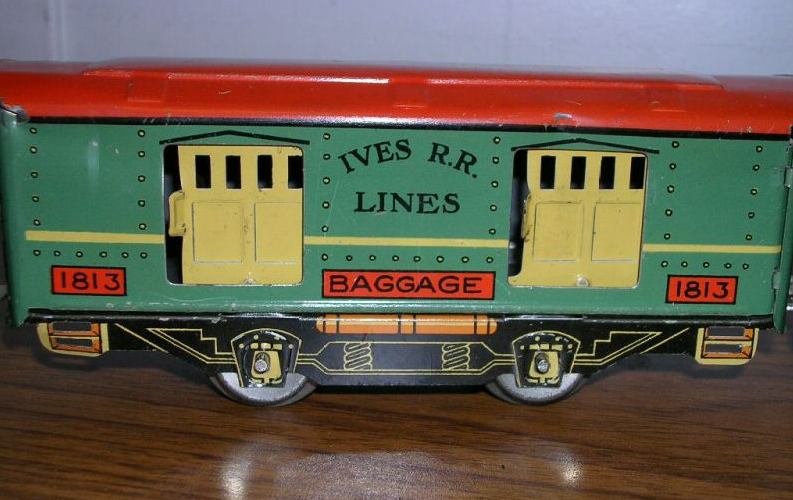 Circa 1931-1932, these inexpensive litho passenger cars became 'winners' for Lionel.