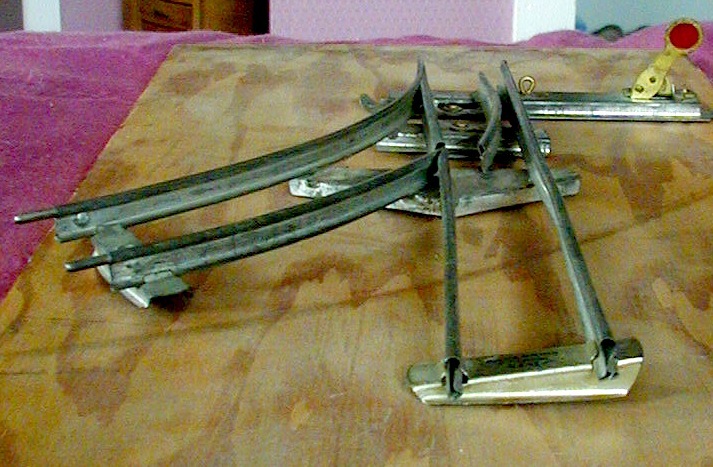 Early clockwork switches with banked track and eyelets on side to 'pull' switch back into position.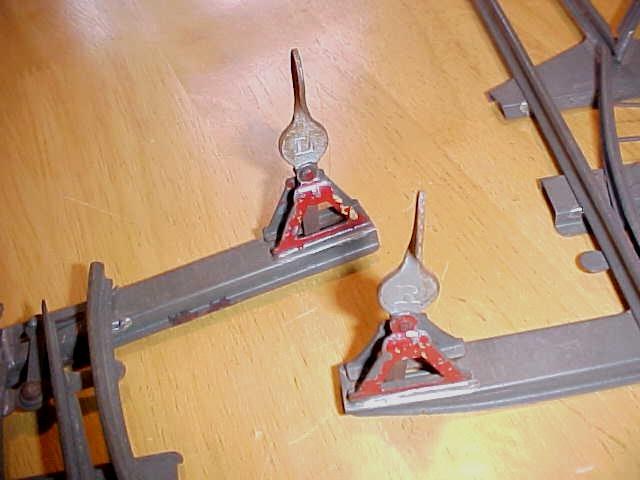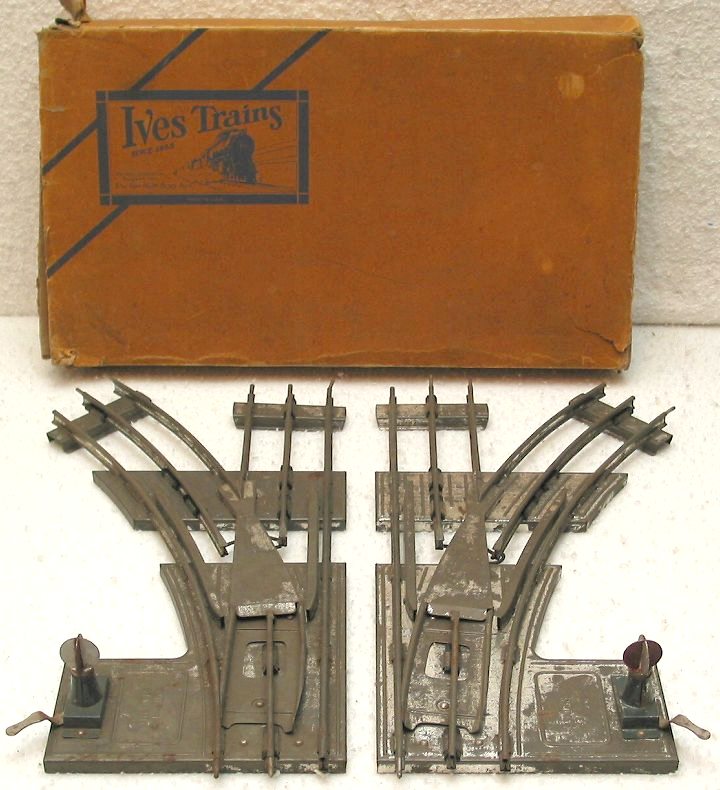 Manual switches 2W3 above and 2W3X below. These switches are identical except the 2W3X uses electric lights to show which way the switch is going, while the one above uses painted flags. Based on the boxes you can determine that the one above is from 1928-30, while the one below is from 1923-26.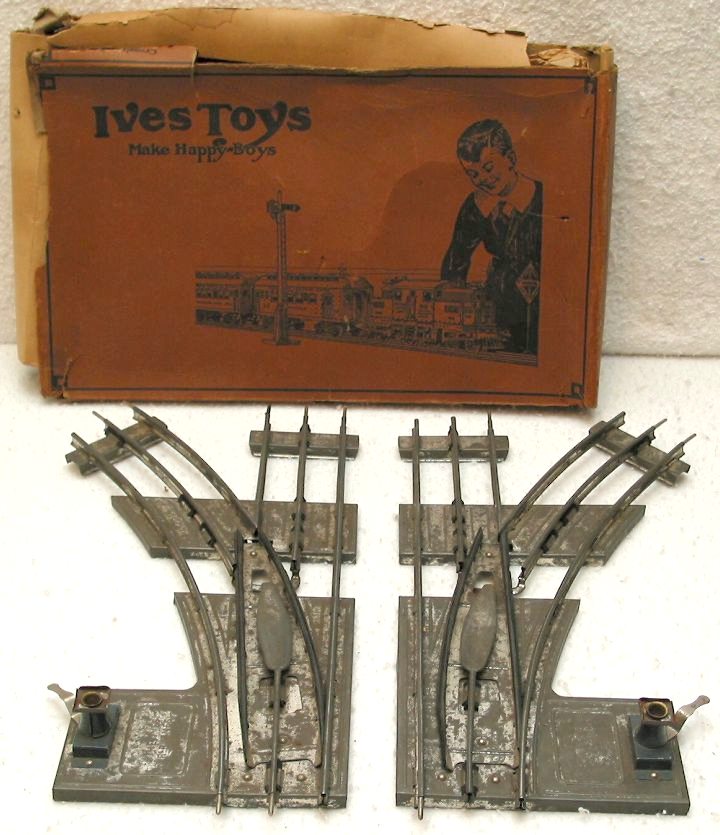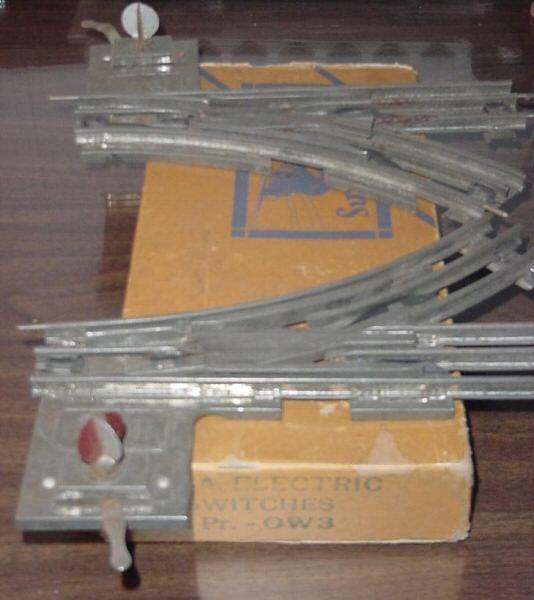 This is an OW3 manual switch for O gauge track.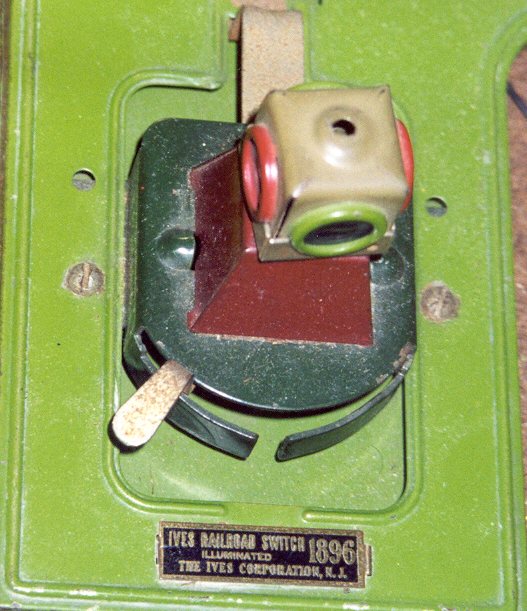 Late switches actually made by Lionel - The 1895 and 1896 were manual switches. The 1897 and 1898 were automatic switches for 0 gauge and Wide gauge respectively.