Early Flag?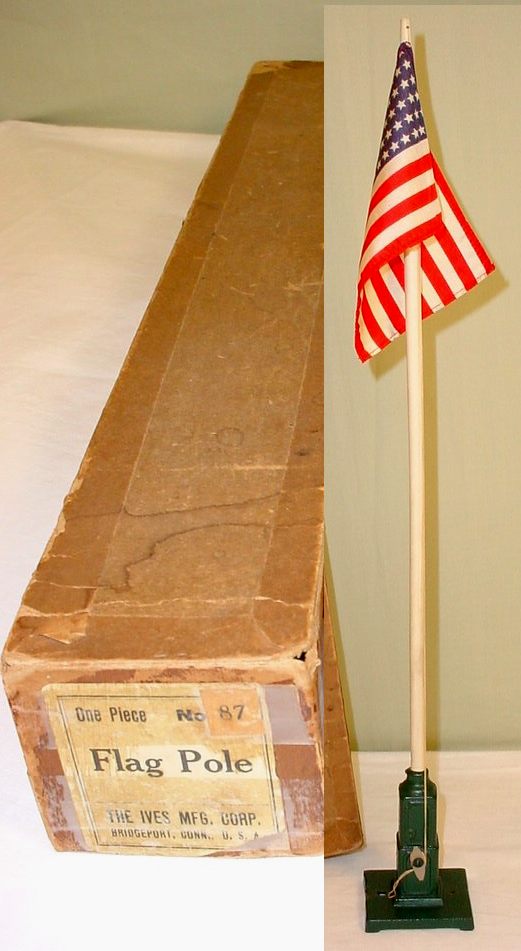 Three different bases on the examples on this page, the example above may be the earlier of the three. The one below is definitely pre-1929. Very difficult to find this accessory with the flag still intact.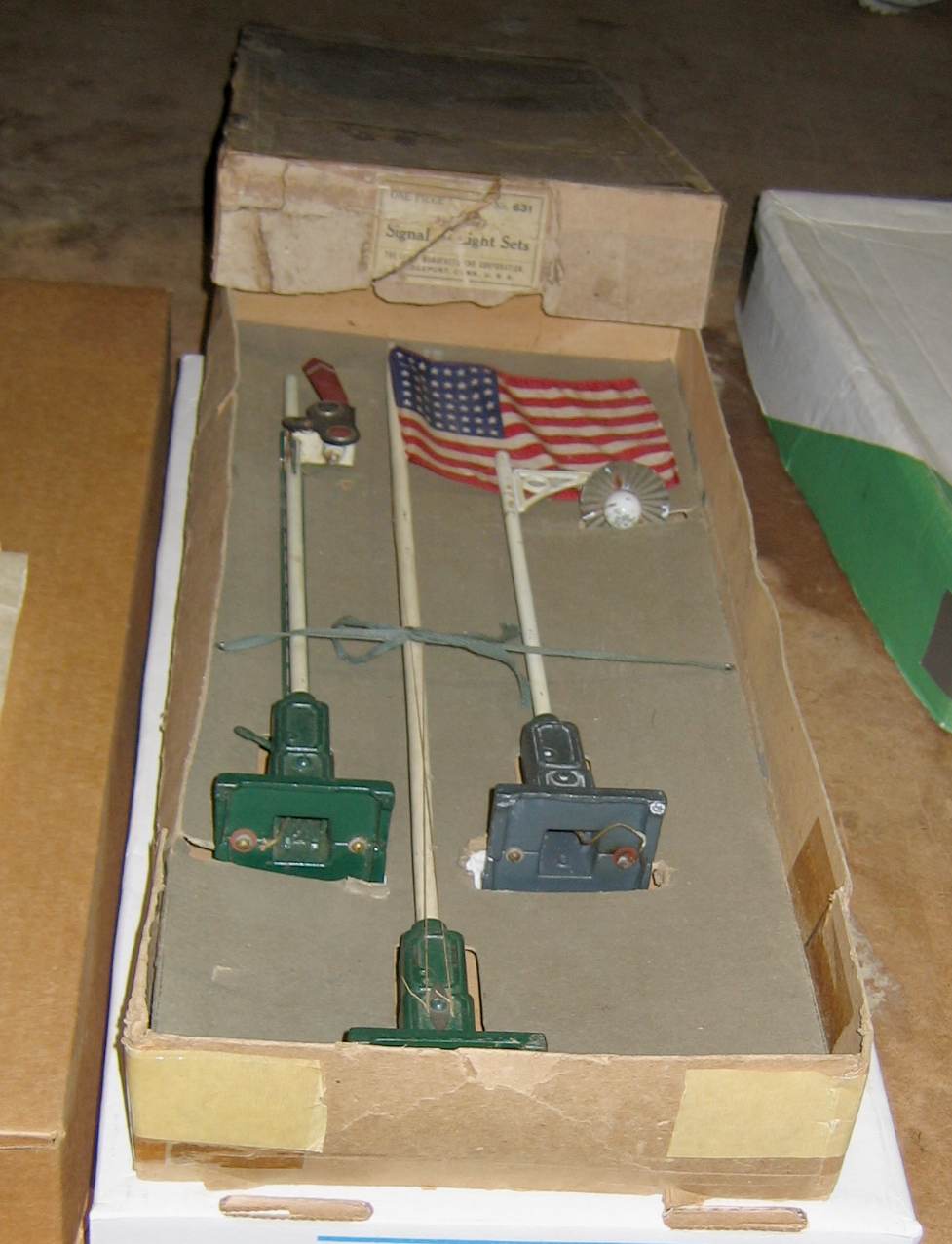 One of several 'Signal Accessory Kits' listed in the catalogs circa 1923-25 - this one has the 306 light and 300 signal to go along with the No 87 flag pole.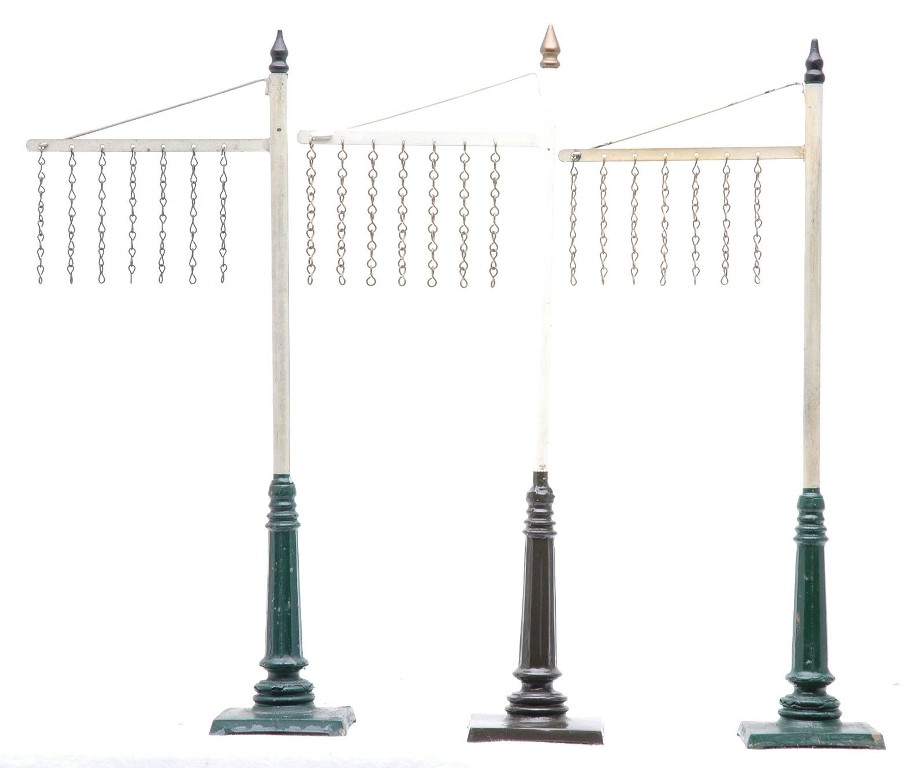 Early examples (above) and a late one (below) of the No. 338 telltale signal or No. 1863 Low Bridge Warning signal as it was cataloged in 1931 and 1932.