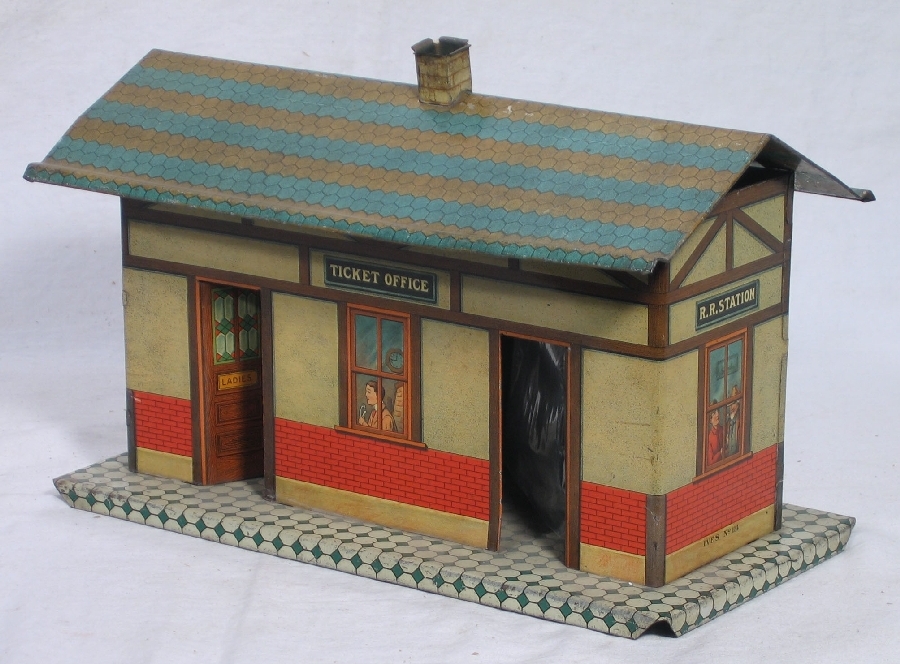 Circa 1910-1912 - IVES changed the body litho again in 1910. The roof has the new double hex pattern, first used in 1910. Note also the color of the brickwork, the doors and window trim.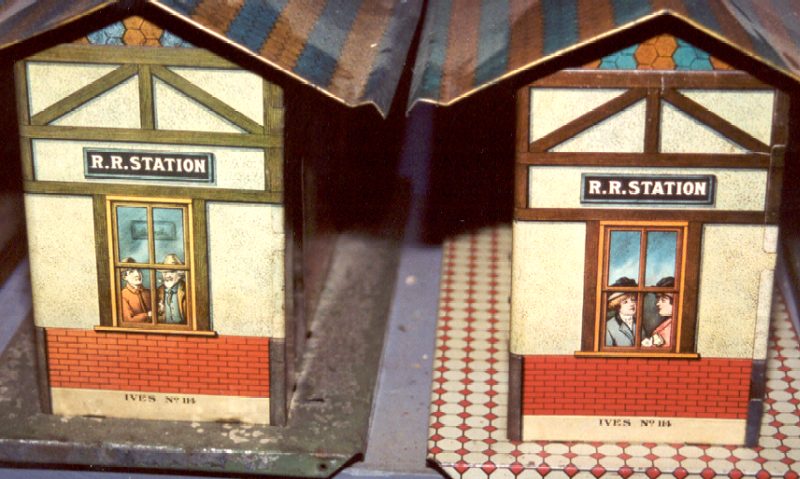 side close up clearly shows the two different litho color variations and the two different ends.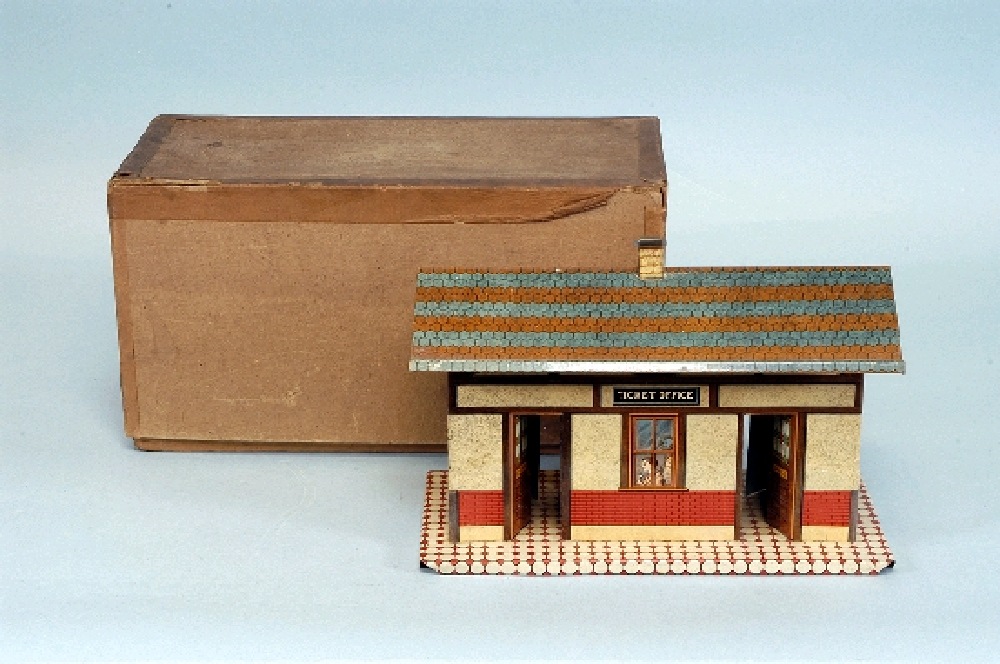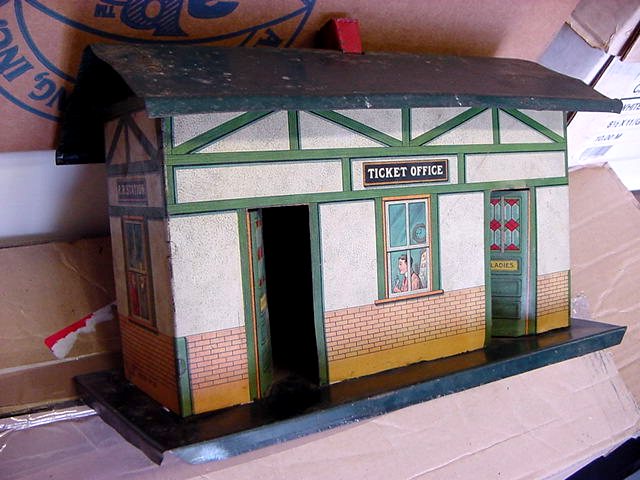 Circa 1913-1925 - Litho design is the same, but brickwork is now yellow/orange and doors are green. Also note that all stations after 1913 should have a painted base and roof.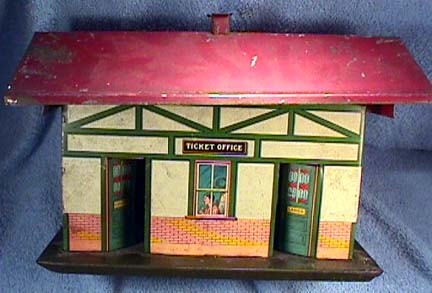 Circa 1920-25 - Even with the red roof this is the earlier 'High version' Note how you can see the rafters above the Ticket Office sign and the orange 'cement' base below the brick work on the bottom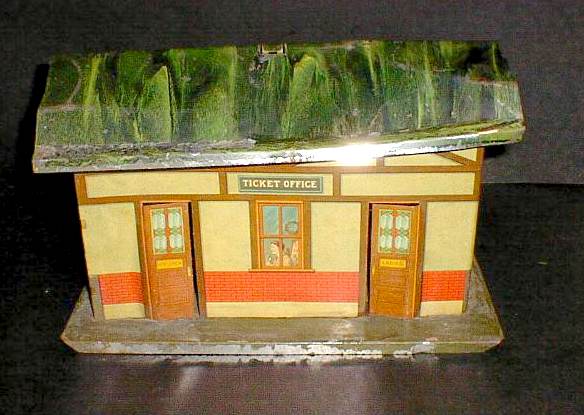 Note this a high version with brown rafters and wood work. We also pictured this example to show the 'swirled' paint job on the roof. We have seen this on several stations that would probably date to the early 1920s.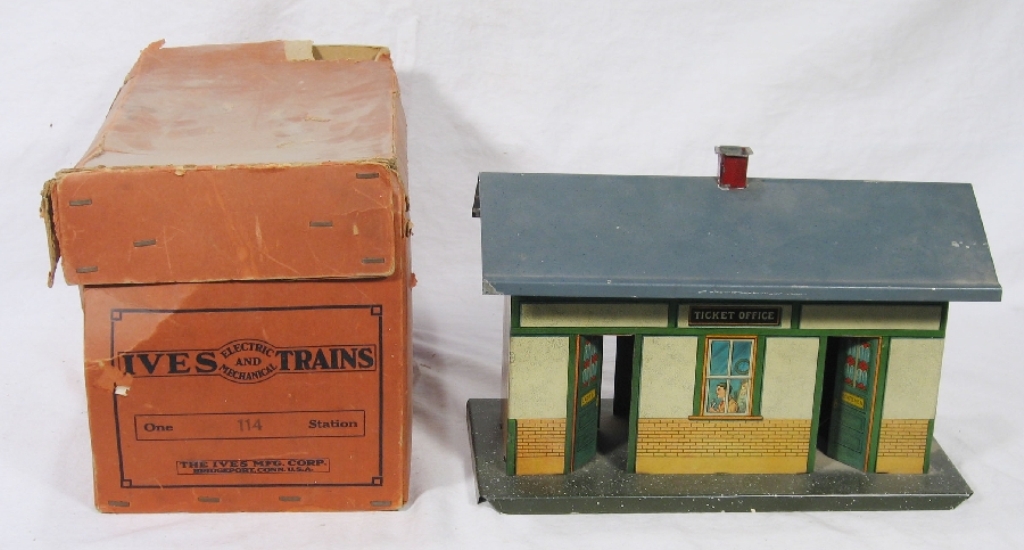 Here's one with original box - box appears to be circa 1924-25, station has all gray roof with speciled gray floor.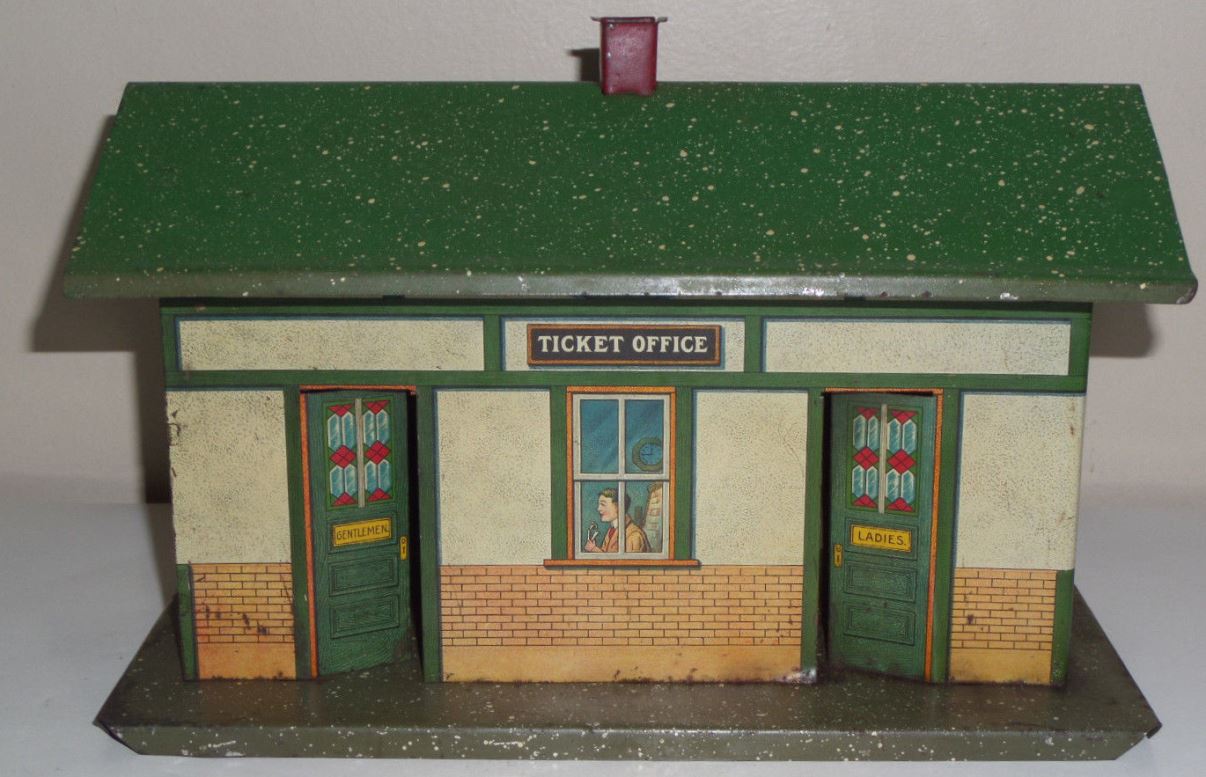 Here's one with the specialed roof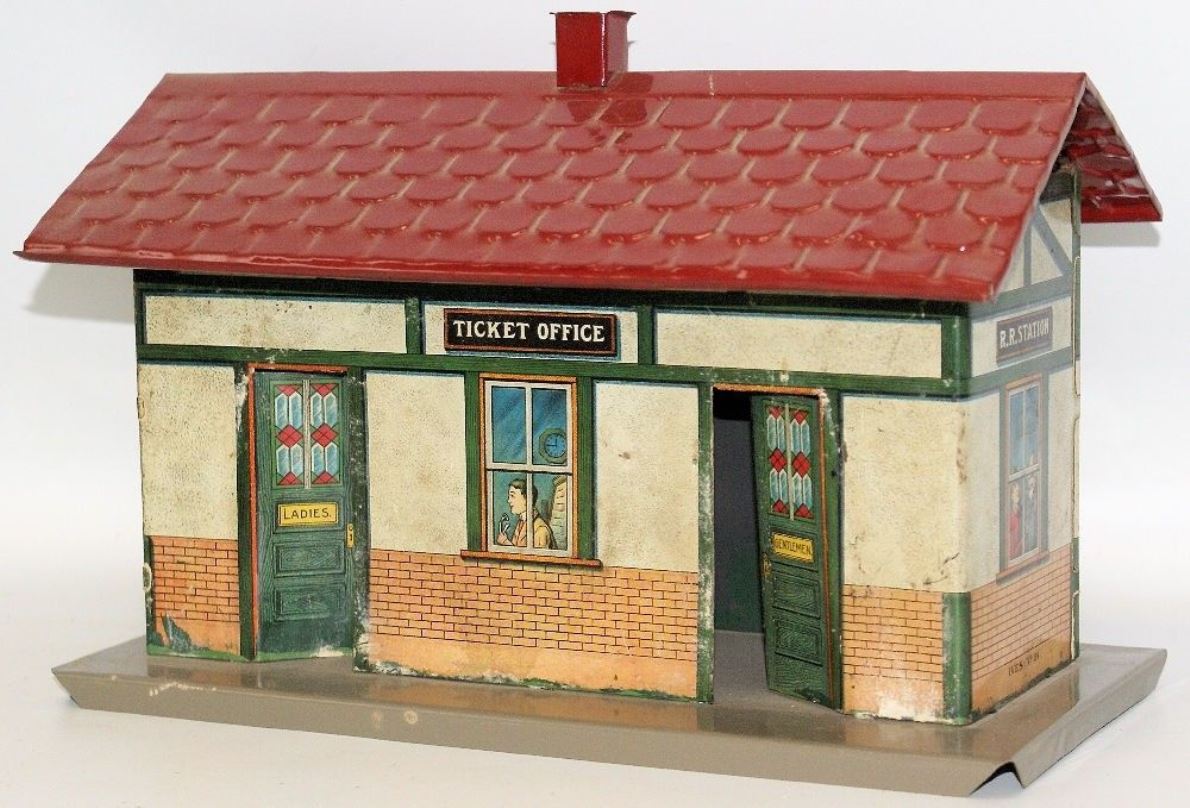 Circa 1925- 1928 - This the low side version, also note that it has an embossed roof.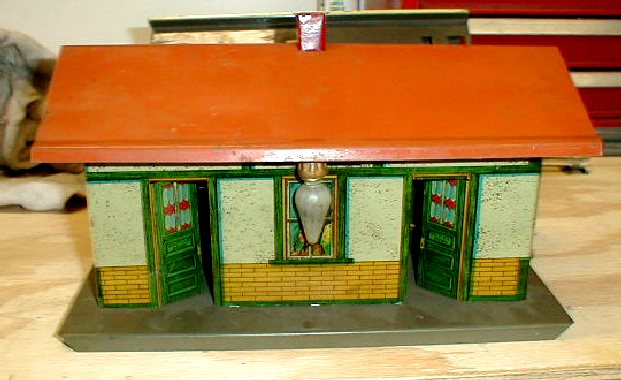 Here's a No. 114-3 which was wired for a light, below is a side view showing the electric binding posts.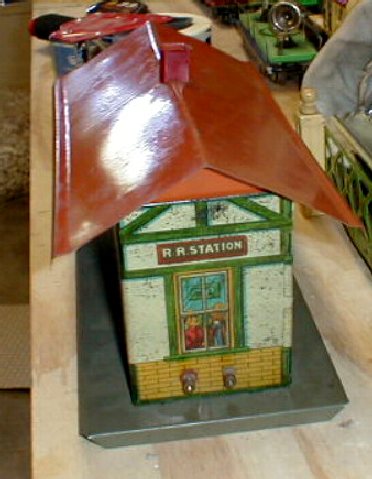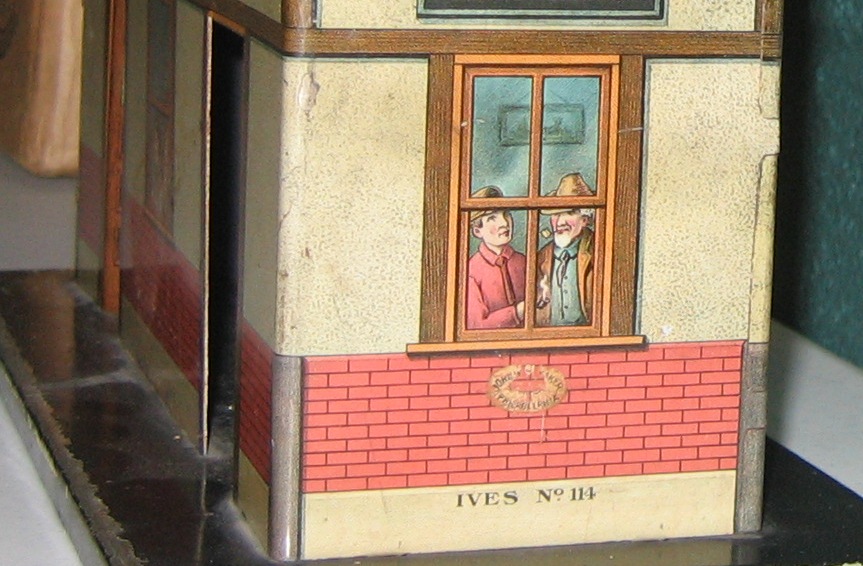 The decal on the side is for John Wanamaker Dept. Store. We believe this tag was applied by the Department store, not by Ives.