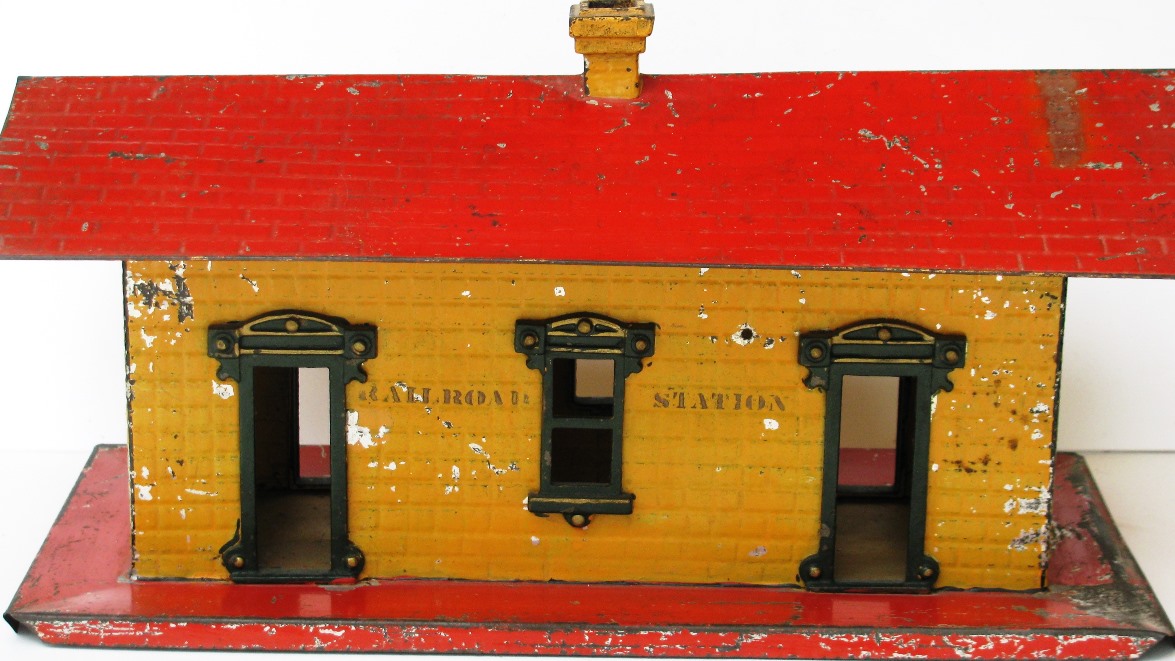 Circa 1902-03 - No question this is the first No. 114 IVES made. It is entirely hand painted, body is yellow, base and roof are red, cast iron windows are black. Note the bricks are embossed on the body. "TICKET OFFICE" stamped on either side of center window as two different stamps.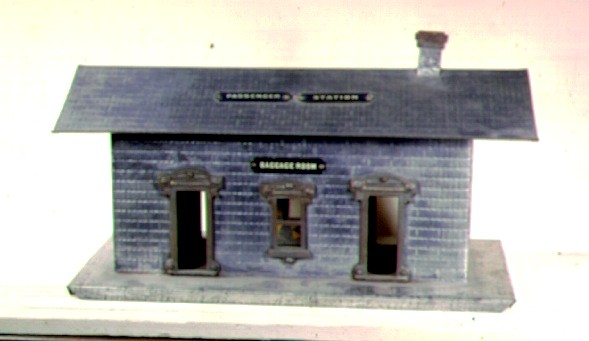 Circa 1903-04 - This version is painted, but now has plates on the roof and an unusual "Baggage Room" plate over the middle window. We're not sure if the unusual color is original or not as you can see from the photo below it was originally yellow.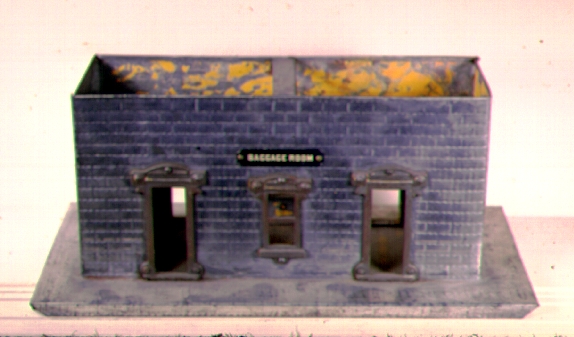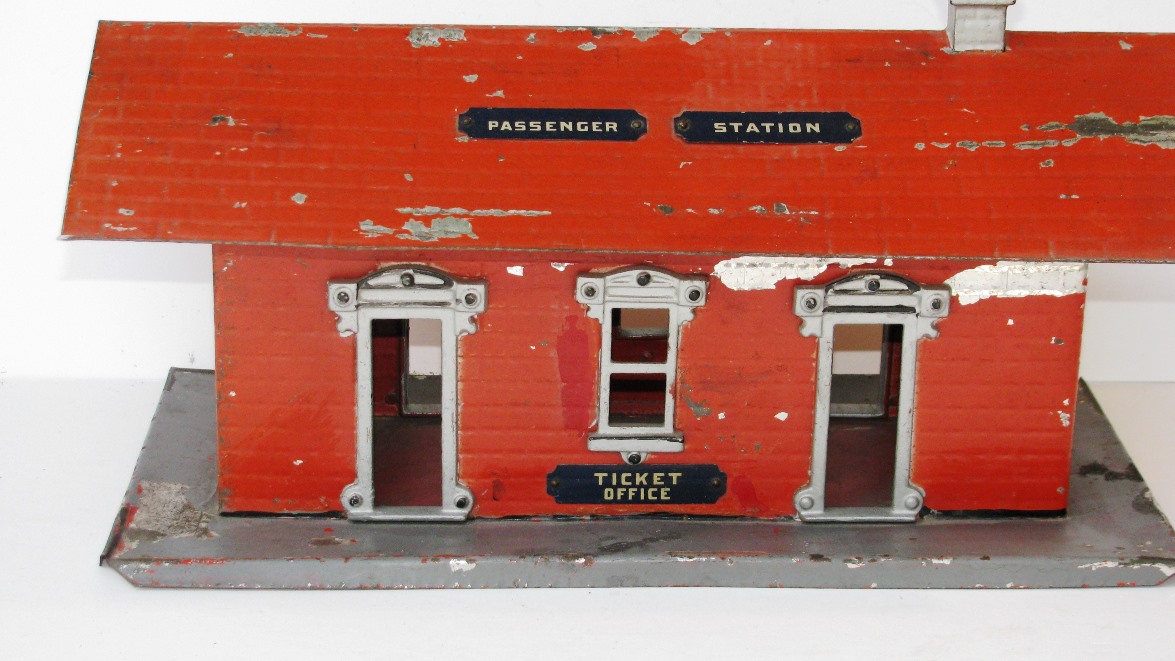 Circa 1903-04 - Still hand painted, but this one is red and has the litho plate below the window. The example below is identical except the plate is above the window.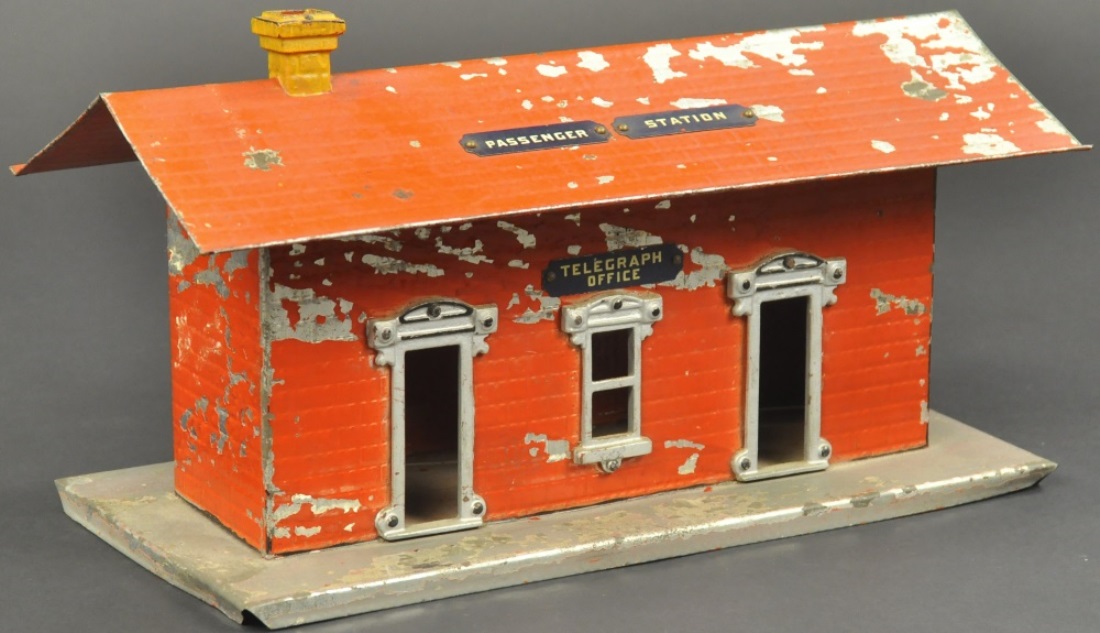 Circa 1904-1905 - The body is lithographed in yellow brick, the roof litho is red diamonds and the base is red hexagons. The roof still has the two signs "Passenger" and "Station". The plate over the center window is "Telegraph Office". The example pictured below is identical except it has a white base and the plate over the center window says "Ticket Office"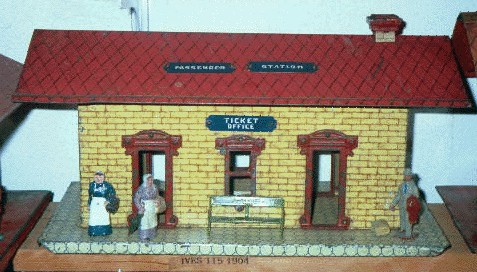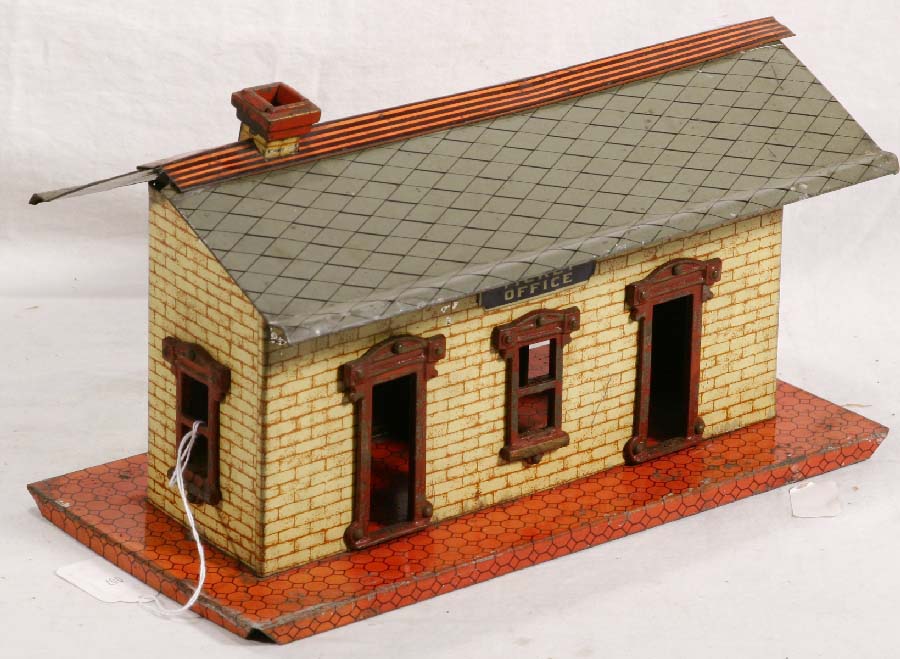 Circa 1906 - Same as previous versions except note the changes in the roof. Besides the etched plates which are no longer present, this roof is two piece and held together by a litho strip of metal .