Floor Train Passenger Cars
1910-1912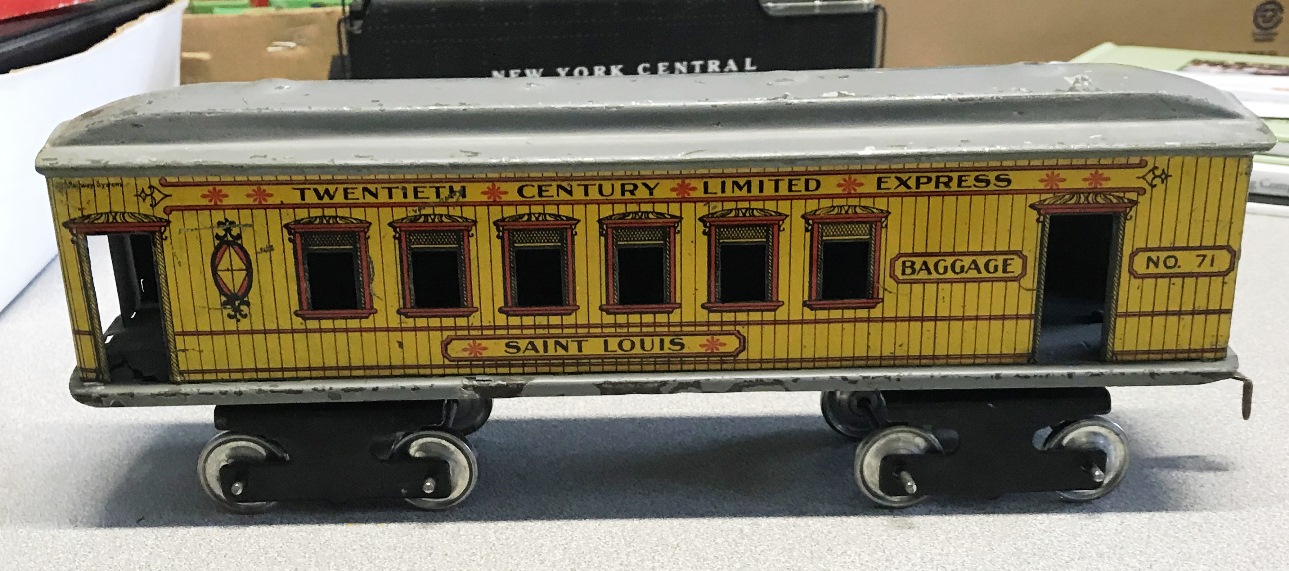 Circa 1919-1912 -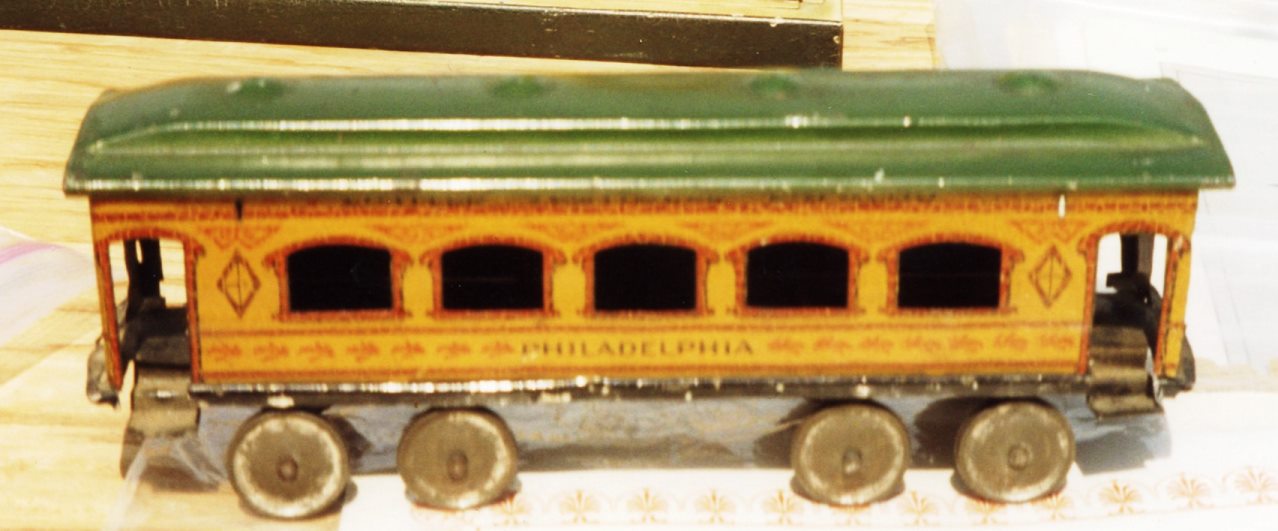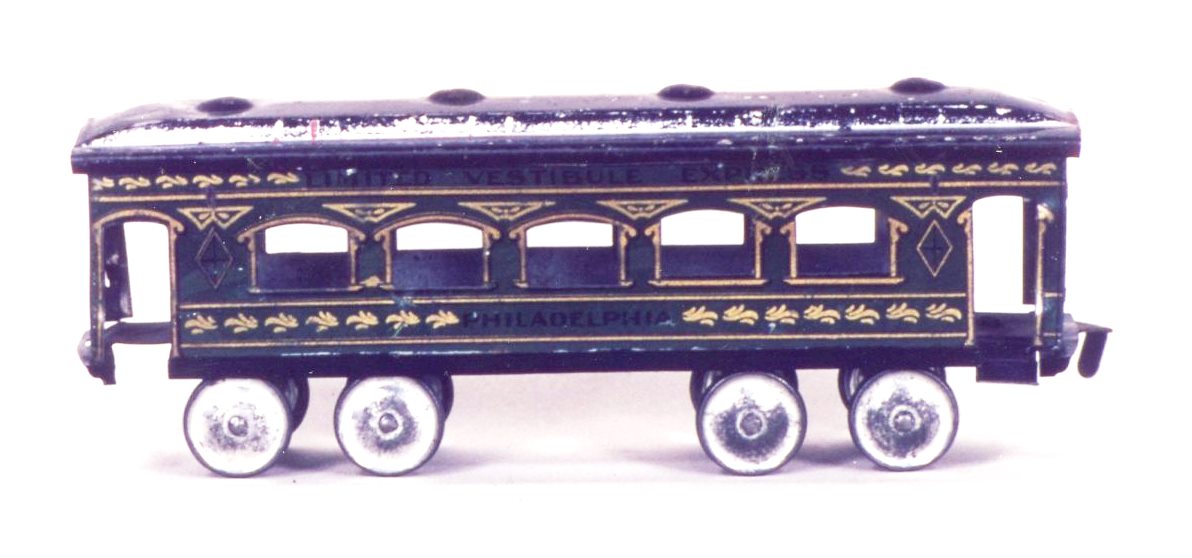 Any long passenger car on a floor train base is rare. The car above is tri-colored and has the more traditional looking inboard trucks. The car below has a fixed 'T-Truck' that would appear to make it very late. The Philadelphia car in green is quite rare and we've only seen it in the floor variation.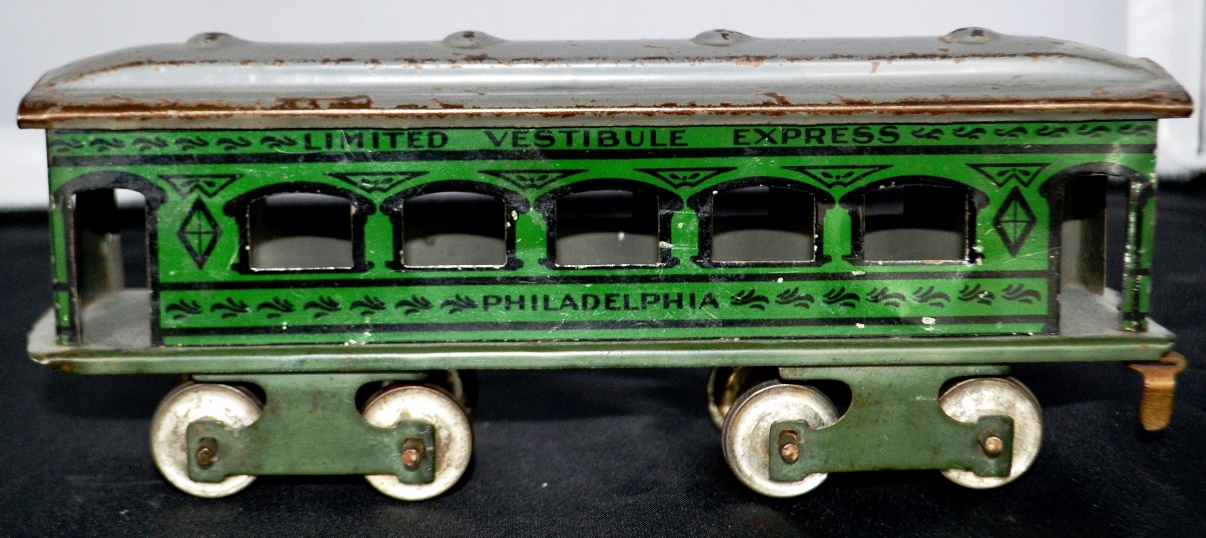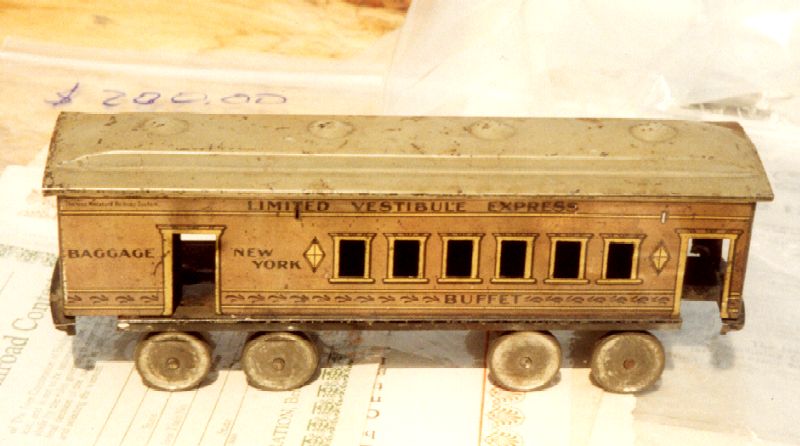 Not sure what to call this color, almost a pale green`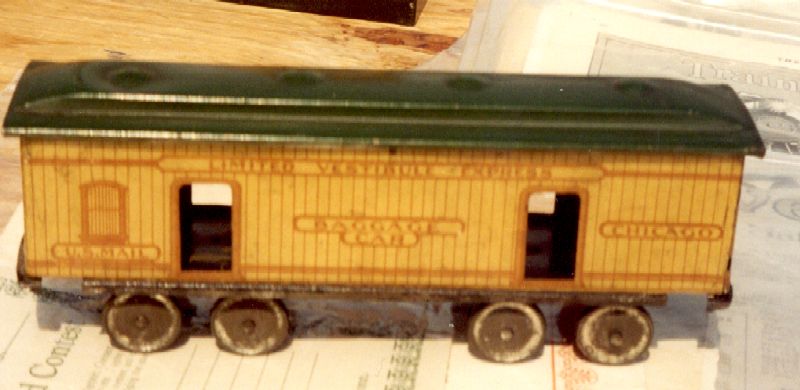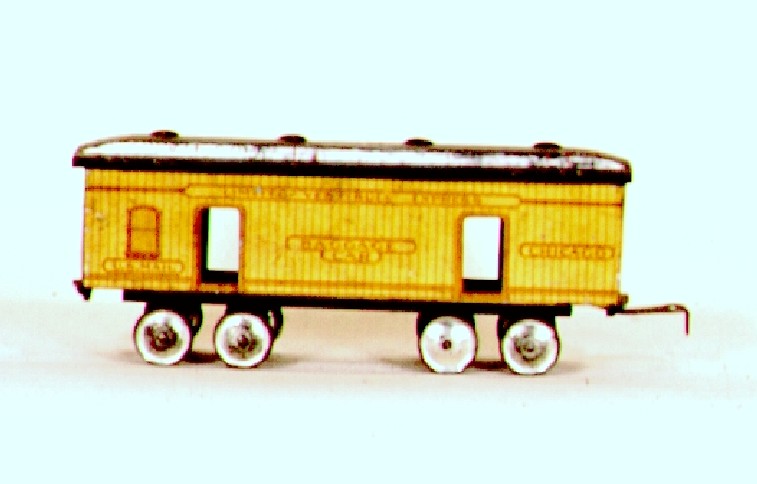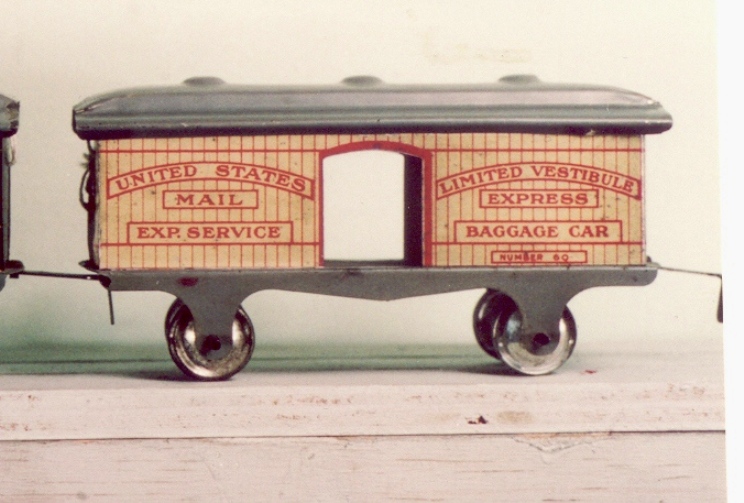 No. 160 baggage car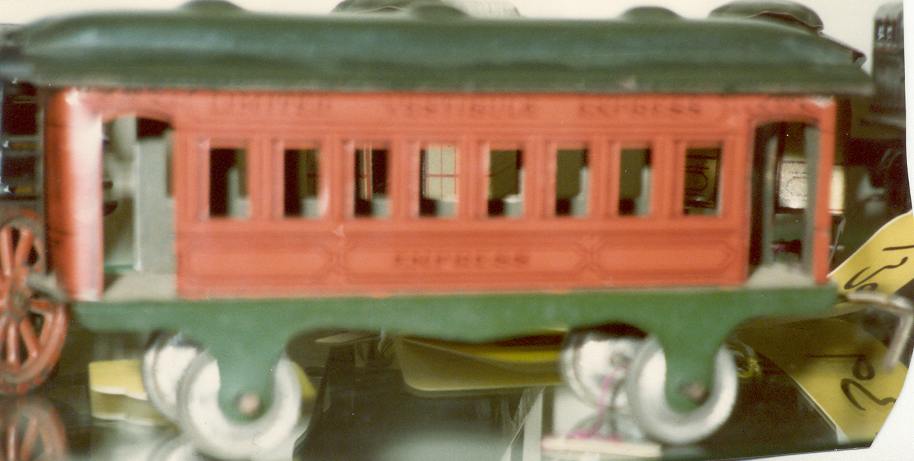 Empress car, the example above has a green roof and frame. The example below has a gray roof and frame.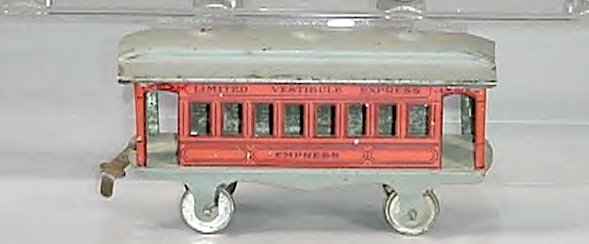 The above Empress floor train is hard to explain. It has a completely different litho than any of the known pre-1910 cars. The yellow wood litho with bright red trim and roof make this a striking car.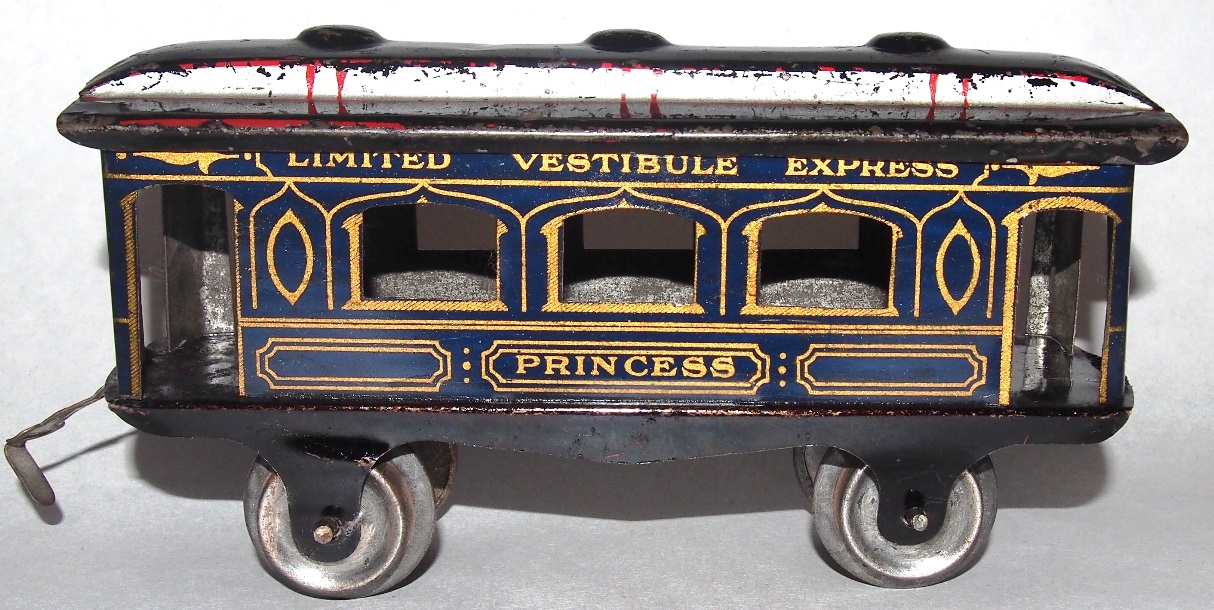 No. 161 Princess - Note that this car has track wheels and a pre-1910 roof, but does have the correct frame with only one coupler and just the slot on the other side, the yellow car below is similar but has the floor toy wheels.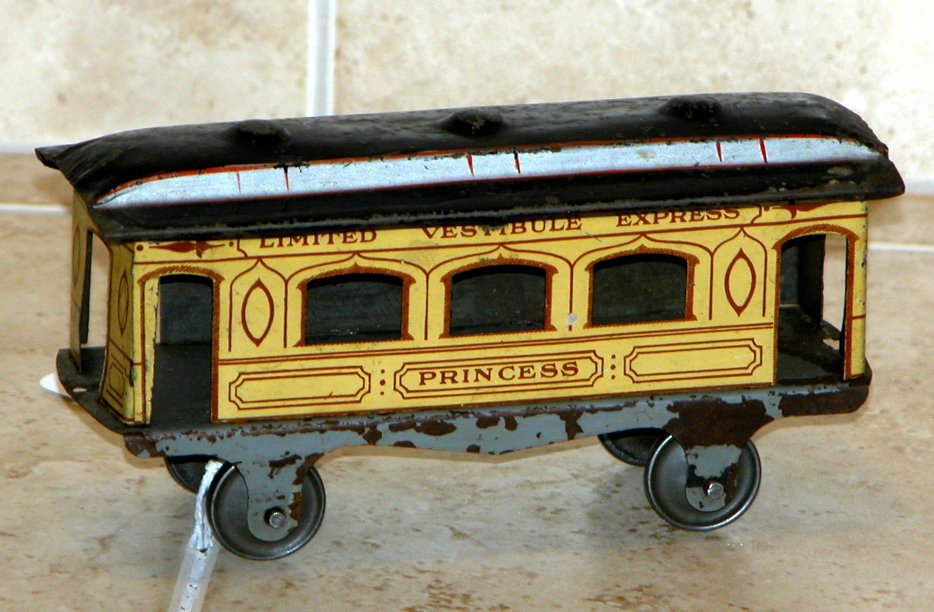 It has always been our contention that the Brooklyn/Buffalo baggage cars are the rarest of the group. The reason is that IVES used the older red No. 50 baggage with most of these sets. The picture above adds credance to this as it proves they still had the red No. 50 baggage available after 1910 and did include it in sets with Brooklyn cars.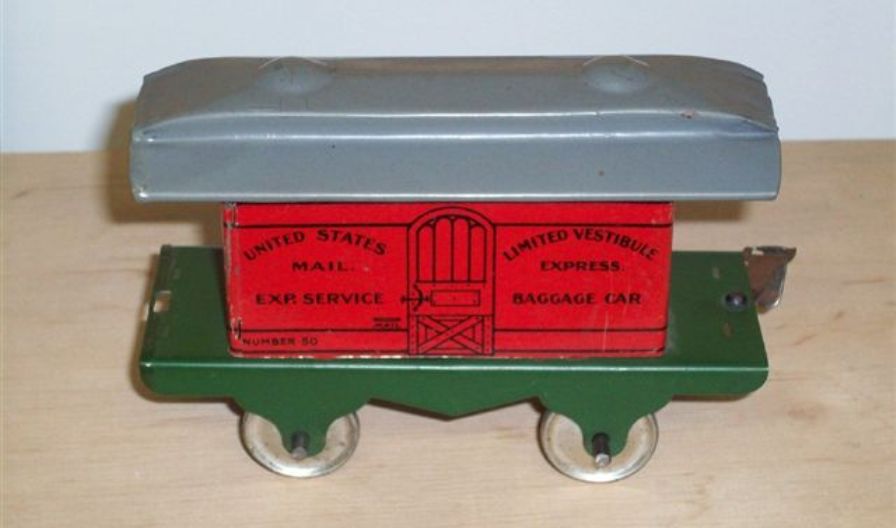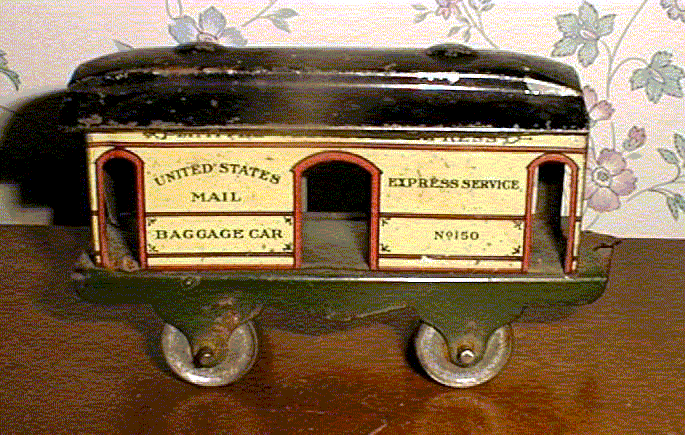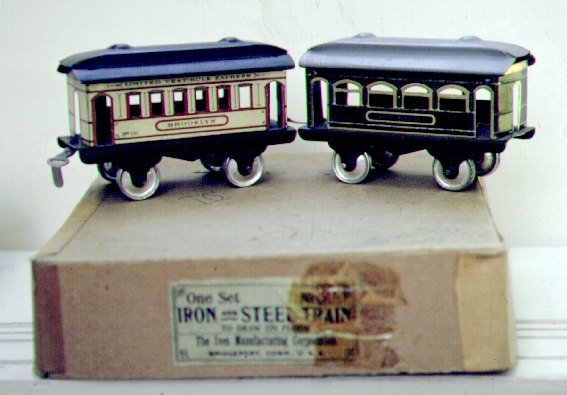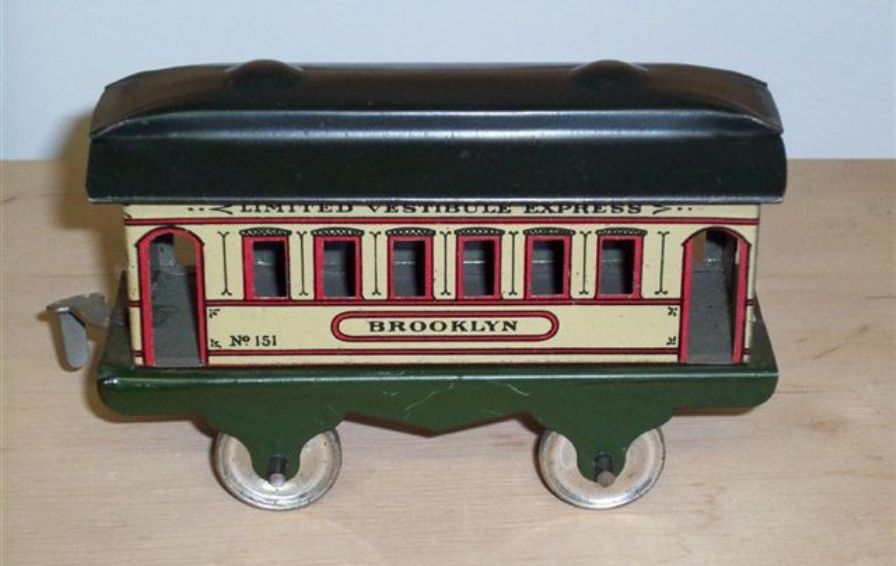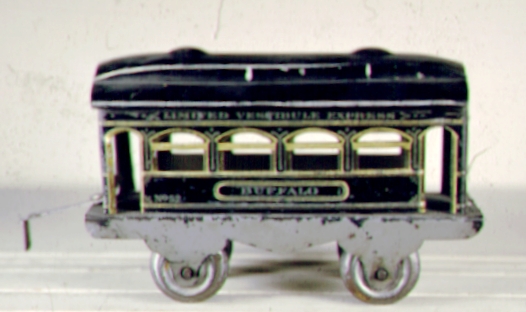 Black Buffalo, note this one came with track wheels, but the correct frame with only one coupler and just a slot on one side.