Miscellaneous Floor Trains
Pre 1910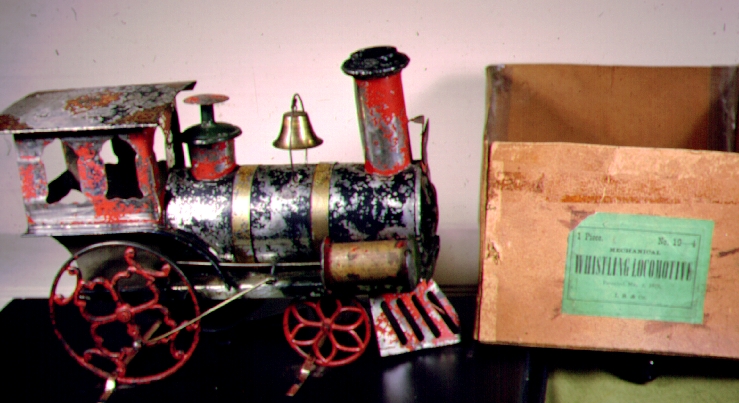 Circa 1885-1890 - Cataloged as No. 19-4, this train is called the Whistler. Not only is this one complete but it comes with its original box.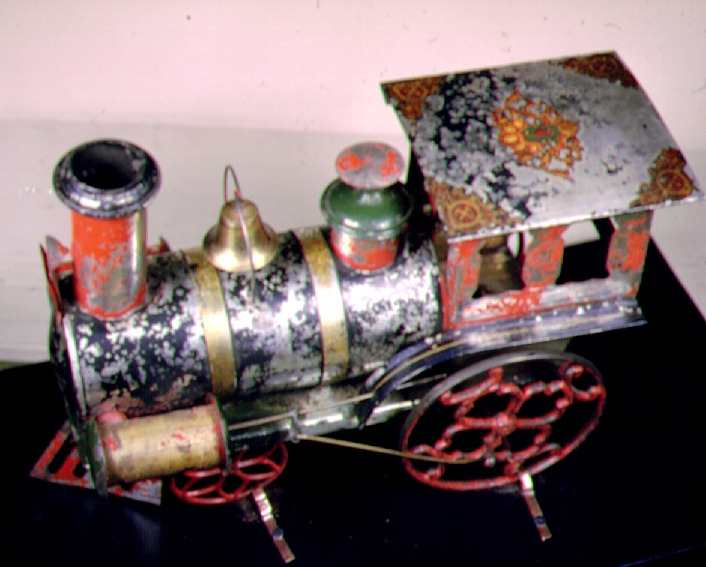 Top View shows some of the ornate decorations used on these floor trains. Below is a later version of the Whistler (note different wheels) and a close up of the top of the cab.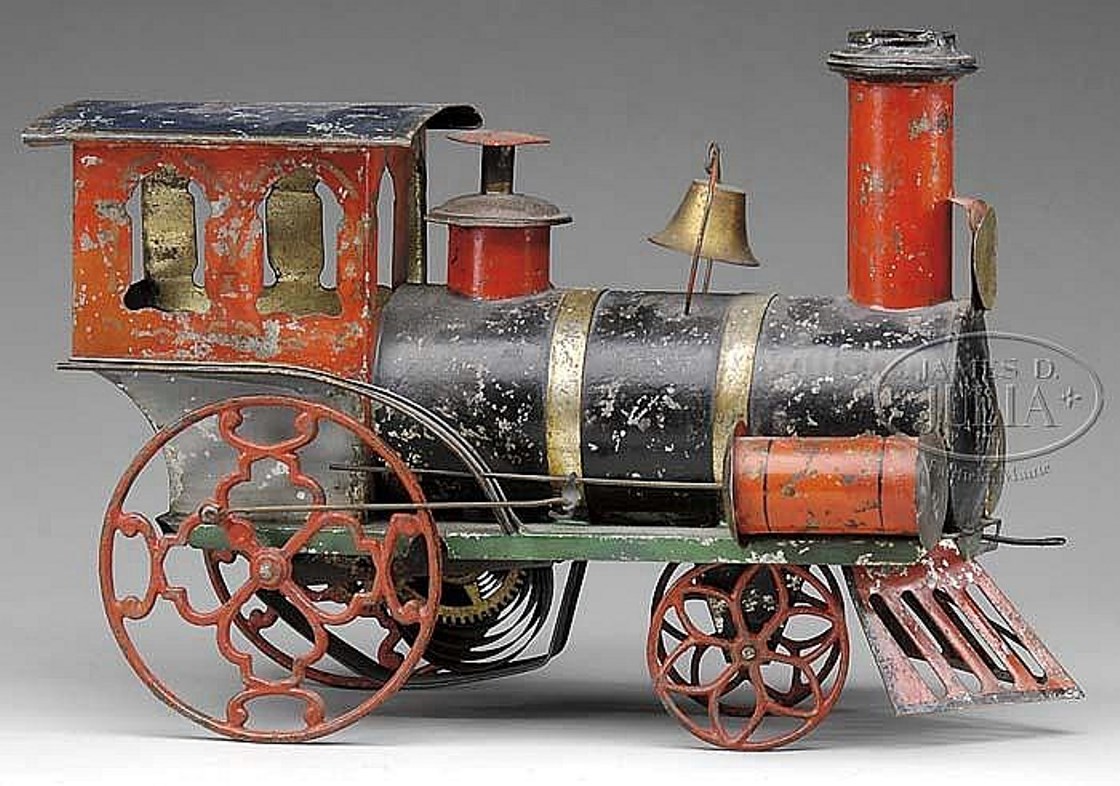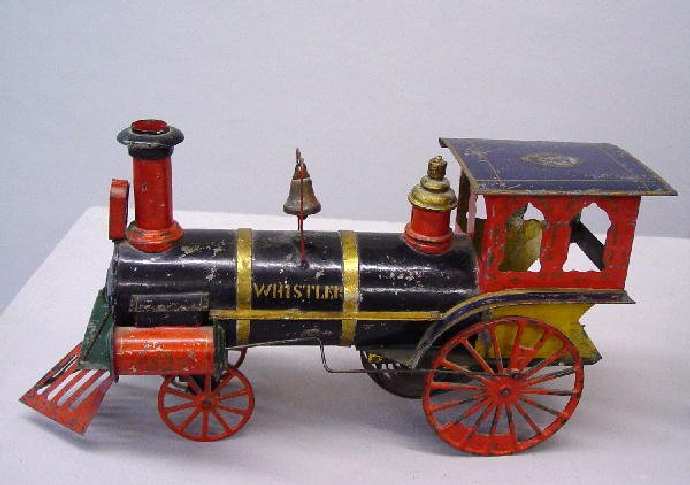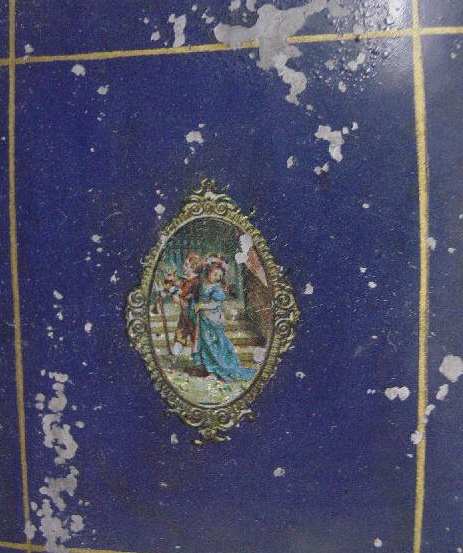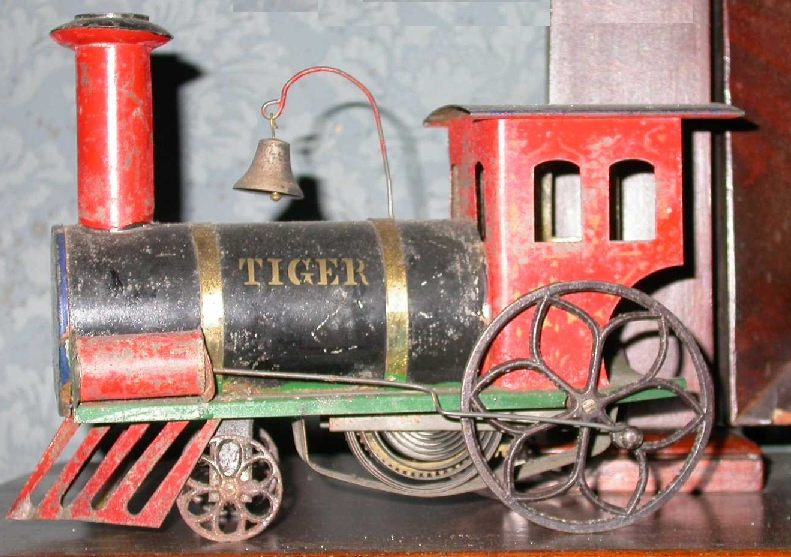 Tiger - tin windup from 1880s. Below is the VULCAN.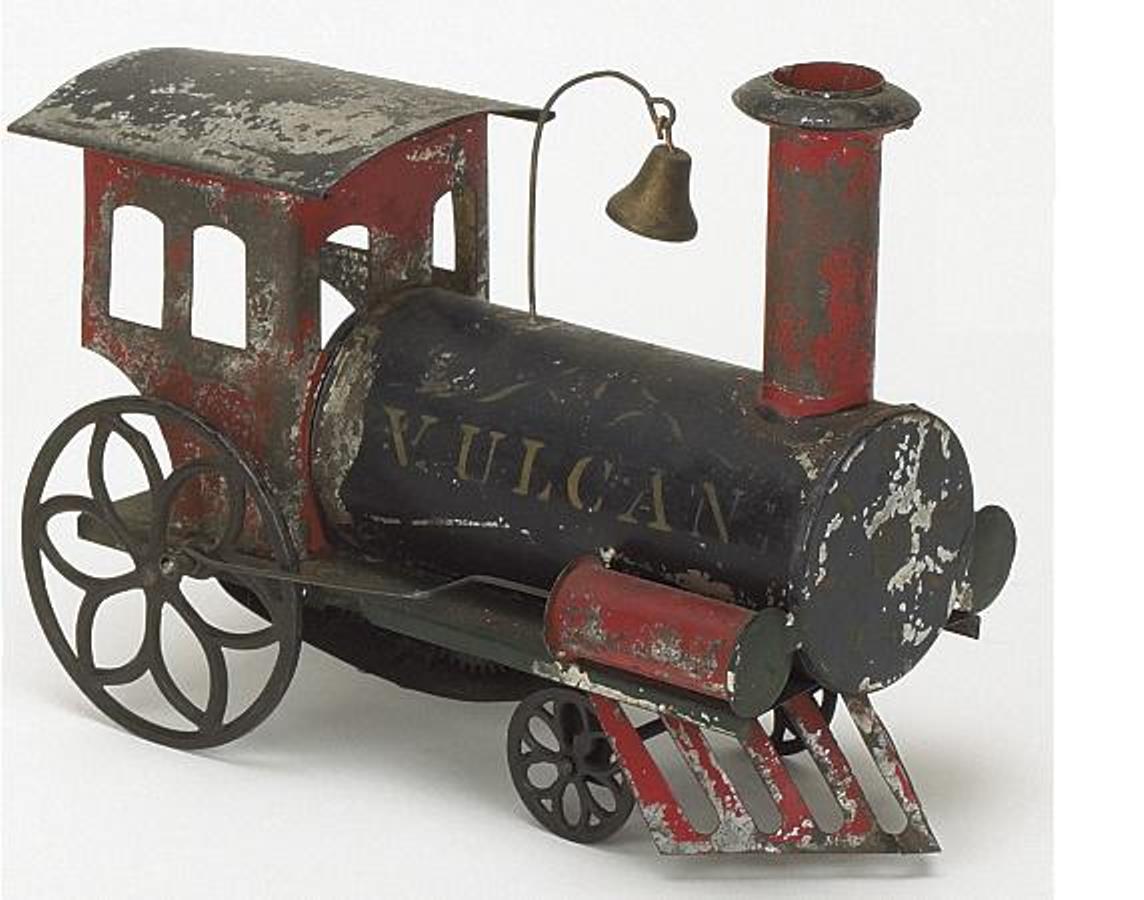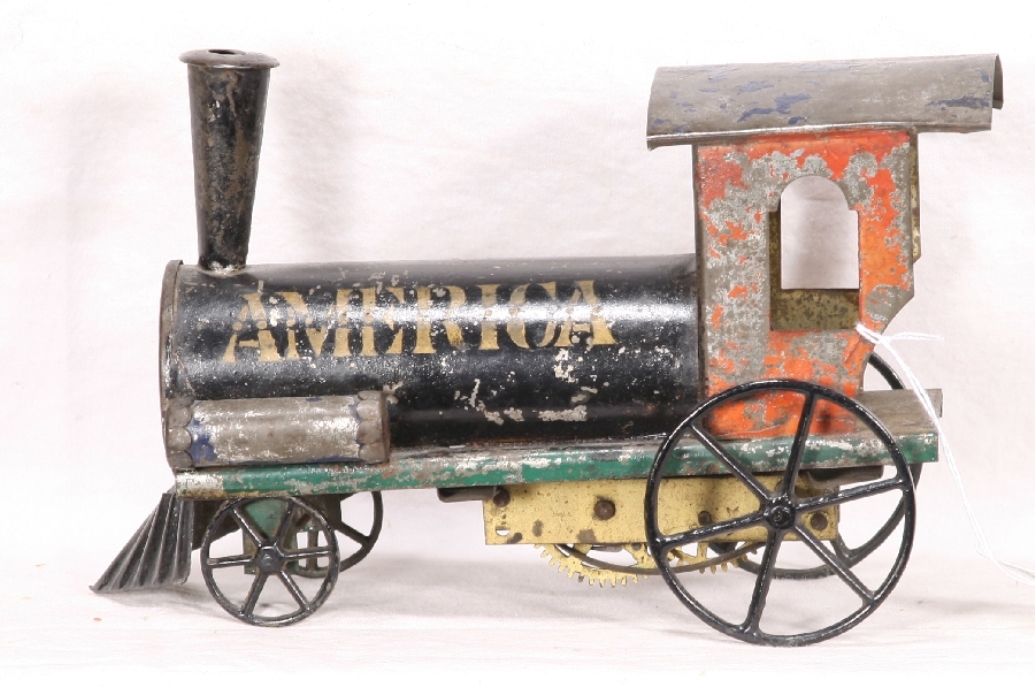 Ives sold one labeled America, we're not sure this is Ives.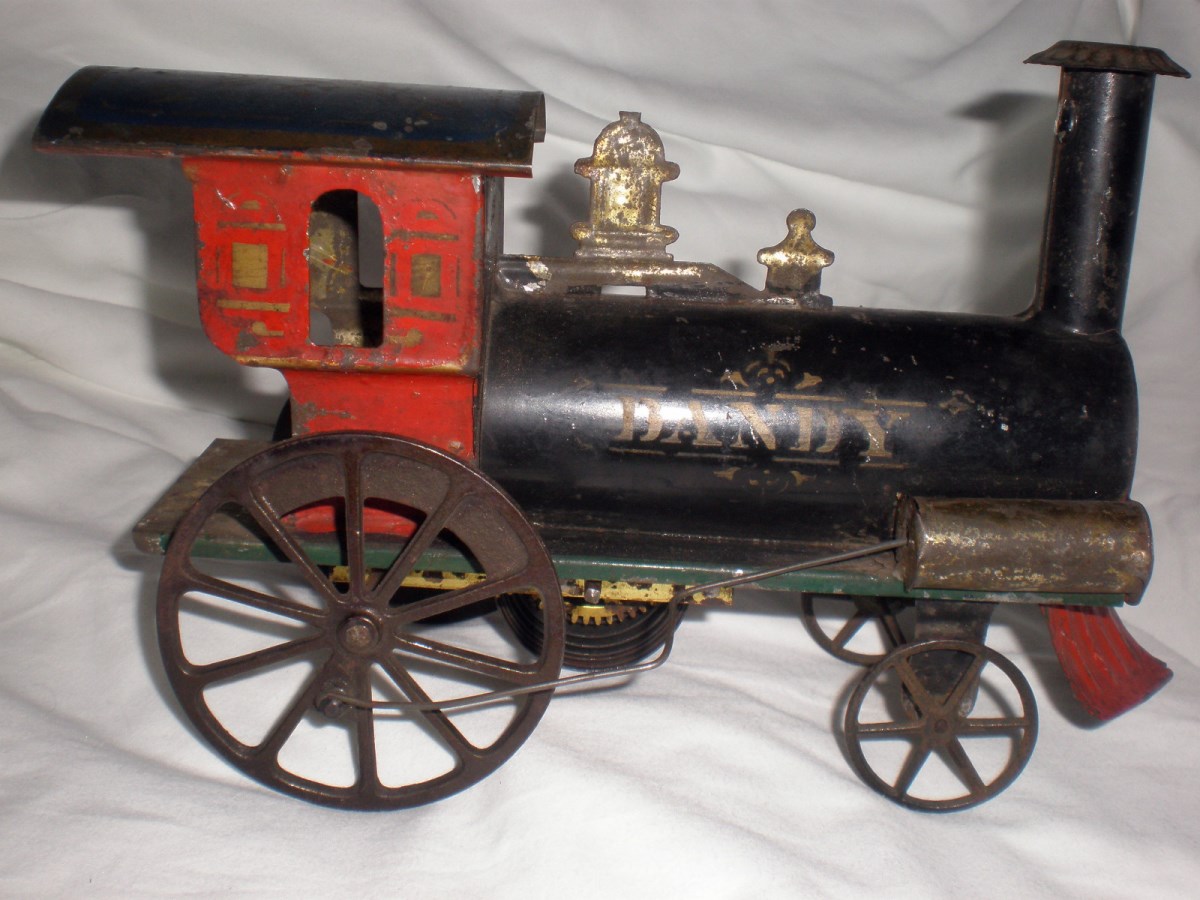 Ives tin Dandy, appears to be 1890s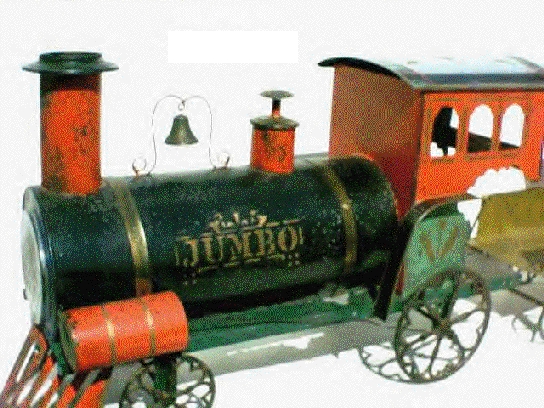 Circa 1885-1895 - Not sure if this is Ives, appears similar to Adonis loco in catalog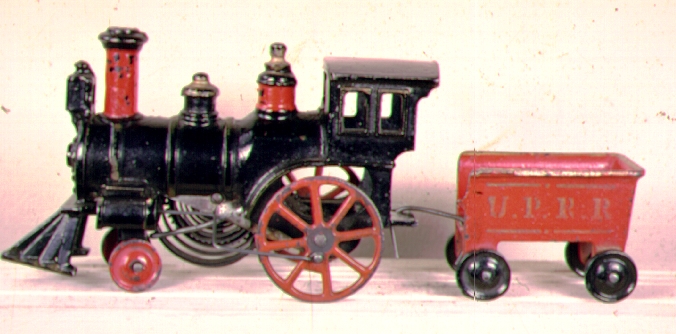 Circa 1890-1900 - Listed in my 1892 catalog as Mechanical Iron Locomotive and Tender No. 19-2. The tender for this one is marked U.P.R.R.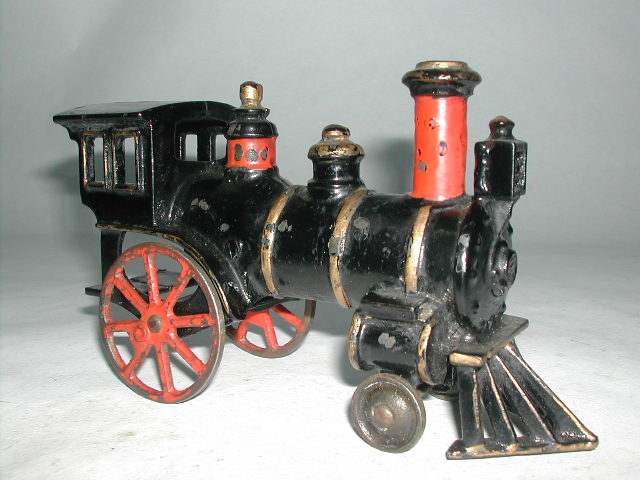 Cataloged in 1895 as Catalog No. 749.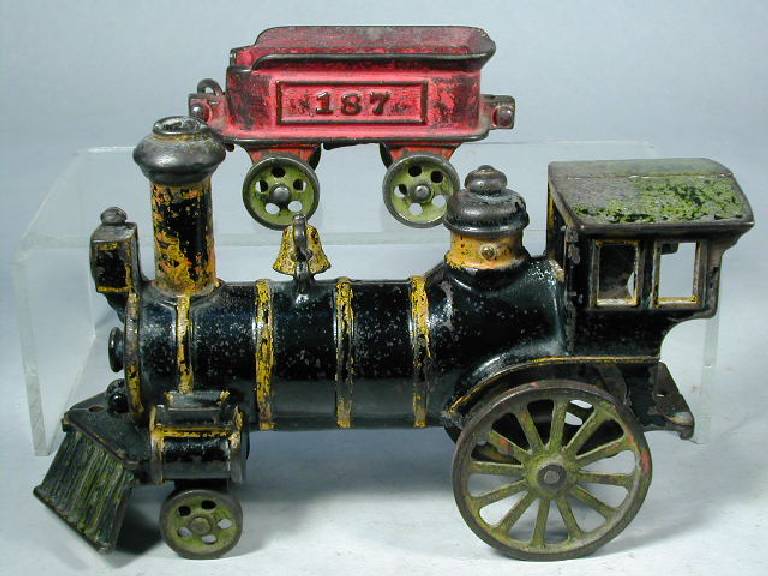 Cataloged in 1893 with three gondolas, which had CI conductor standing on one (below).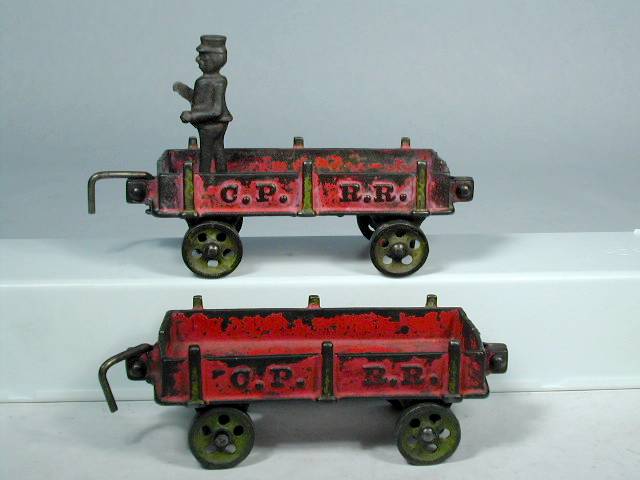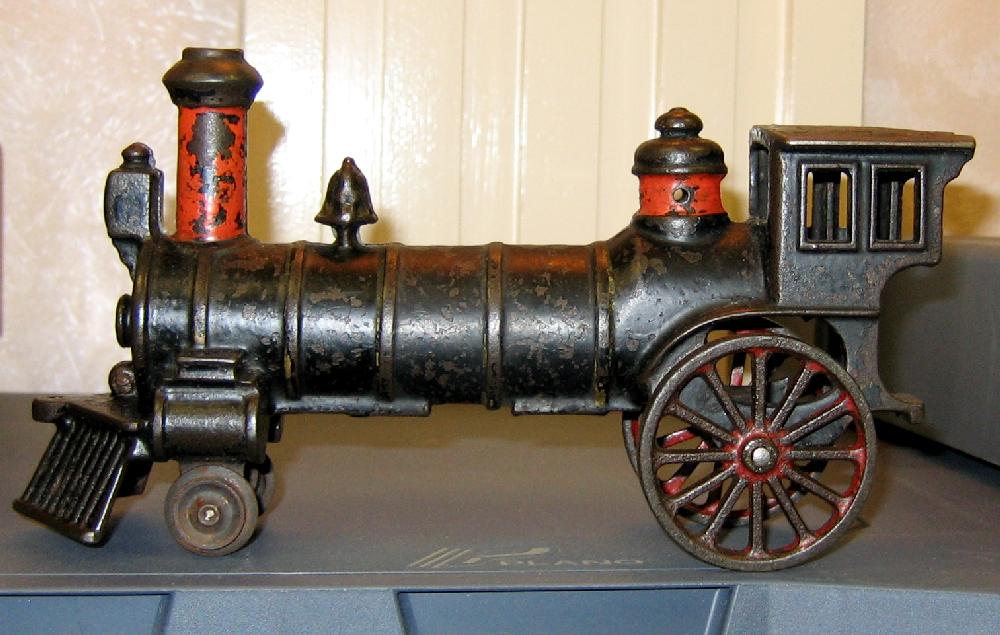 Unusual variation - has one more section than locomotives above.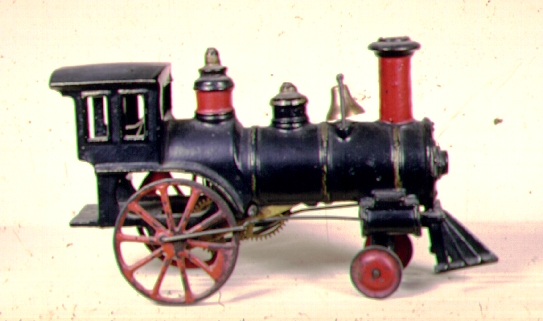 Can't give you a name or number for this one, but note the operating bell - Most likely from the 1890s. Below is the same locomotive with tender, key and in the original box. The box is not marked for the Ives Blaklee Co. (IBCo), which would date it to late 1890s or early 1900s.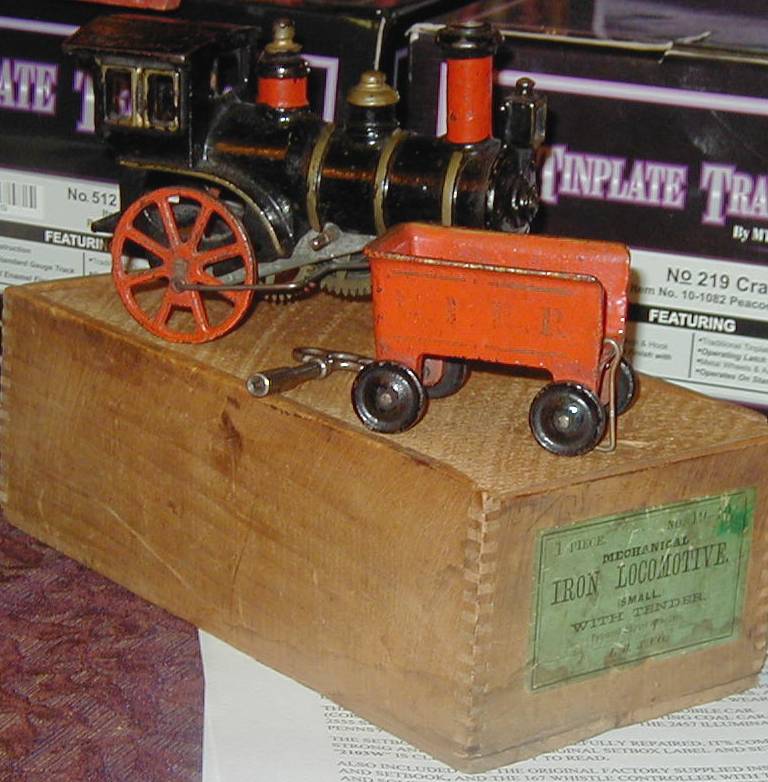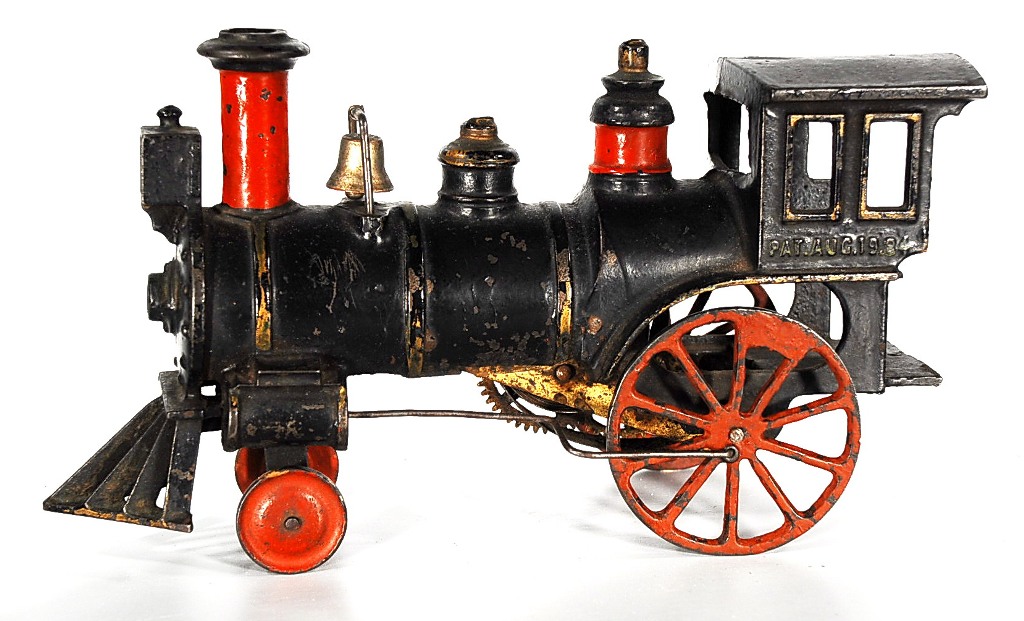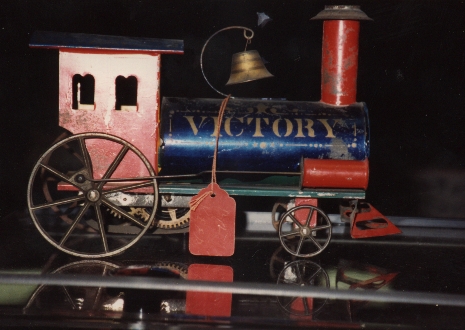 Circa 1890s - The Victory loco was sold without a tender
Circa 1885 - 1895 - This one is the Jupitor, Note the ornate design on the boiler front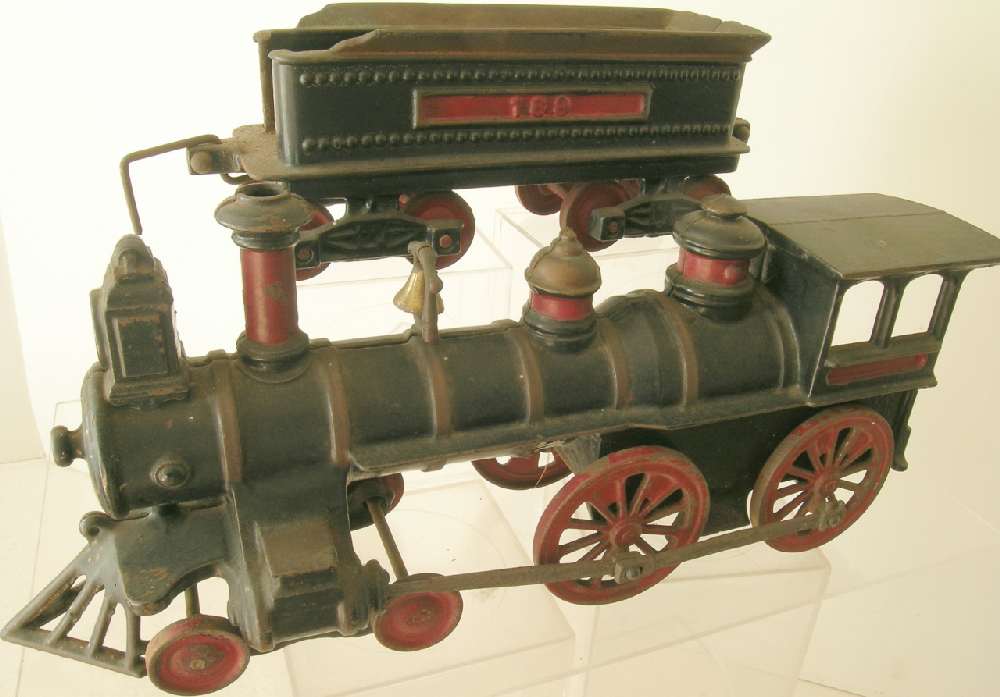 Circa 1890-1900 - Ives also made pull toys and this was the largest - Called the Cannon Ball Train, it came with the tender box car and passenger car shown below.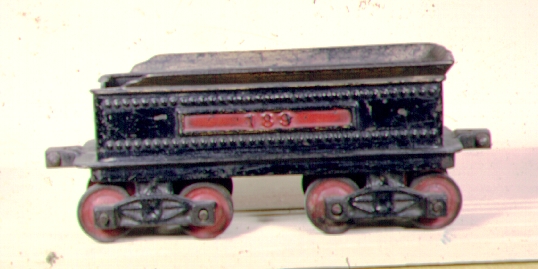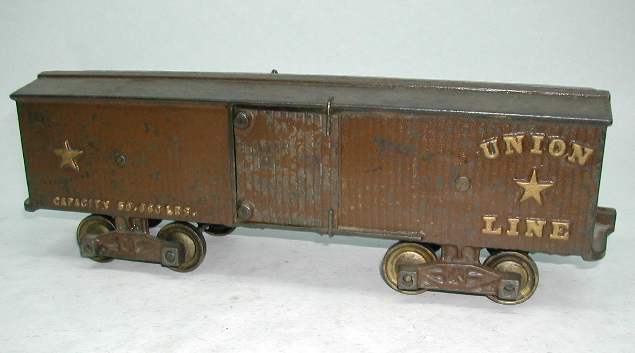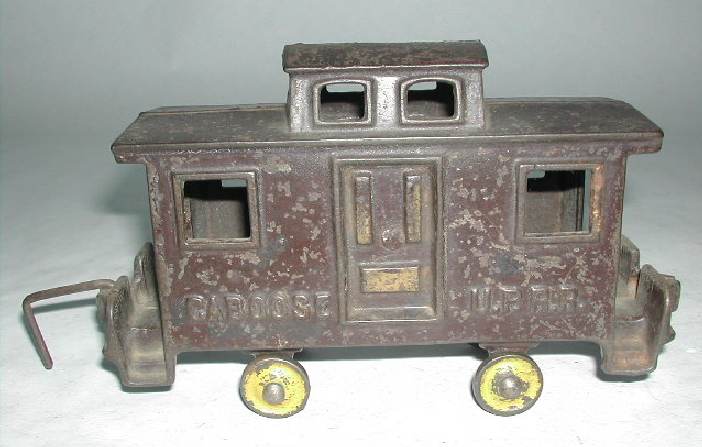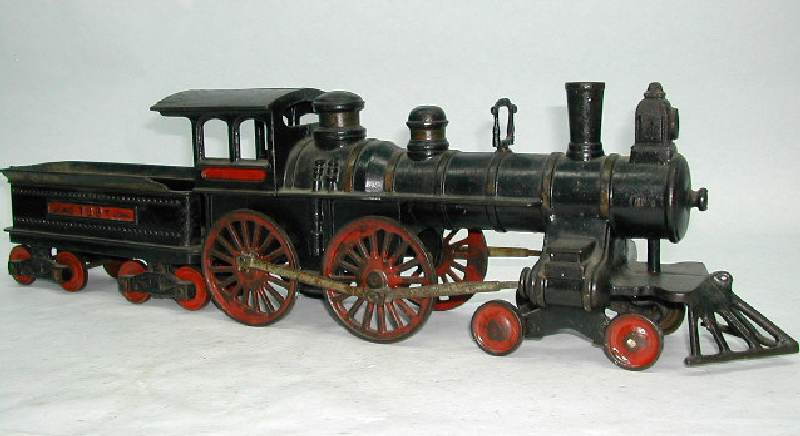 Circa 1893 this is the early version with the tapered stack and early drive wheels.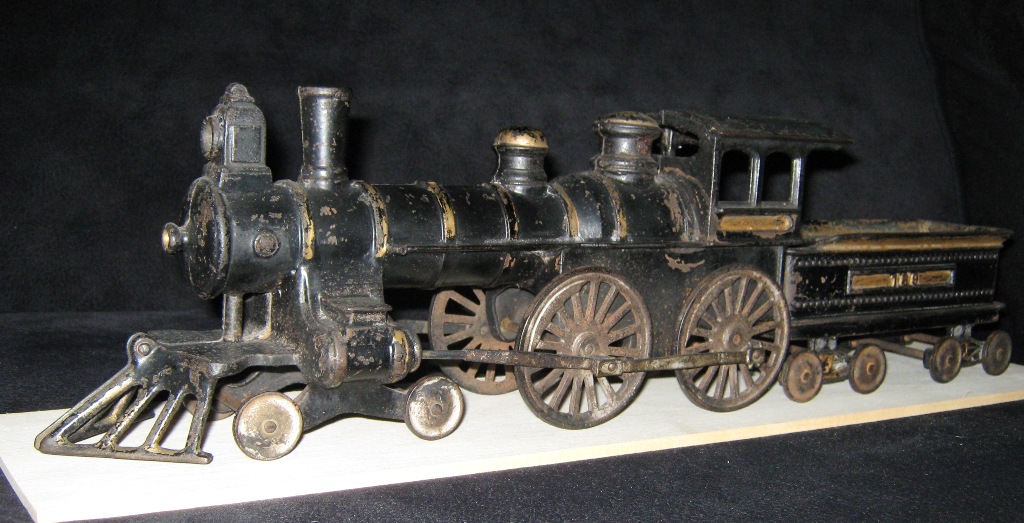 The example above is trimmed in gold with earlier stack and outboard trucks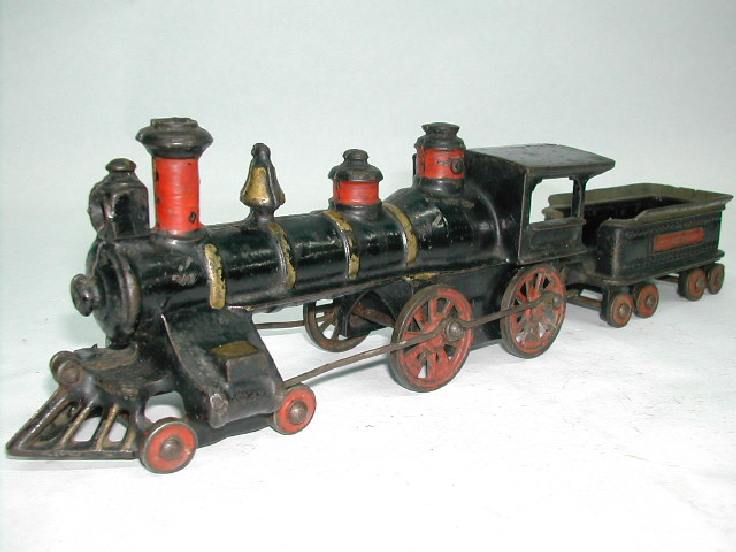 Circa 1902 with capped stack - Engine (above) and two Limited Express cars (below).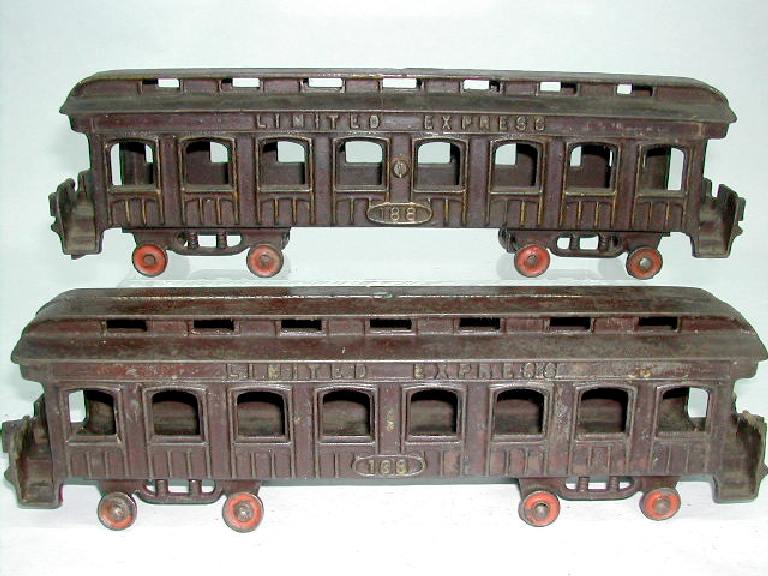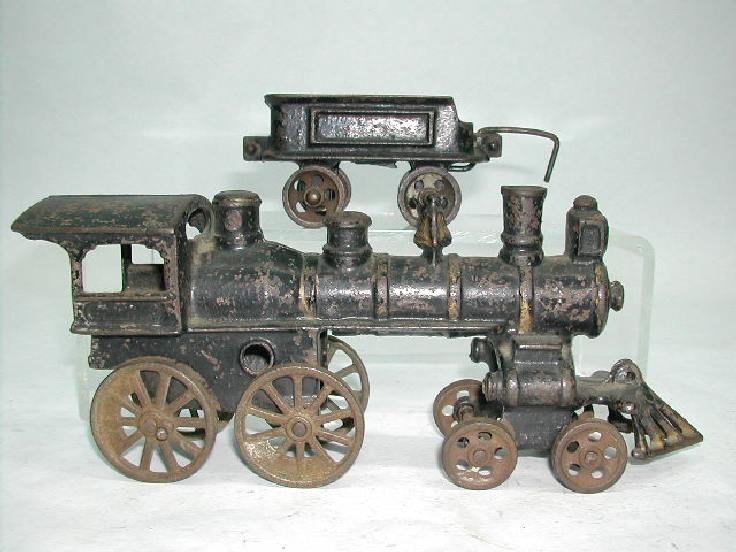 Circa 1898 Freight set with engine (above) and two cars (below).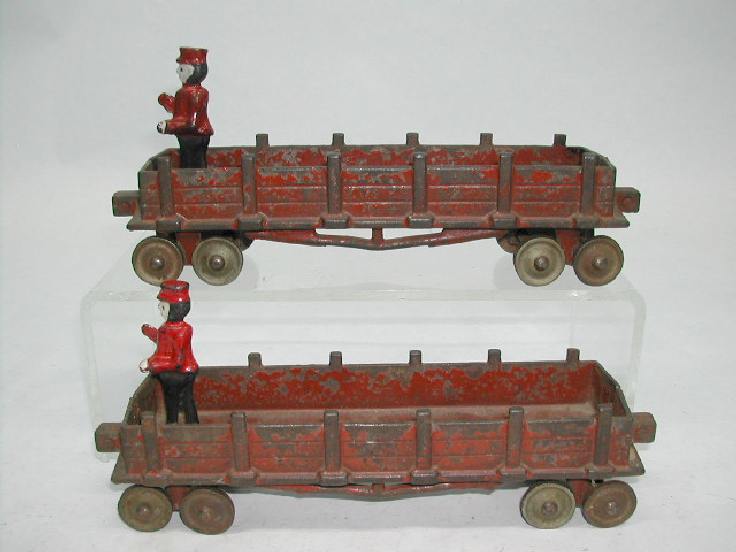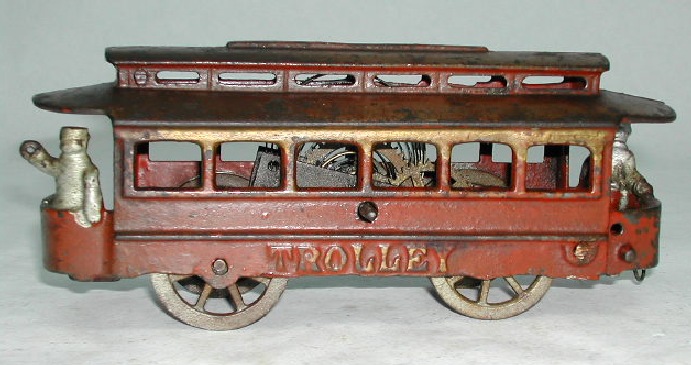 Pre 1900 clockwork trolley.