Electric Locomotives - Steam Outline
1931-1932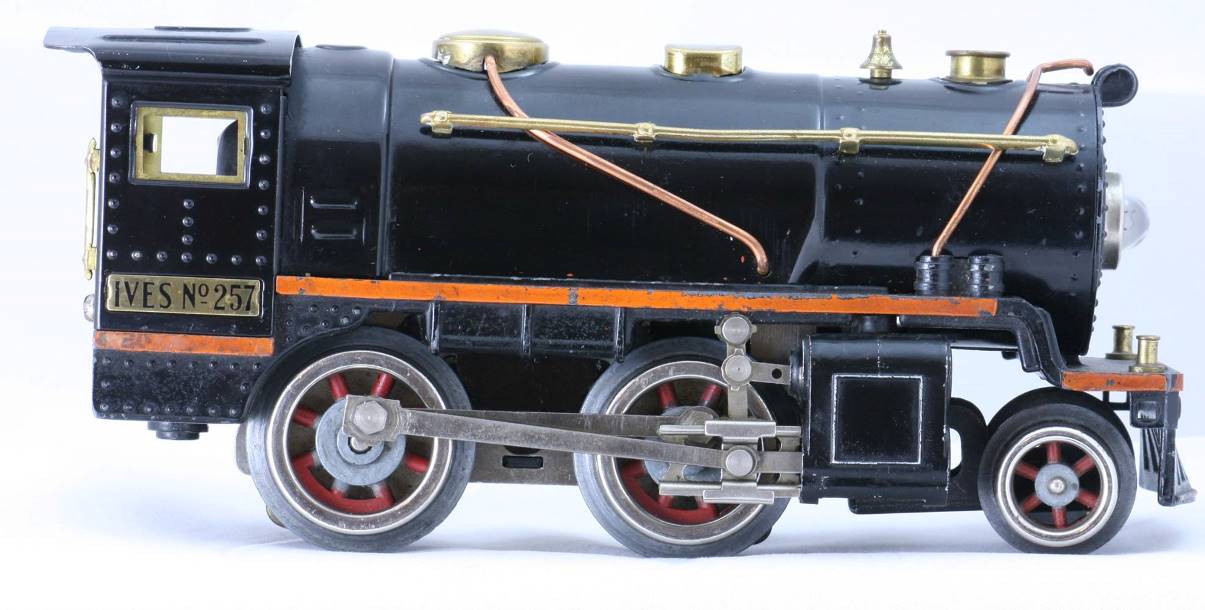 Circa 1931-32 - No. 257, except for plates and motor this engine was the same as Lionel's. Note that the example above has an "IVES LINES" plate under the cab, most had the No. 257 plate as the example below.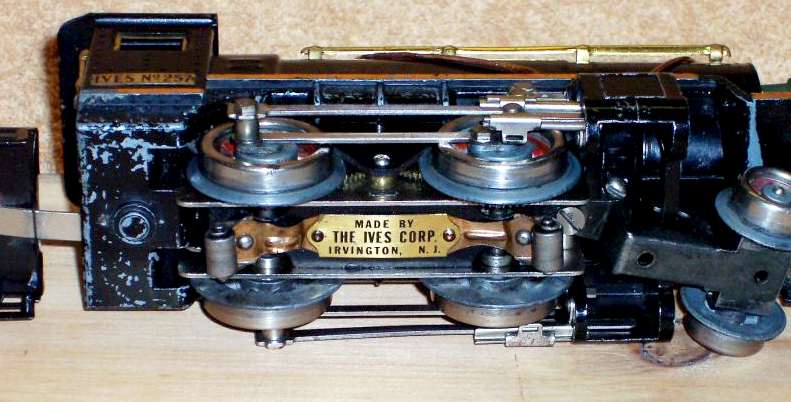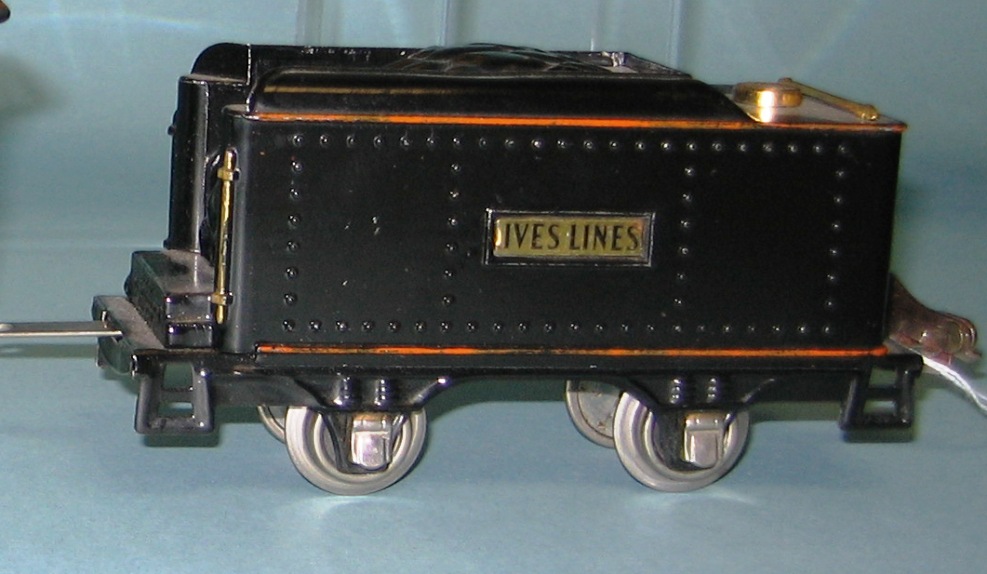 Circa 1931 - die-cast 257t tender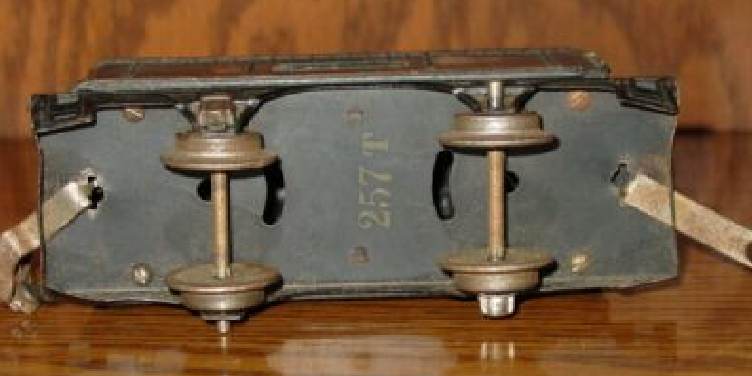 Bottom view of tender.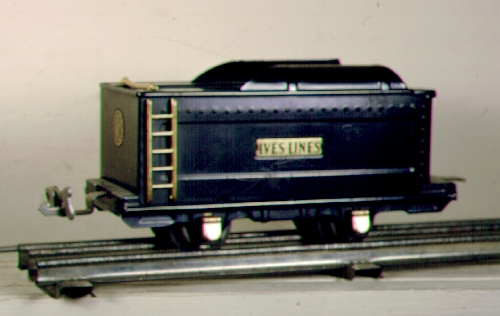 Circa 1932 - 259t tender that came with 257 locomotive that year. Note picture below showing IVES plate on back of tender.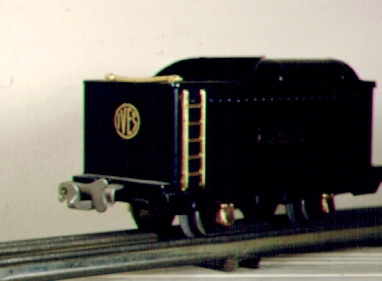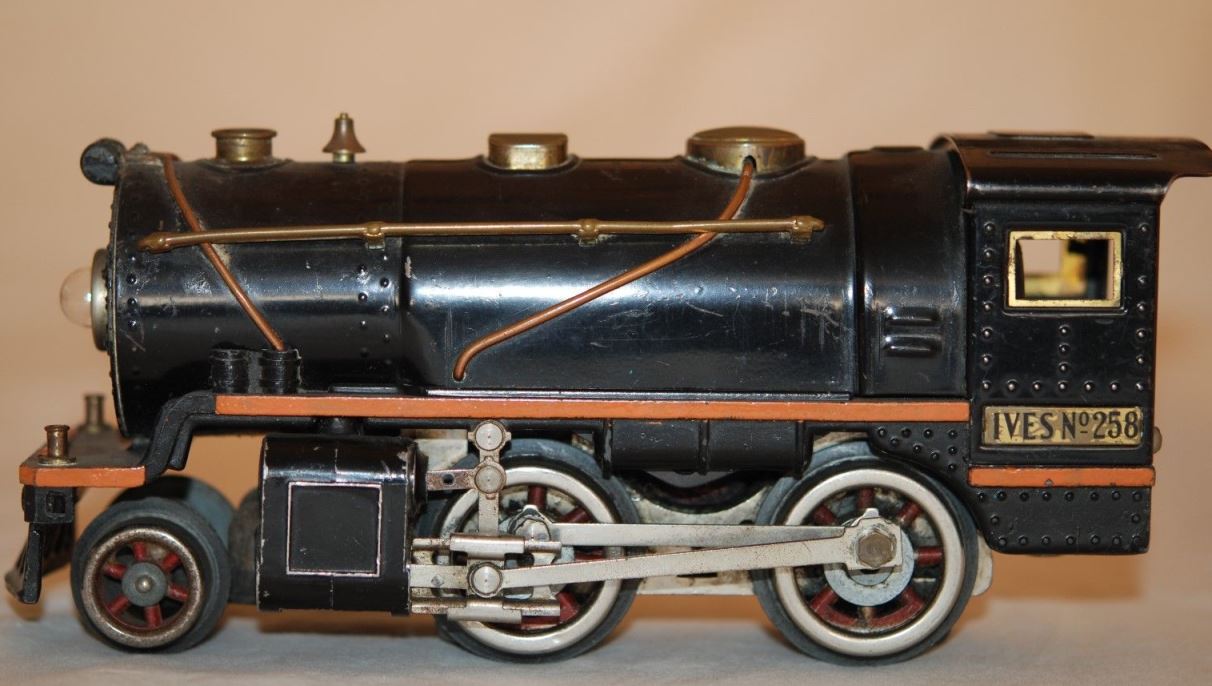 Circa 1931-1932 - No. 258 locomotive with orange stripe. Same engine as No. 257 except it came with a reversing mechanism. Note reverse lever in photo below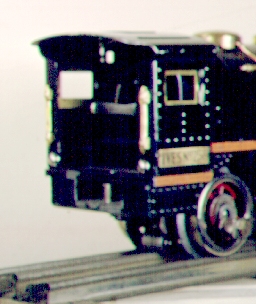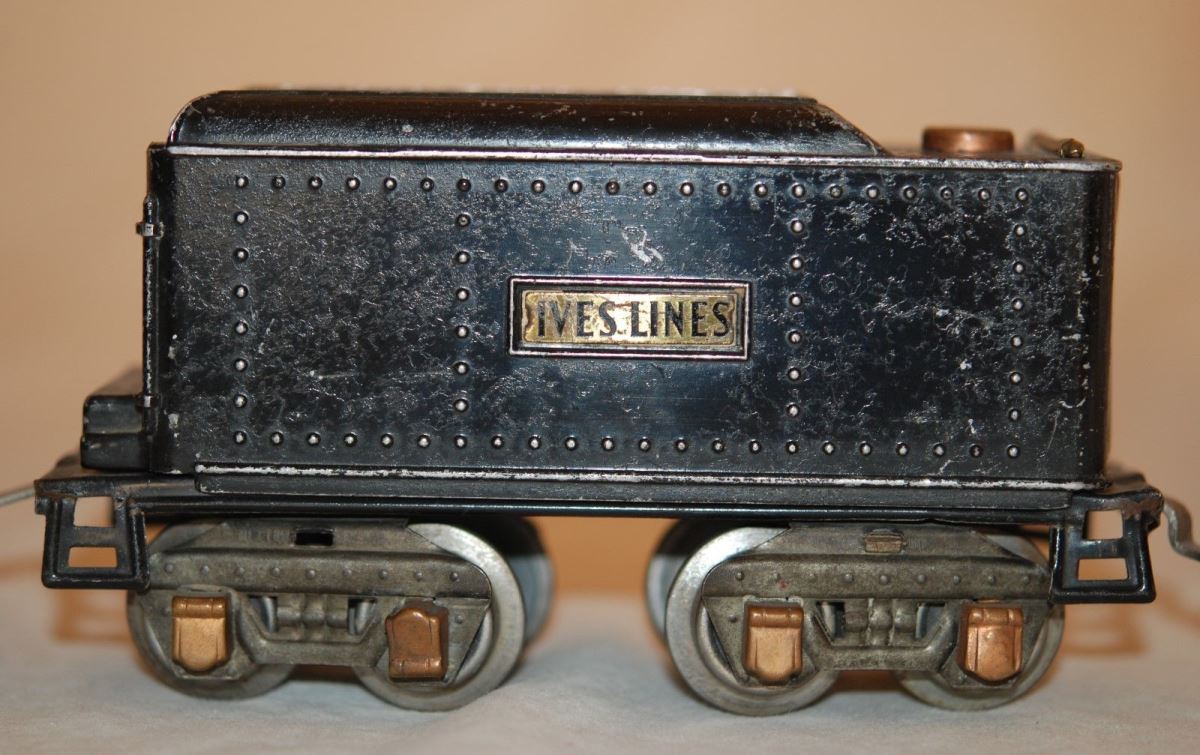 No. 1663t 8 wheel tender that came with the No. 258.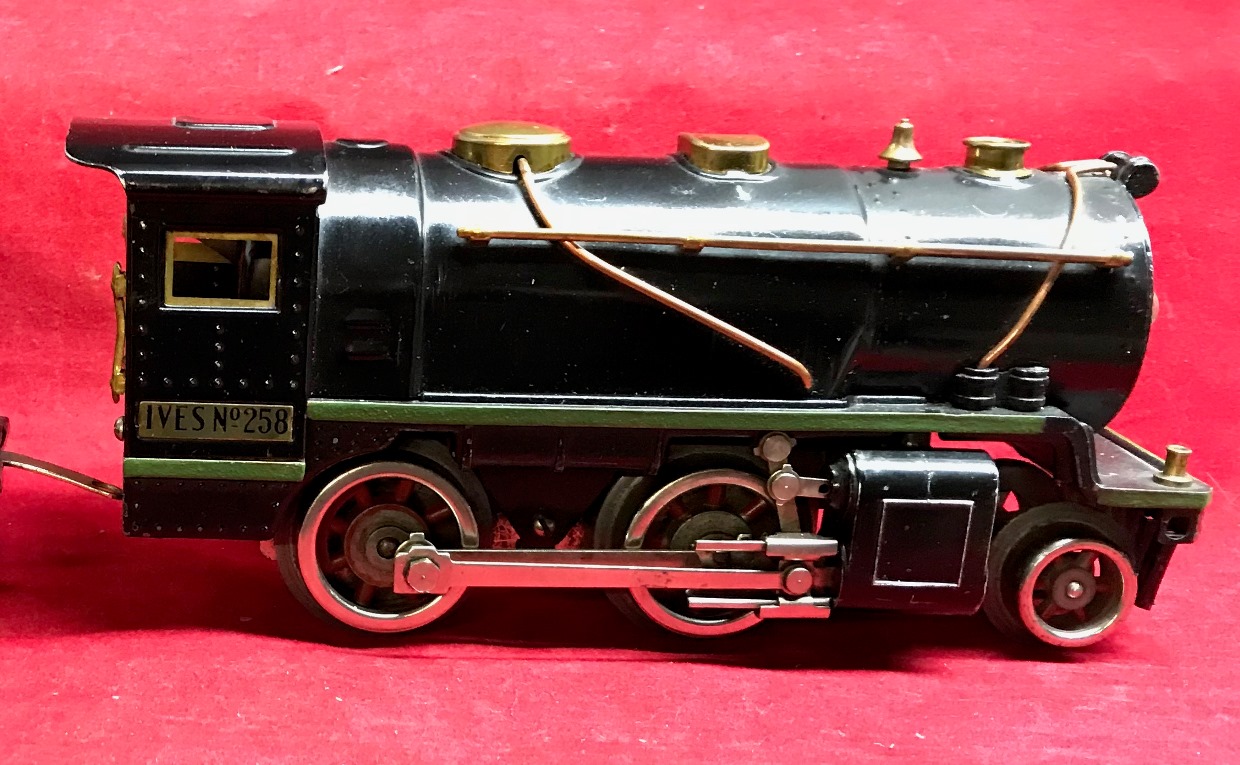 Here's an IVES No. 258 loco with a green stripe.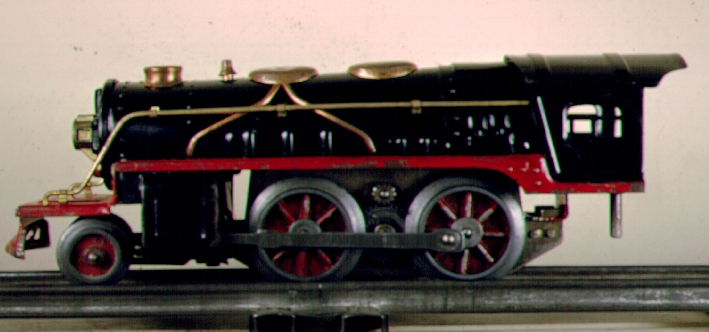 Circa 1931-1932 - No. 1661 locomotive in black and red came with 1661t tender below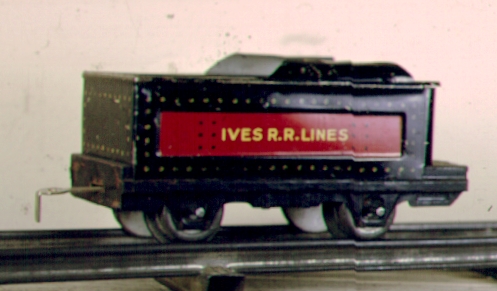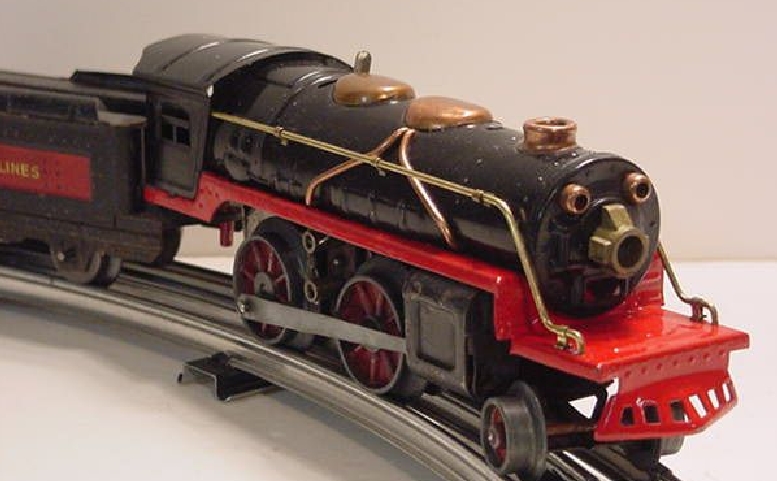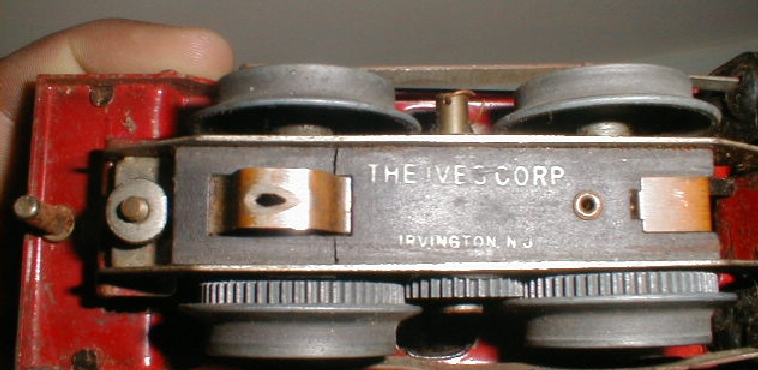 Bottom view of motor plate for 1661

Circa 1931 - The earliest No. 1663 locomotives were leftover 1122s from the previous year with a red 1663t tender. Pictured below is the red tender with the number rubber-stamped on the bottom.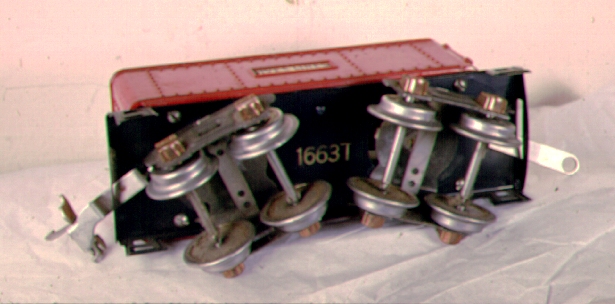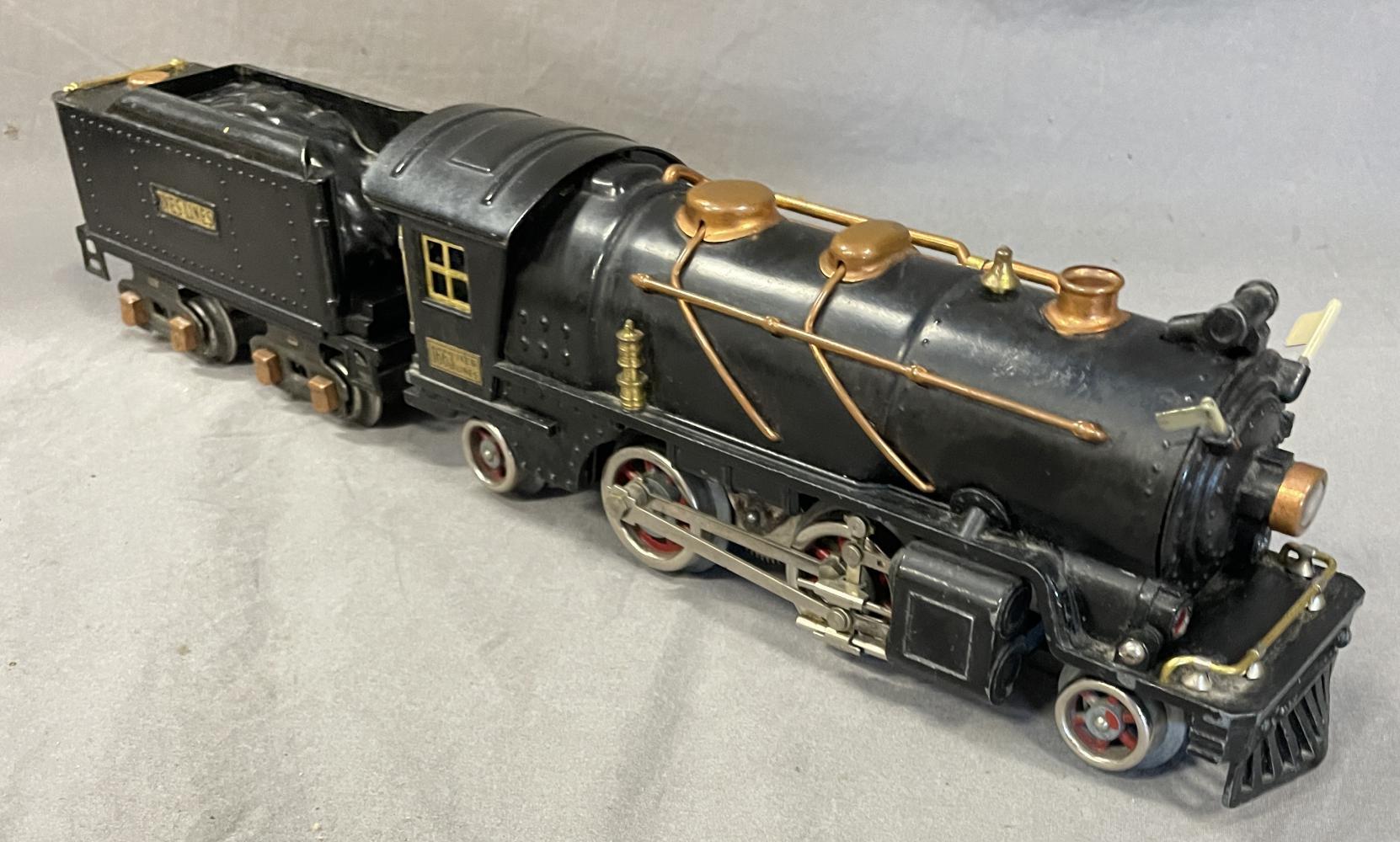 All No. 1663s are rare, this is the more common black one which is actually a Lionel 262. The picture below shows the motor plate that came on this engine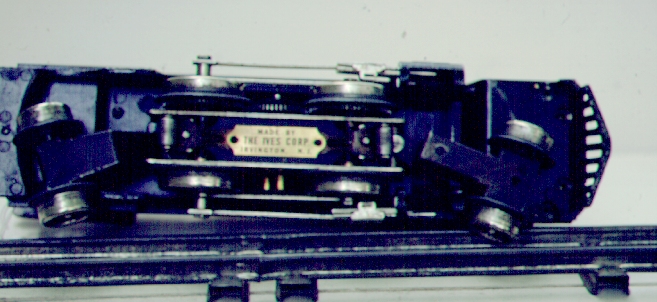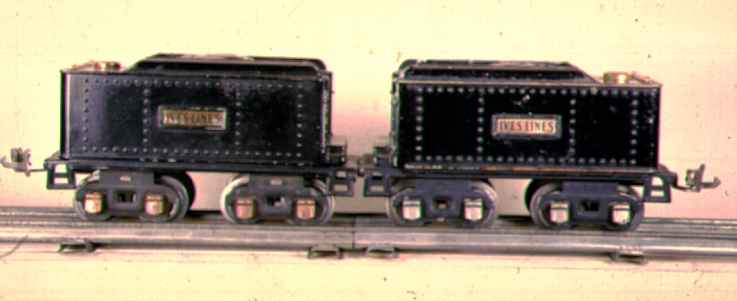 The No. 1663 tender is on the left it had copper journals. The 258t is on the right and has nickel journals. Picture below shows the underside of the two tenders with their numbers.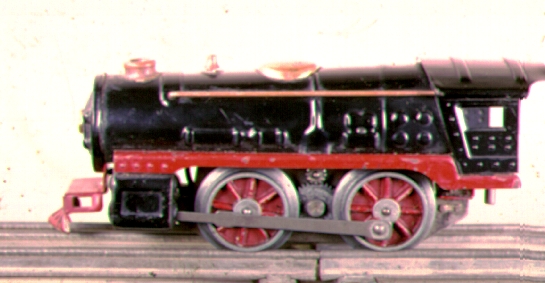 Circa 1931-1932 - Black body with red frame, the No. 1815 steamer came with either a 1507t or 1815t tender. This electric ran forward only.