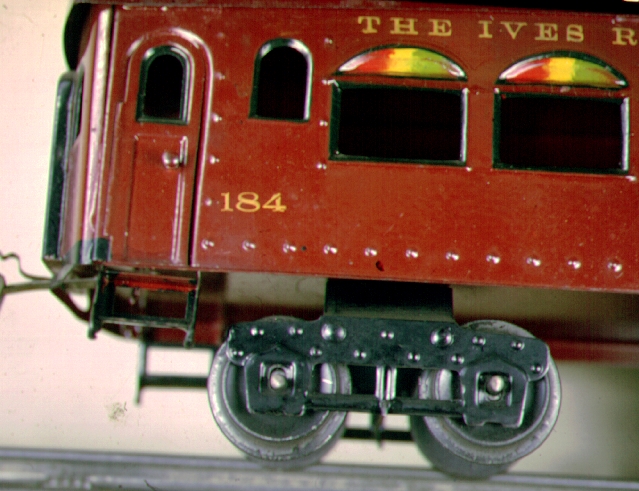 Circa 1921 - Trucks for 184-185 passenger cars, note the blackened wheels and the 1 gauge spring coupler below.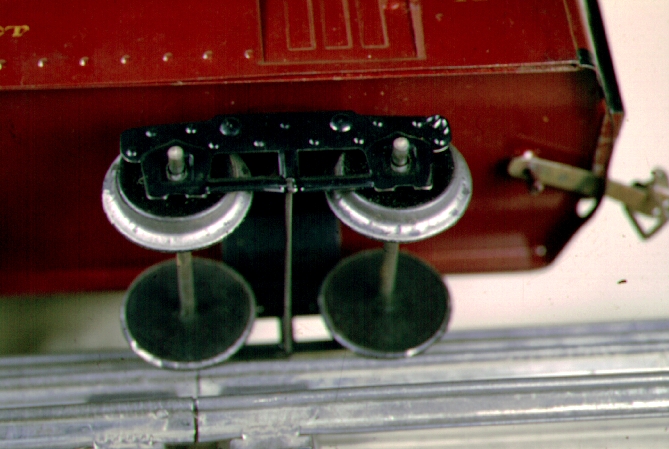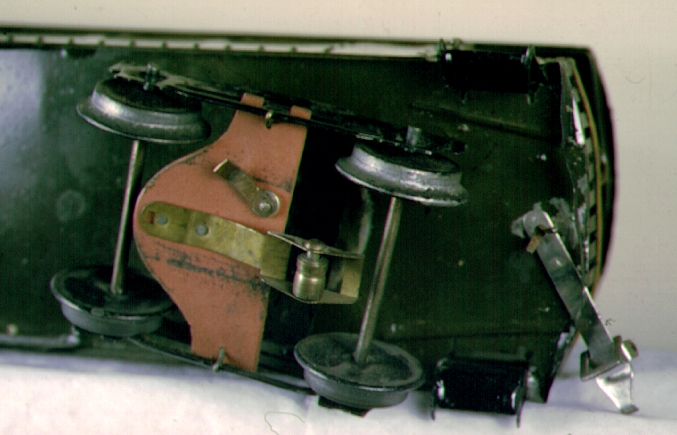 Circa 1921 - bottom of No. 189 Observation showing 1 gauge coupler and 'On/Off' switch in the 'On' position (above) and 'off' position (below)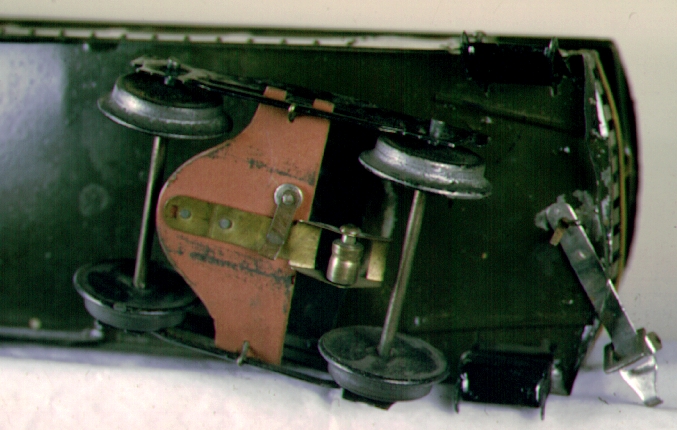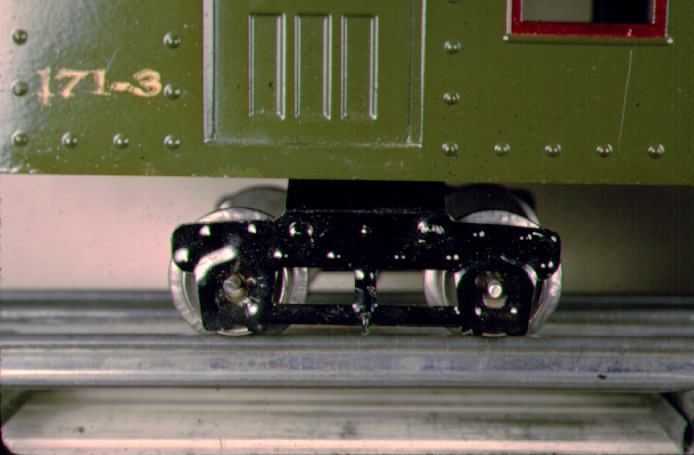 Circa 1924 - Truck for early 170 series car. The wheels are 0 gauge and the trucks are mounted with tubular rivet. Below is the same truck from the bottom showing the wire cross brace and red fiber supports and newer pickup shoe.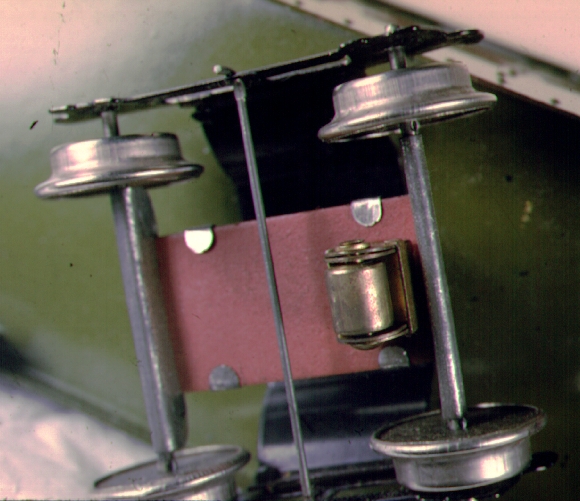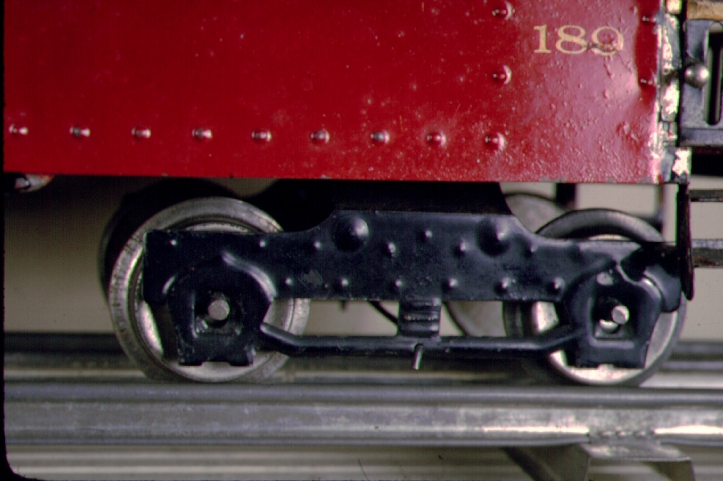 Circa 1921-1924 - Truck for long 187 series passenger cars with heavy wire-cross brace.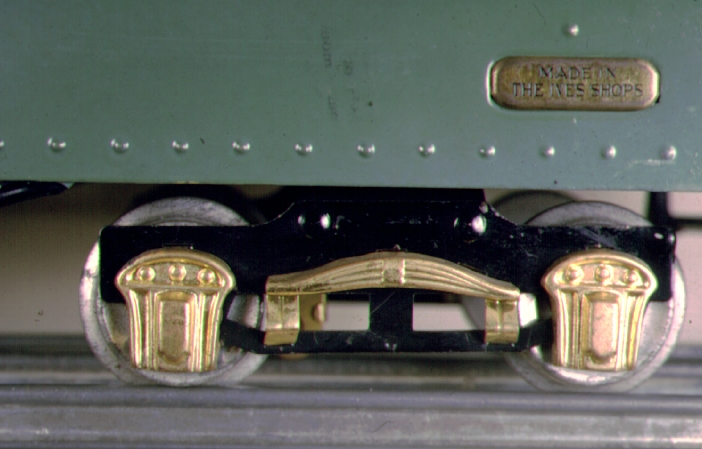 Circa 1925-1927 - Long 4 wheel truck with journals and spring, below is the bottom of this truck showing the black fiber plate and pickup.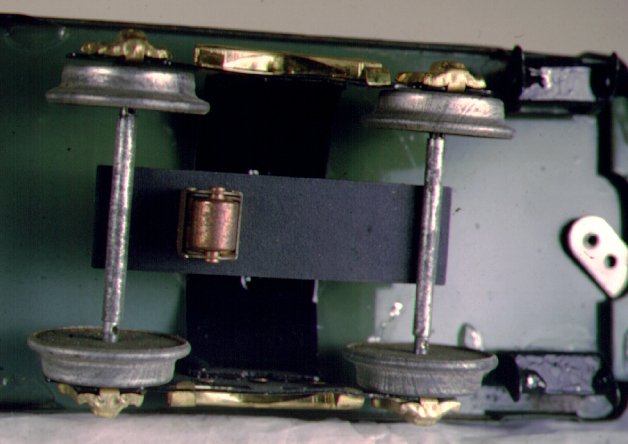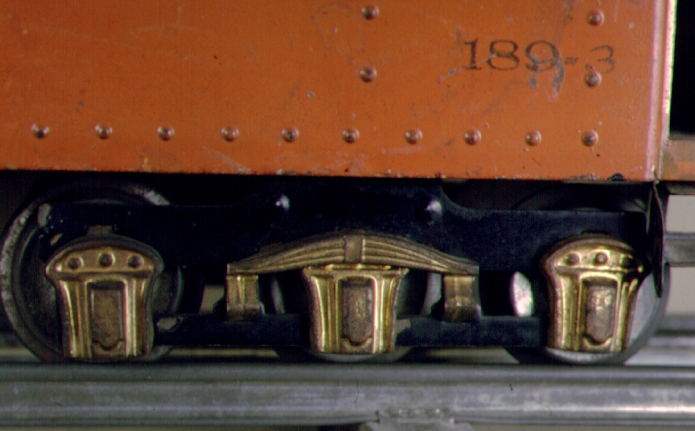 Circa 1925-1926 - Deluxe truck for No. 189 with middle journal box to simulate extra set of wheels, note picture below of similar truck from bottom. There are no wheels in the center, just the axel which supports the black fiber pickup shoe.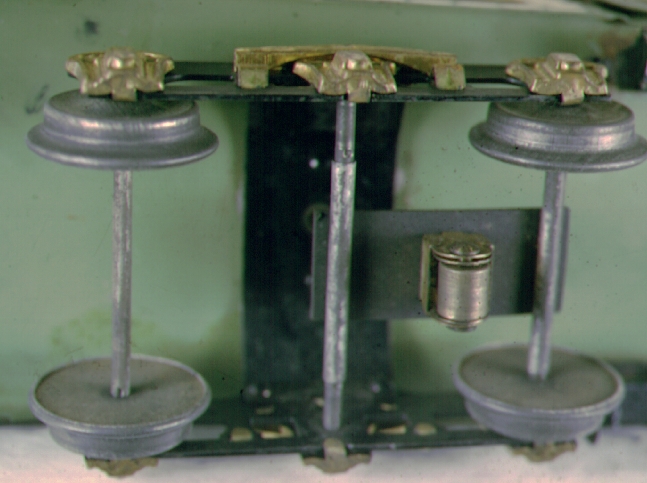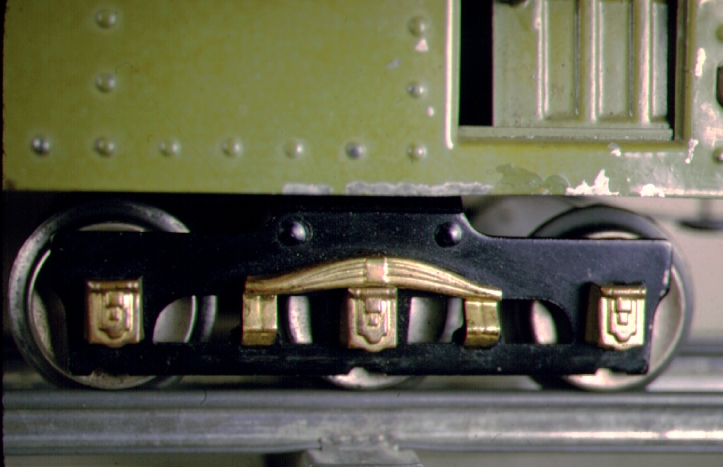 Circa 1928-1930 - Transition passenger truck with 6 wheels and small journals.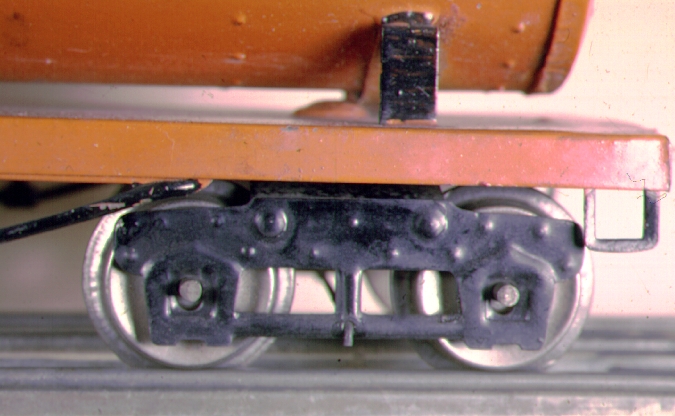 Circa 1922-1925 - 4 wheel freight car truck with nickel wheels.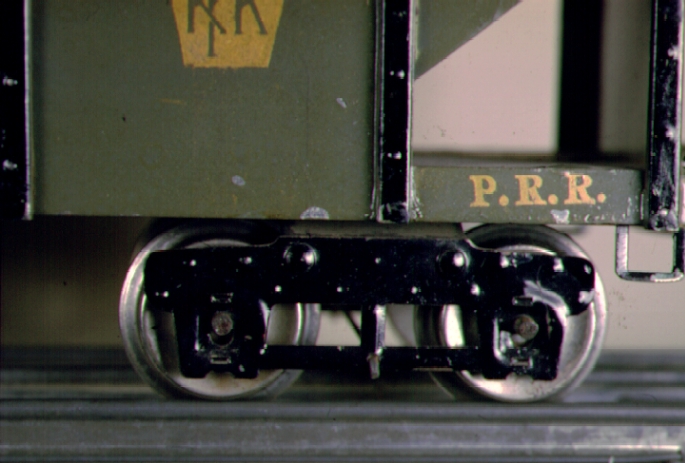 Circa 1925 - 4 wheel freight car truck with holes punched but no journals.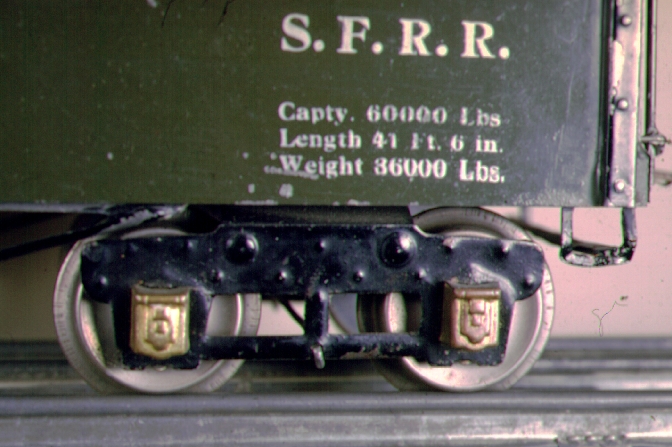 Circa 1926-1930 - 4 wheel freight truck with journals.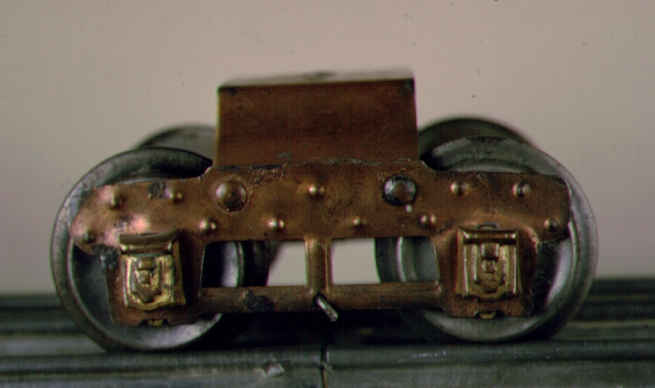 Circa 1928 - Copper truck used on tender for Cadmium plated 1134.