Click here for printable Wiring diagram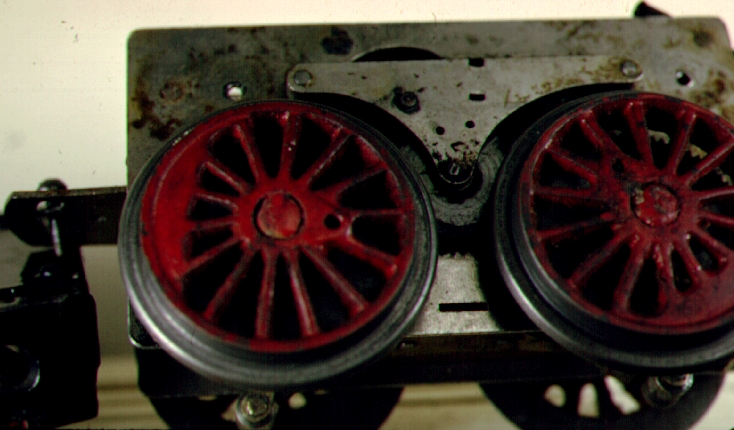 1921 electric motor - basically same motor as that used on the 1 gauge 1129. The 1921 motor used an idler gear made up of 3 stampings - sort of a sandwich. All other years used solid gears. We call this a Type I motor.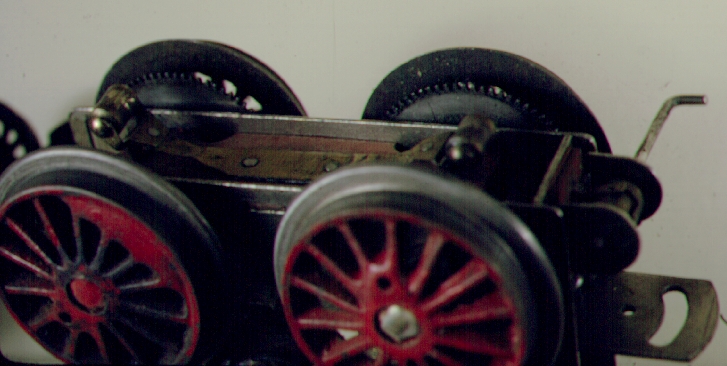 1924 - hand reverse unit and roller pick-up shoes. Note solid steel gear on drivers.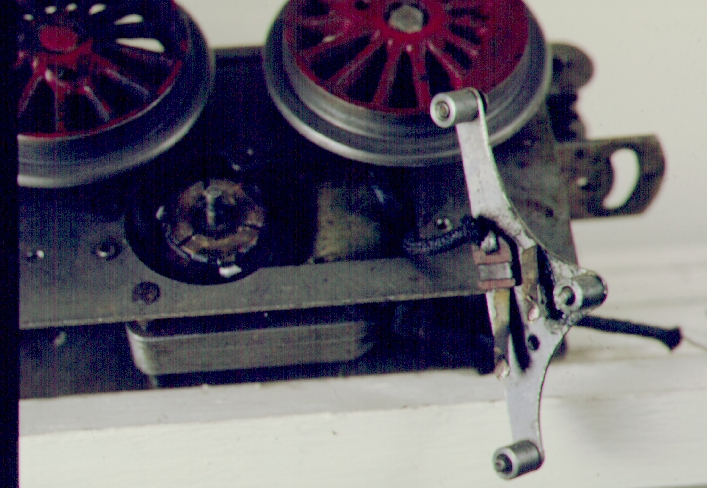 1922 - tubular brushes replace the finger types.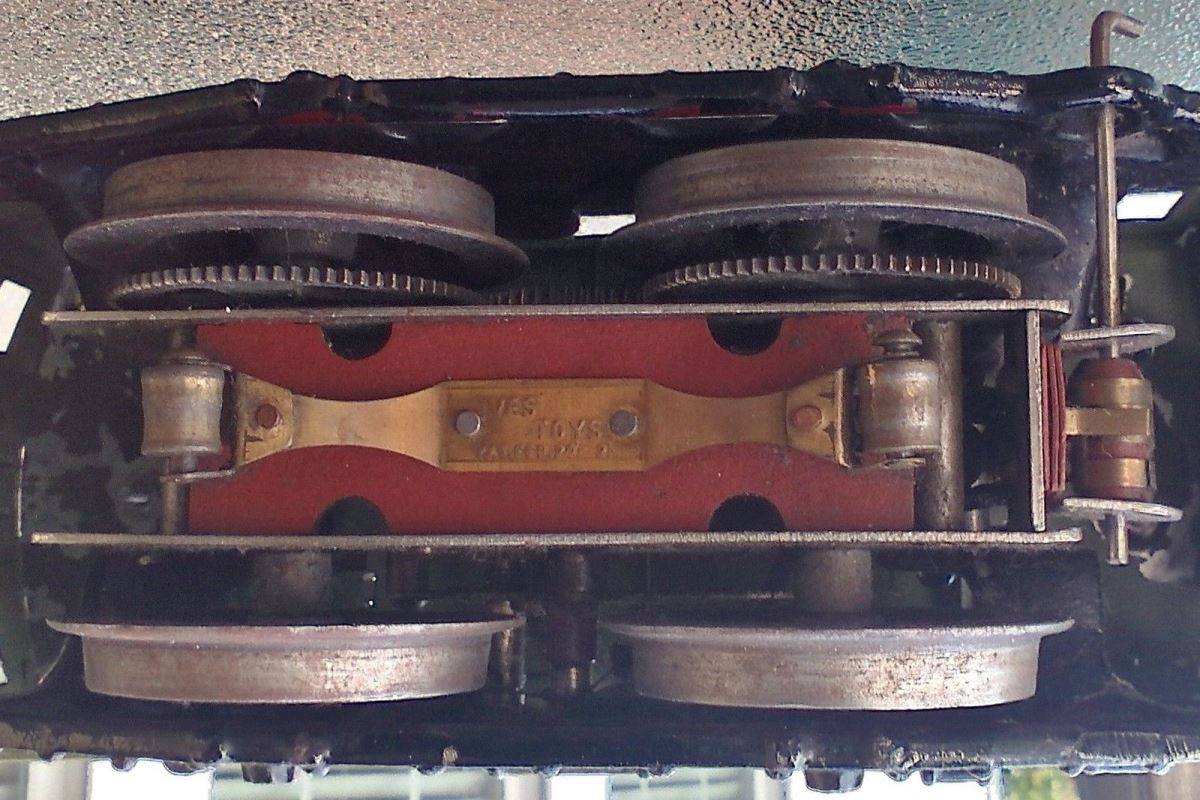 Narrow motor - note bushing to elongate the old 1 gauge motor to wide gauge radius track. We call this a type II motor - Type III would have a wider roller. See Marty Fasack Presentation.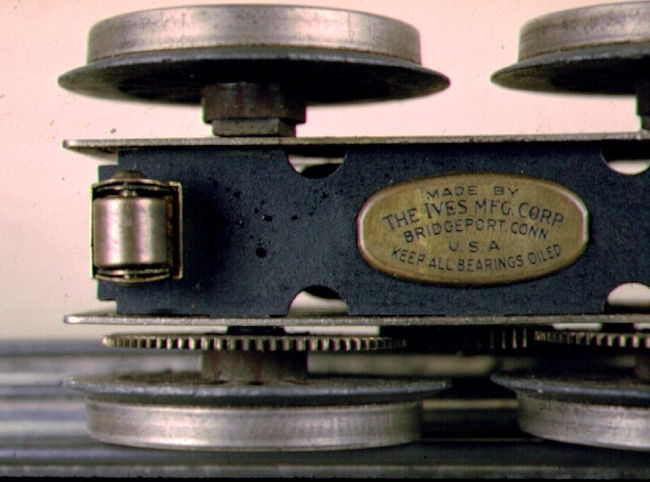 Circa 1925 - New shoe plate with separate roller pickups. Note fiber shoeplate with brass name plate. The examples above and below are classified as Type IV motors.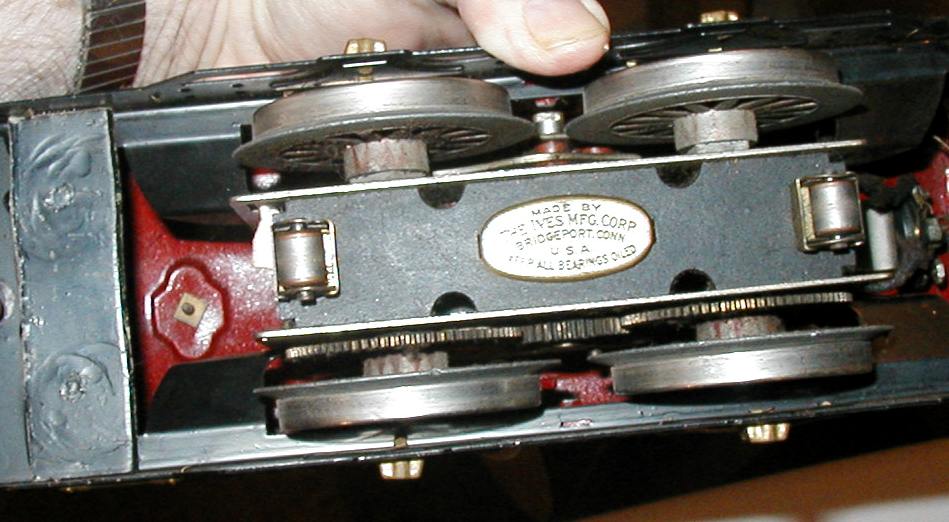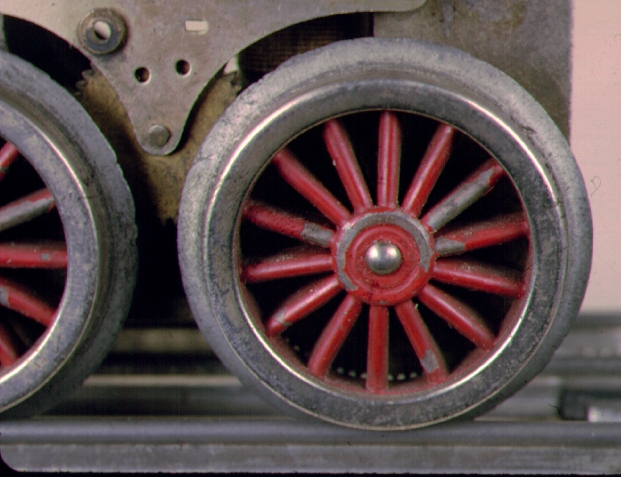 Circa 1925-1926 - red painted die cast 14 spoke wheels with nickel tires.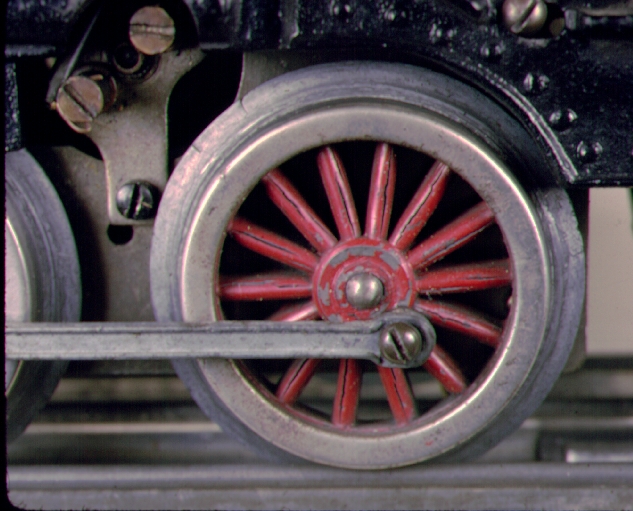 Circa 1927 - 14 spoke die cast wheels with piston lug for drive rods.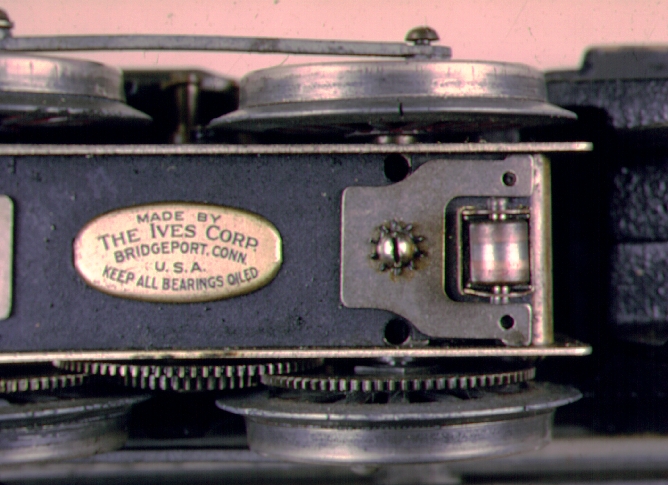 Circa 1928-1930 - Wide motor with double reduction gear. Note Brass plate now reads "THE IVES CORP". name used after 1928 AF/Lionel buyout, compare with the Wide Motor below from early 1928 which has "THE IVES MFG. CORP"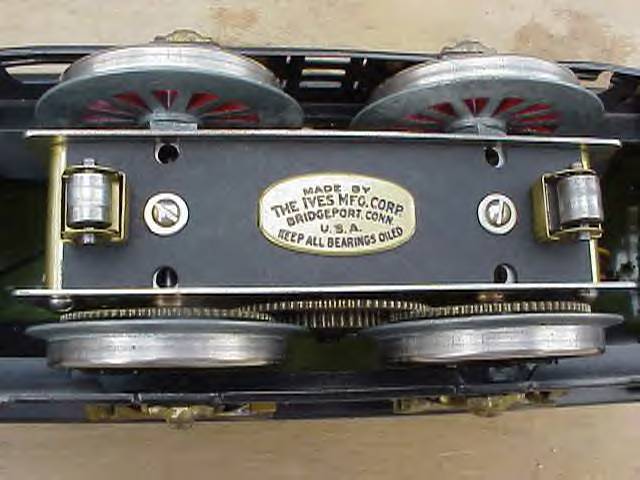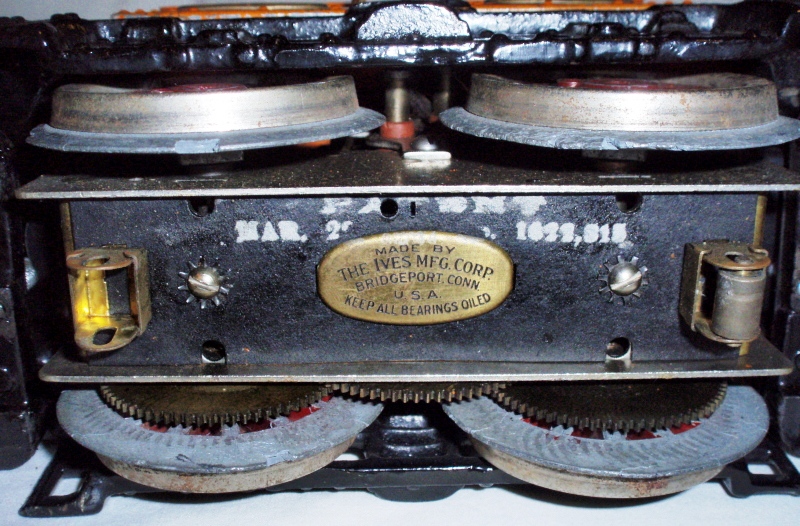 Here's a motor from a 1927 3243, note the patent number (the date would read Mar. 29th 1927) this was the patent date for the automatic reversing unit which wasn't granted until 1927. There are a few 3243s that have wide motors, but these are very scarce.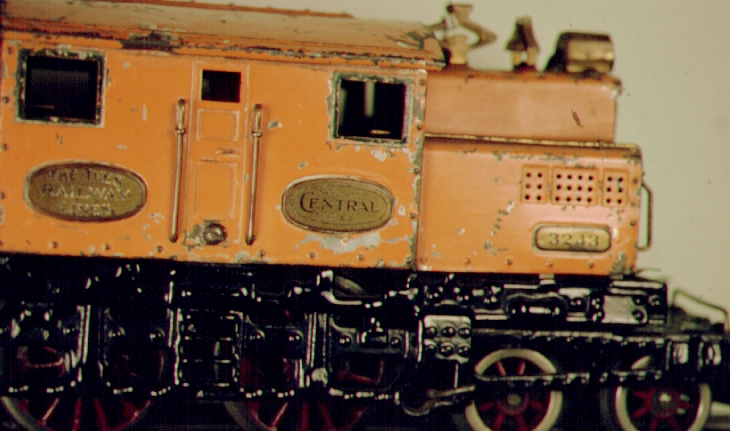 Circa 1925 - Orange cab with GREEN window trim. Type III frame with 1925 motor below.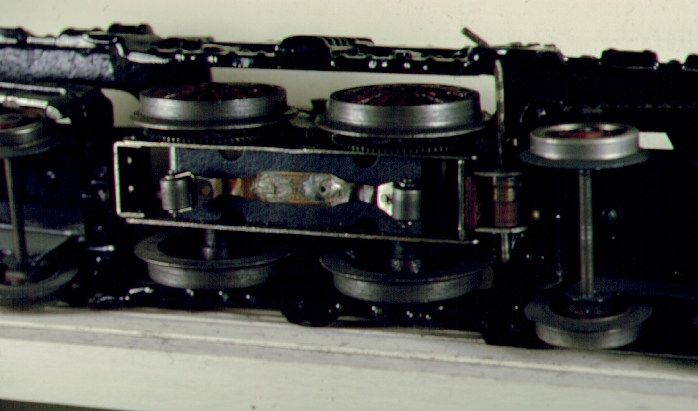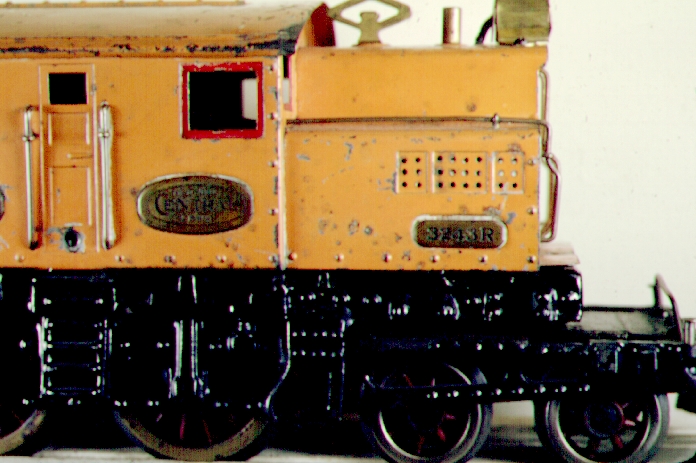 Circa 1925-1926 - orange cab with RED window trim and later motor pictured below.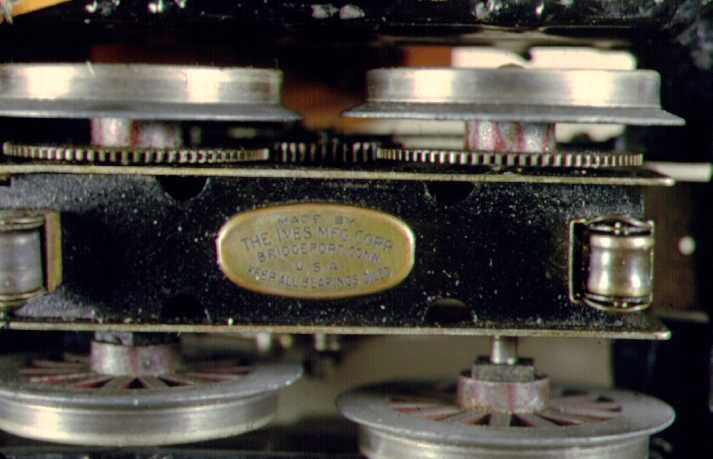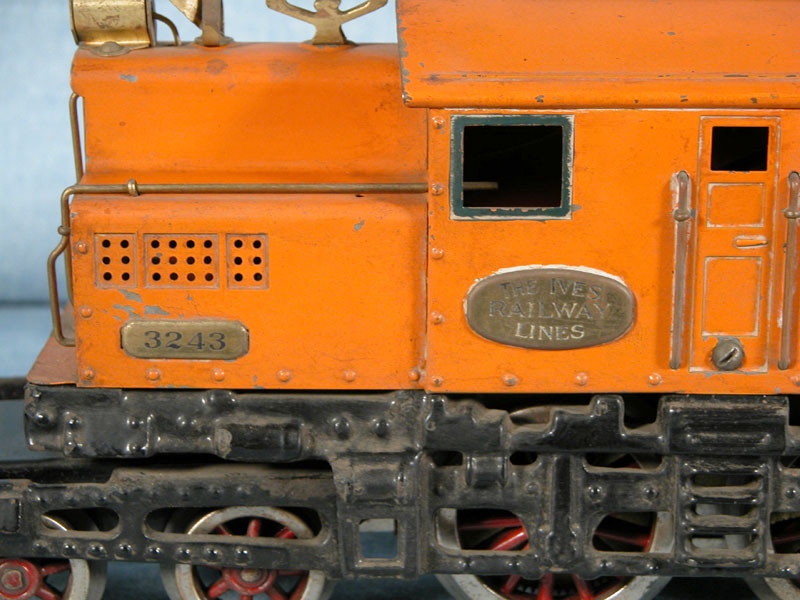 Side view of 3243 circa 1926-27 with type IV frame and all die cast wheels.